One new stop out, then we closed the second half of the prior day's trade in the money, and then a new trade that worked. See EURUSD below for all of it. Nice week, and this is the end of month.
US Dollar Index intraday with market directional lines: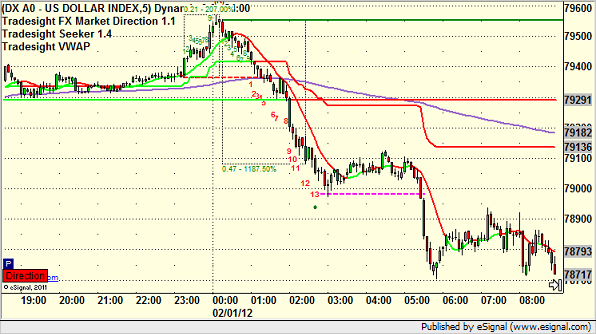 New calls and Chat tonight.
EURUSD:
Came in still short and in the money on the EURUSD, second half of the trade from the prior session, with a stop over the new UBreak red line. New trade triggered short early at A, but gave you until B to take normal size without stopping, then stopped at C. Second half of prior day's trade stopped in the money after that. Triggered long at D, hit first target at E, and holding 70 pips in the money with a raised stop as I write this: