Overview
The markets gapped up tiny and filled the small gaps quickly and it was a dead flat day on 7.2 billion NASDAQ shares, which is crazy. The markets literally did nothing.
Futures:
ES Opening Range Play triggered short at A and worked, triggered long at B and worked:
NQ Opening Range Play triggered both directions, but both were too far out of range to take under the risk rules:
Results: +17 ticks
Forex:
GBPUSD triggered long at A, hit first target at B, still holding second half with a stop under R1:
Results: Trade not yet completed
Stocks:
Rich's DOCU triggered short (with market support) and worked: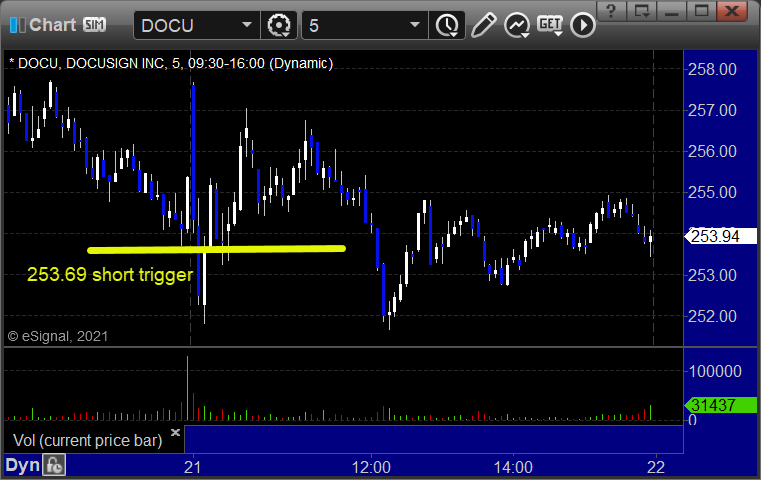 His LRCX triggered short (with market support) and didn't work: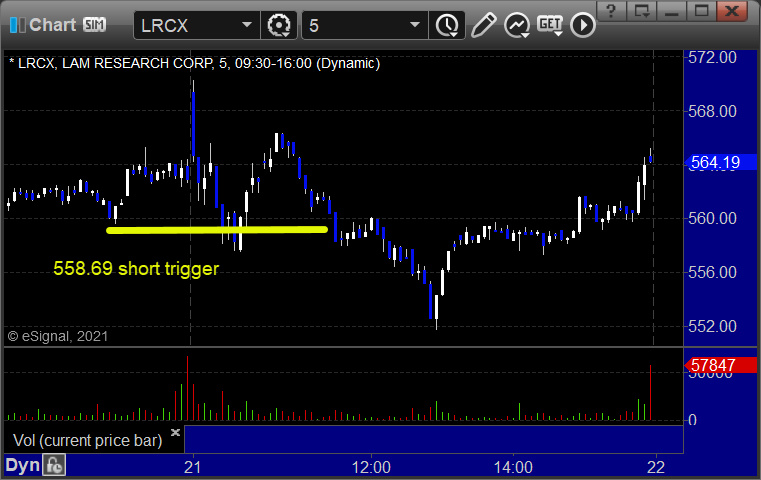 That's 2 triggers with market support, 1 of them worked and 1 didn't.