The SP posted an unqualified reversal day, blasting away from the 0/8 Gann support. The futures gained 35 on the day to settle right at last week's gap window.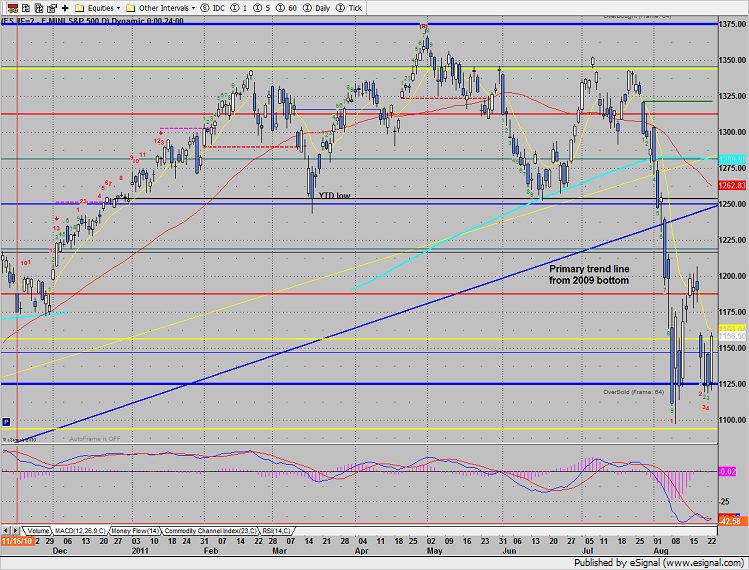 Naz gained 80 on the day, slightly breaking into the gap. Keep an close eye on the MACD for a positive cross.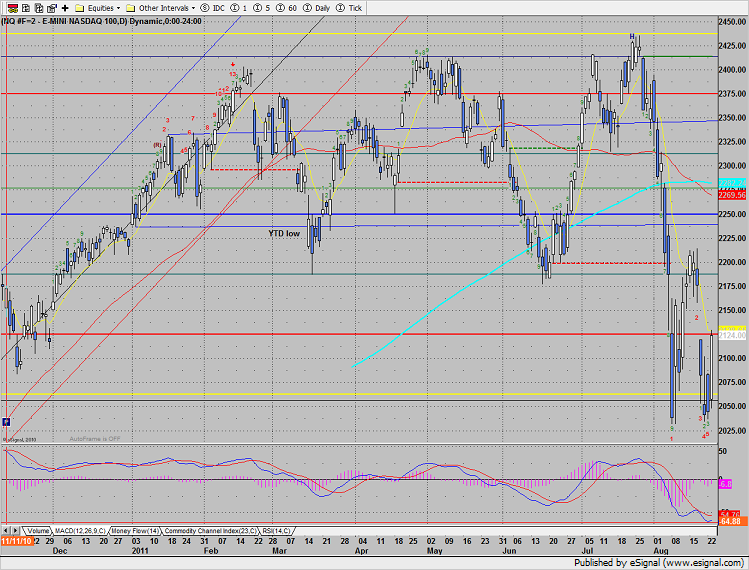 Multi sector daily chart: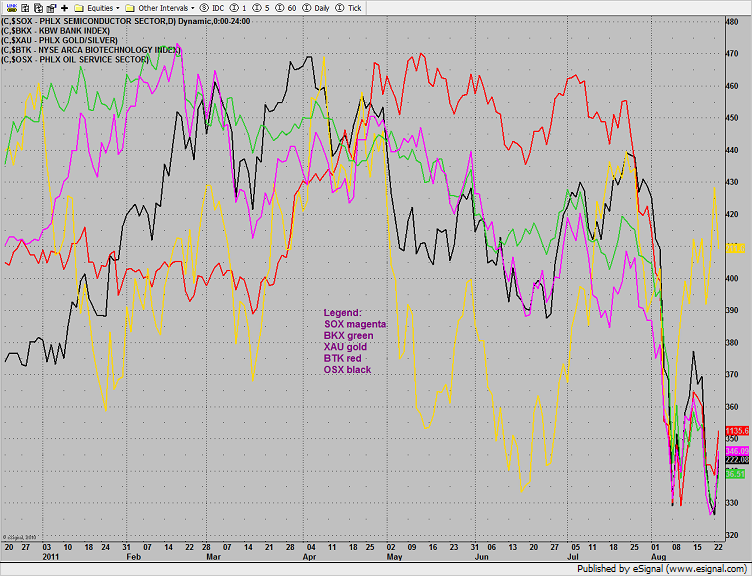 The 10-day Trin still has a huge amount of negative energy in the tank to fuel upside in equity prices.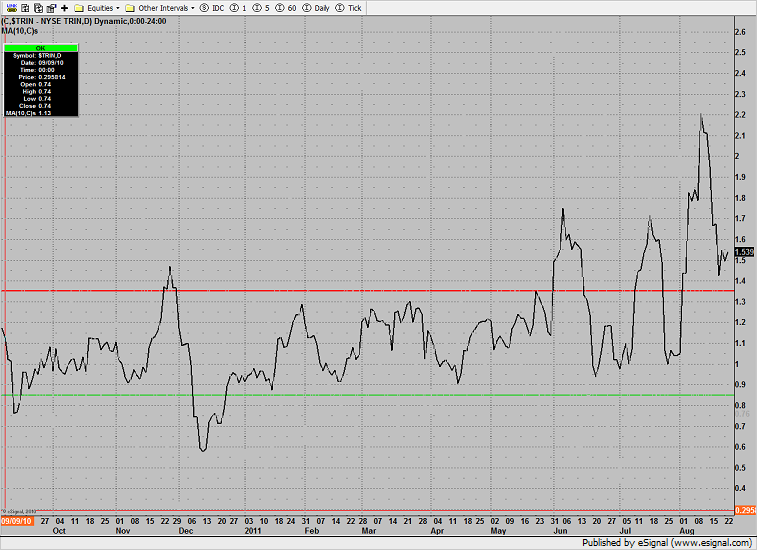 The SOX was top gun, keep a close eye on a positive cross in the MACD.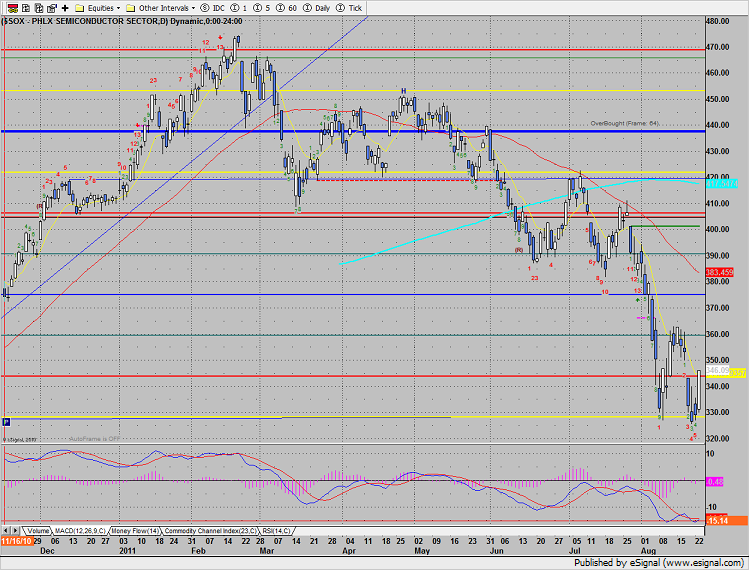 The OSX registered a key reversal candle. The next test will be the 10ema.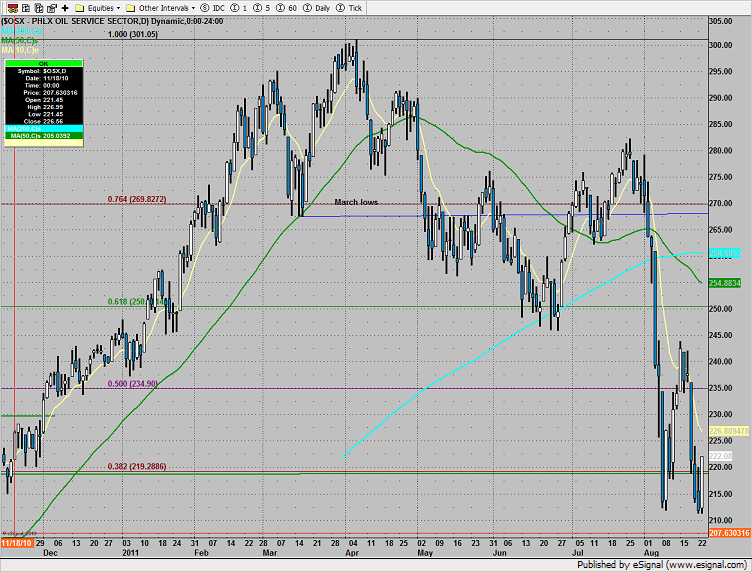 The BKX recorded a range low outside day up. This is the best looking potential reversal candle of the day–very clean and no gap. Keep in mind that there is no reversal until there is a follow though.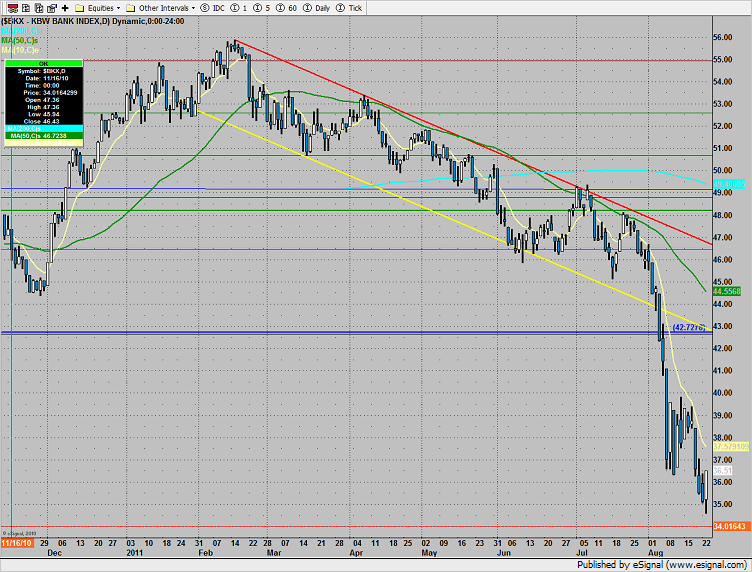 The BTK is now forming a triangle. Keep an eye on a break of the apex which should be explosive.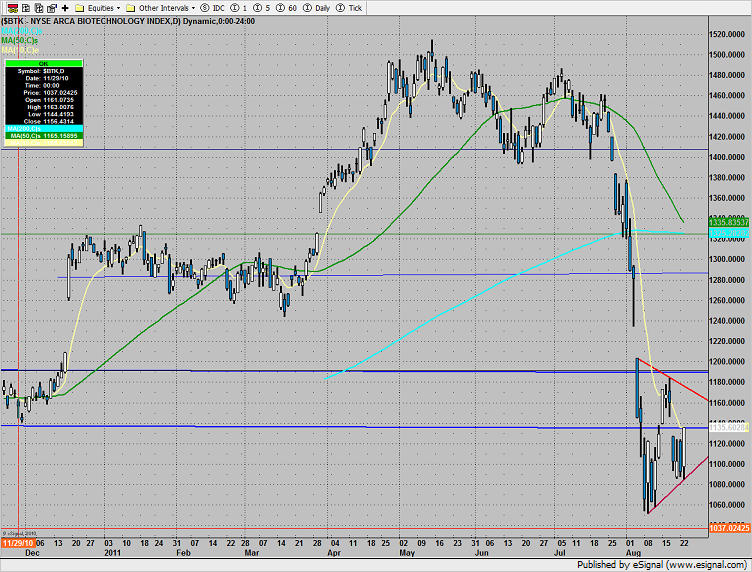 The XAU was a source of funds and the only major sector down on the day.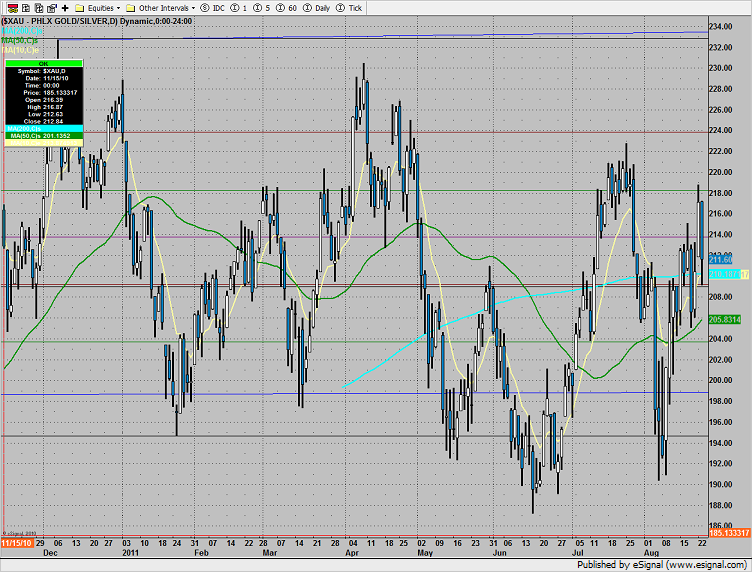 Gold registered a range high outside day down. While this type of pattern has excellent potential for a lasting reversal, it did not come off an overbought Gann level nor did it come after a completed Seeker sell countdown.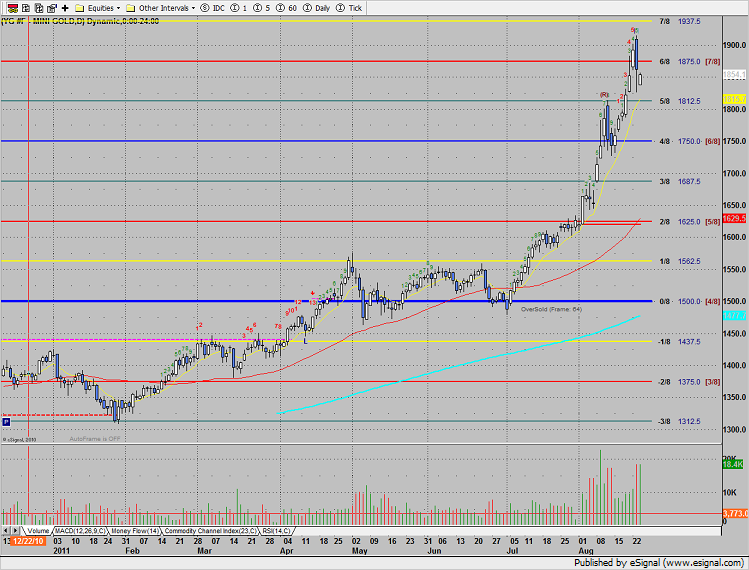 Oil was constructively higher on the day, confirming the advance in broad market equities.