The ES gapped down (blow the lower pressure threshold) and closed on the low losing 25 on the day. Price is now back below the 10ema and again short-term negative.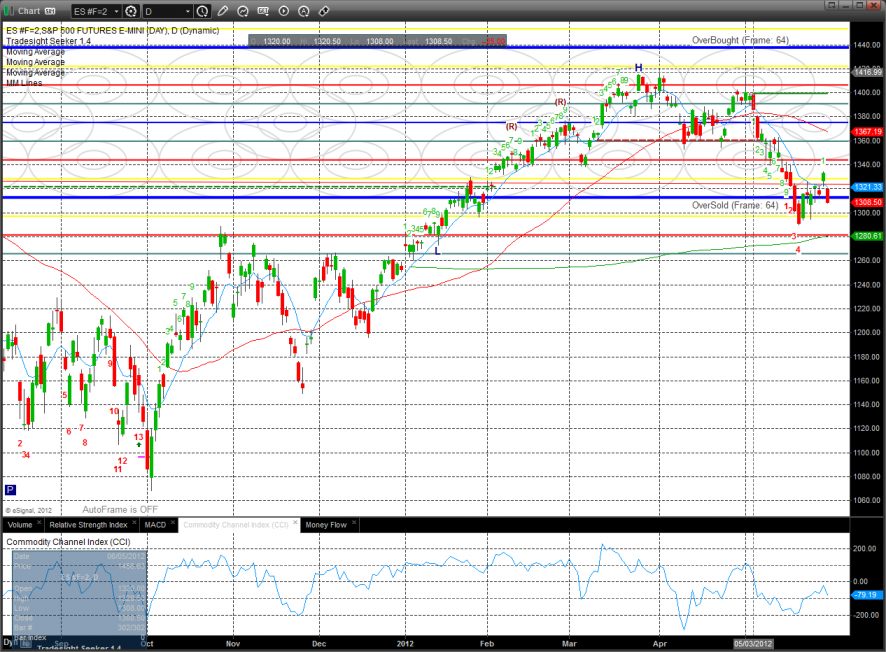 The NQ futures were lower by 28 on the day but much stronger than the broad market because of the strength in AAPL which closed up on the day. They sold AAPL pre IPO to buy FB and now are they taking losses in FB and moving back into AAPL? The NQ pattern is tracing out a small bearish rising wedge which should be resolved by the Friday NFP number.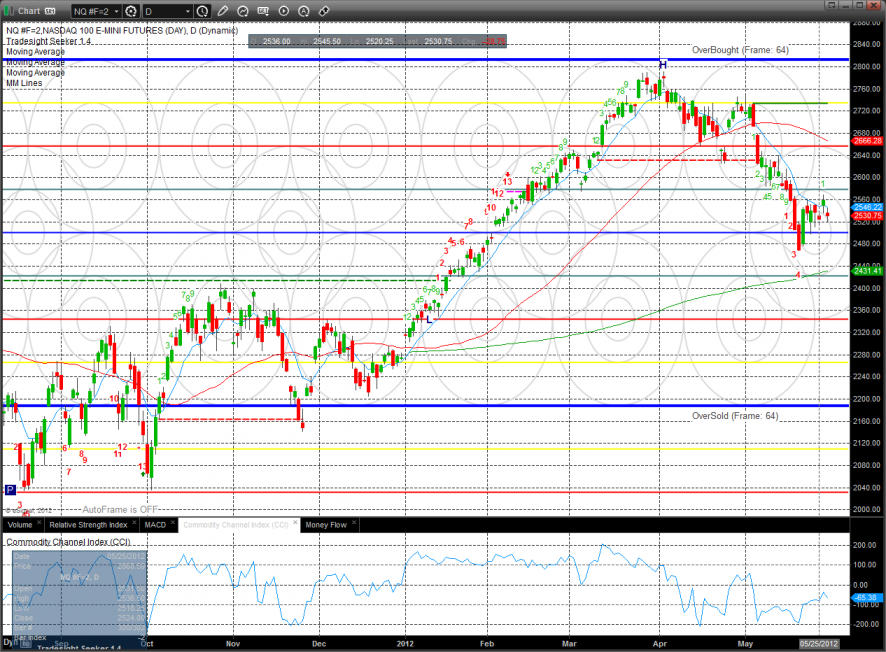 The total put/call ratio came up just short of the climatic level.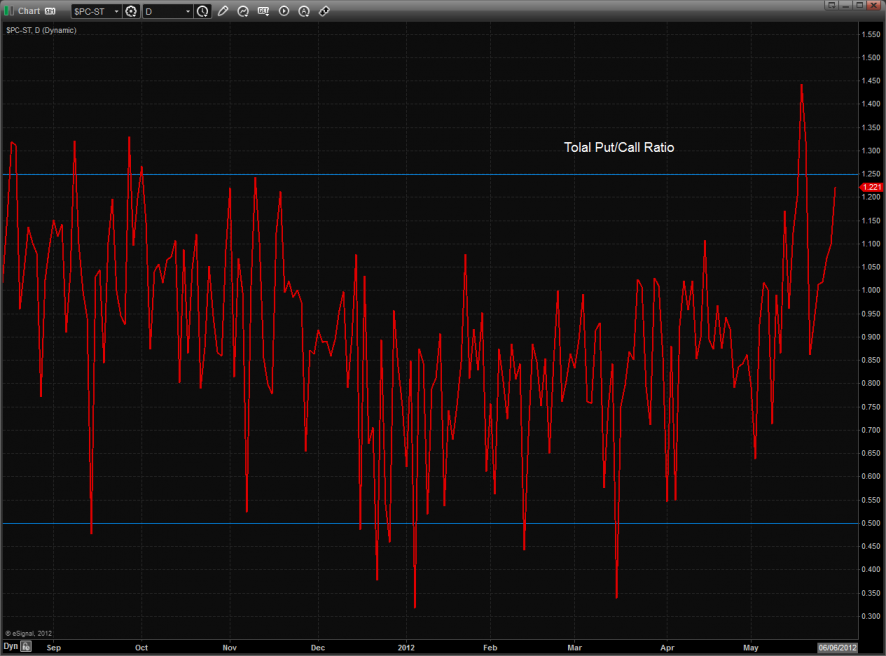 Multi sector daily chart: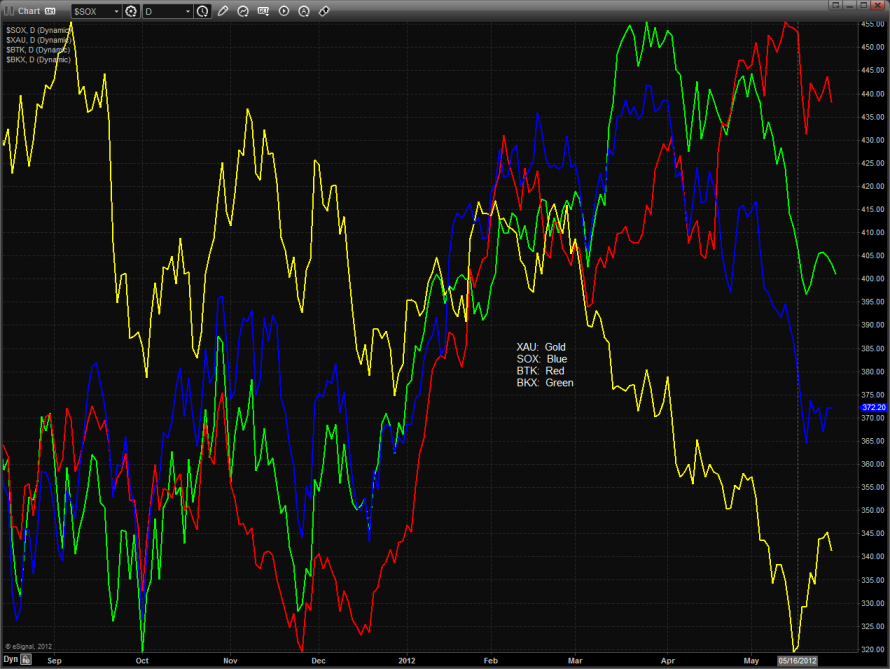 The BKX is potentially developing relative weakness vs. the SPX which would be a very bearish development if it gets traction.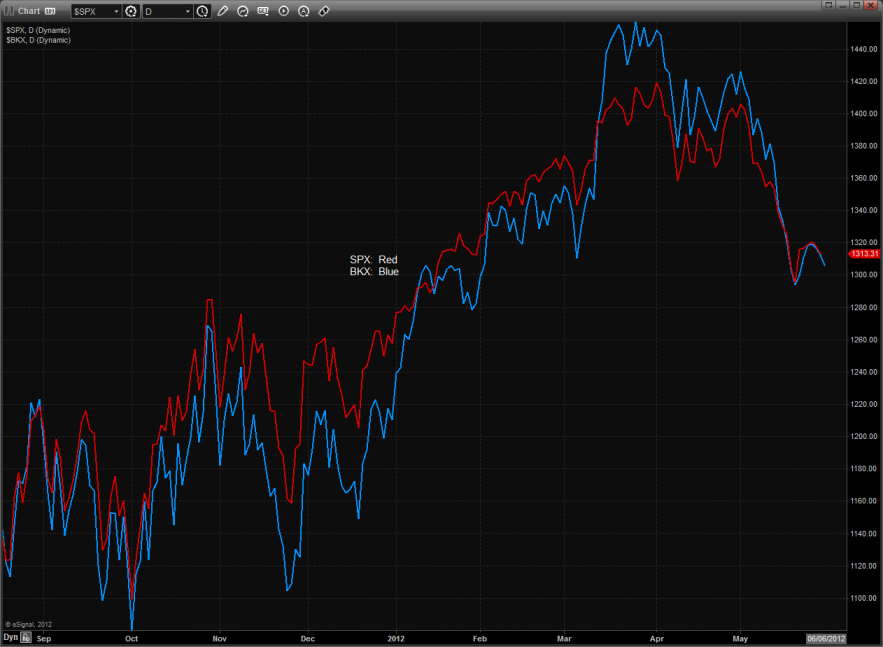 The Defensive XAU was the top gun eventhough the dollar was very strong.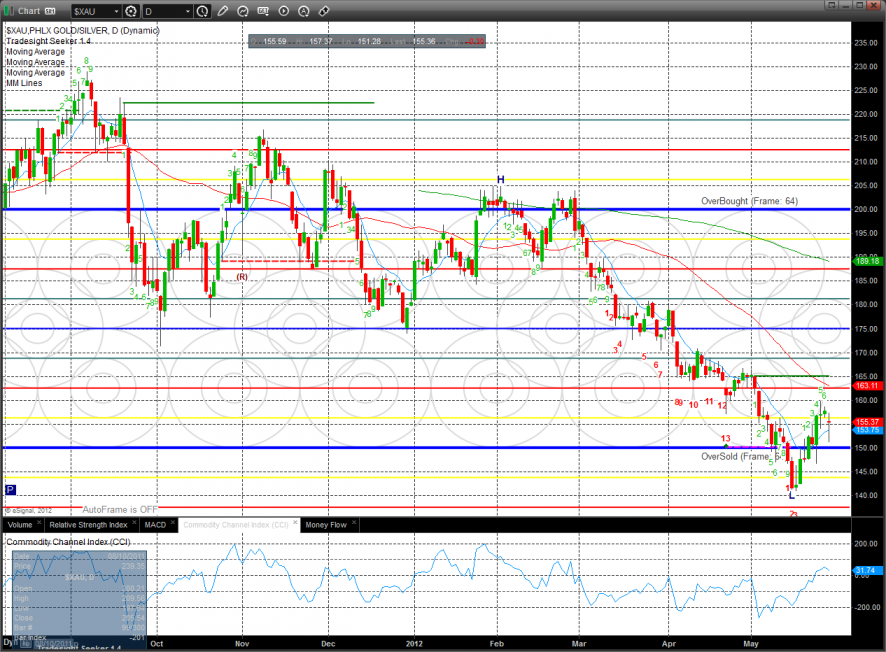 The BTK was lower on the day but did nothing technically.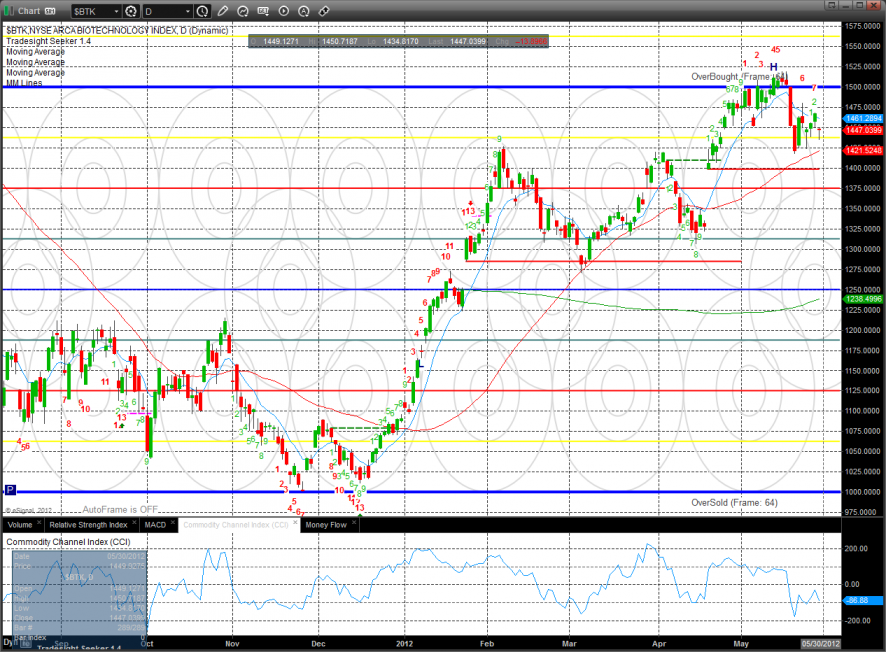 The SOX gapped up above the recent range but was rejected and settled right at the top of the range. Price remains bearishly below the 10ema.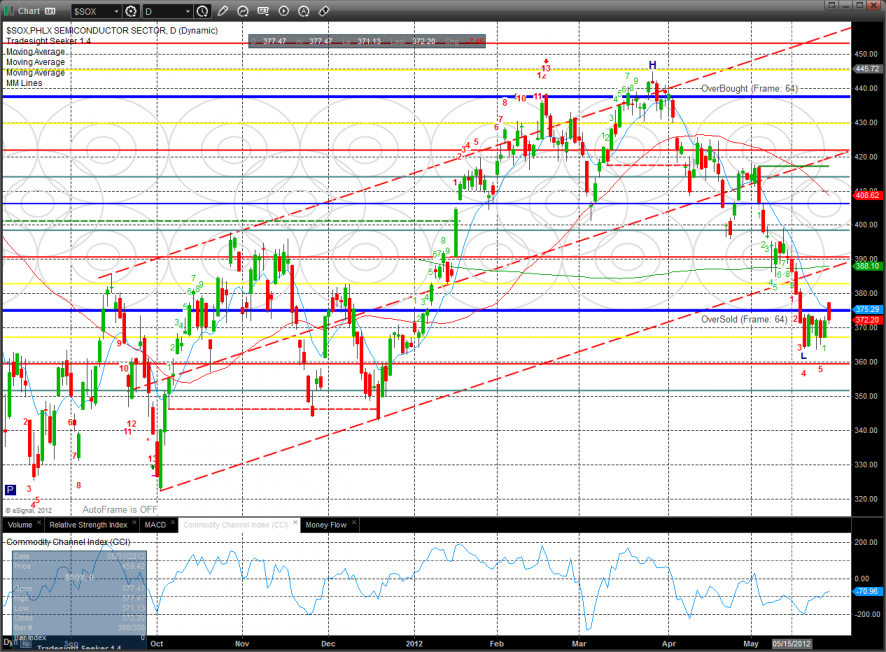 The BKX was very weak losing 2.5% on the day and not making good on the close above the 10ema.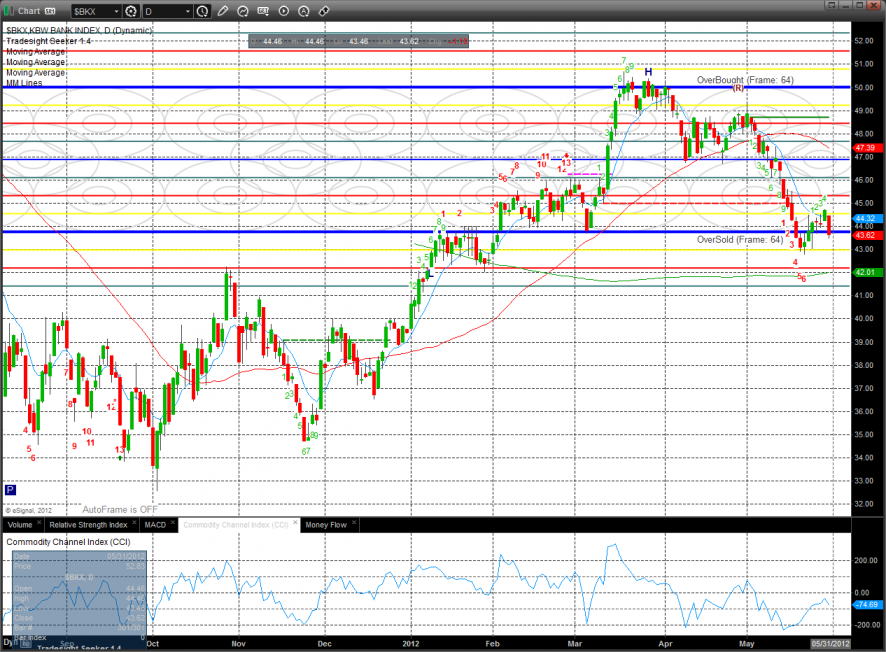 The OSX hemorrhaged 4% on the day and was obliterated by the dollar strength. Price has spent a good deal of time, too much time, below the 4/8 level and hs not been able to pivot higher which puts the 0/8 level in play sometime this summer.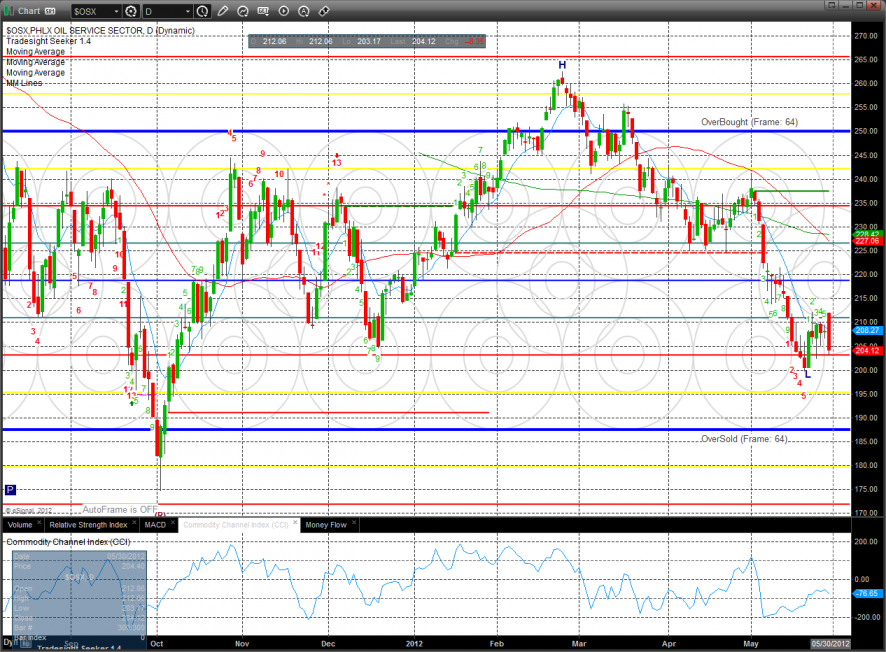 Oil collapsed $3 and settled just above the key 0/8 level. Note that the seeker count offers no support right now.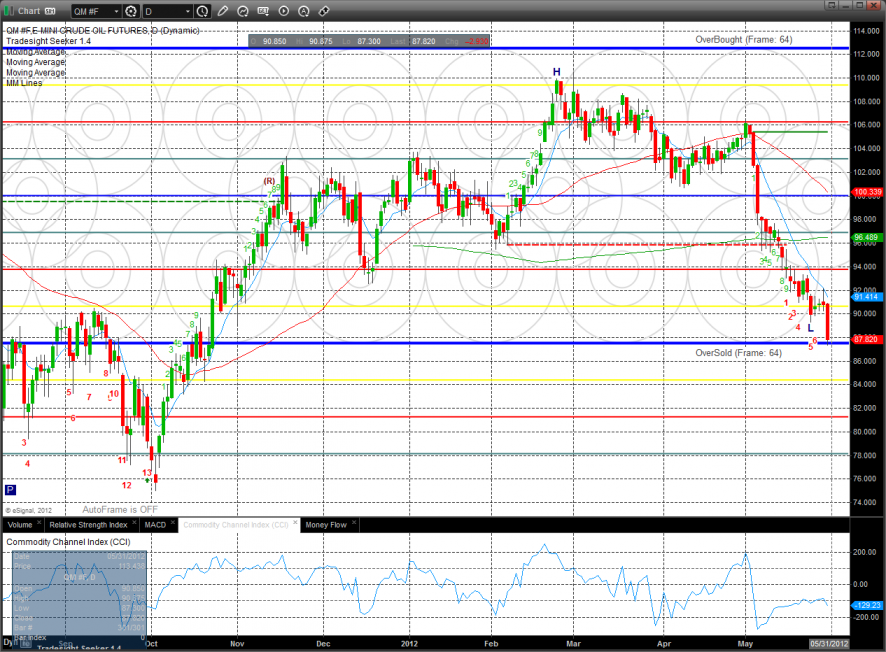 Gold was higher on the day but was inside yesterday's candle.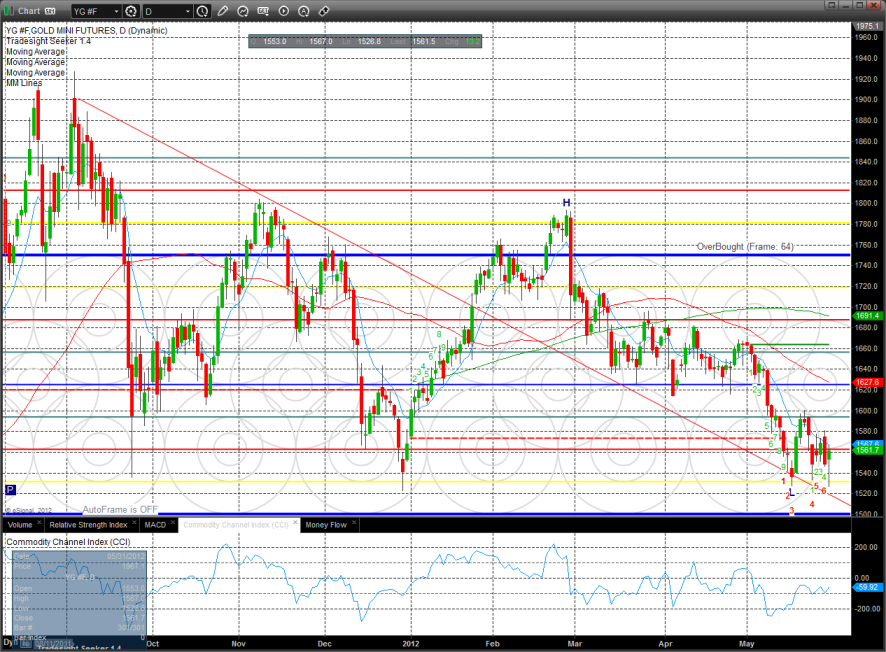 Silver: