The ES was higher by 11 on the day but did not make a new high on the move. The active static trend line is still repelling the advance. Price remains bullishly above the 10ema with possible a closer test as traders may take a little off the table before Friday's payroll number.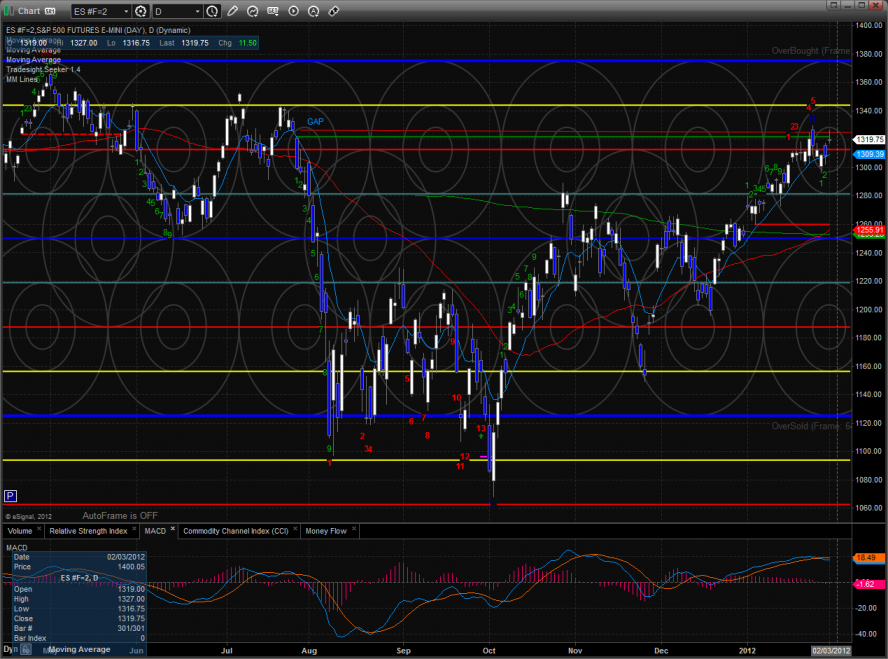 The NQ futures were up 23 on the session marking a new high for the move. Keep a close eye on the 8/8 level just overhead. Note that the MACD is still positive.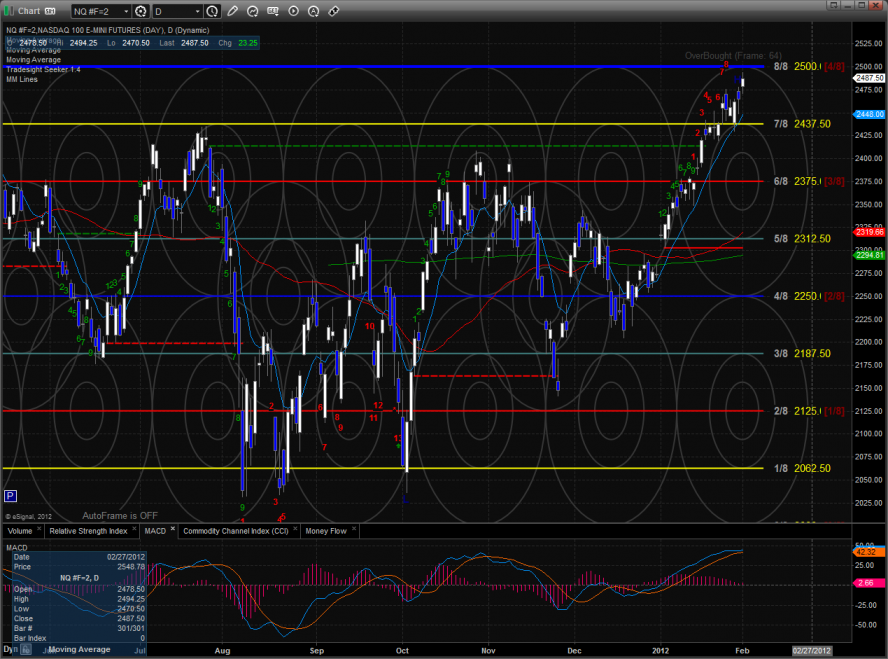 Multi sector daily chart: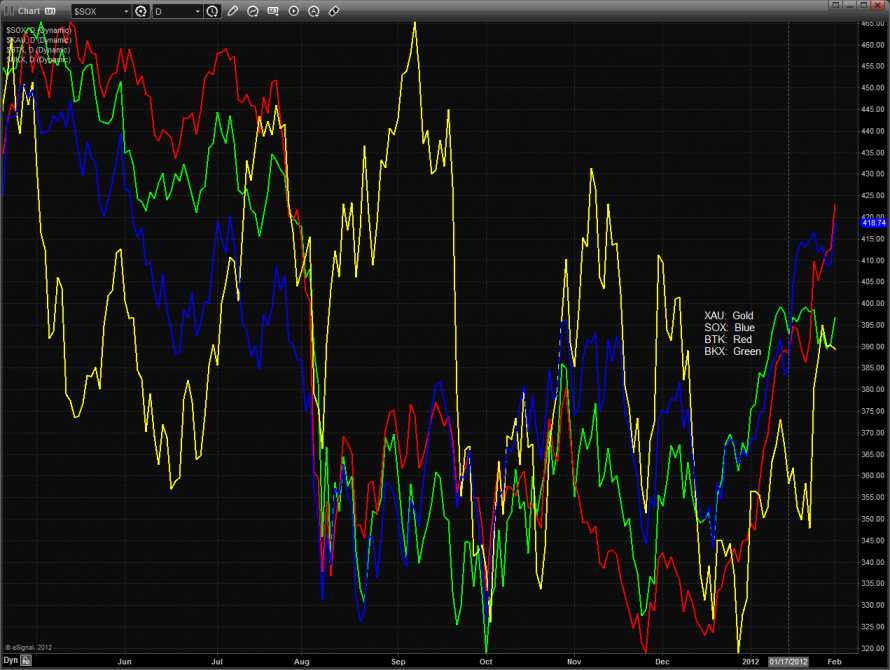 The 10-day Trin remains in the neutral zone.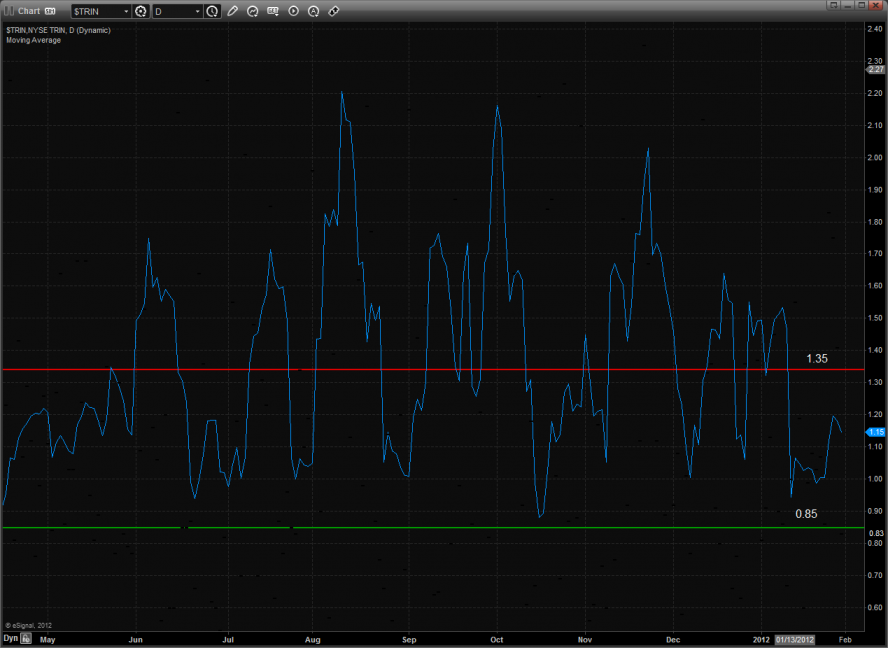 Checking in on the put/call ratio reveals that is has not yet recorded a climatic reading in this advance.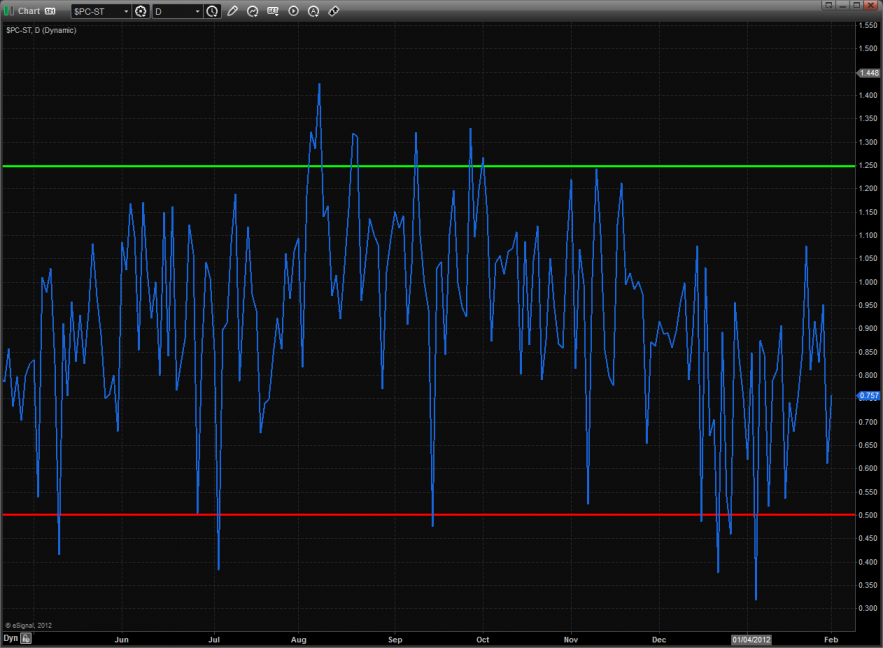 The BTK was the top gun on the day and in so doing exceeded the Seeker risk level. If any print is higher than Wednesday's high by one tick then the risk level will be broken and the sell signal invalidated.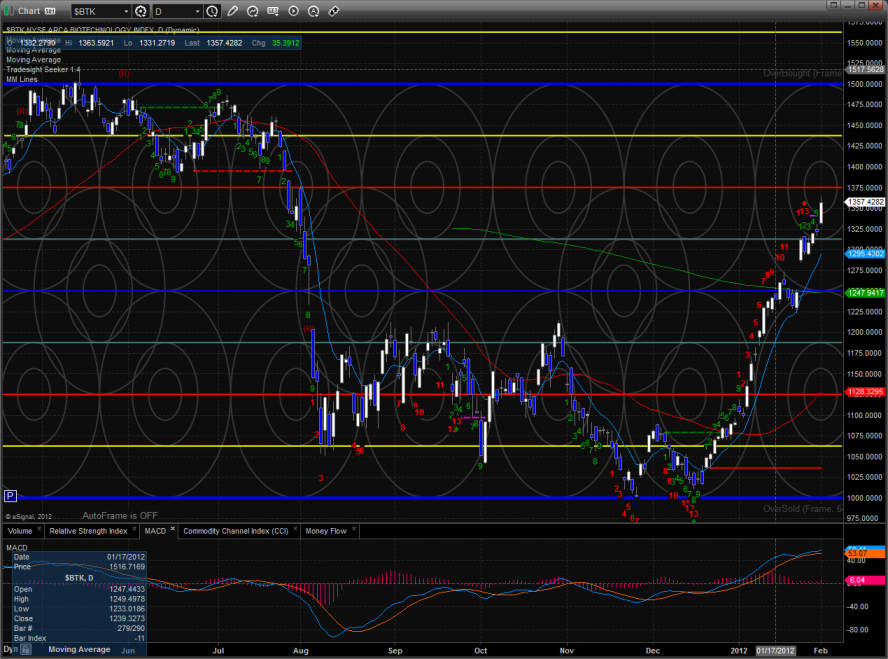 The SOX was stronger than the Naz and broad market getting close again to the upper channel. The MACD is still negative.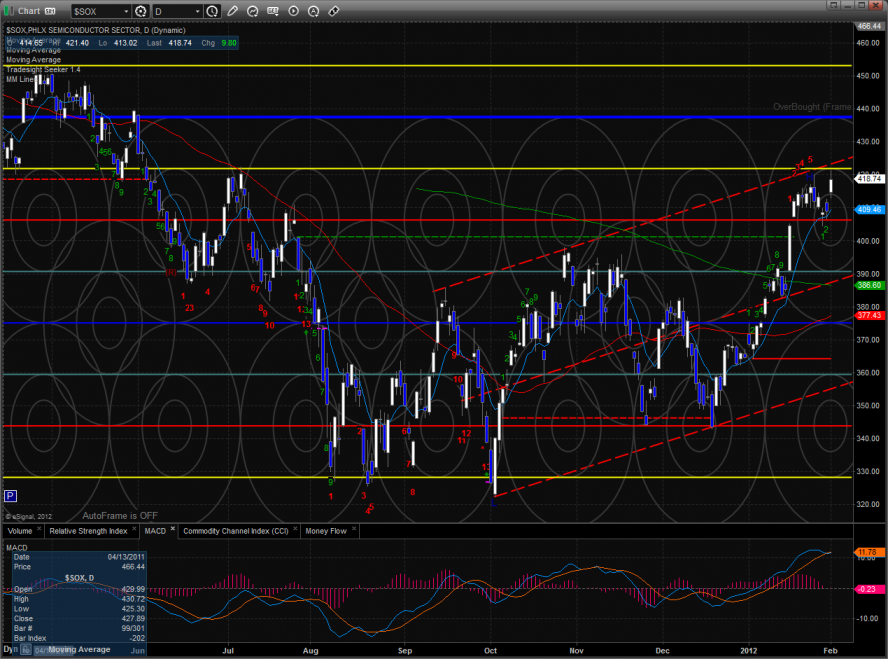 The BKX was higher on the day moving back towards the 8/8 level. Price is still trapped in the consolidation range.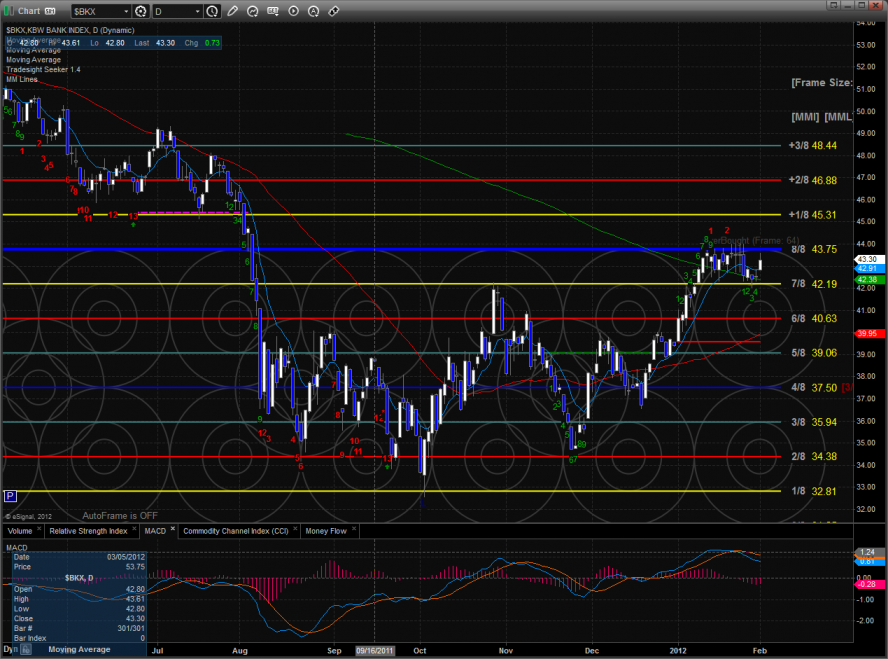 The OSX closed right at the 200dma and also recorded a new high close on the move. This pattern feels like it wants to release in the next 48 hours.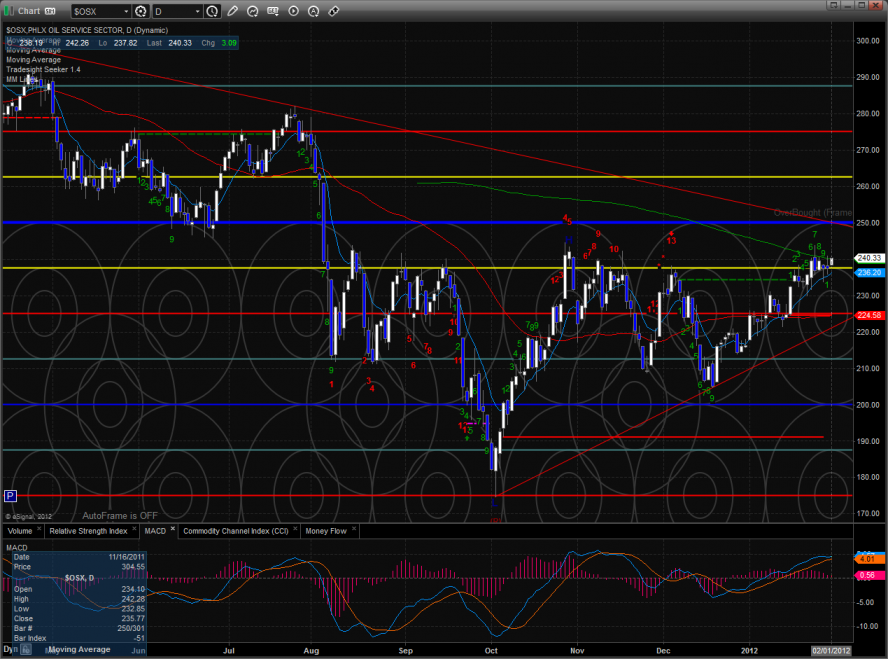 The XAU was the last laggard and is wound up with energy for a move away from the 200dma.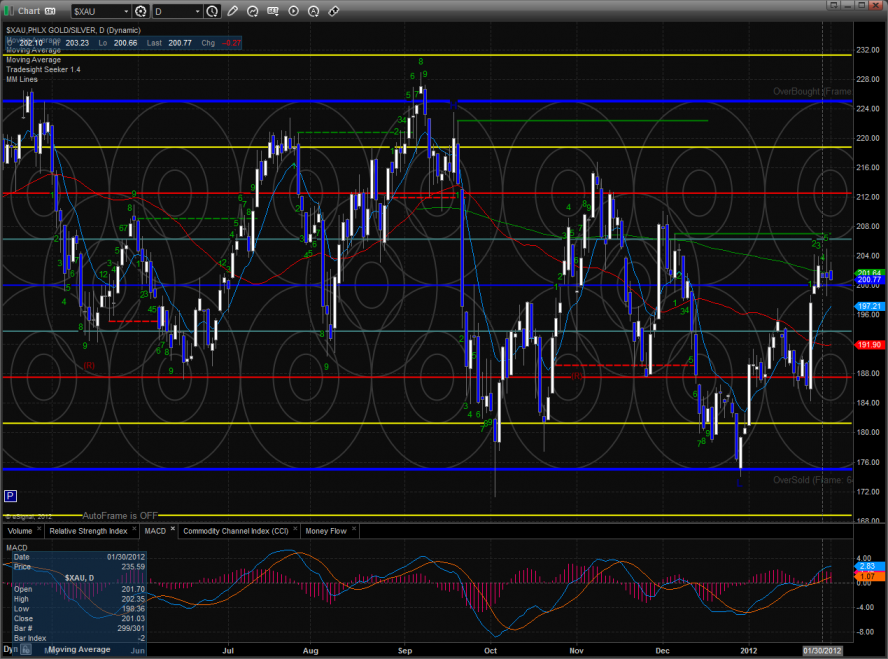 Oil has moved back down to the low of the recent range. A breakdown would likely be bearish for the overall market.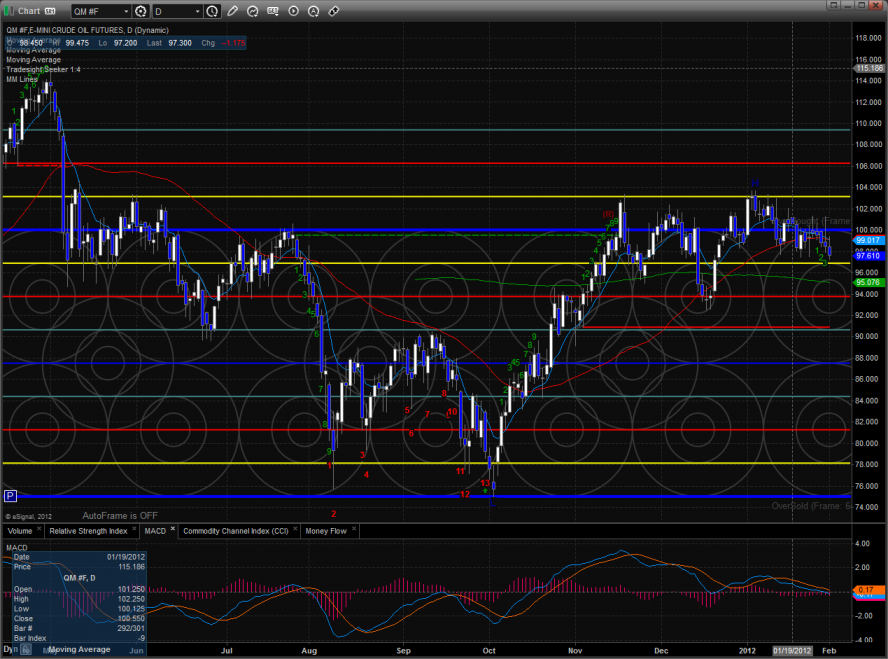 Gold made a new high on the move.