The SP posted a very nasty distribution candle. While this leaves a very ugly bar on the chart, it was neither an outside day down nor even a down close. Wednesday and more importantly, Thursday's Initial claims number and subsequent price action will be key.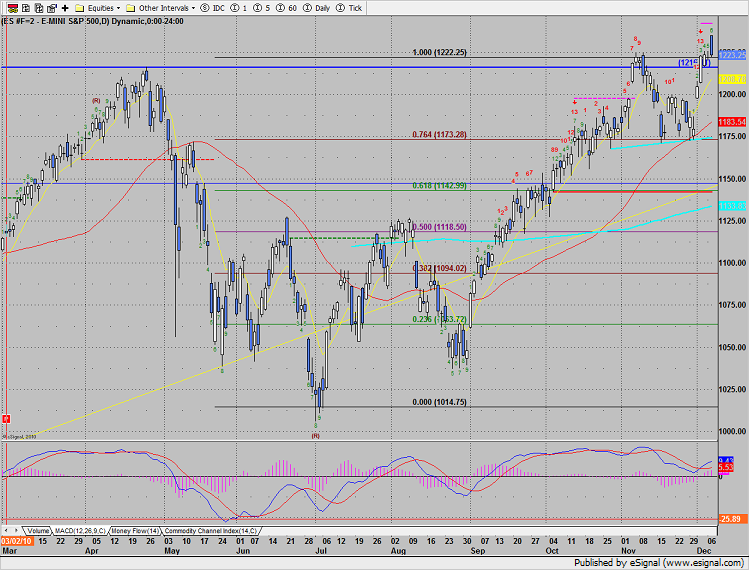 Naz had similar day closing lower by just one half a handle. This leaves an ugly candle on the chart but no reversal just yet.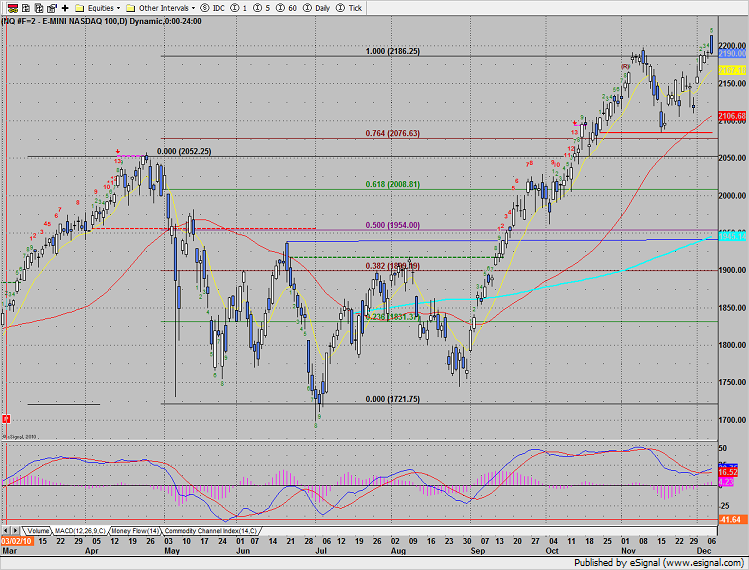 The 10-day Trin continues to move lower but has yet to record an over bought reading of 0.85 or less.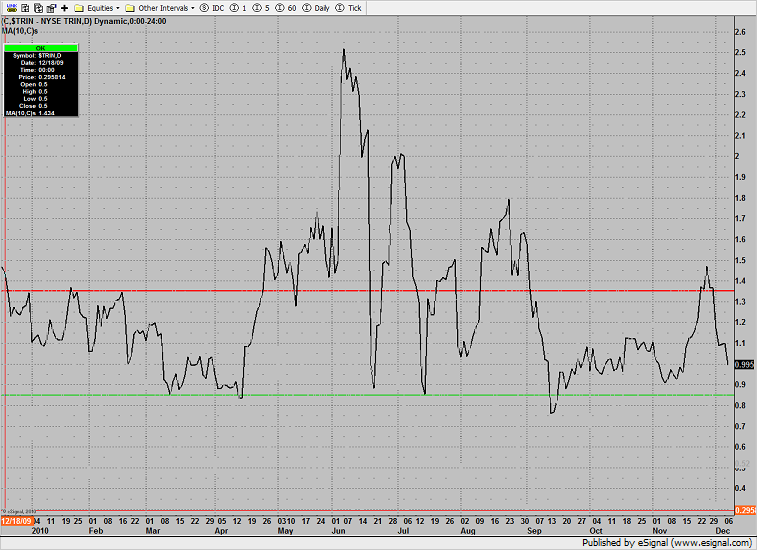 Multi sector daily chart: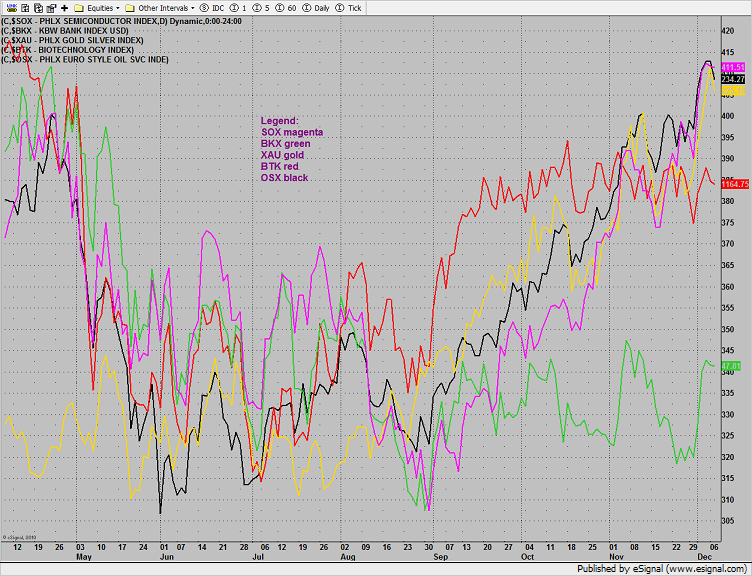 The SOX looks much like the NAZ, keep a close eye on the 405 breakout level.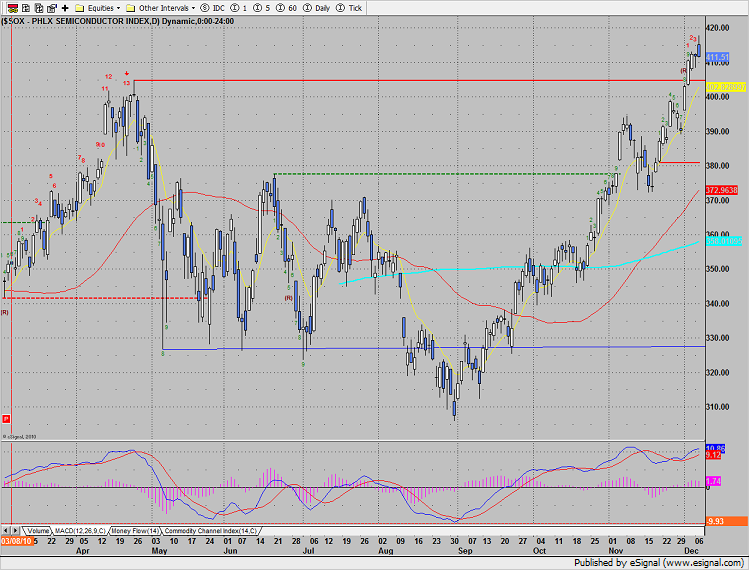 The BKX took a shot at the 200dma but retreated to close flat.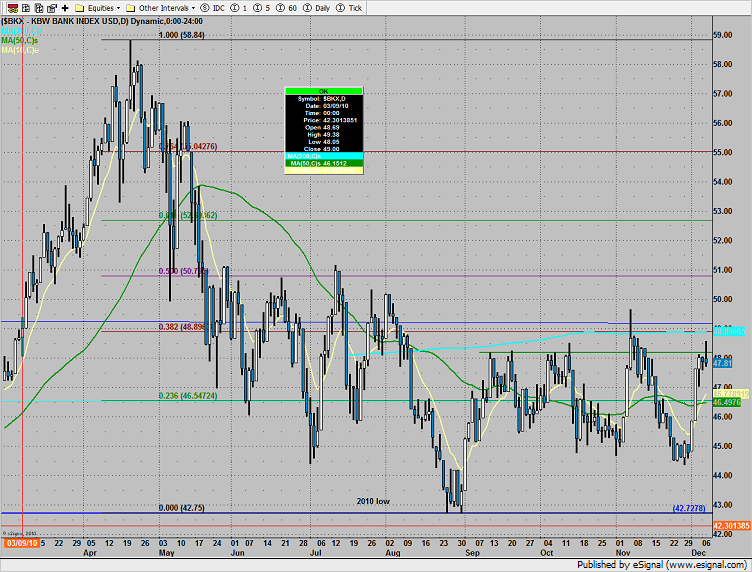 The BTX remains range bound.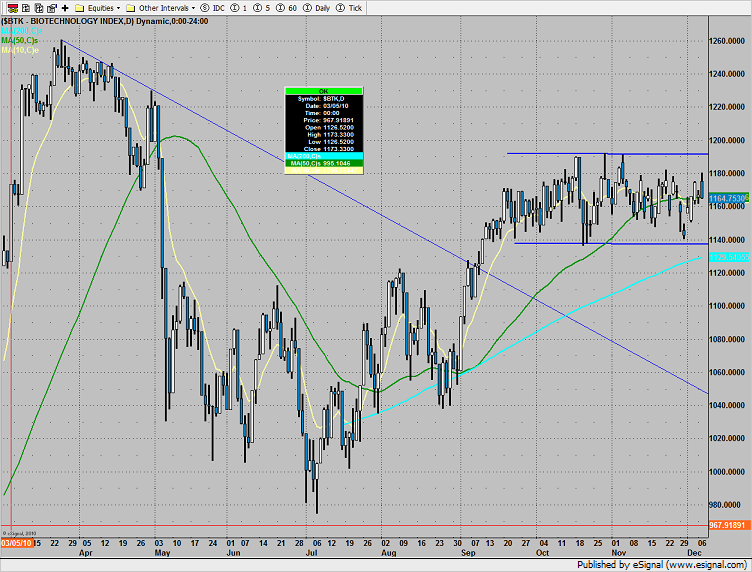 The OSX was weaker than the broad market and registered a very bearish candle. The candle was an outside day down where the range exceeded the prior day's range and closed below the low of the prior candle. This is always cause for concern, but when it happens at range high potentially very bearish. Note that if today's candle were to be strong, rather than weak, it would have produced a 13 exhaustion signal.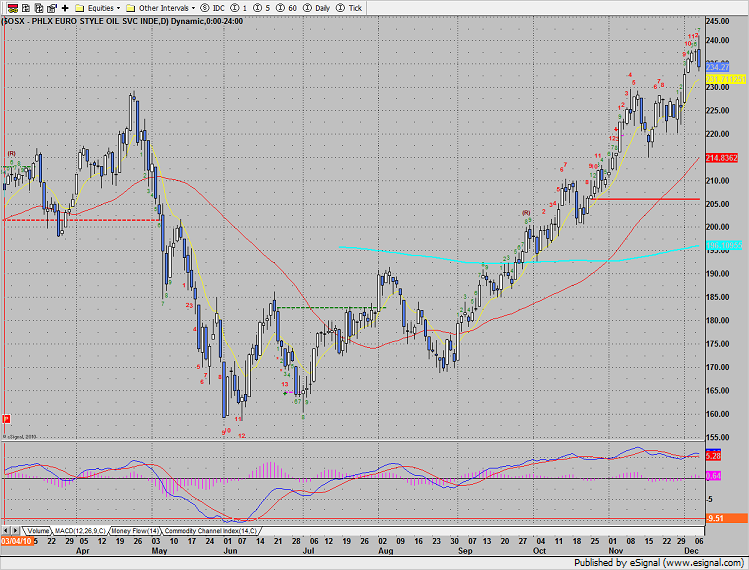 The XAU also produced an outside day down candle. Bring up stops on any longs in this sector and look for rallies near the high to initiate short.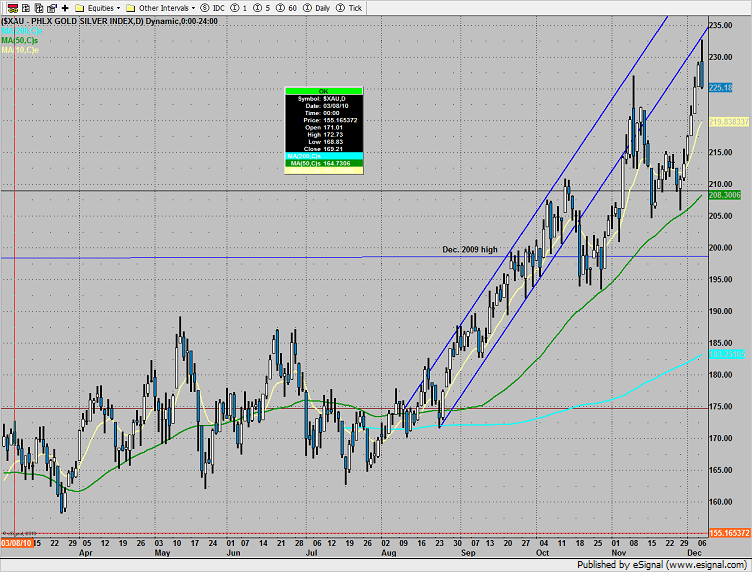 The recently high-flying XAL was the weakest sector and could be in the process of making a lower high.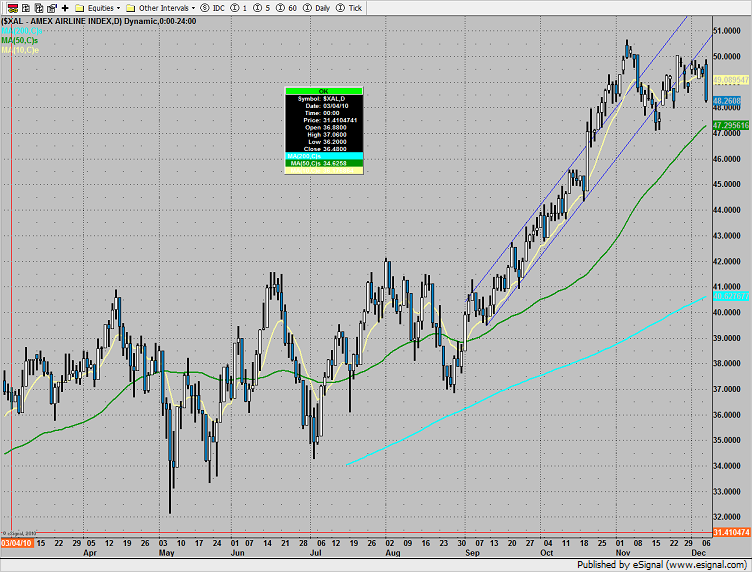 Oil tested the waters above the 90 level and was rejected. Keep a close eye on the 87.50 area.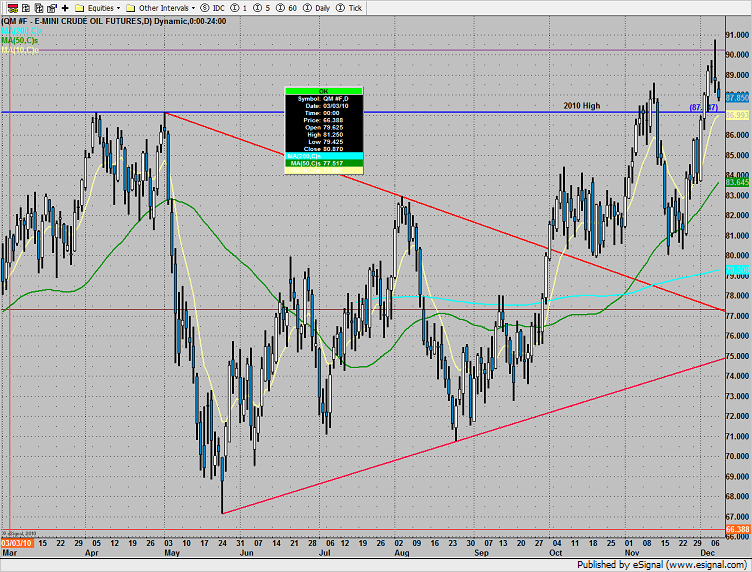 Gold was lower by a good margin and the 13 exhaustion signal is still active.