Despite the S&P downgrade of US Debt, the Dollar got stronger for the session and used the midpoint as support most of the way:


We had a winner in the GBPUSD, see below. New calls and chat tonight.
GBPUSD:
Triggered short at A, hit first target at B, second half stopped, all before the craziness: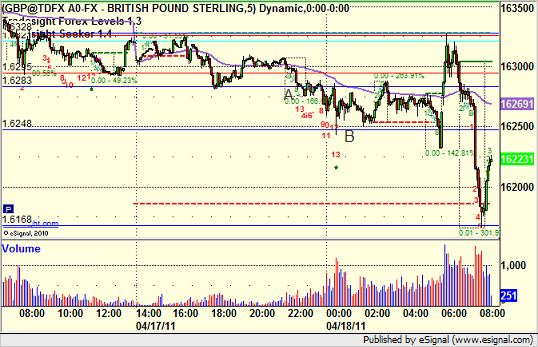 The rest of the pairs are available to subscribers and trial members only.