Overview
The markets opened flat to higher and closed about where they opened. Typically options expiration Friday, especially ahead of Thanksgiving. NASDAQ volume was only 4.8 billion shares, which was surprising. Usually you see higher volume than normal for options expiration, even if it isn't real volume.
ES with Levels: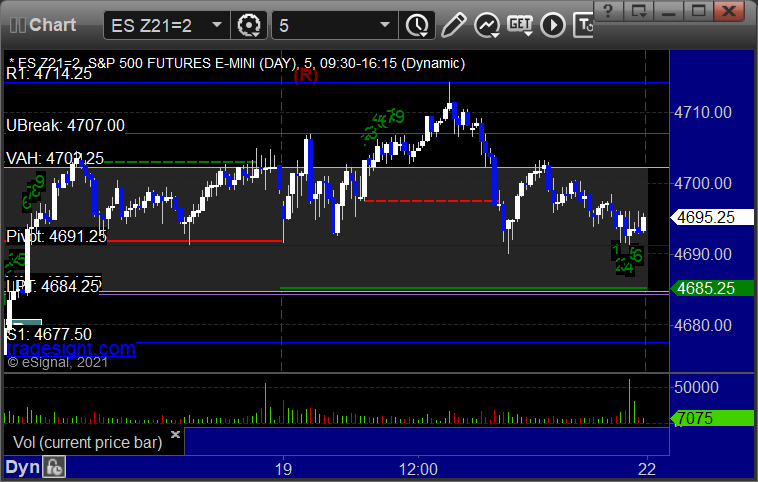 ES with Market Directional:
Futures:
ES Opening Range Play triggered short at A and stopped, triggered long at B and worked:
NQ Opening Range Play, triggered long at A but too far out of range to take:
Results: -16 ticks
Forex:
GBPUSD:
Results: +0 pips
Stocks:
No calls at all for expiration Friday.
From the Tradesight Plus Report, no calls.
From the Tradesight Plus Twitter feed, no calls.
That's 0 triggers with market support.