Ran all of my scans for the weekend. Found a few new items. Market Preview for the week is posted. Expect a slow start Tuesday after a long weekend.
Longs only, in order of best chart construction, starting with ZVO > 7.34, nice long cup breakout: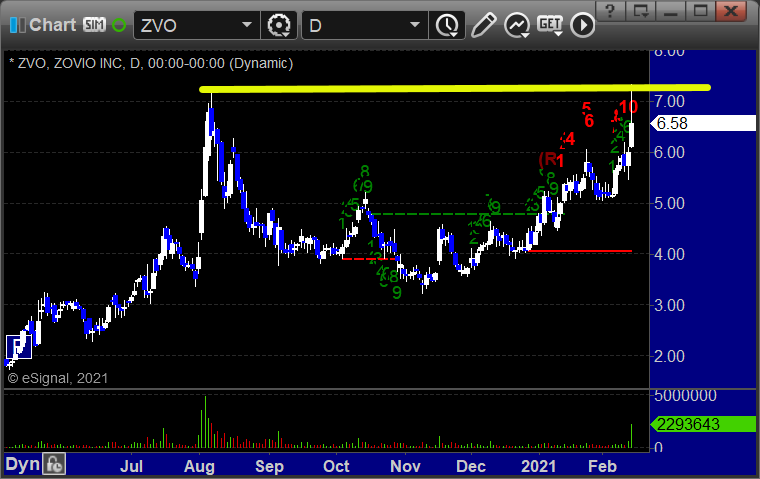 RXT > 24.92, high range base breakout but from a recent base breakout: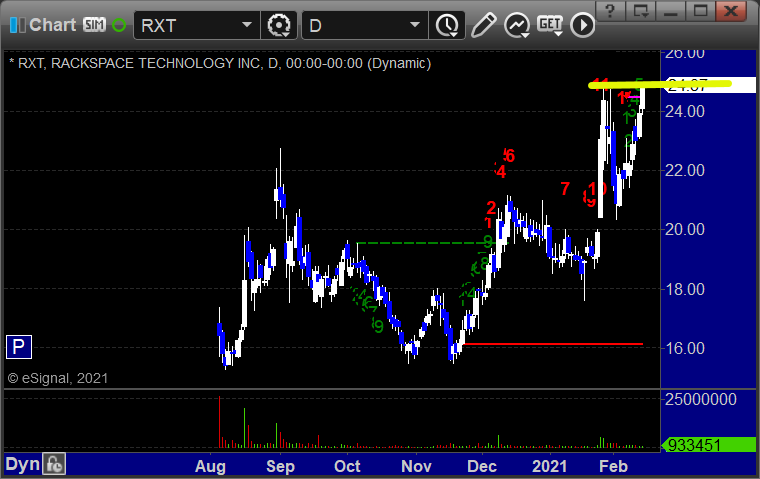 DVAX > 11.69, cup and handle breakout: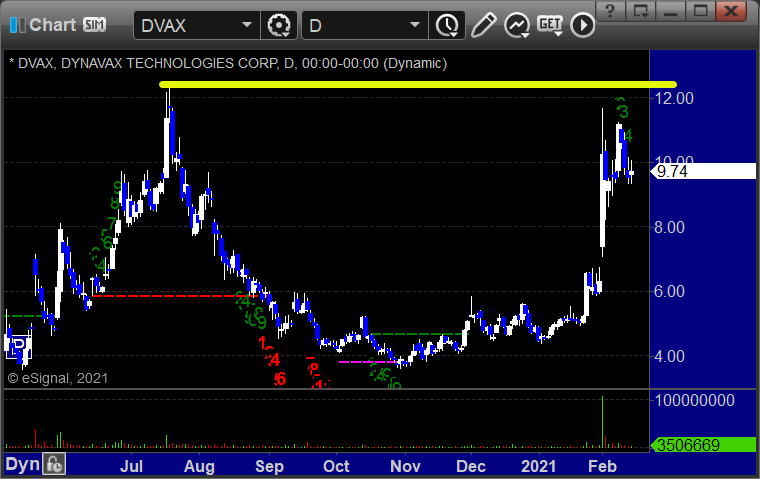 FORM > 50.57, high range base breakout: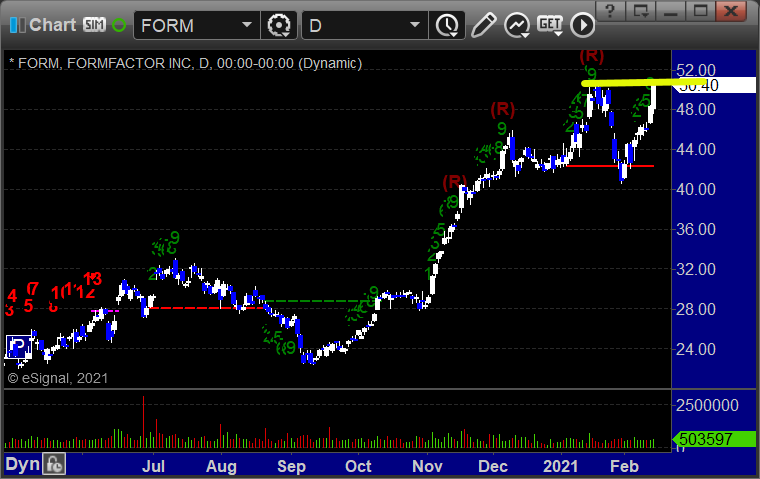 No shorts found. We will call the rest from the tape.