The ES futures remain trapped in the range with no resolution yet. There is nothing new technically.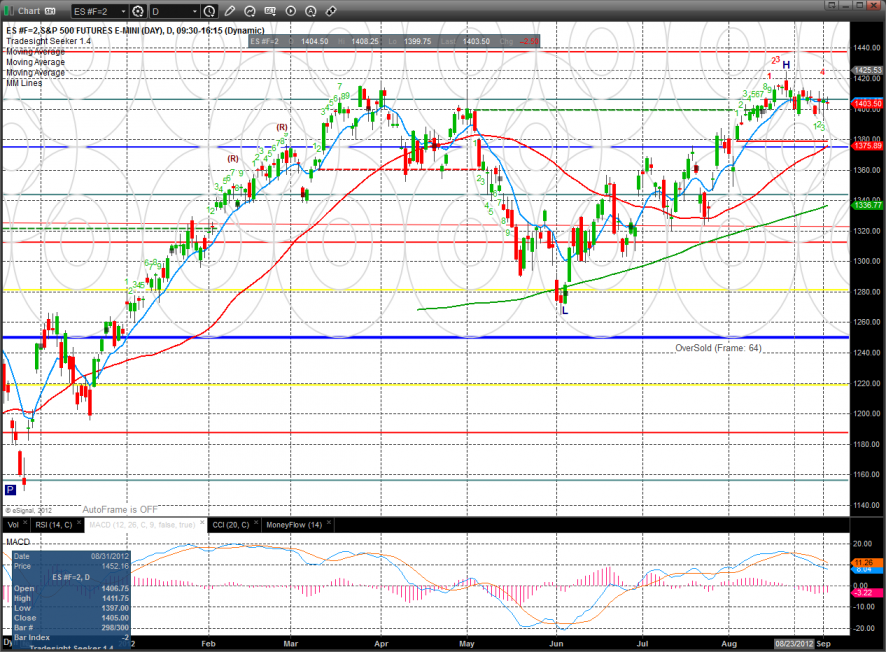 The NQ's were slightly lower on the day settling right at the trend defining, or non-defining, 10ema. Note that like the ES futures the MACD is negative and heading lower.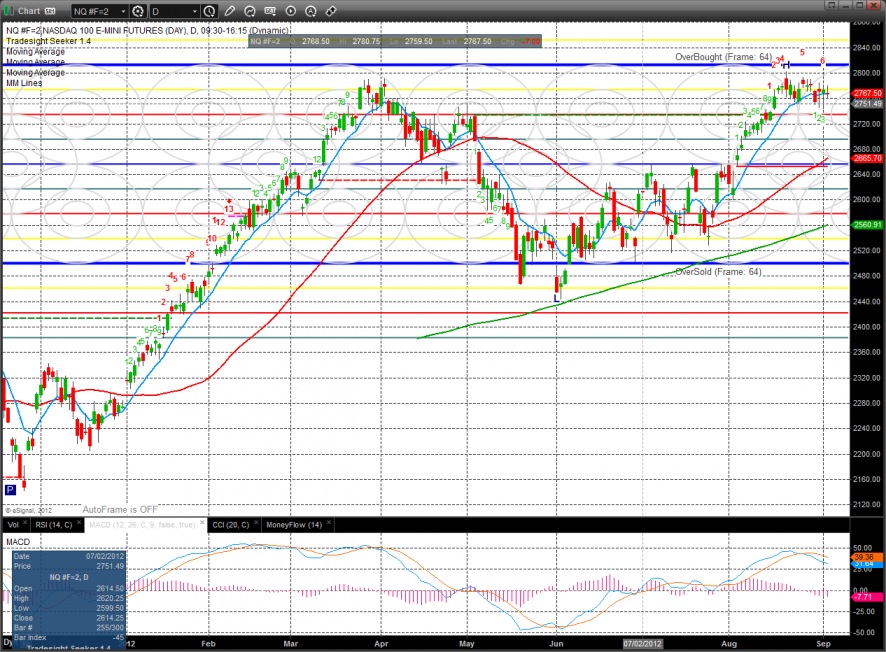 The total put/call ratio took a hit but did not get to the overbought threshold.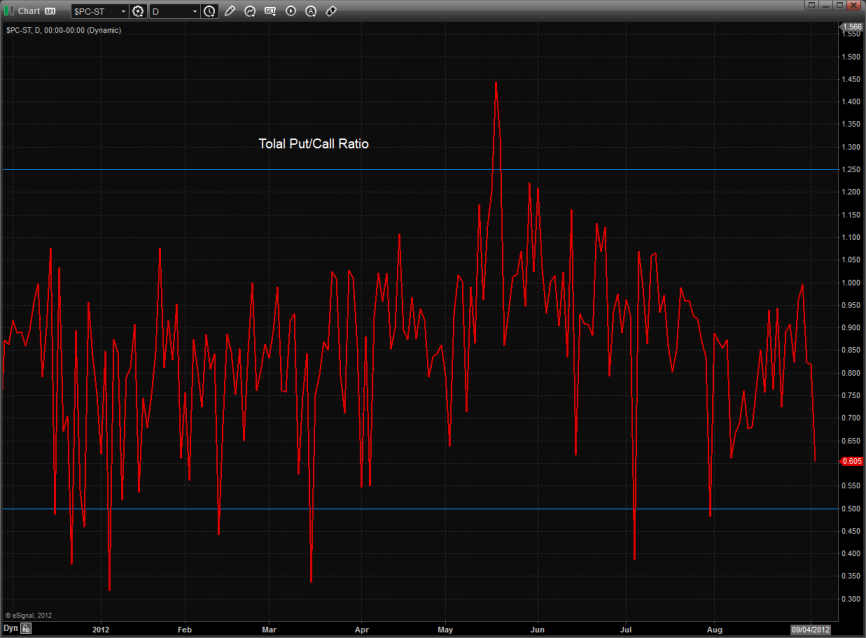 Trin is still neutral: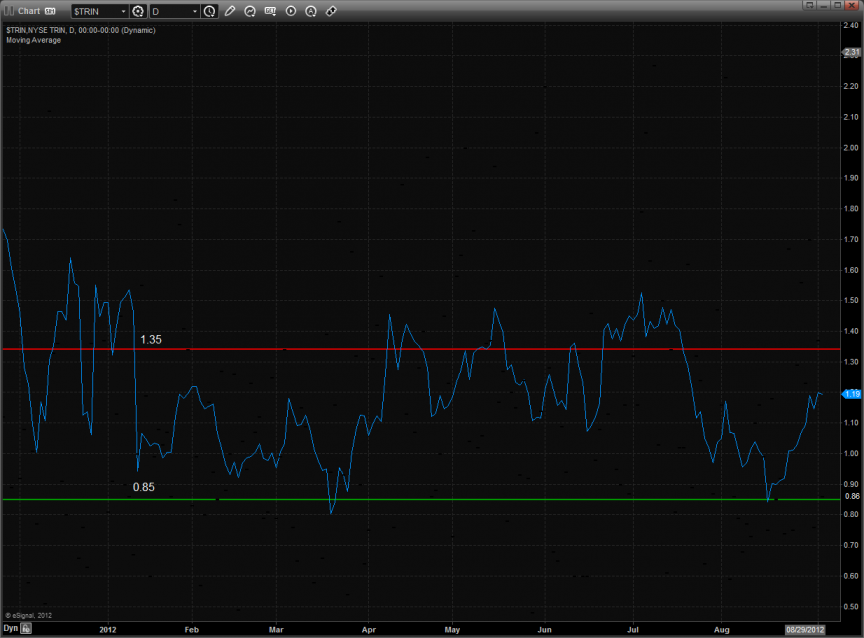 Multi sector daily chart: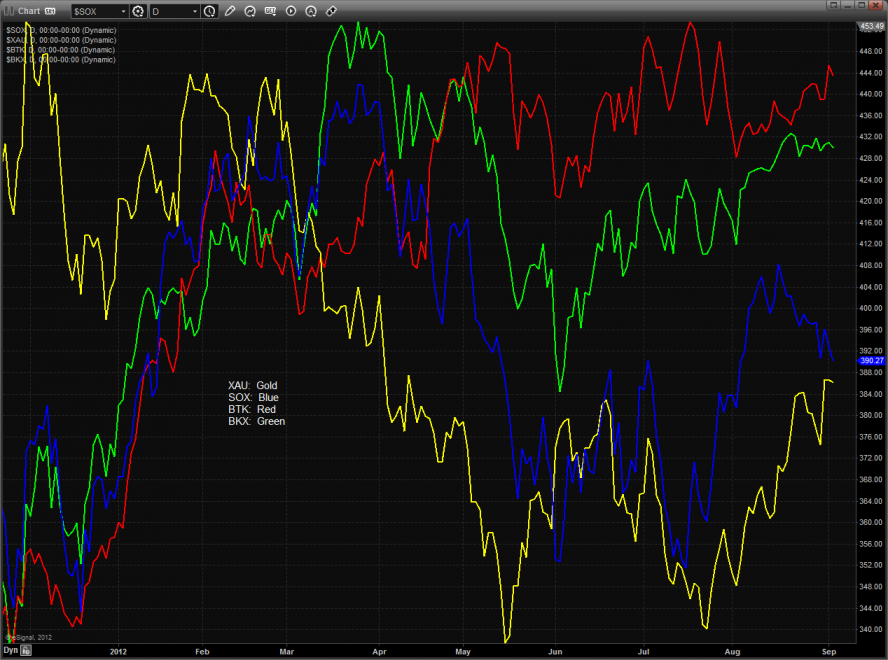 The double top in both the SPX and NDX continues to be the sheriff in town and the most important pattern in the major indexes.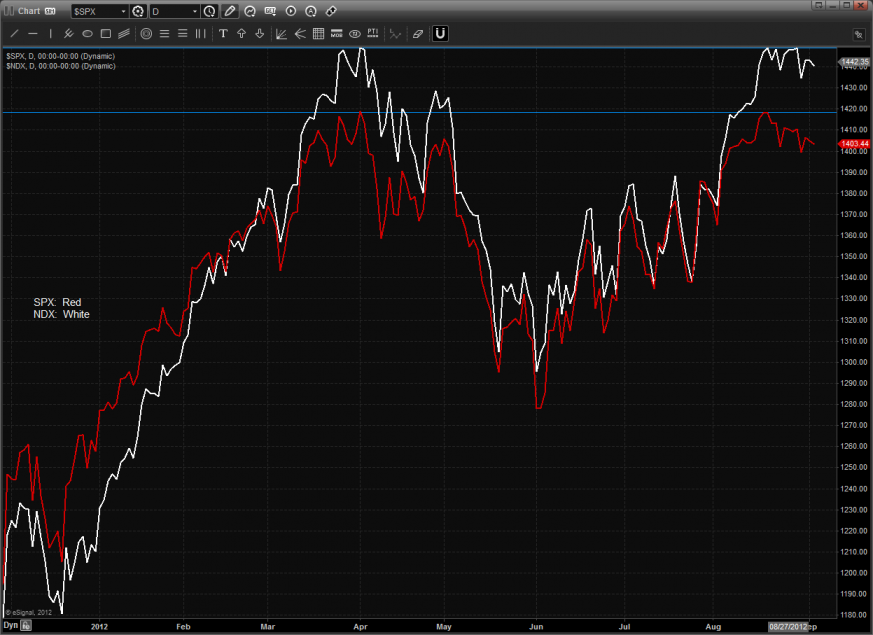 The NDX/SPX cross has rallied to near the prior high but has not broken out. If this chart does not breakout to the upside the double top in the cash indicies will make good and take prices lower. Also worth noting is that if the SPX breaks out to a new high and is not confirmed by the NDX/SPX cross chart the breakout in the SPX will likely fail since the NDX would be showing relative weaknes..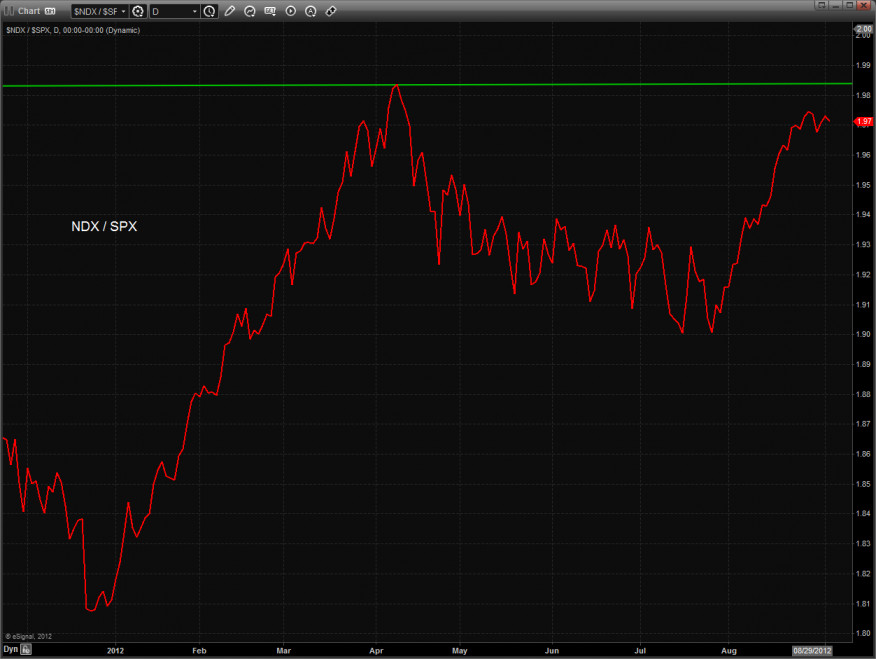 The defensive XAU was the top major sector on the day. There is key overhead at the 200dma and 8/8 level on the chart.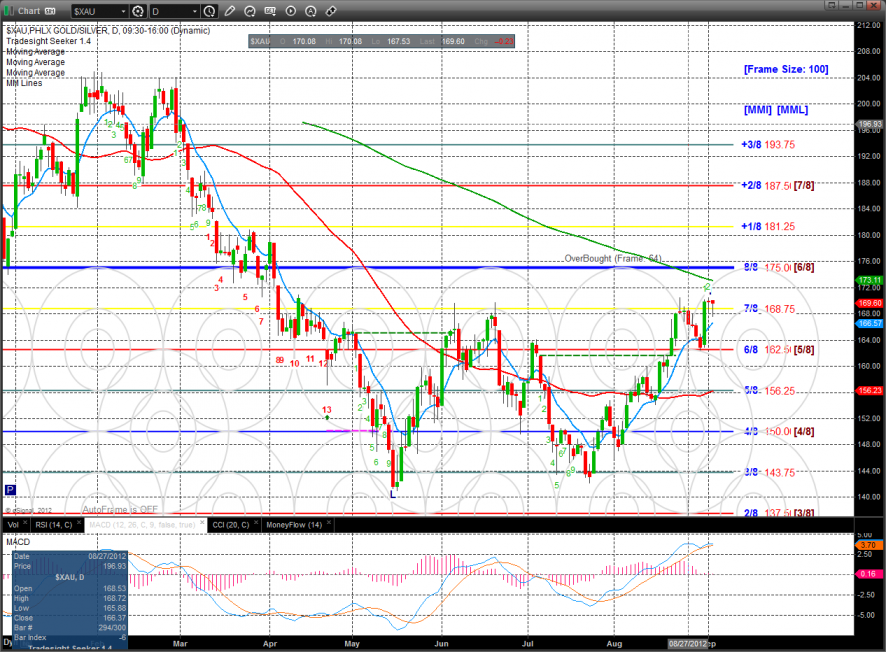 The BKX did nothing and is still trapped, 'nuff said.


The OSX lost a little more gound but is still 9 days down in the Seeker count.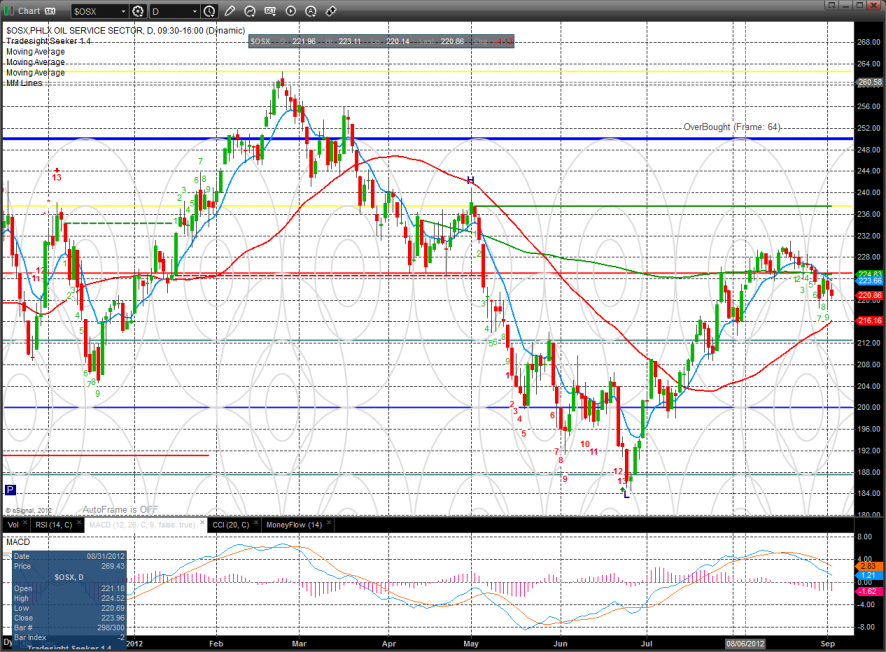 The SOX made a new low close on the move and is now below the 10ema and 200dma. Expect good support at the 50dma if it gets there.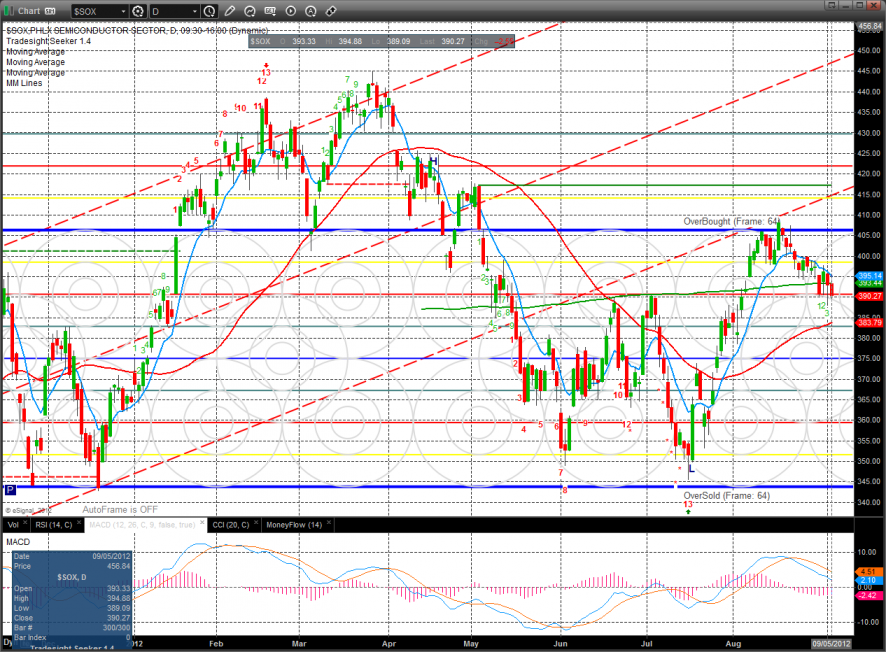 Oil: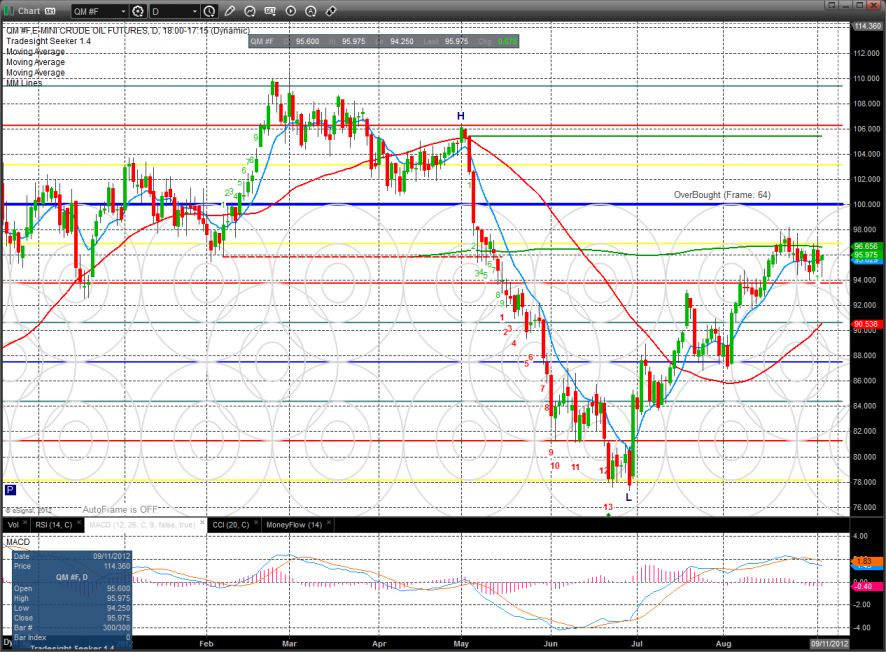 Gold: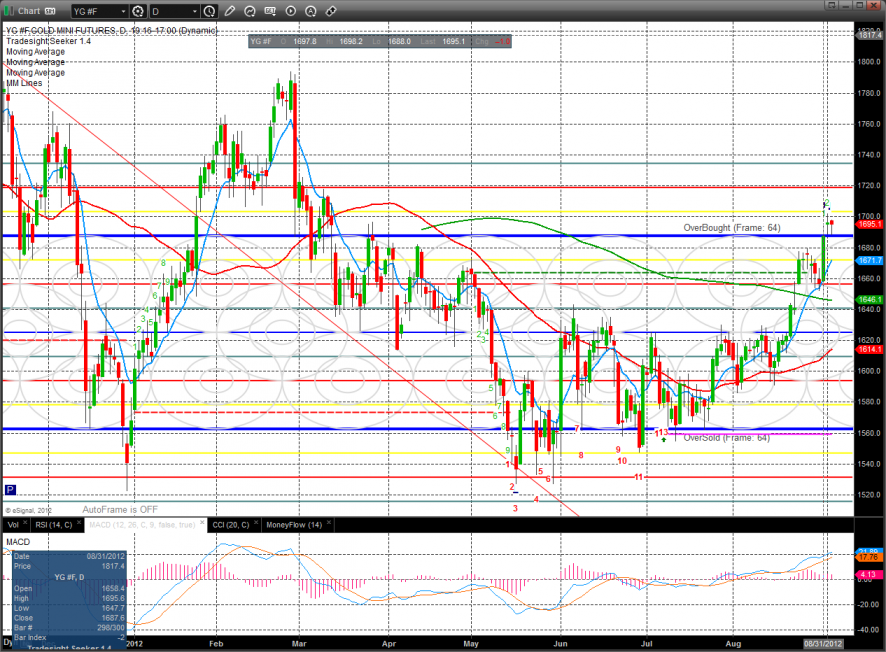 Silver: