The ES gained 4 on the day after trying higher prices but failing which leaves a tall tail on the chart but doesn't make a classic distribution day. Tuesday's close keeps the chart above the short-term trend defining 10ema.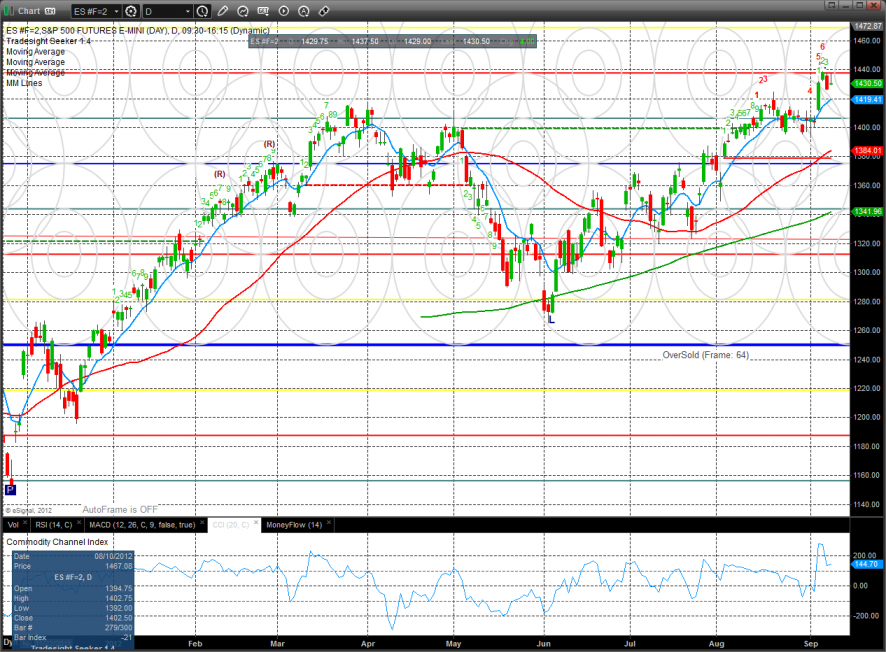 The NQ futures were much weaker than the ES all session making for a bifurcated day. Price has settled below the 10ema and not strong market has ever been built on the foundation of a weak NDX.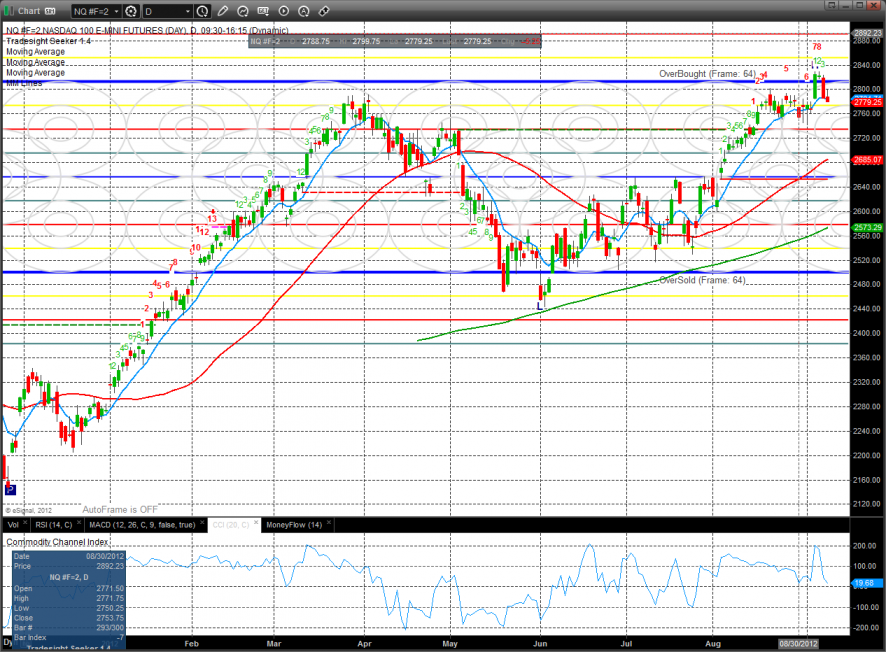 The 10-day Trin remains neutral making the market neither over bought nor oversold.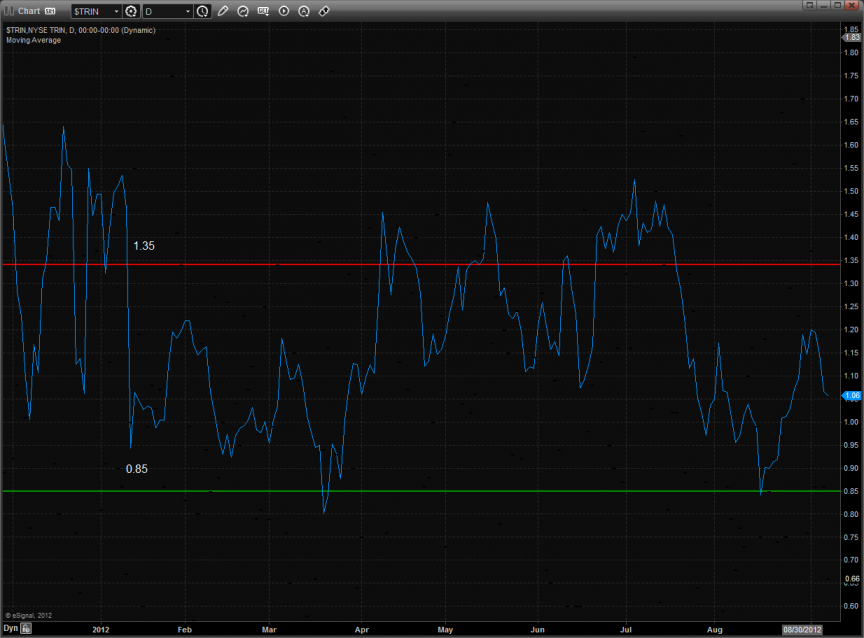 Multi sector daily chart: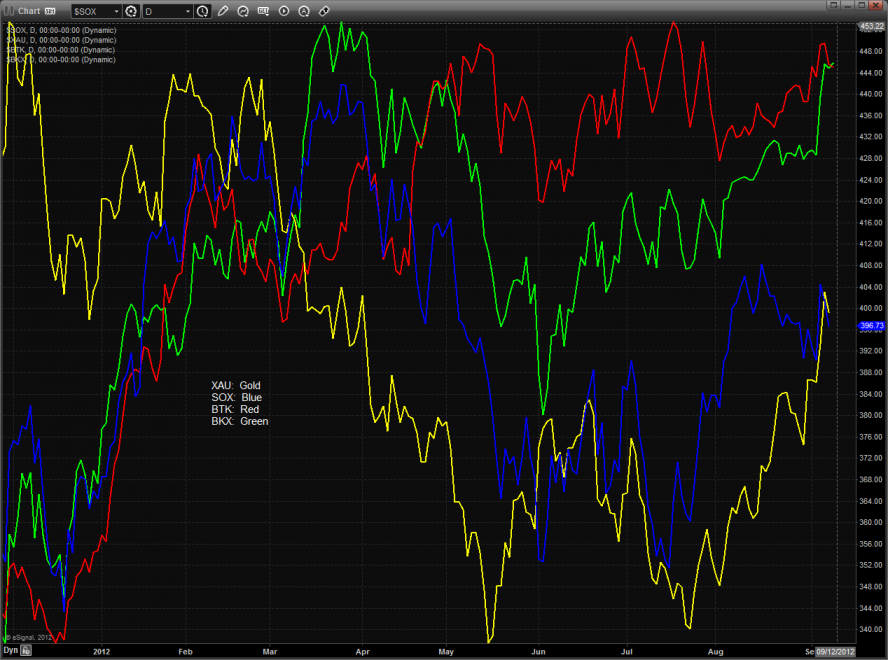 The SPX actually picked up some relative strength vs. the TLT. This should be surprising and somewhat mitigates the relative weakness in the NDX.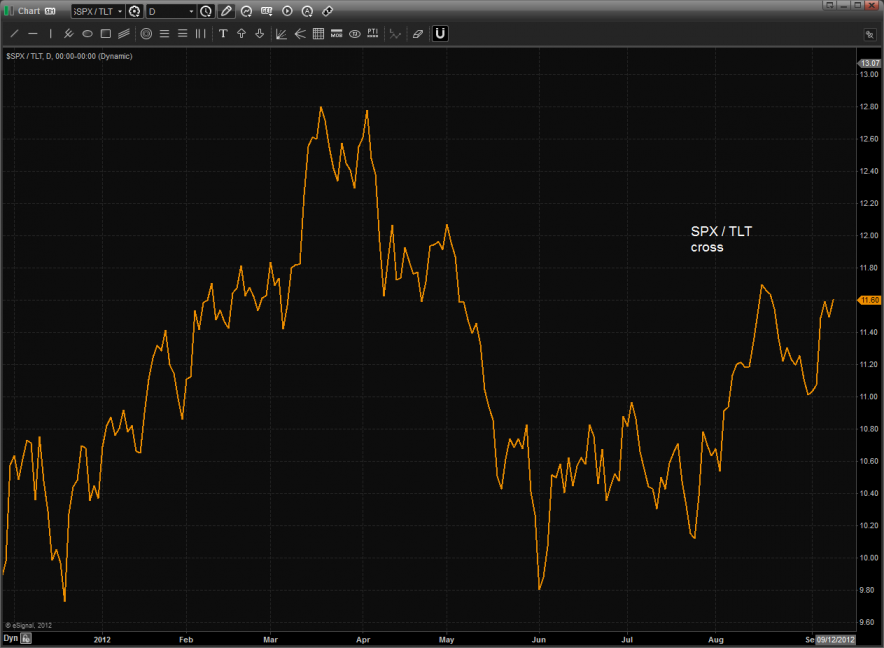 The OSX was the top gun on the day besting all of the other major sectors. This is a new high on the move and has turned all of the moving averages. The next important overhead level is the active static trend line.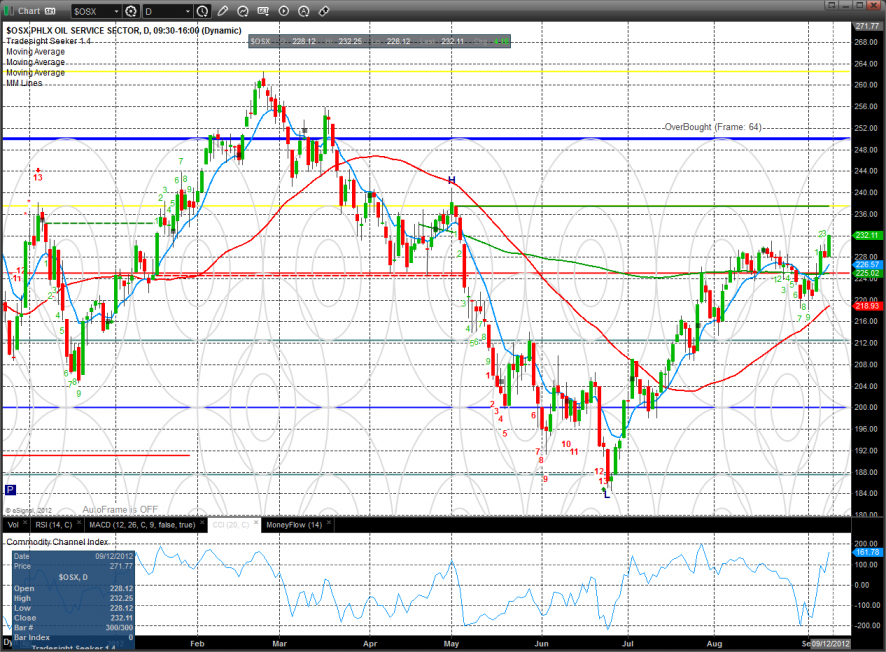 The BKX made a marginal new high on the move. Next overhead is the key 8/8 Murrey math level.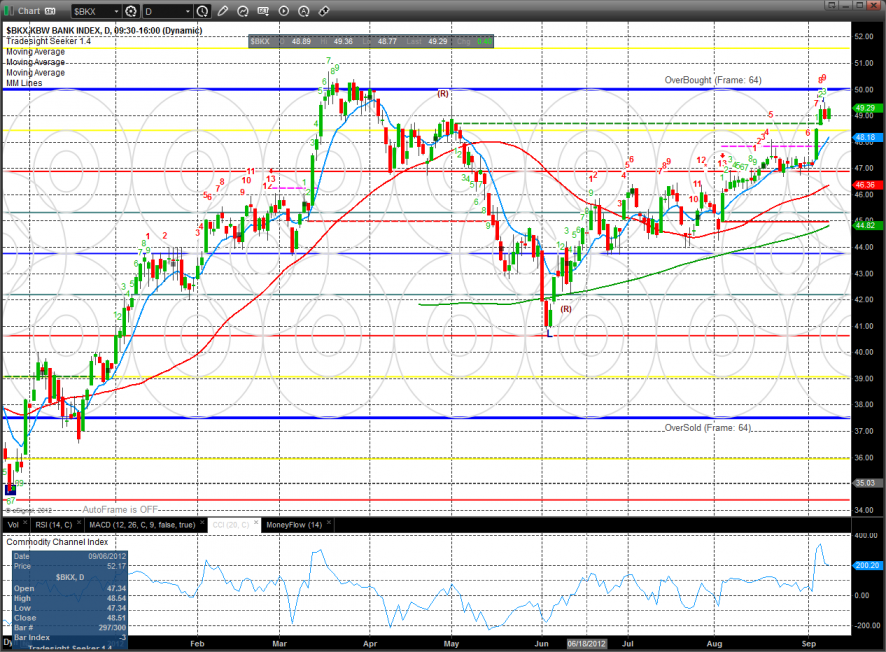 The SOX was higher on the day but is still below the 10ema. The 8/8 level continues to be a wall. Note that the MACD is still in a deteriorating buy condition.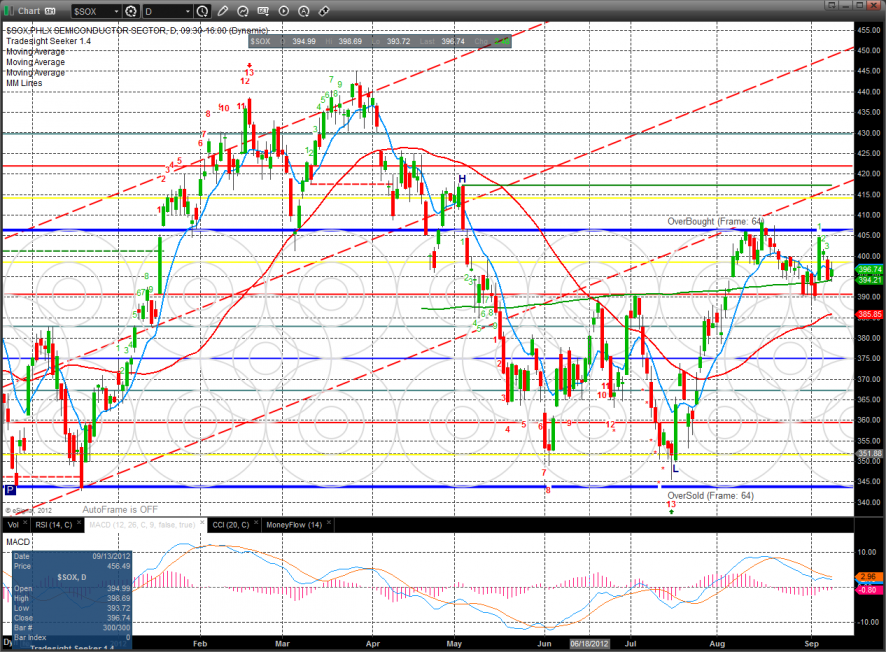 The BTK was the weakest major sector on the day but remains above all the key moving averages.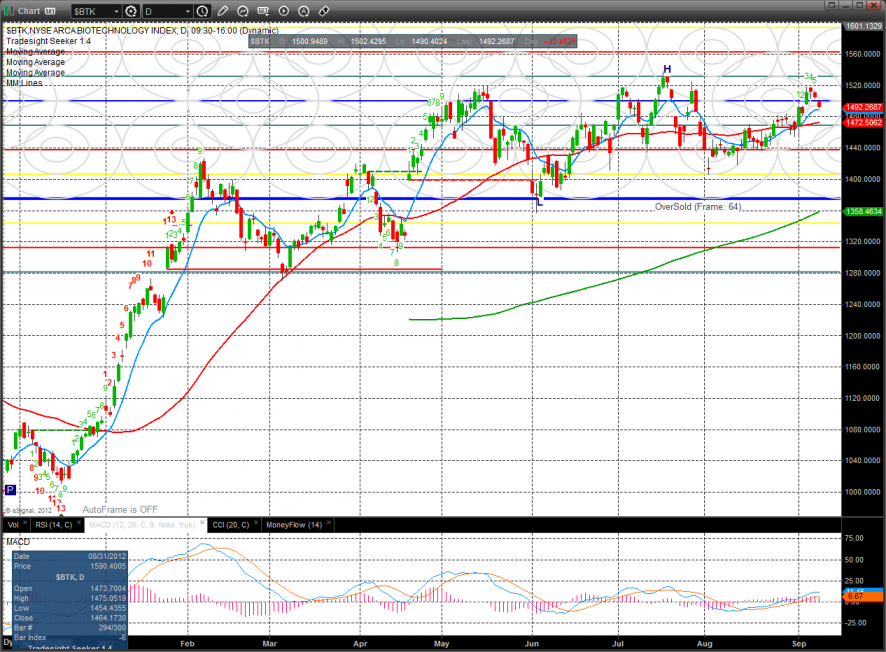 Oil: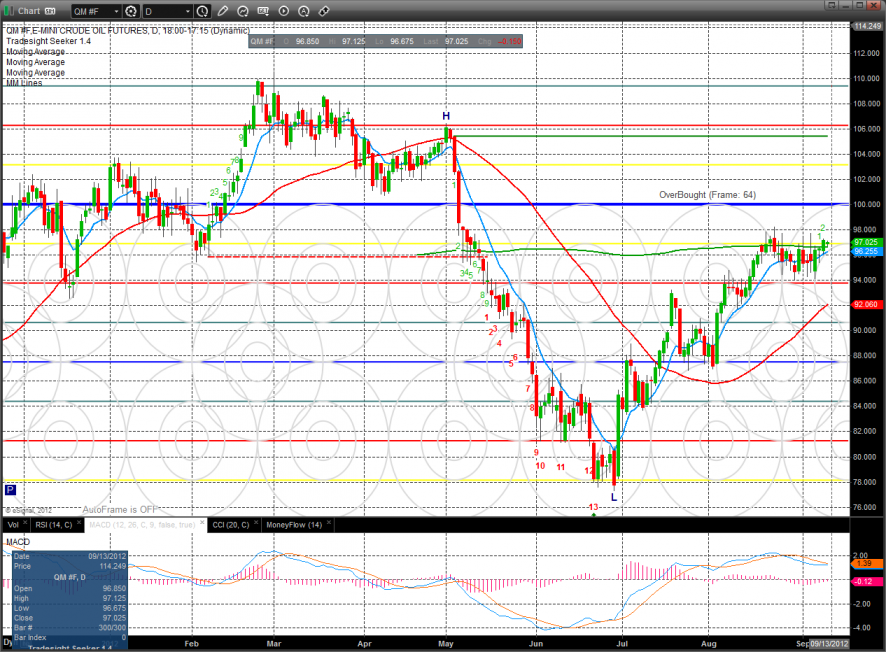 Gold: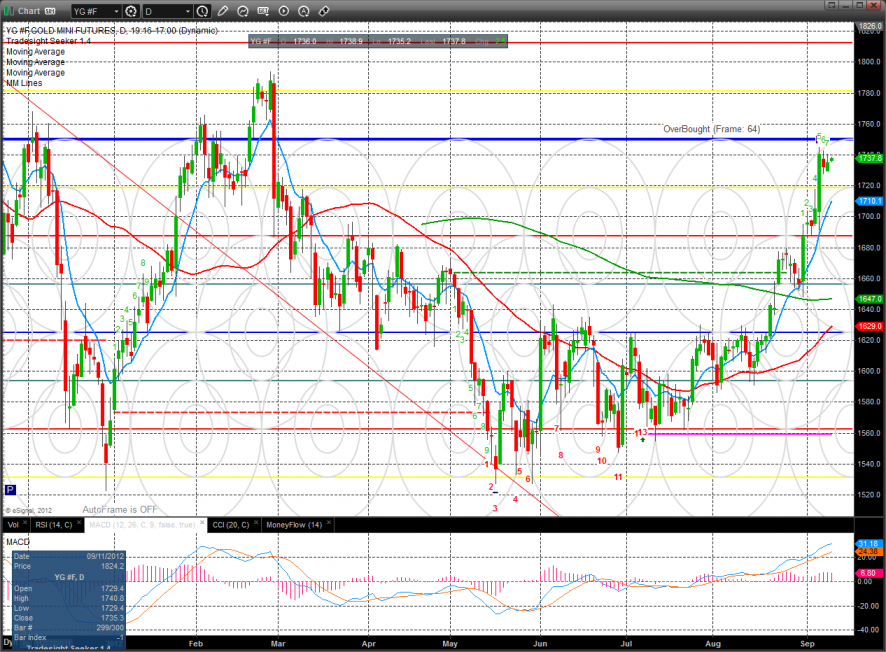 Silver: