The SP gained 32 in a frustrating gap-'n-go trading session. Price has picked up momentum and the MACD has solidly crossed which should favor the long side of the ledger. Expect 1250 to be a very key area. This is where the chart broke down in early August and also where the primary trend line resides.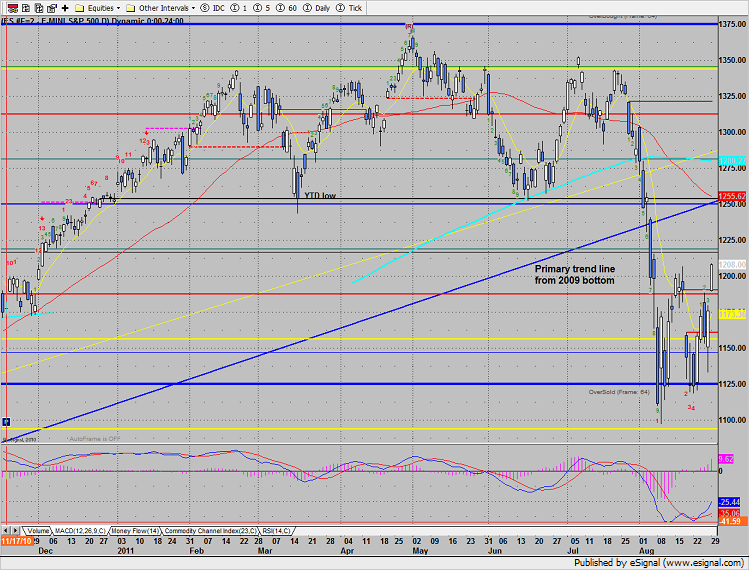 The Naz has relative strength vs. the SP because it is back above the breakdown level. The MACD has turned positive.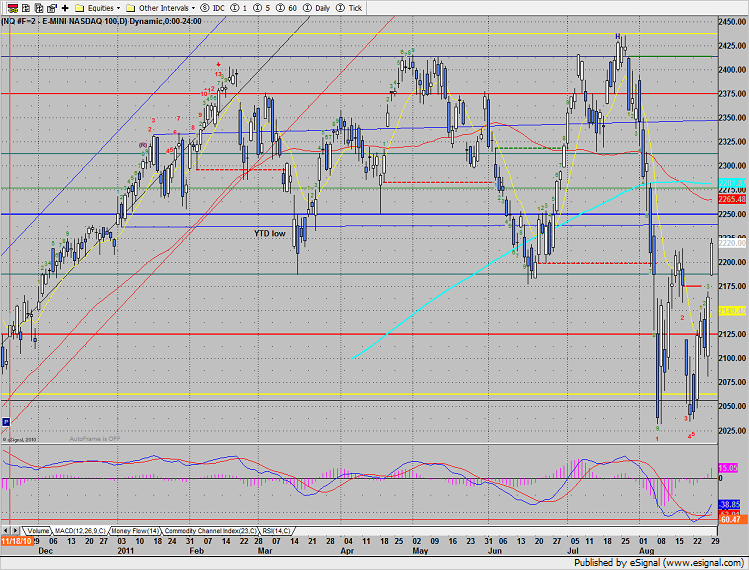 Multi sector daily chart: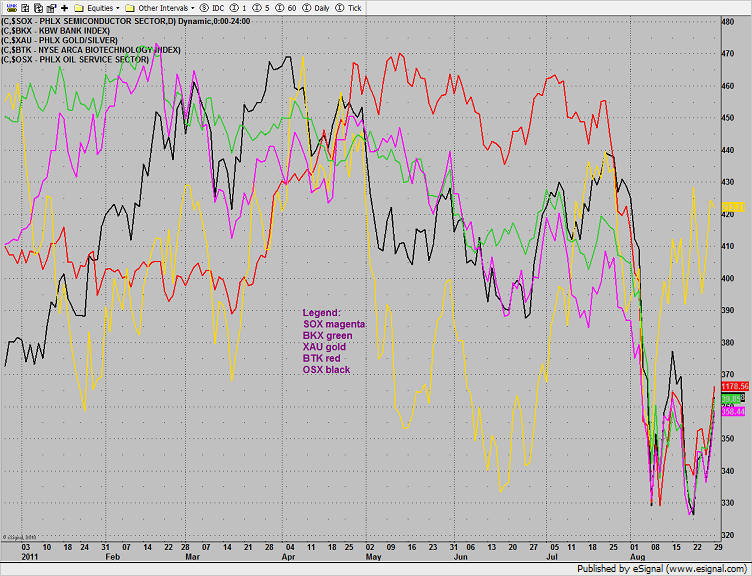 The put/call ratio took a big hit and highlights the current posture of reacquiring long equity exposure.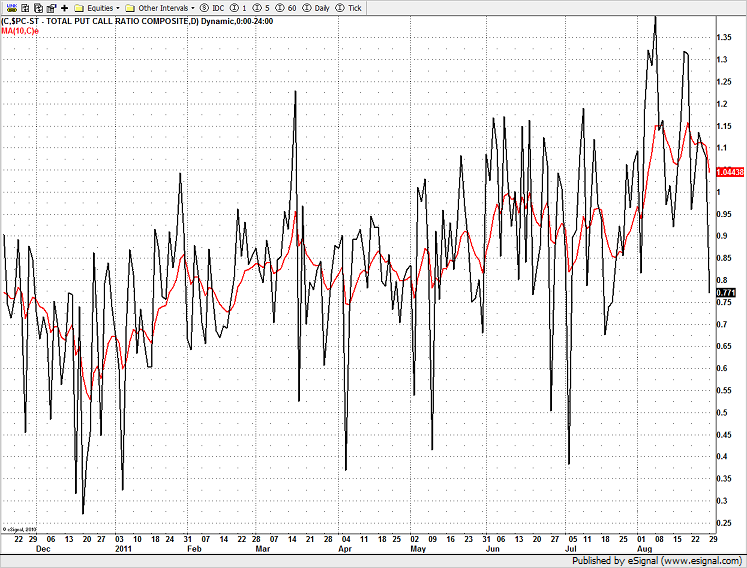 The weekly NYSE cumulative a/d line has made a very strong bounce and never buckled below the 2011 lows even as the broad market was recording fresh YTD lows.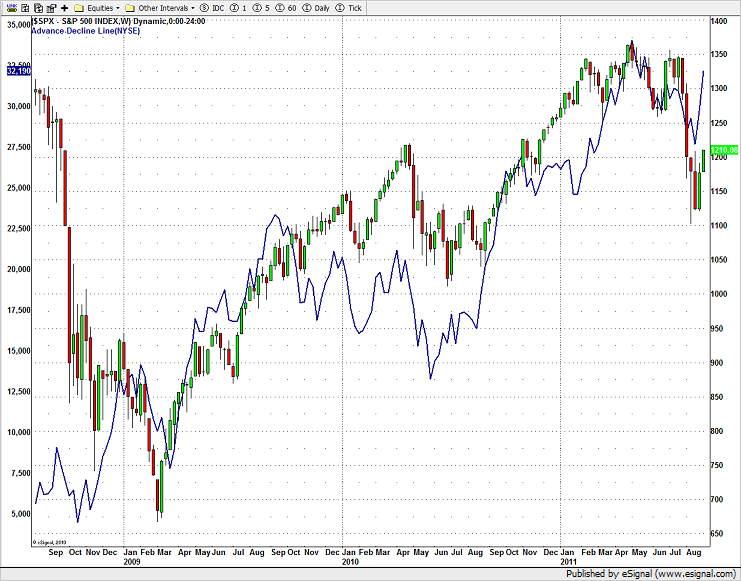 The BKX had a very positive day up 4.5% showing good relative strength vs. the broad market.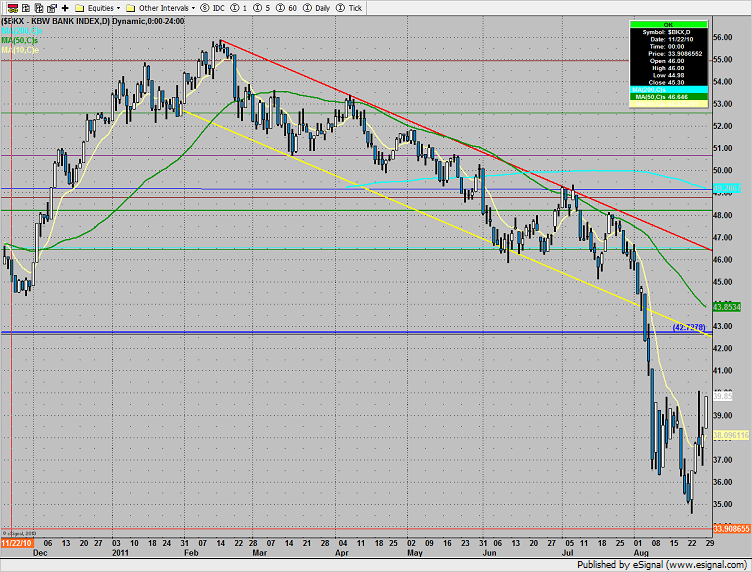 OSX was higher by 4% but still below the breakdown level of 245 and still contained within the August trading range.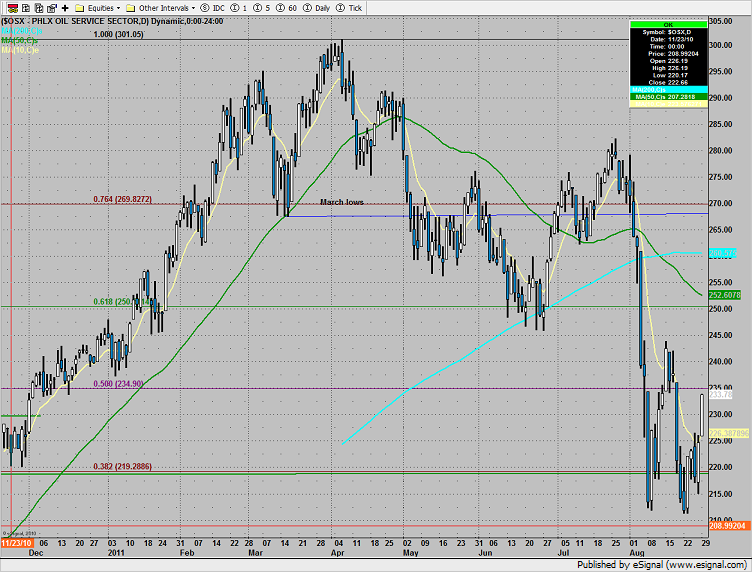 The SOX has broken decisively back into the trend channel. Use 370 for the next bull target.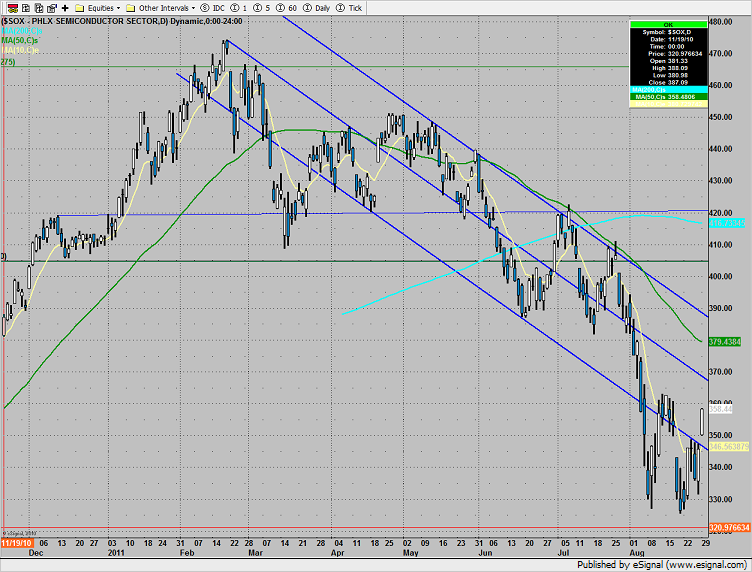 The BTK has broken above the upper boundary of the pennant. A follow through day will be needed to confirm the change in trend.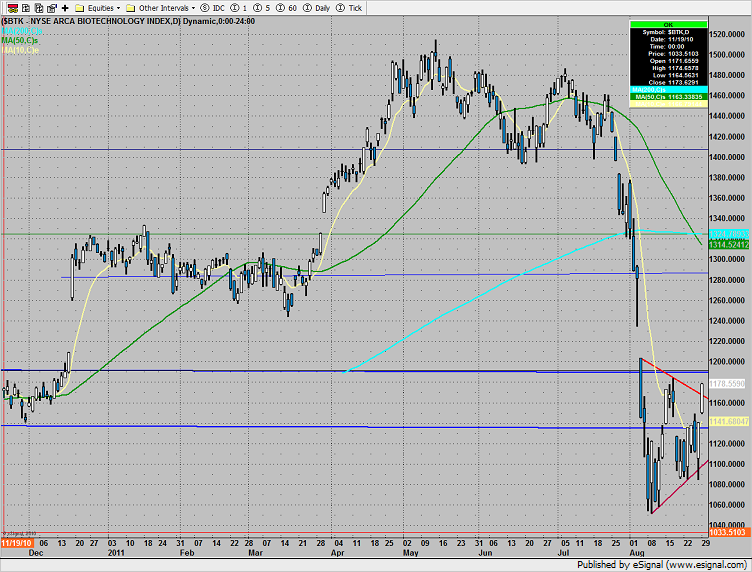 The XAU was he last laggard on the day. The gold stocks were a source of funds and the only major sector lower on the day.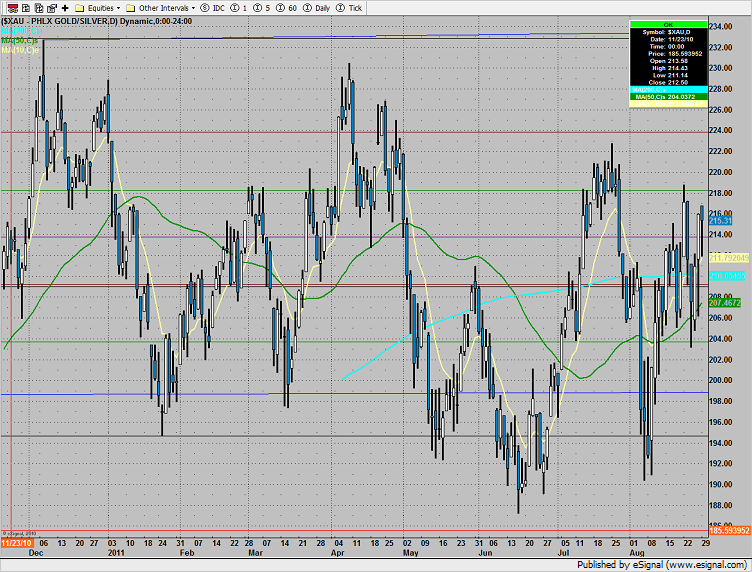 Gold was lower: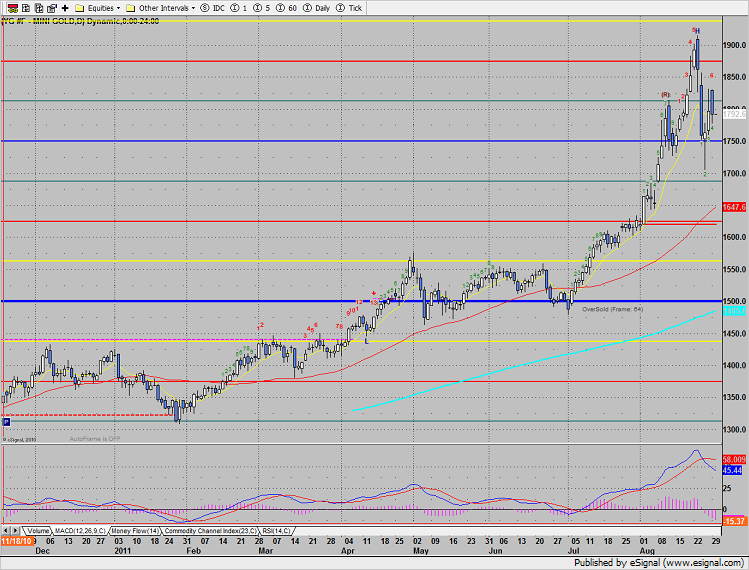 Oil moved to the upper boundary of the pennant.