The ES lost 4 on the day settling right around where they opened today. This could have been a classic measuring day where Friday's explosive buying need to take a breather. The key near-term level is Friday's high and also the midpoint from the same candle.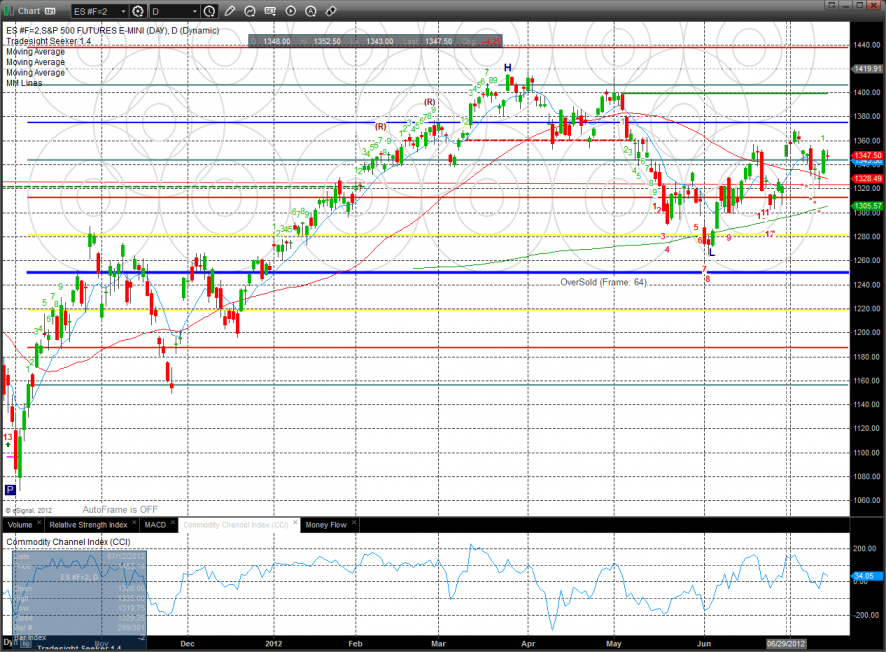 The NQ futures put in a measuring day, losing 6 handles on the day. The same technicals as the SP futures apply.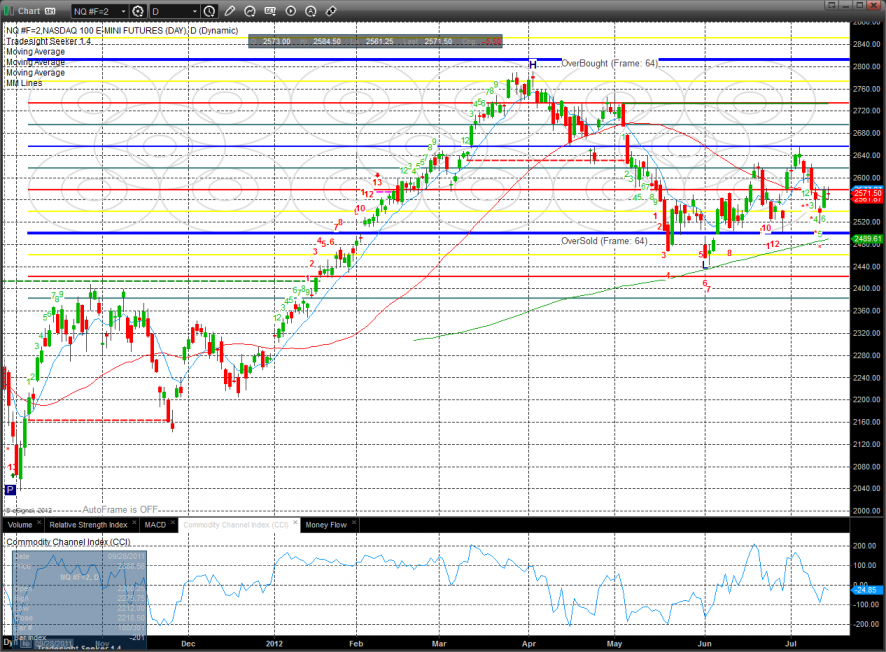 The 10-day Trin still has oversold energy loaded.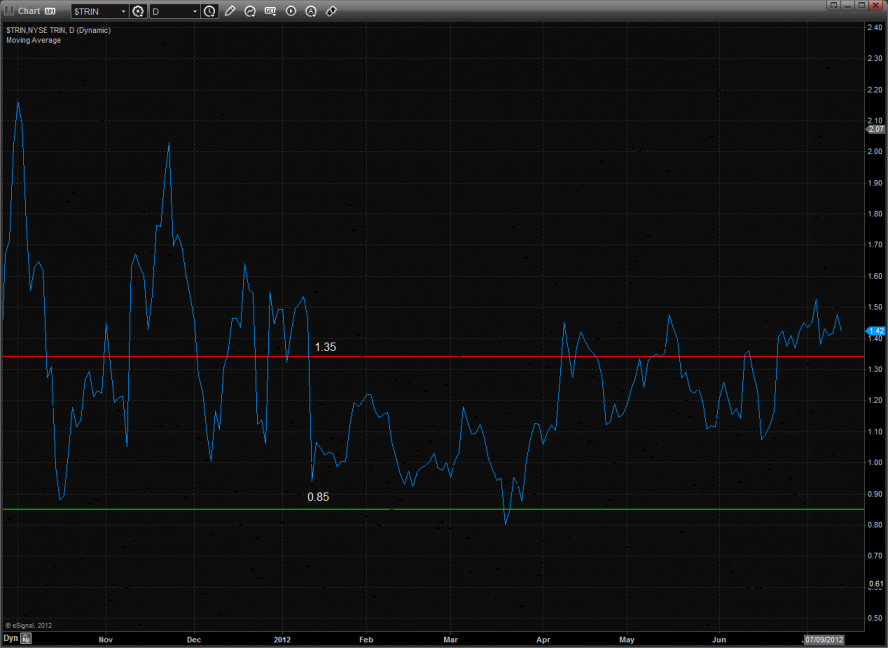 The BTK is still the top gun on the multi sector chart: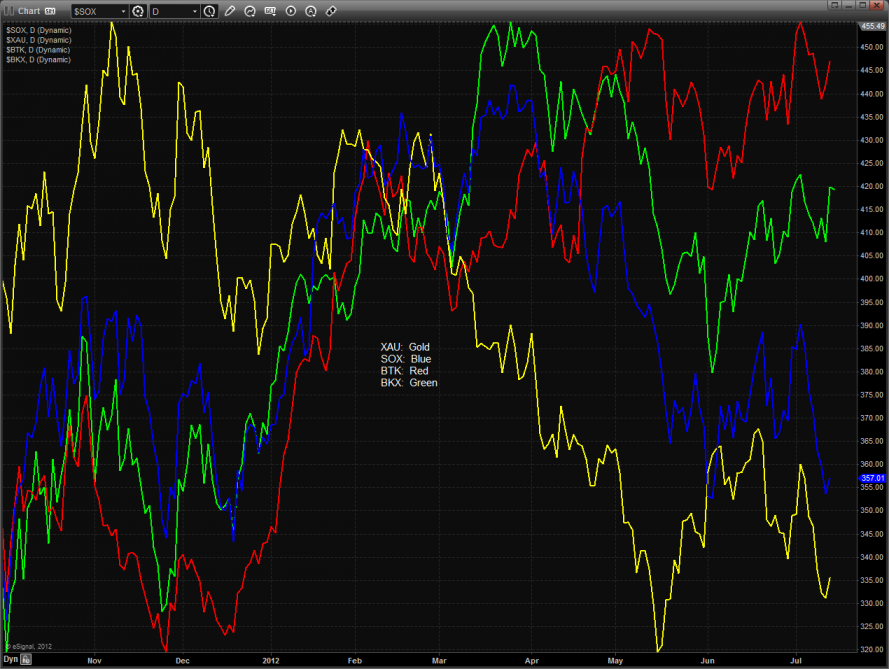 The SOX/NDX chart continues to make new lows which is overall bearish for both the NDX and SPX.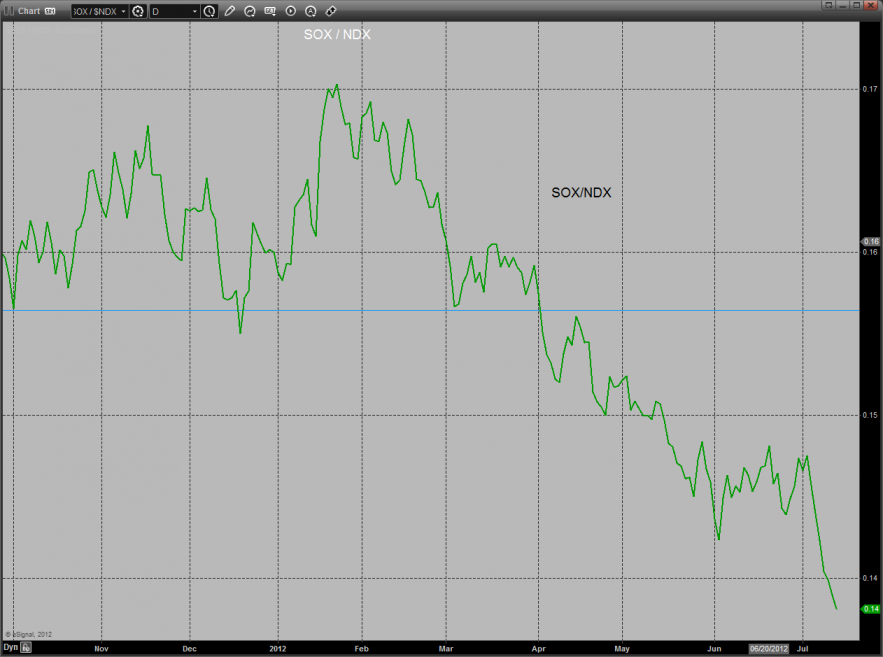 The BTK was the top gun on the day but is still a ways away from breaking out. Keep a close eye on the individual index members that are near 52 week highs.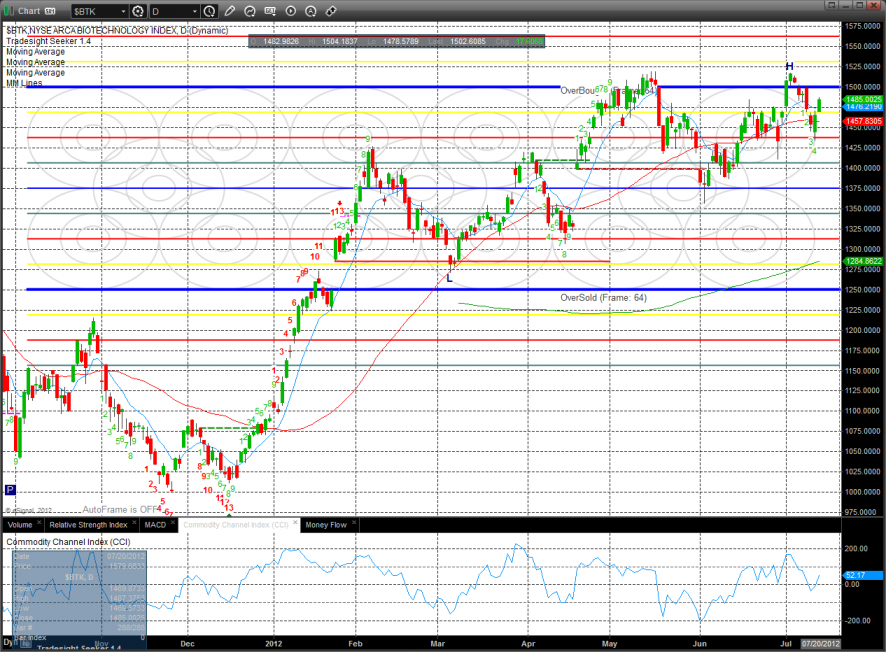 The OSX bullishly closed above the 50dma. This is the first close above this key benchmark since March. Note that there is an active Seeker buy signal in place.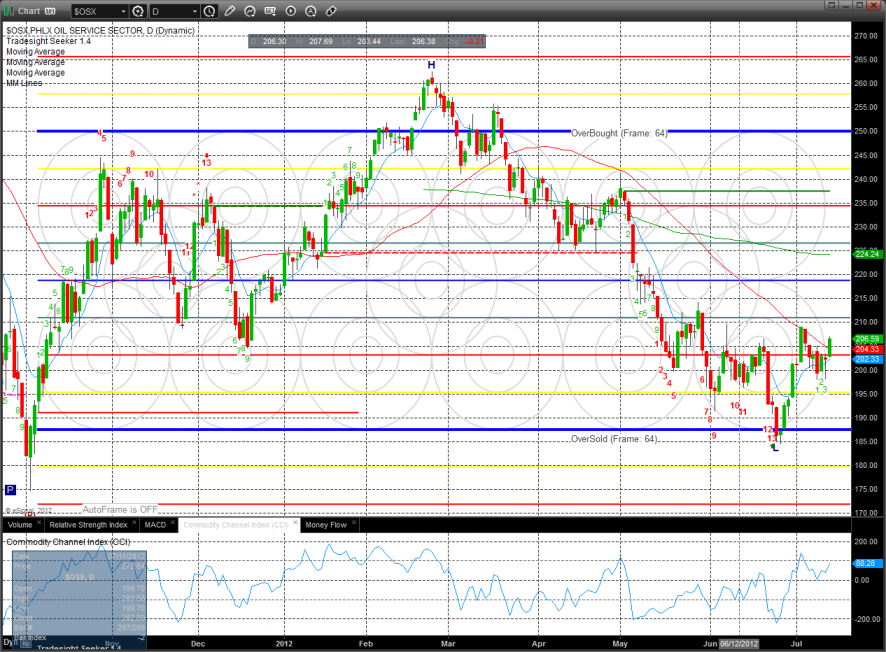 The BKX was flat on the day doing a very nice job of measuring off Friday's gains.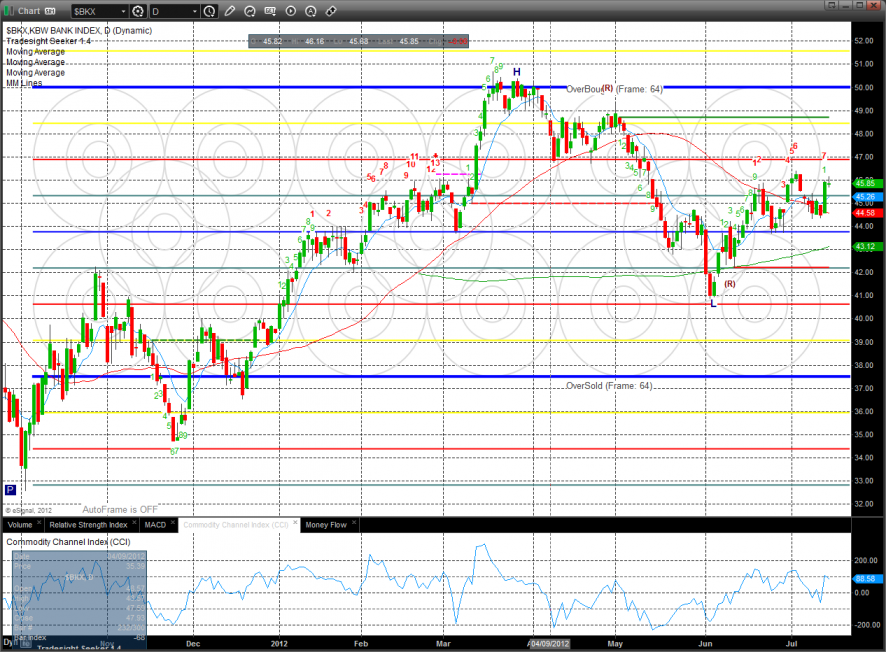 The SOX was the last laggard on the day. Keep a close eye on the Seeker count which has a buy signal on deck.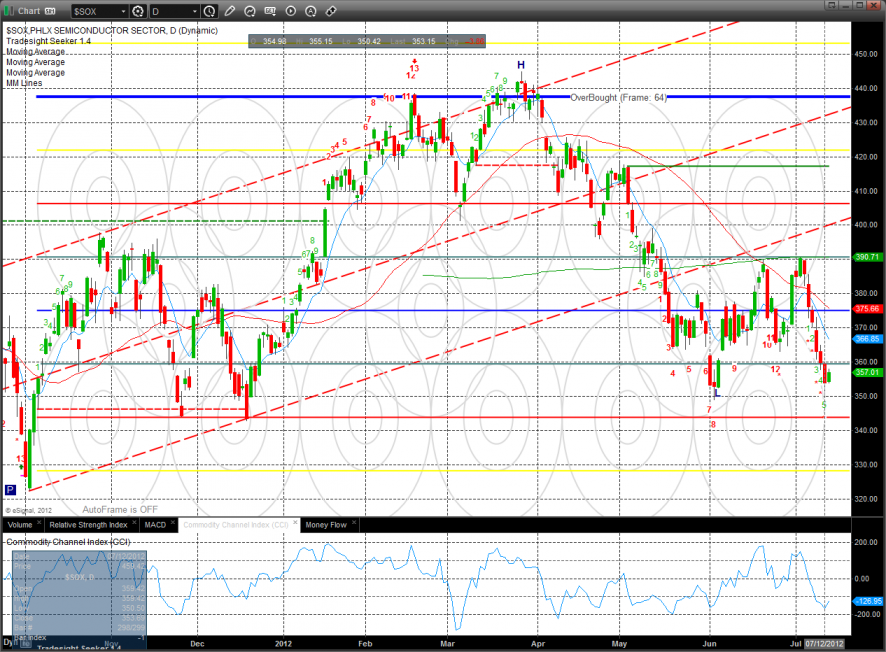 Oil: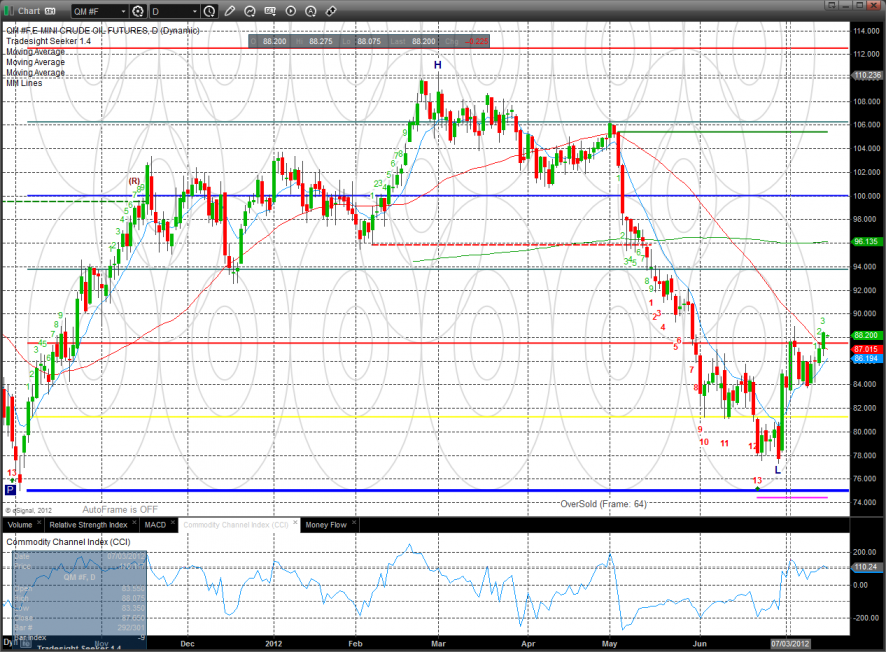 Gold: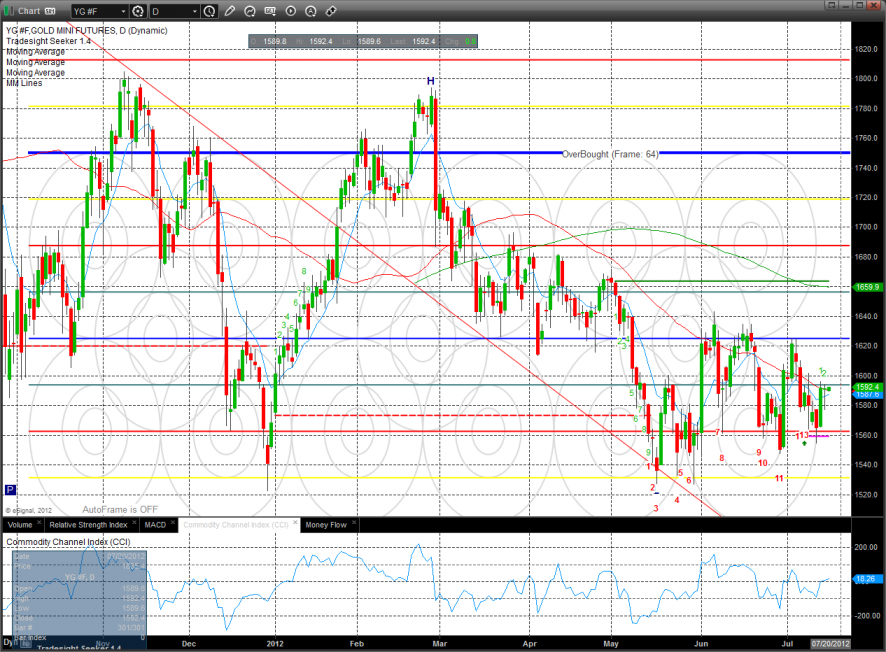 Silver: