The ES was higher by 9 on the day recording a Seeker 13 exhaustion buy using the most aggressive methodology. The Seeker conservative approach will defer an exhaustion buy signal until there is a close below or equal to the June low.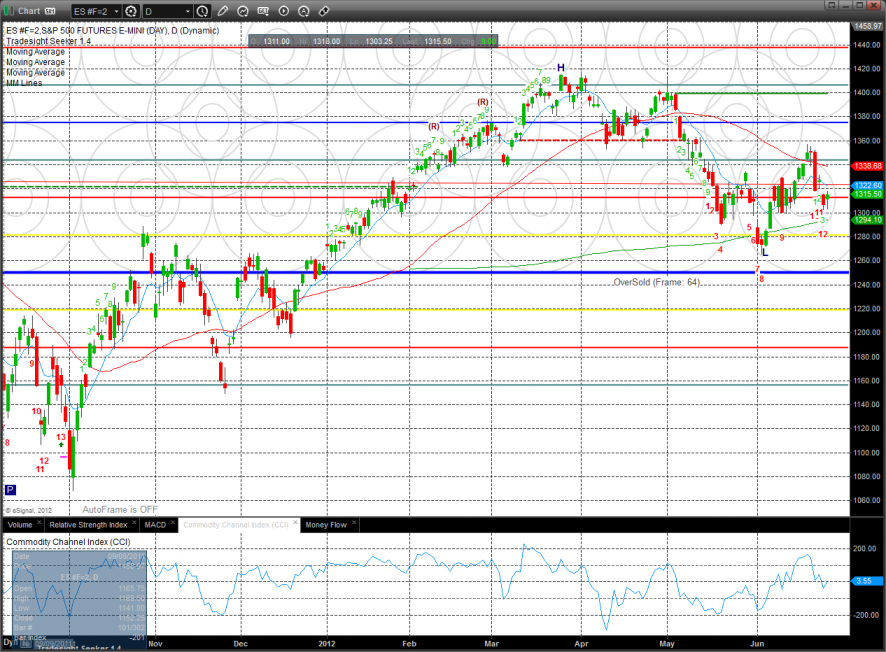 The NQ futures posted an inside day which means there were no new technical developments. An inside day always has some extra power loaded into it when it breaks the range so be ready.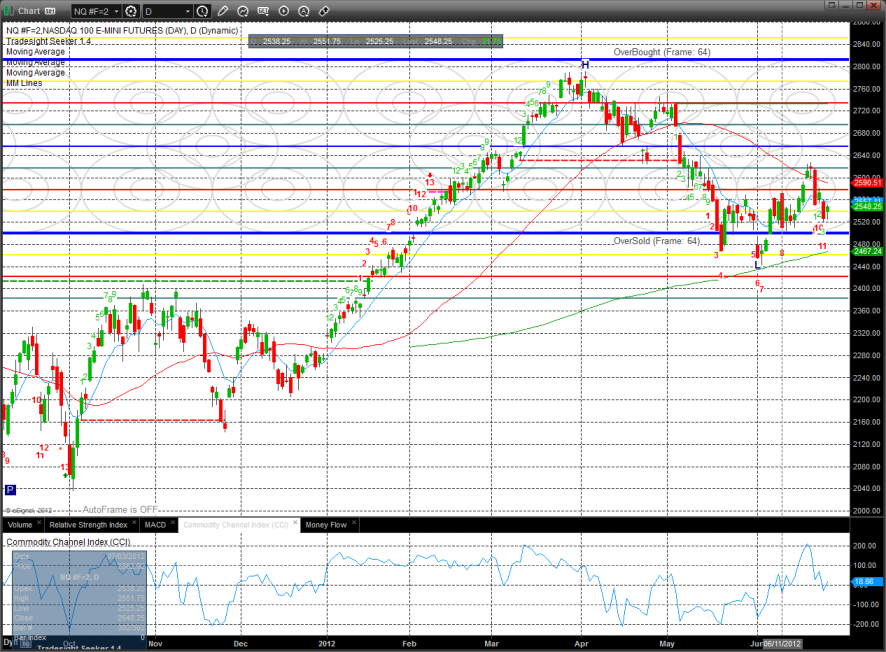 The put/call ratio has retreated back to neutral.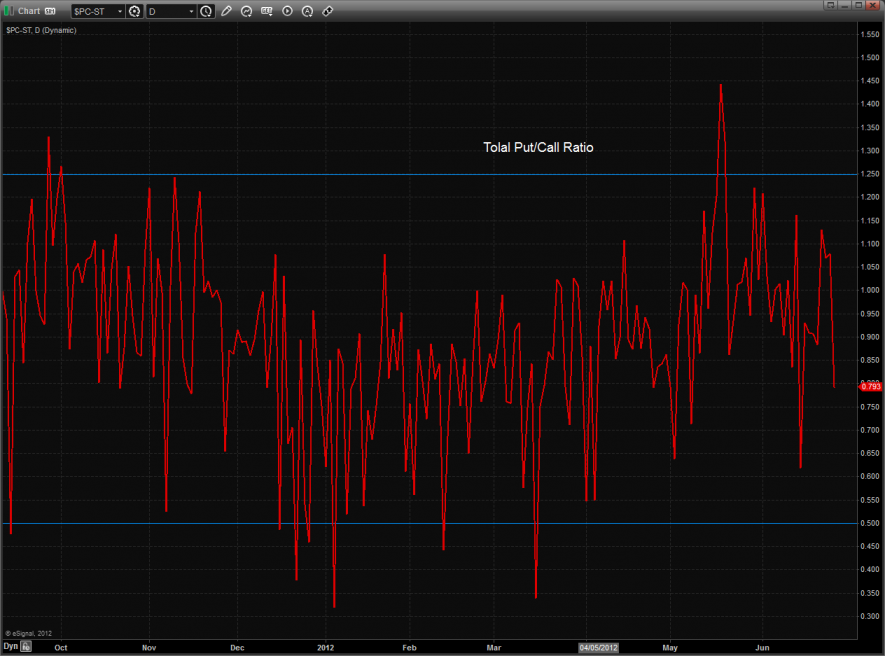 The 10-day Trin is back its normal trading band.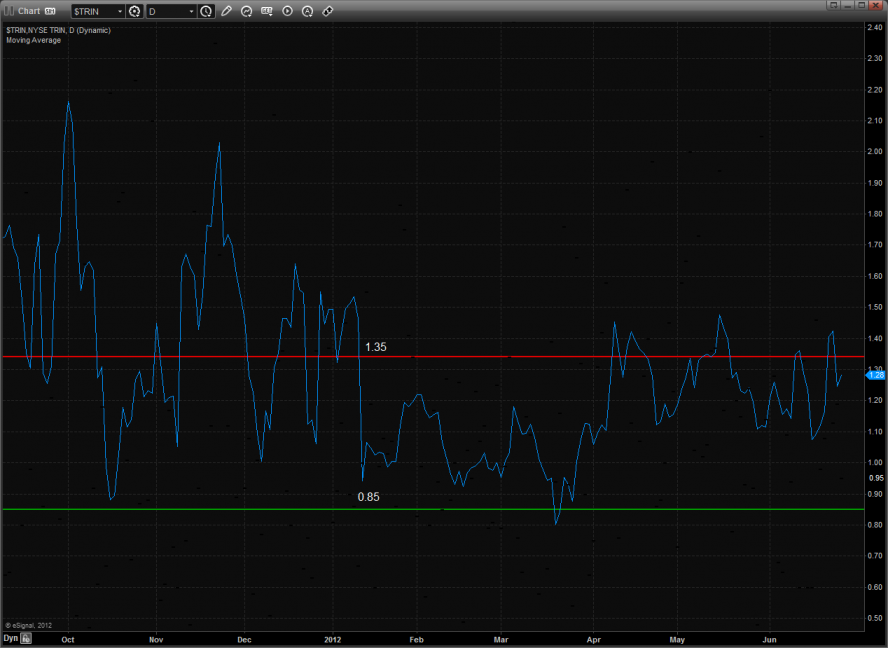 Multi sector daily chart: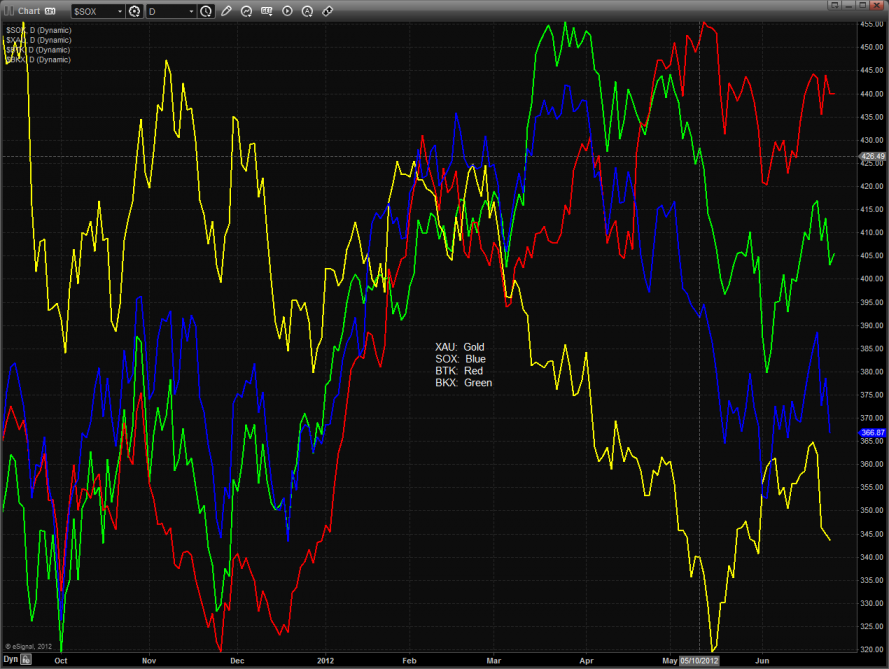 The BTK was the top gun on the day and remains boxed up.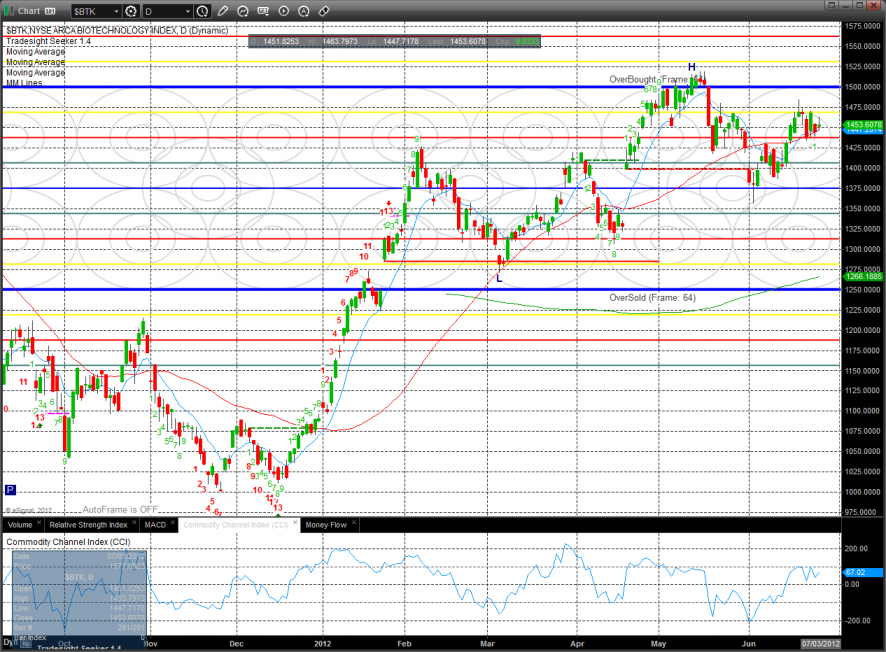 The BKX posted an inside day and is still holding above the 4/8 level.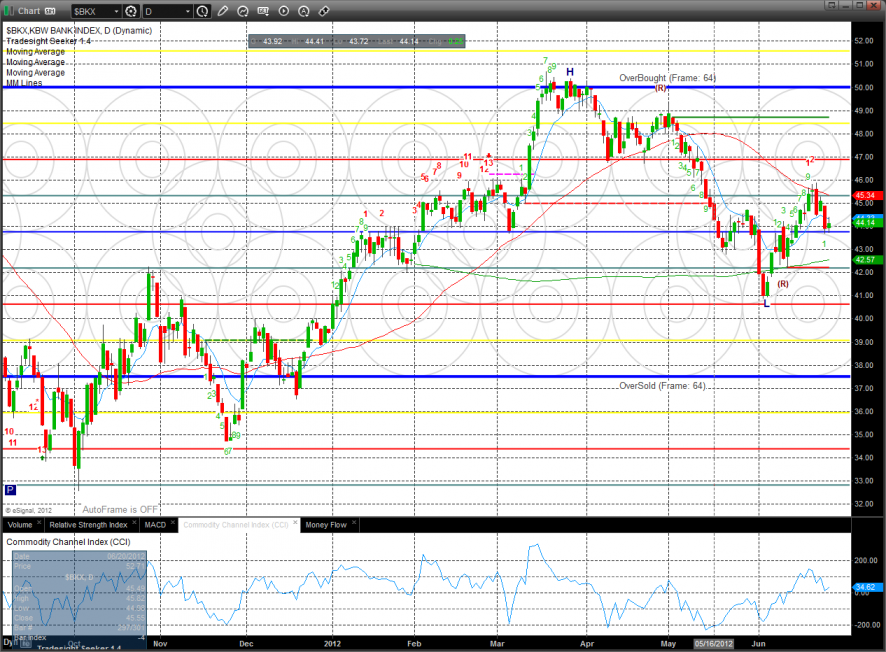 The OSX still has an active Seeker buy signal. Note that this is a possible double bottom.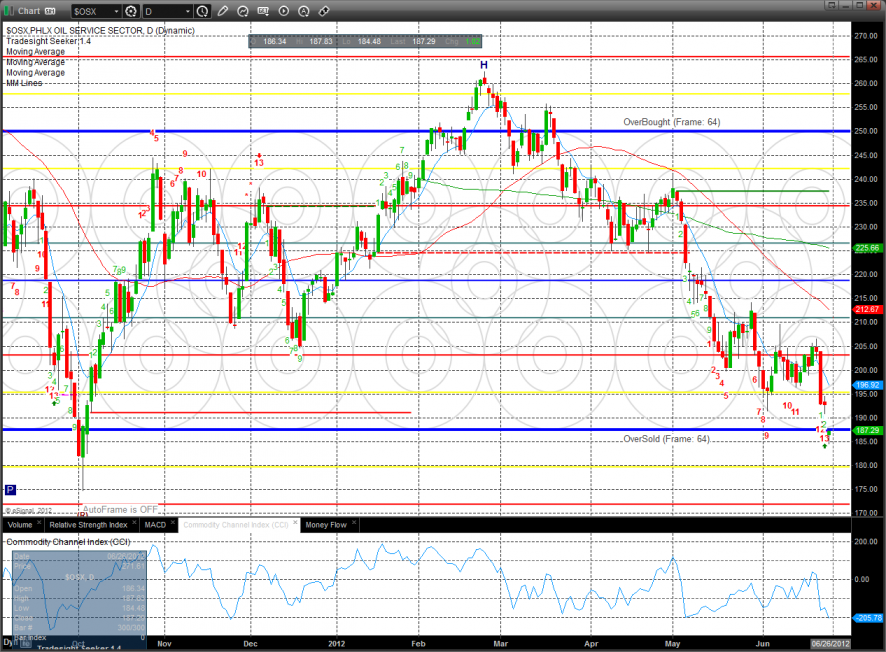 The SOX was flat on the day.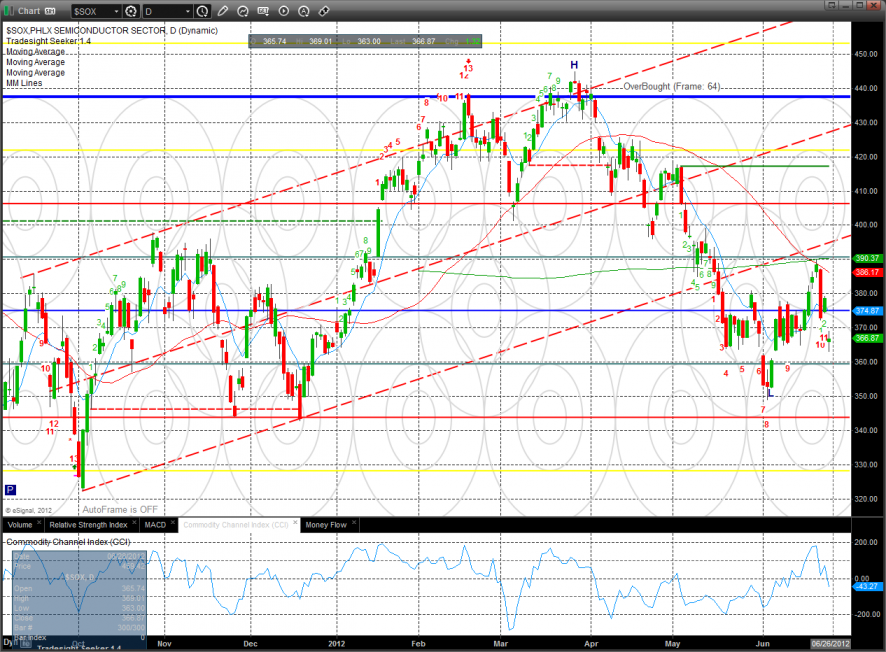 The XAU was the loser on the day. Price remains above the 0/8 Murrey math level so this could turn into an important retest.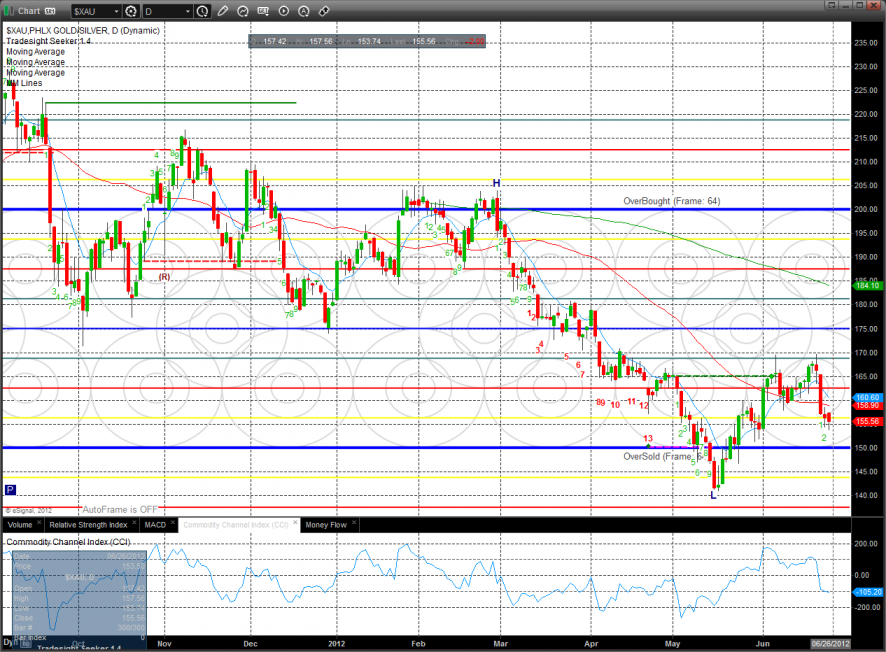 Oil: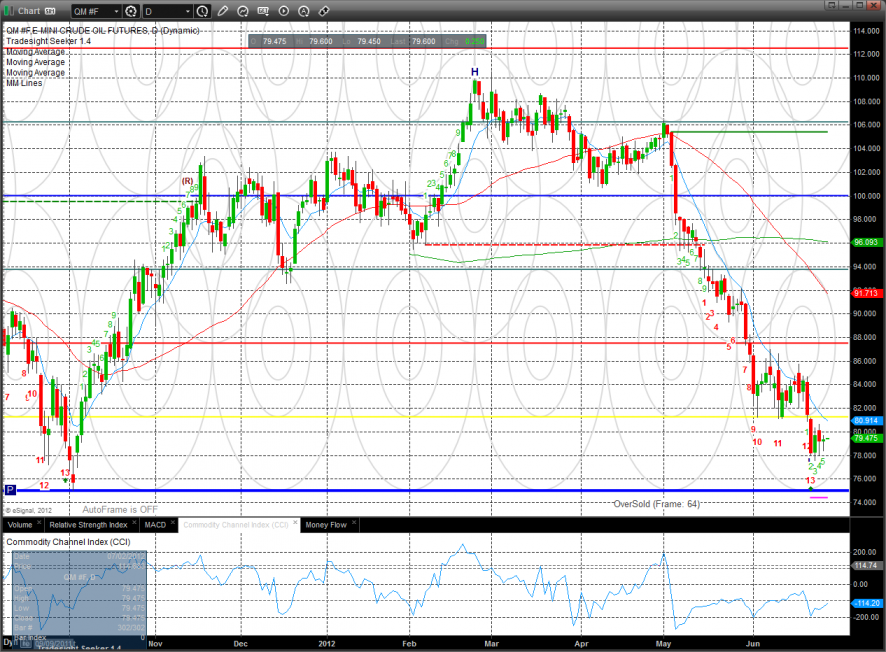 Gold: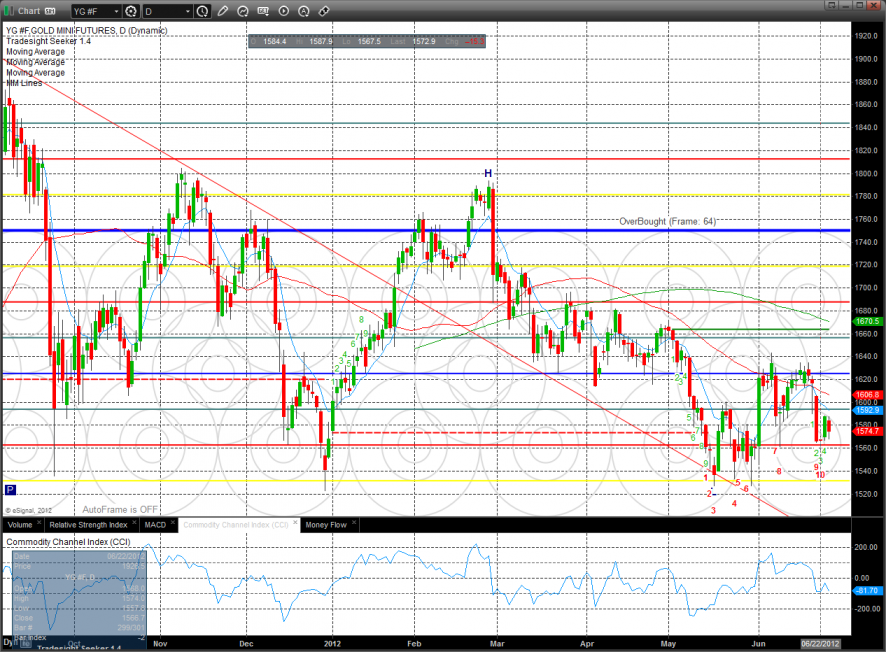 Silver: