The SP gapped down and closed at a new low on the move, losing 24 on the day. Price came close to key support at the 200dma. There is still a chance for a positive change trend for the bulls but they still need to reclaim the 10ema.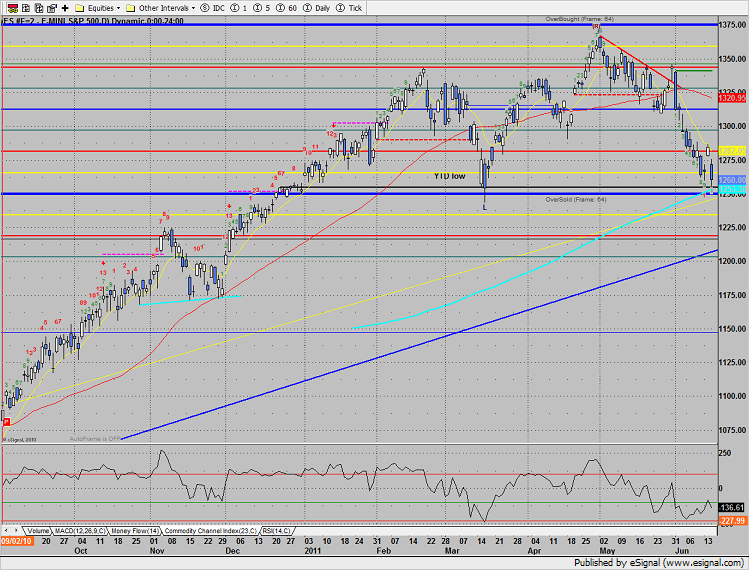 Naz lost 42 on the day and for the first time on the move settled below the 200dma. On the positive side of the technical ledger, price remains above the March lows and has completed a Seeker buy setup.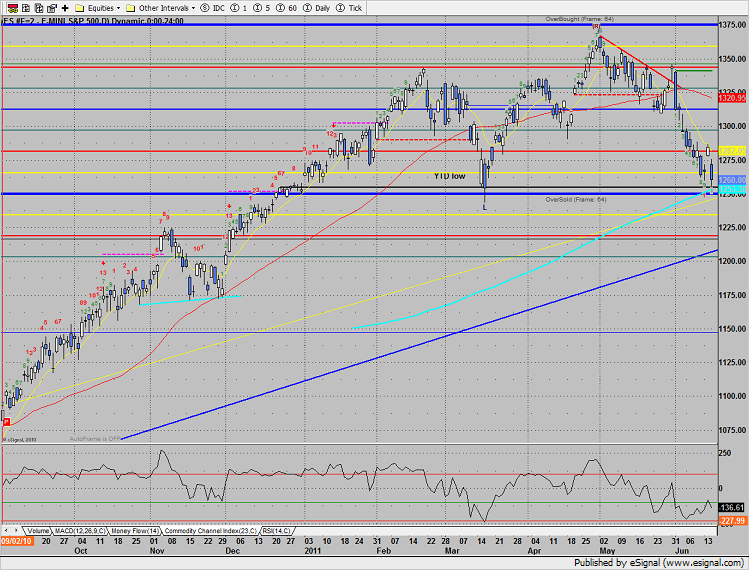 Multi sector daily chart: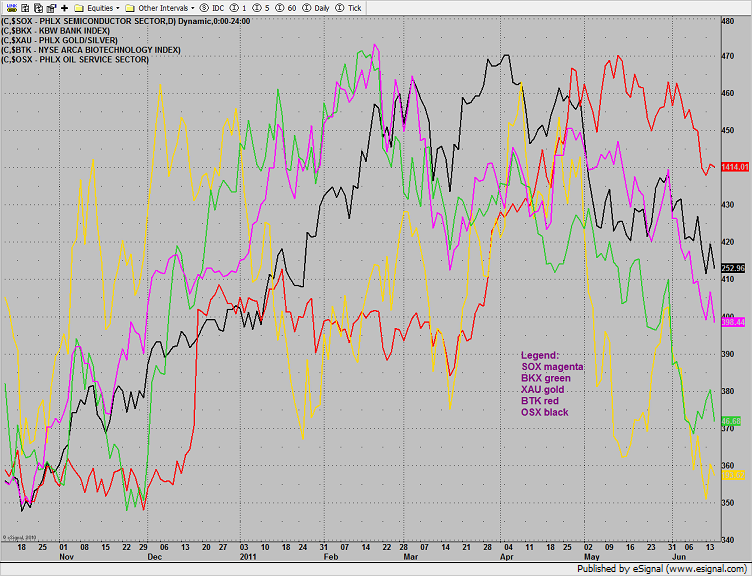 The P/C ratio remains elevated, closing at 1.15: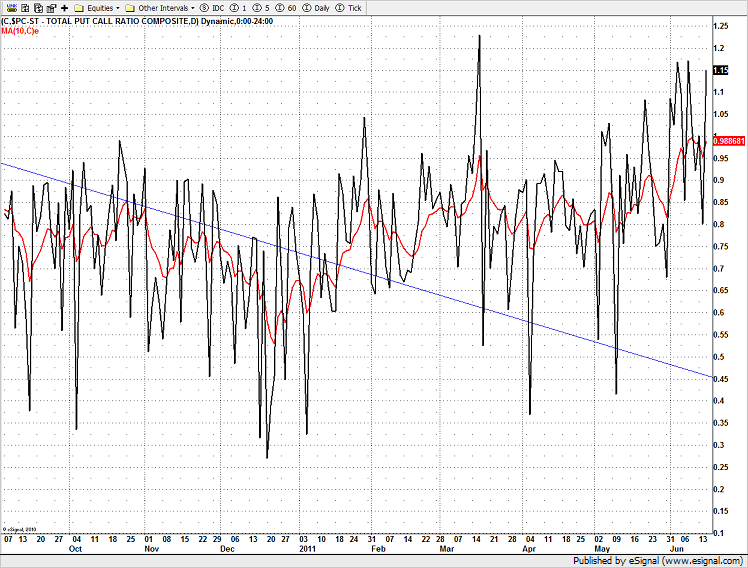 The Dow/Gold ratio made a new low on the move which is a function of investors currently favoring a hard asset over stocks.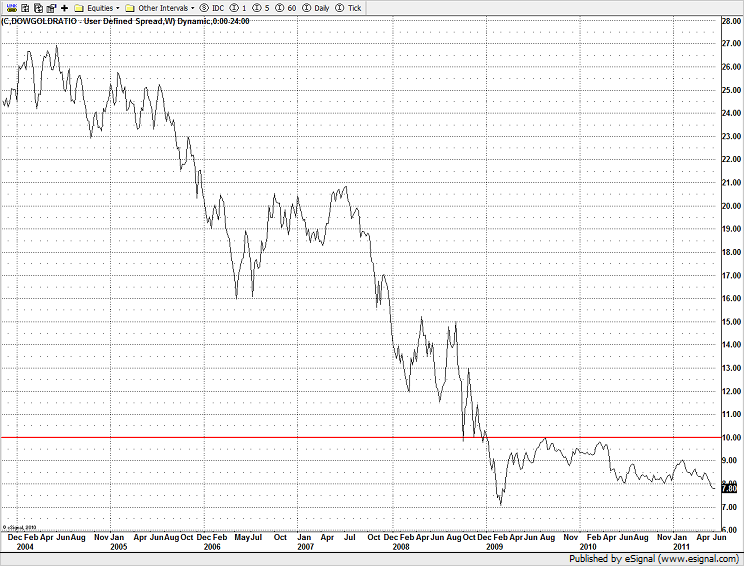 The BTK was the least bad sector on the day. The pattern is 8 days down but will not qualify for a CIT or bounce unless the close of candle 9 is below both 6 and 7.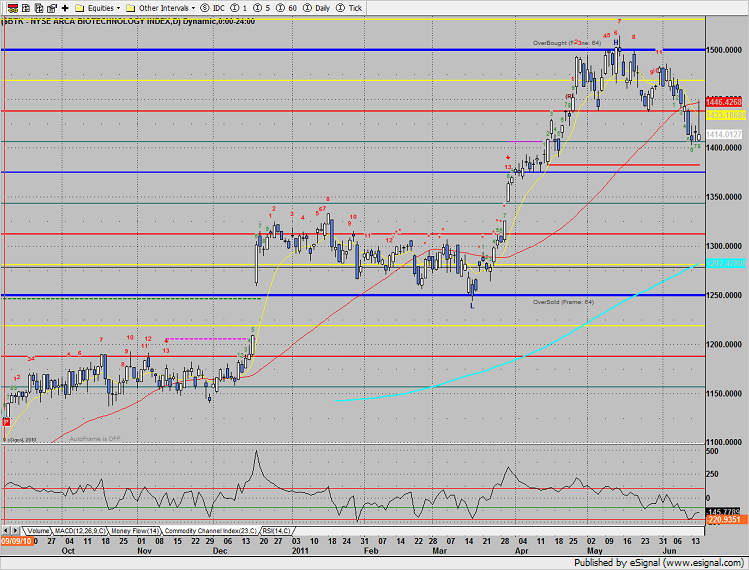 The XAU was very strong in light of the strength of the $US today. A divergence may be developing. Price is being supported by the completed Seeker 9 bar setup.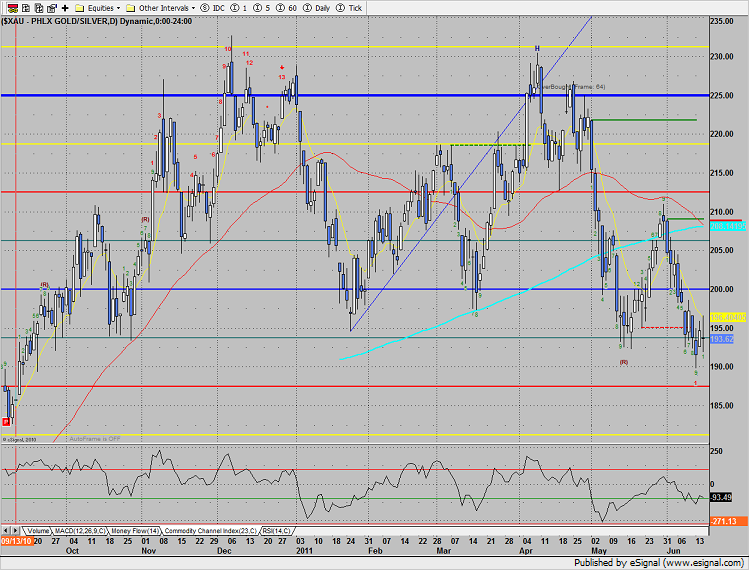 The BKX is still a few candles short of a 13 buy countdown.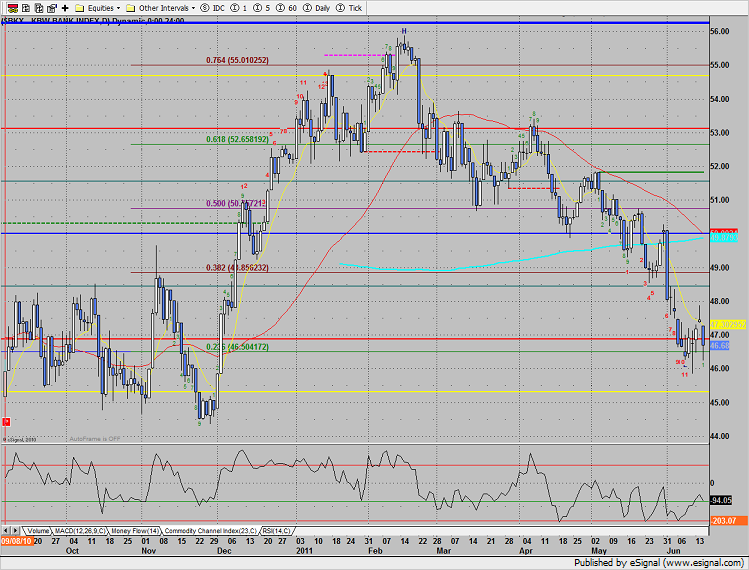 The OSX traded in line with the broad market and is still above the 0/8 Gann level and the 200dma.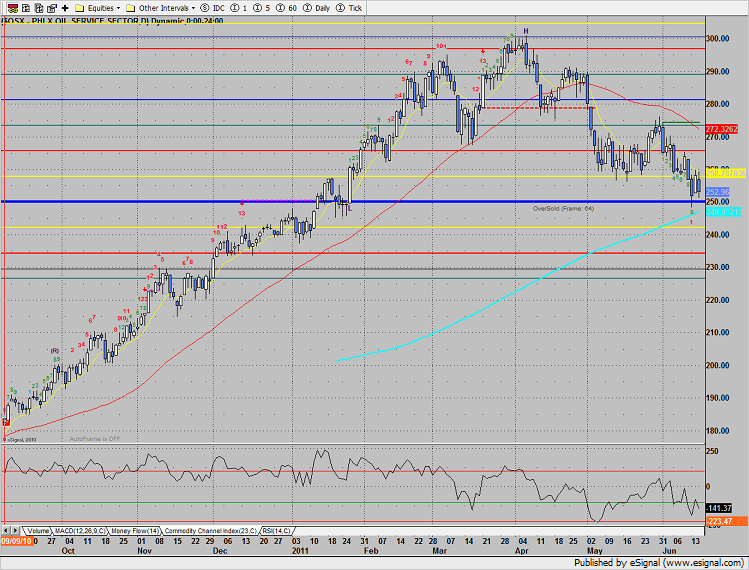 The SOX made a new low close on the move but not a new intraday low. This could be an important development since the market leading index did not make a new low on the move.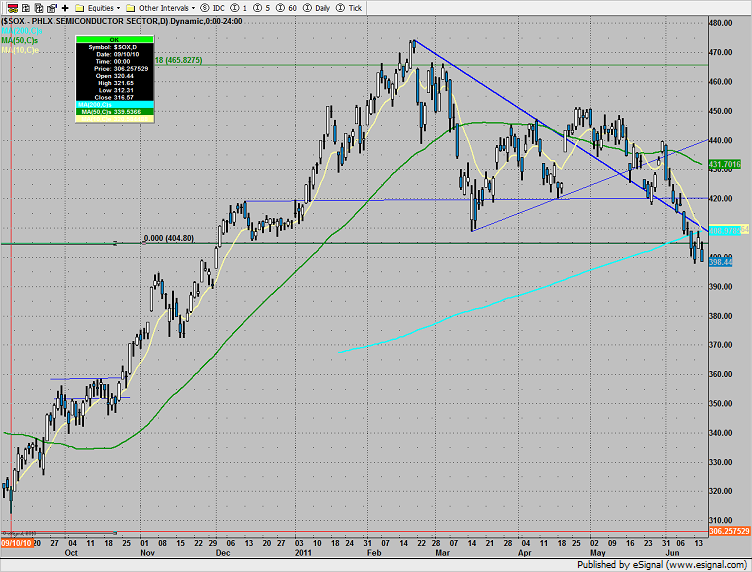 Oil made a new low on the move. The bias is down with a confluence of major support just below where the 2010 high, 50% fib and 200dma converge.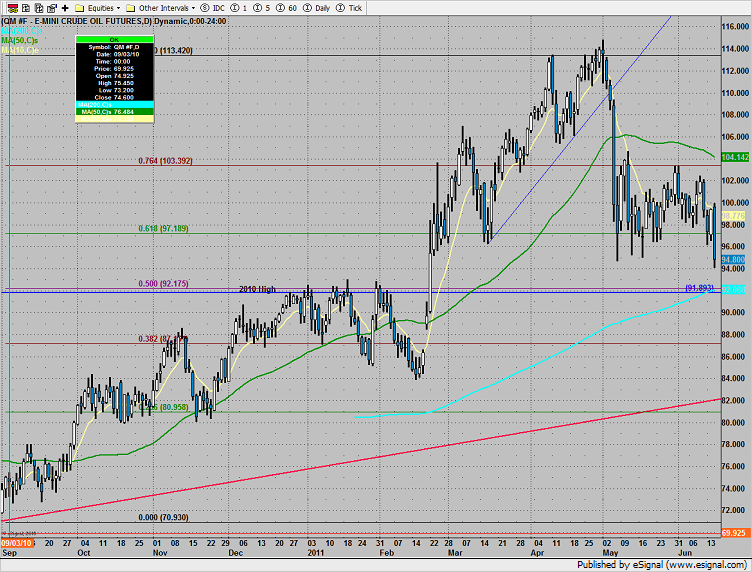 Gold was higher on the day, as a sage harbor, even in the face of acute strength in the $US.