The ES lost 7 handles on the day after trading at some key price. On the chart you will see the prior low close at 1357 and the prior intraday low at 1352. Both prices traded but the ES managed to close above both of those levels. Once those levels are penetrated the potential lower high on the chart will be confirmed. Until this confirmation occurs the short term trend is frustratingly lateral. Note that Tuesday's candle was a camouflage buy signal.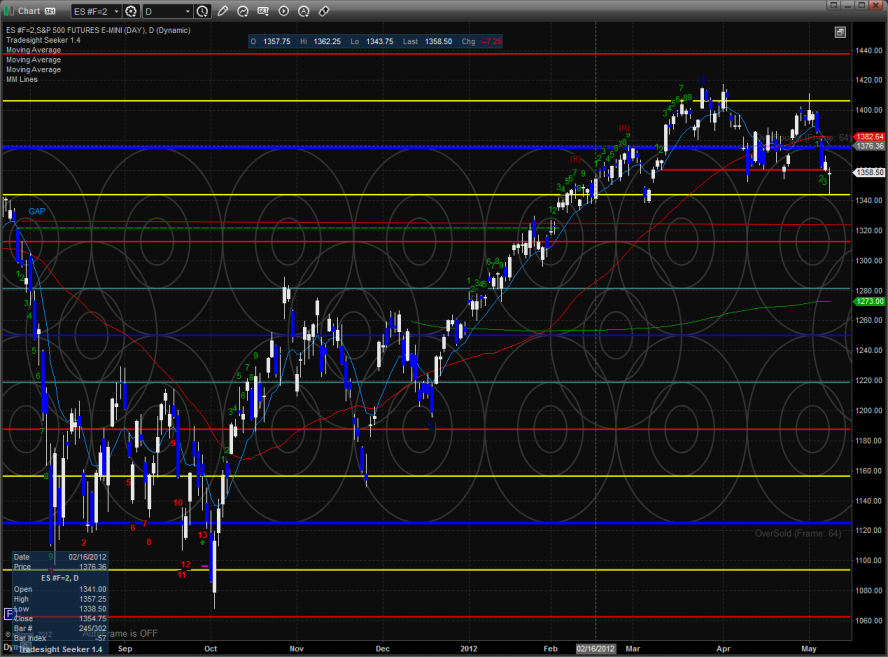 The NQ futures lost 14 on the day and also recorded a camouflage buy signal.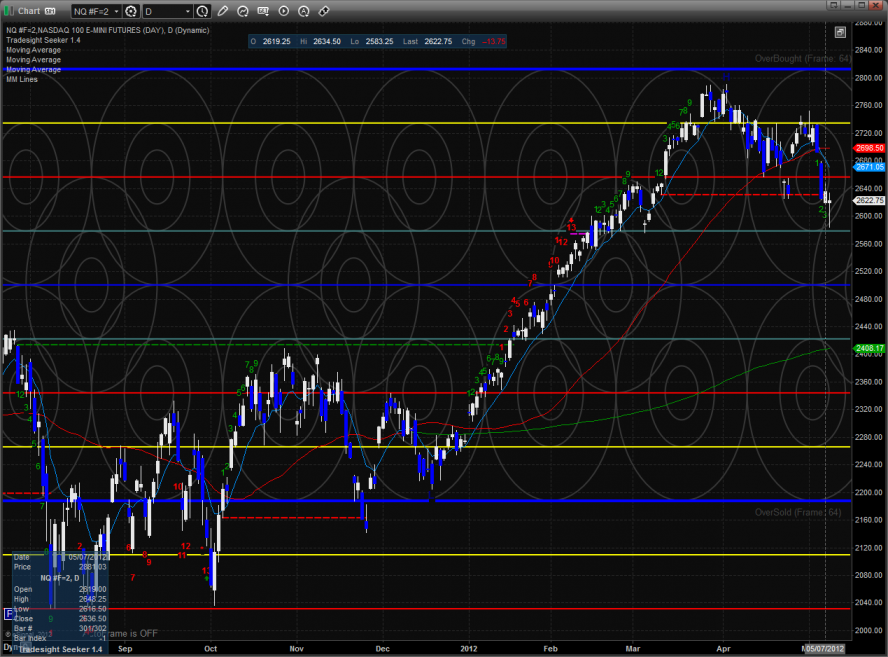 The 10-day Trin is close to but just below the oversold threshold.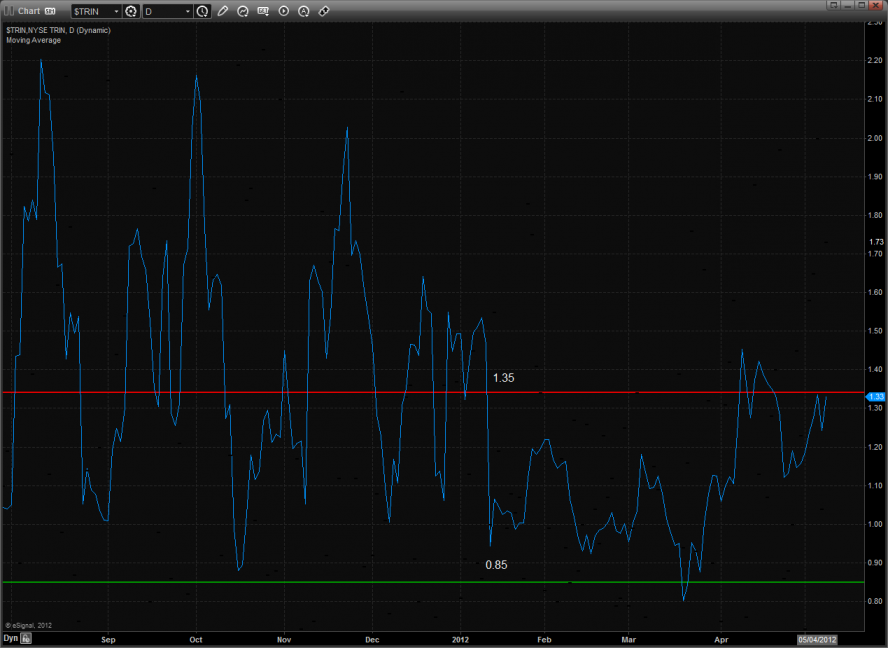 The total put/call ratio remains neutral.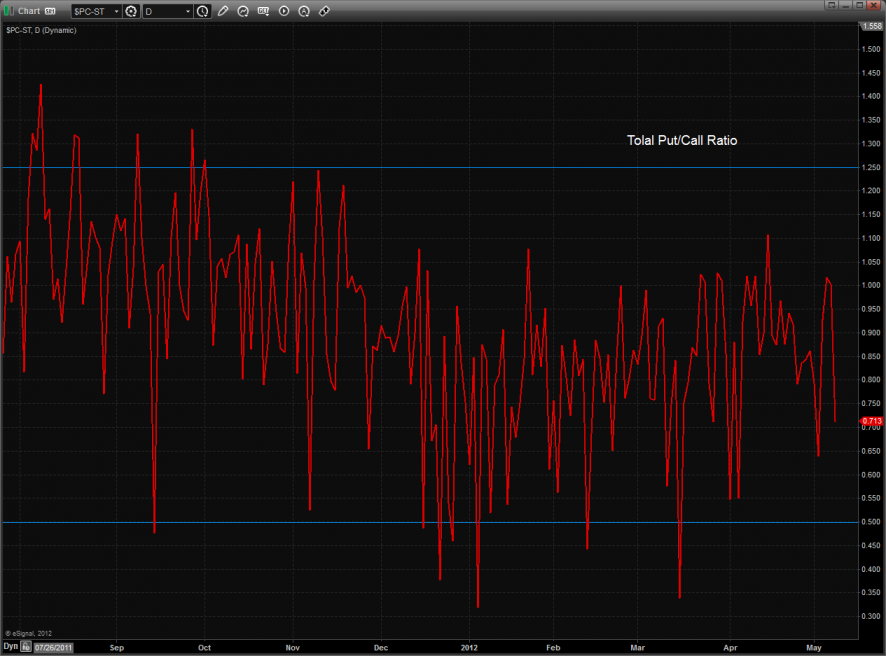 The multi sector daily chart shows the XAU continues to bleed.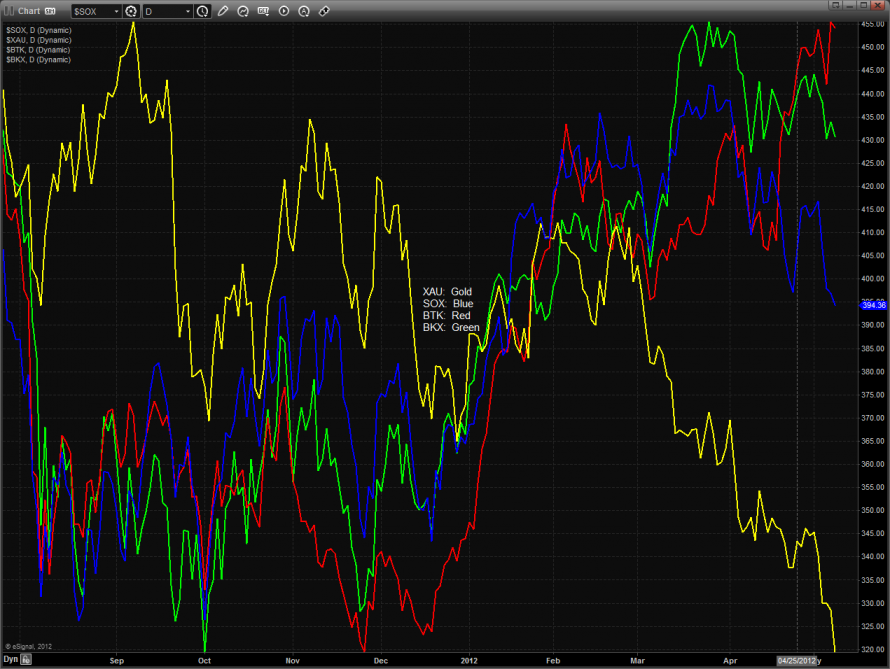 The SOX/NDX cross matched its low close but did not break futher.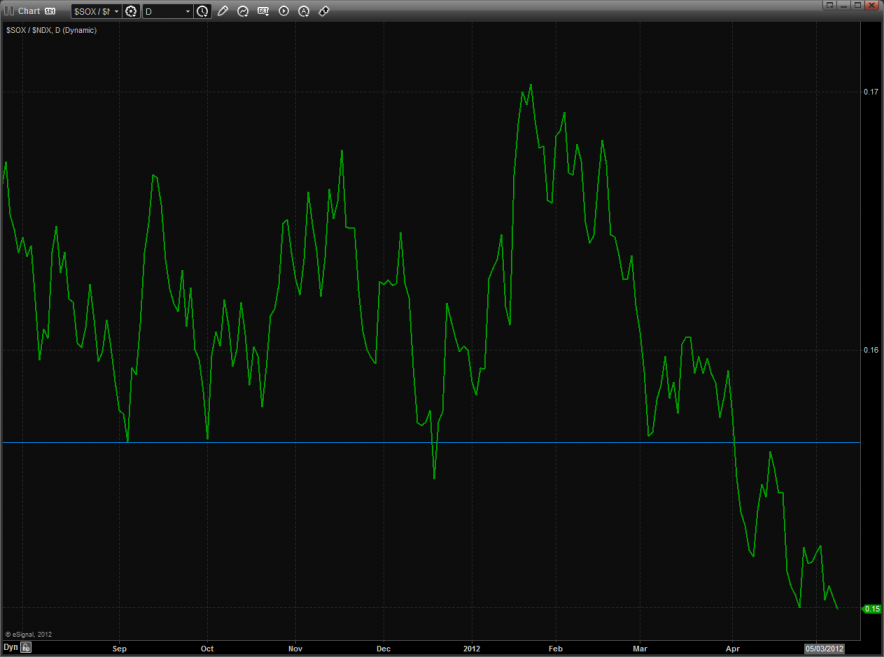 The decline in gold pushed the Dow/gold ratio to a new high in favor of stocks over gold.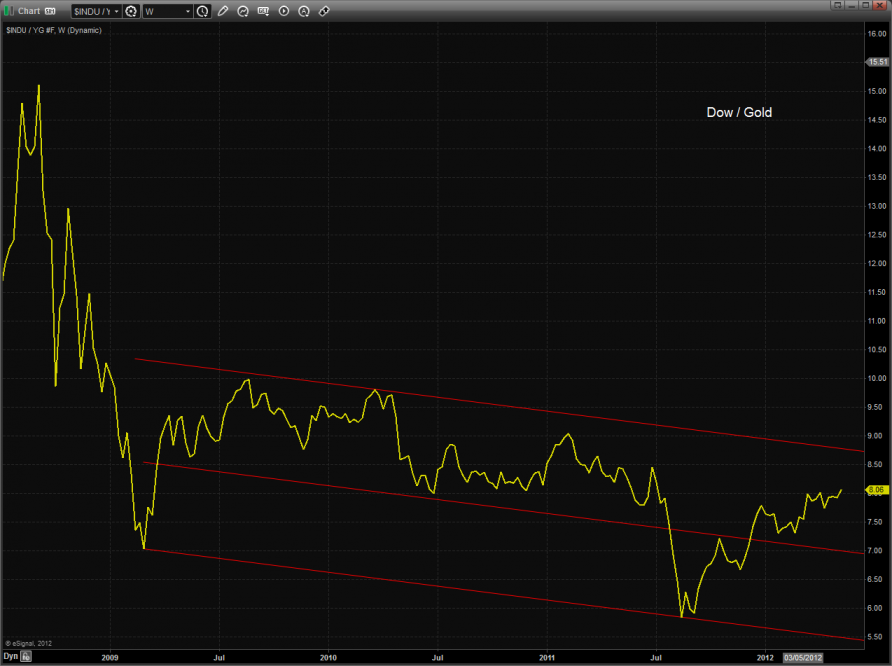 The BTK was again the top gun on the day but did not record a new high on the move.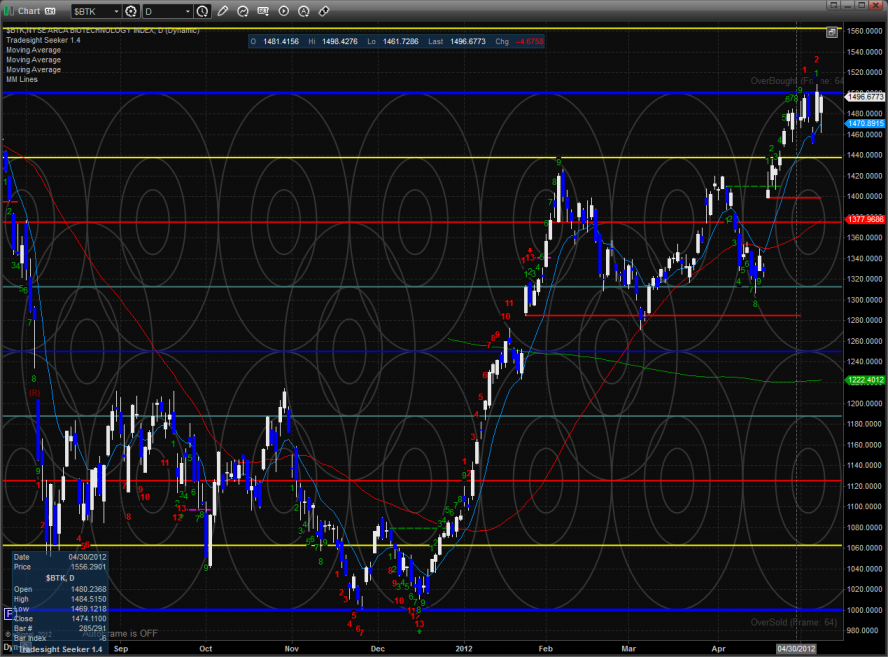 The OSX has posted two days in a row that have put some very interesting bottoming tails on the candles.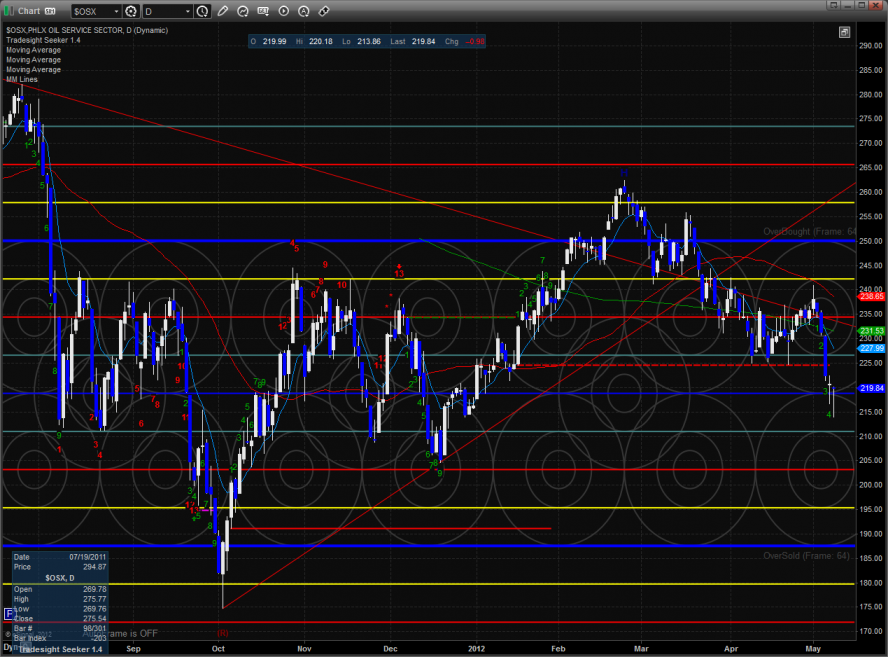 The BKX remains boxed up and is using the same key level for support. Don't forget the bullish triangle that is being traced out.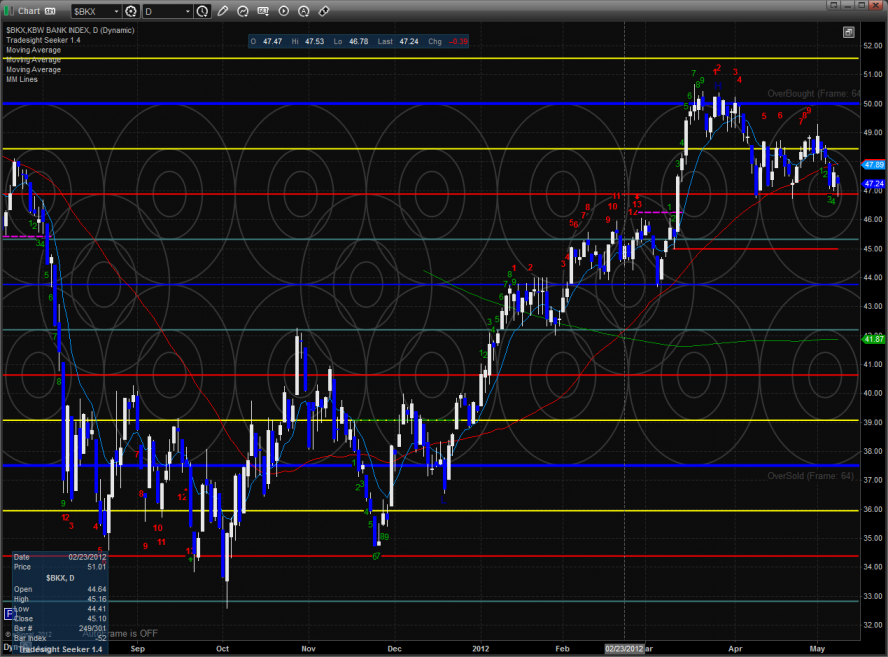 The XAU was the last laggard on the day. The Seeker buy signal is hanging on by a thread. Price has penetrated the risk level but not yet broken it.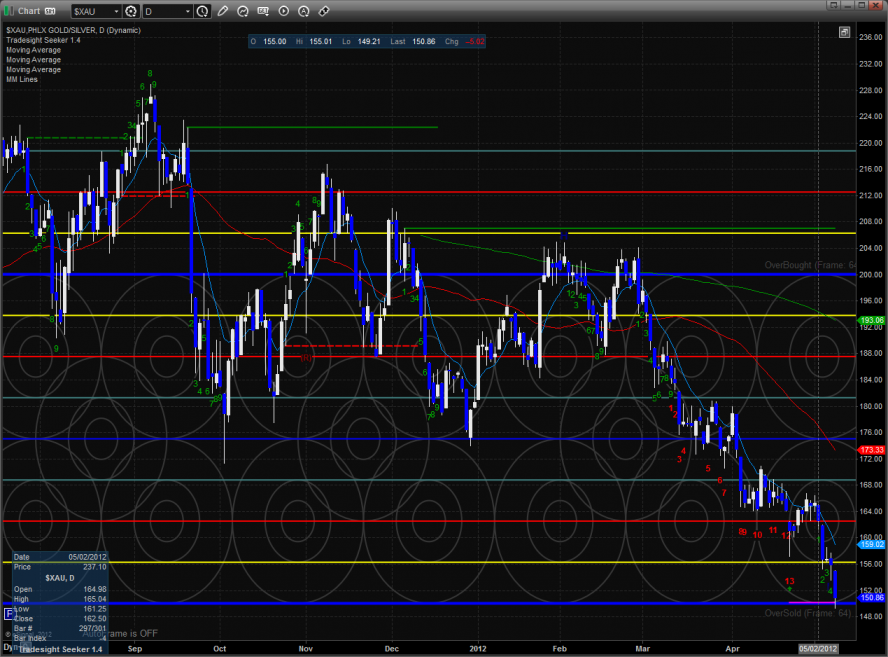 Oil: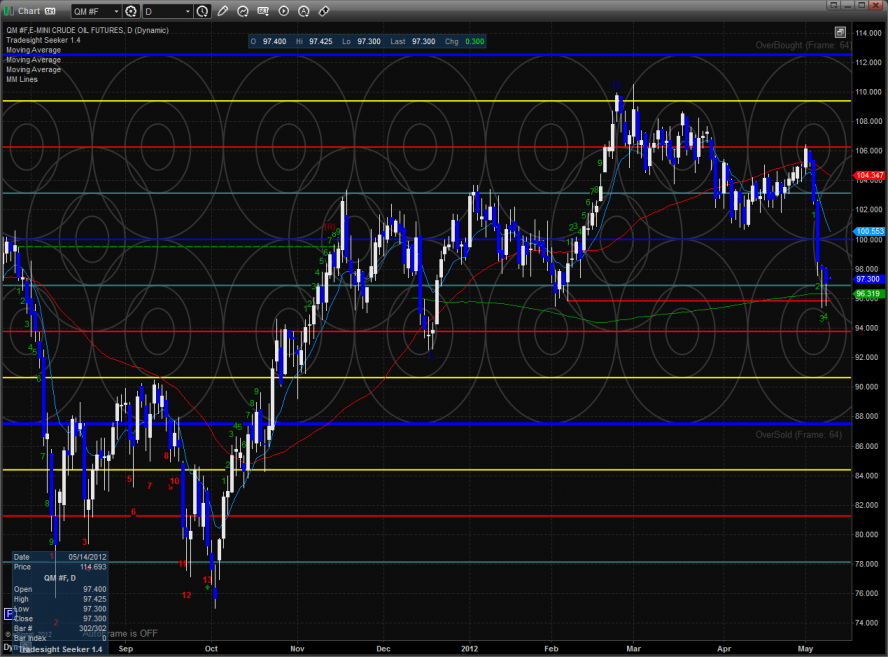 Gold: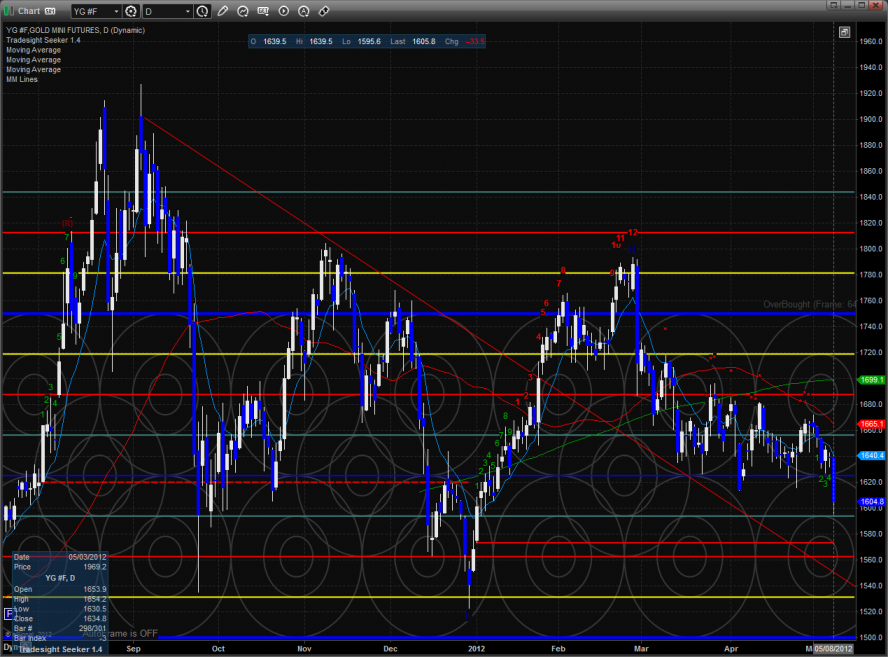 Silver: