The SP broke to new high ground on the day adding 10 handles to the move. Price settled above the prior high which now puts the 8/8 level in play up to 1375. The bar count remains favorable at only 9 days up in the exhaustion countdown.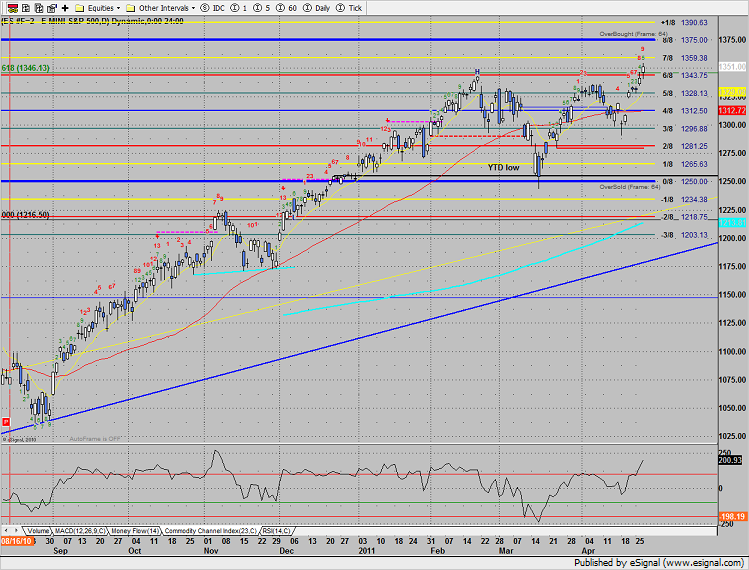 Naz added 24 on the day settling at a very important level. The close was right at the confluence of the 100% fib extension, the Seeker risk level (magenta) and the +1/8 Gann level. This is a rare instance where the Gann, Fibonacci and DeMark practitioners all have a meaningful level to trade.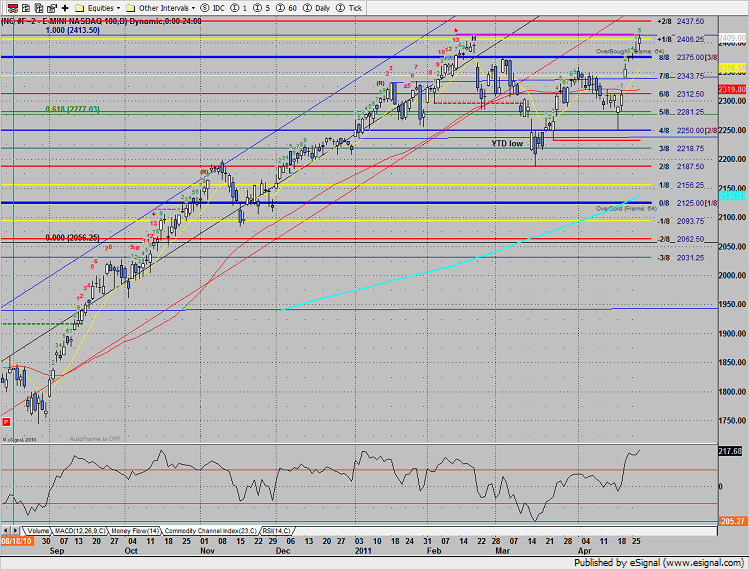 The late cycle BTK index has assumed leadership of the multi sector daily chart: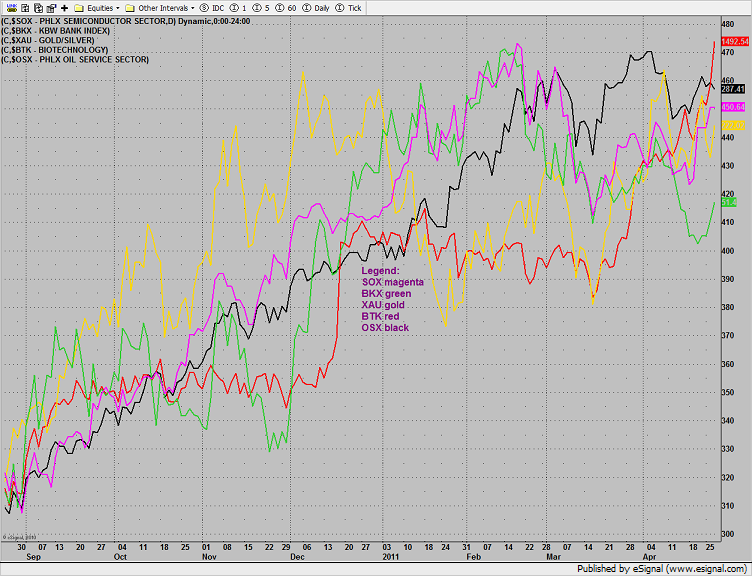 The put/call ratio has yet to register a climatic reading on this move: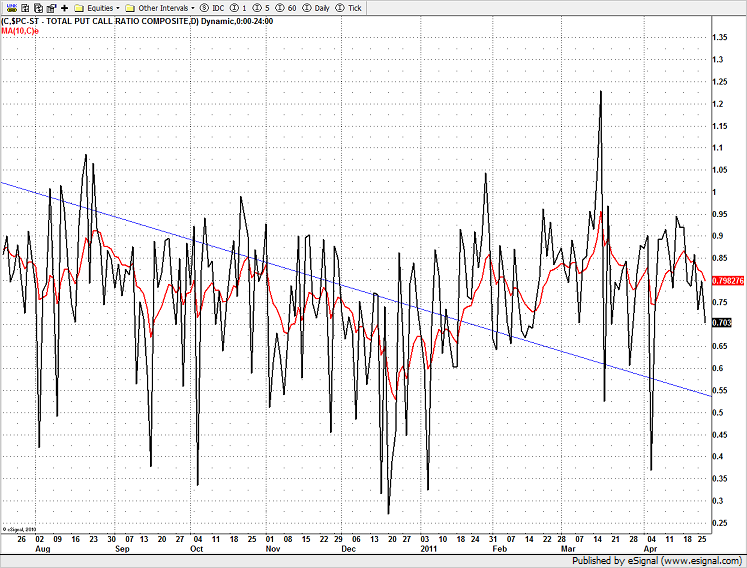 The 10-day Trin still has plenty of gas in the tank before recording an over bought reading <0.85.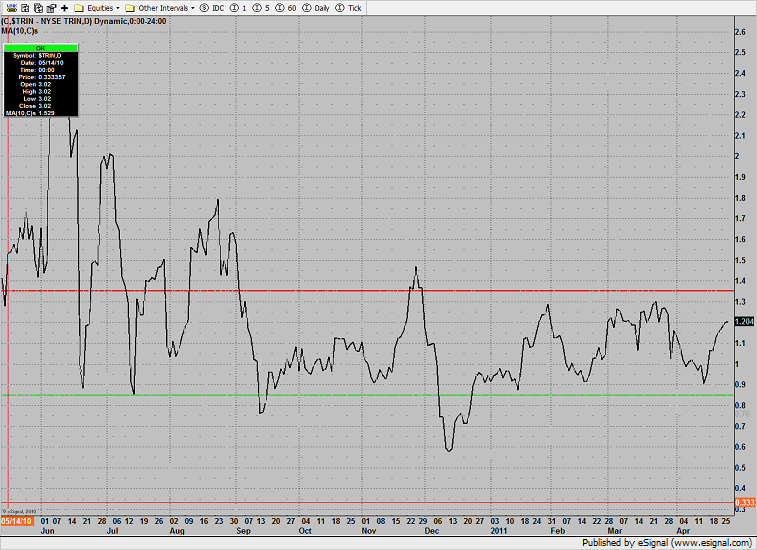 The BTK exploded higher getting very close to the 8/8 target area at 1500.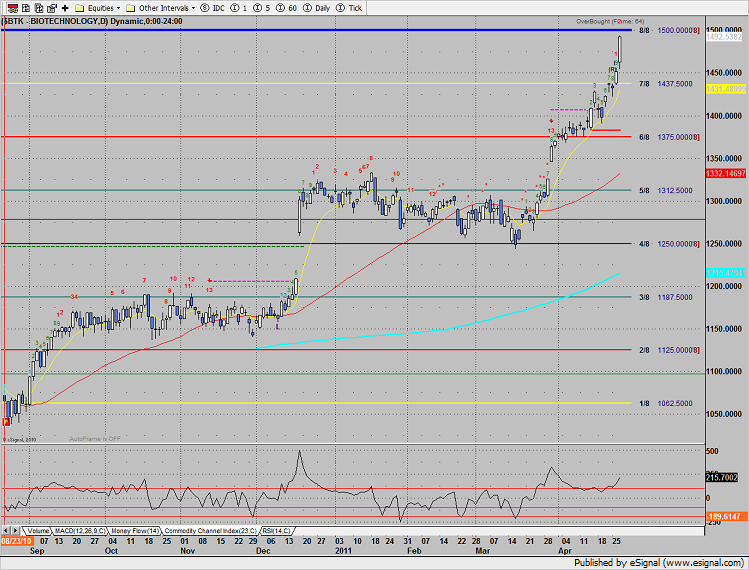 The XAU has a strong day but is still bearishly lagging the underlying gold futures.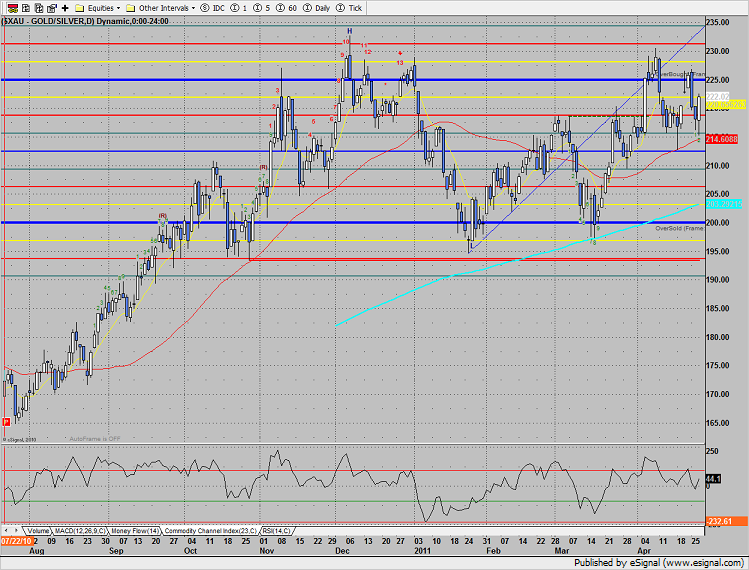 The BKX finally showed signs of life. Note the DTL that has been added to the chart.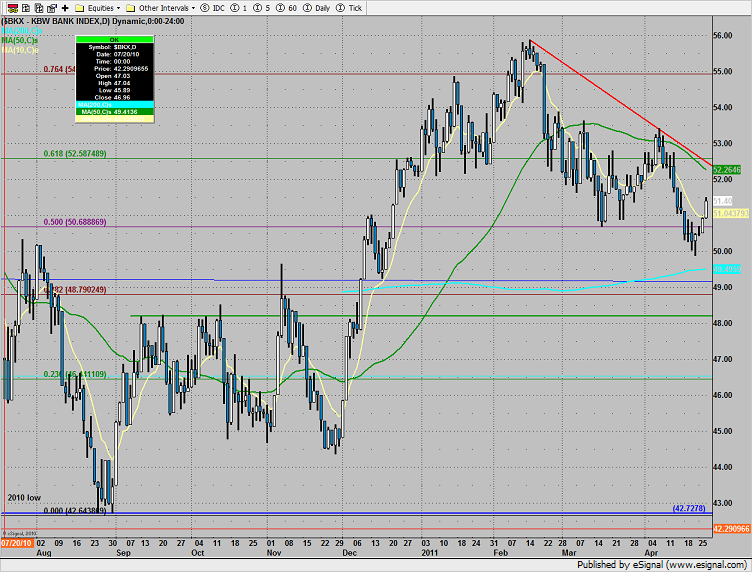 The Dow Transports broke out to a new high on the move: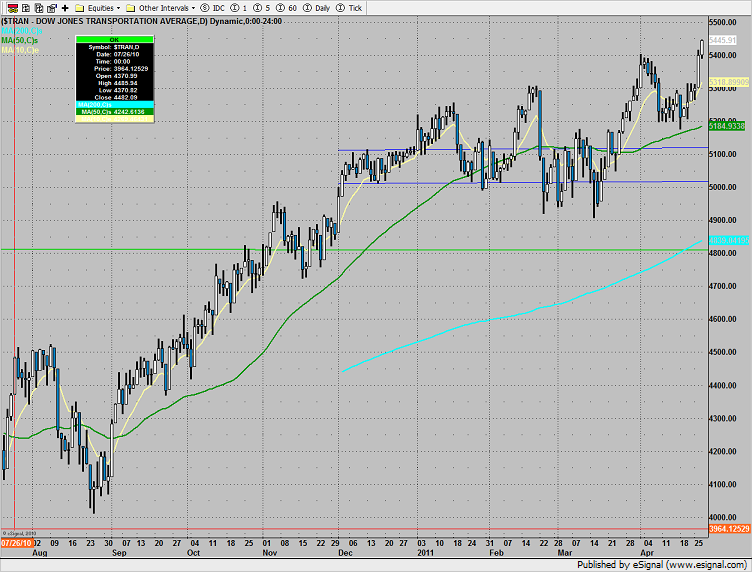 The Dow theorists were pleased to see both the INDU and TRAN both register new 52 week highs but note that the Dow 30 Industrials are close to the +2/8 over bought level.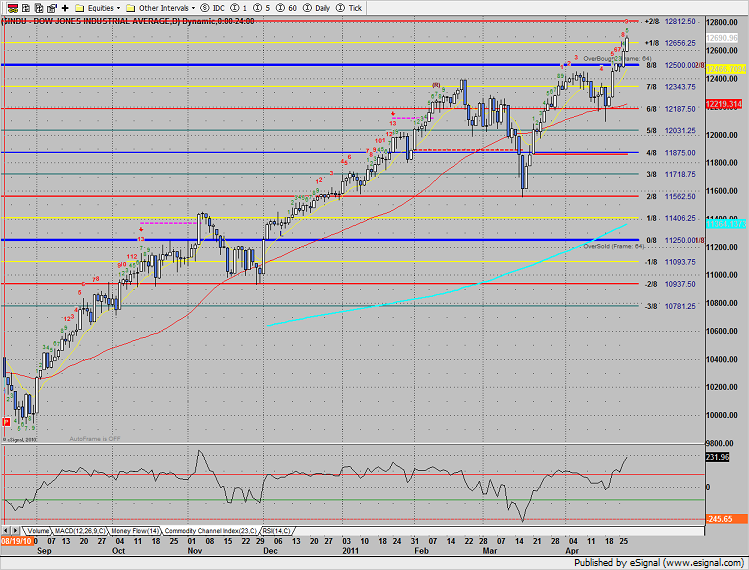 The SOX continues to bearishly lag the Naz. Even with the Naz recording new 52 week highs, the SOX was barely able to close green on the day. This divergence will be a rally killer if it persists.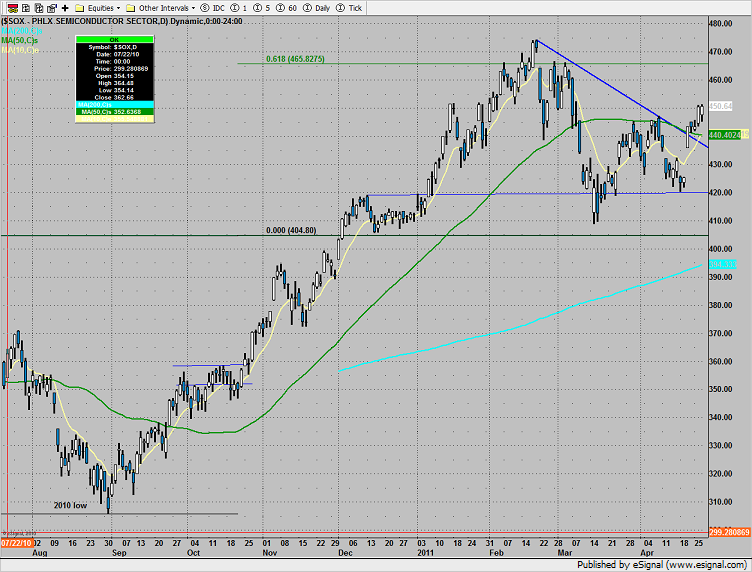 The OSX was the last laggard on the day. If the weakness persists in the OSX and the broad market holds firm traders should focus on the late cycle transportation names.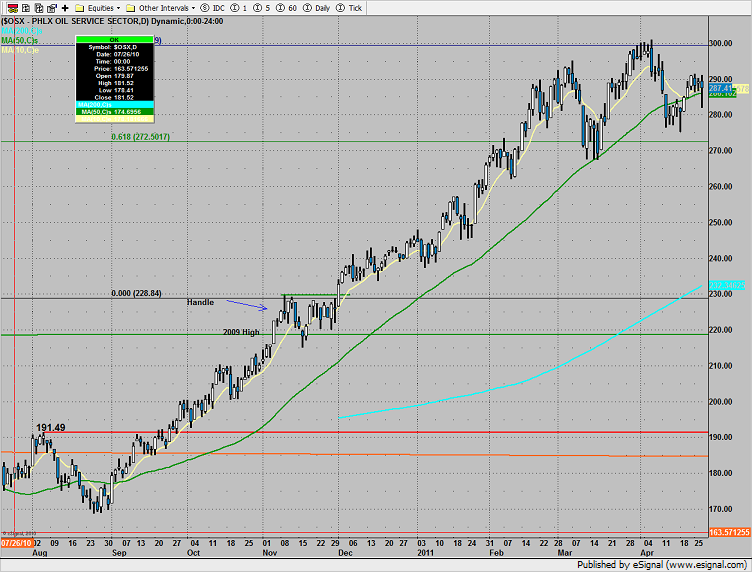 Oil is trading right at the 100% fib extension and also the 8/8 Gann level.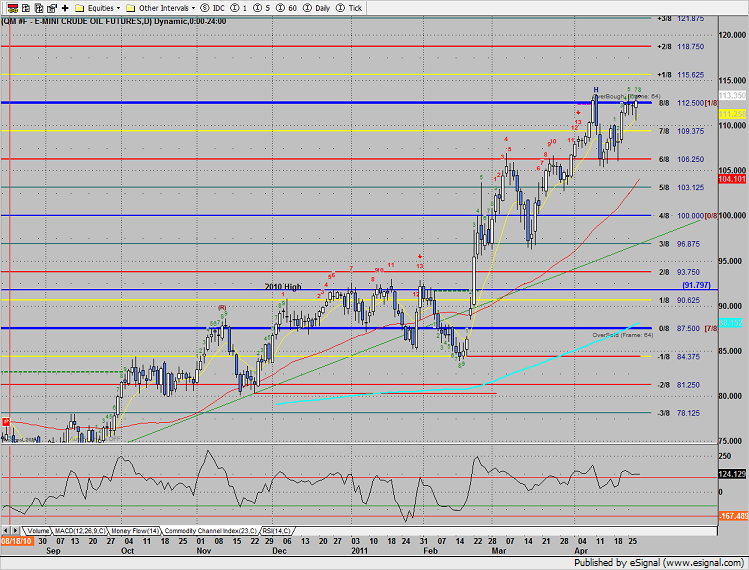 Gold broke out to new highs and is now 8 days up and in overbought territory in the Gann box.