The ES settled higher on the day by 8 handles. The Seeker exhaustion signal is now disqualified in the daily time frame.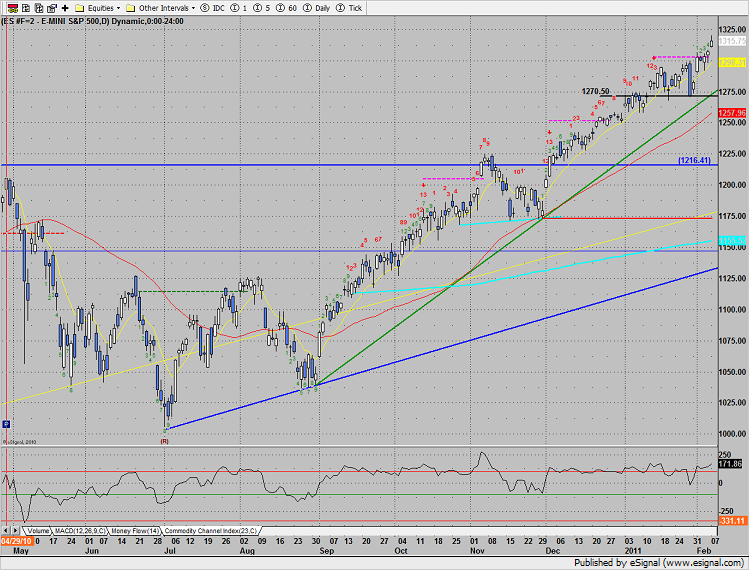 Naz gained 7 on the day and left a tall wick on the Monday's candle.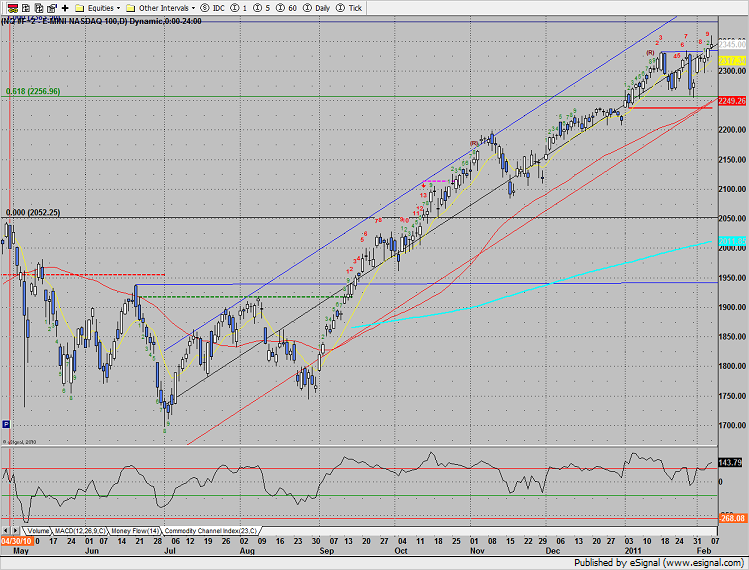 The financials have become the leader in the multi sector daily chart: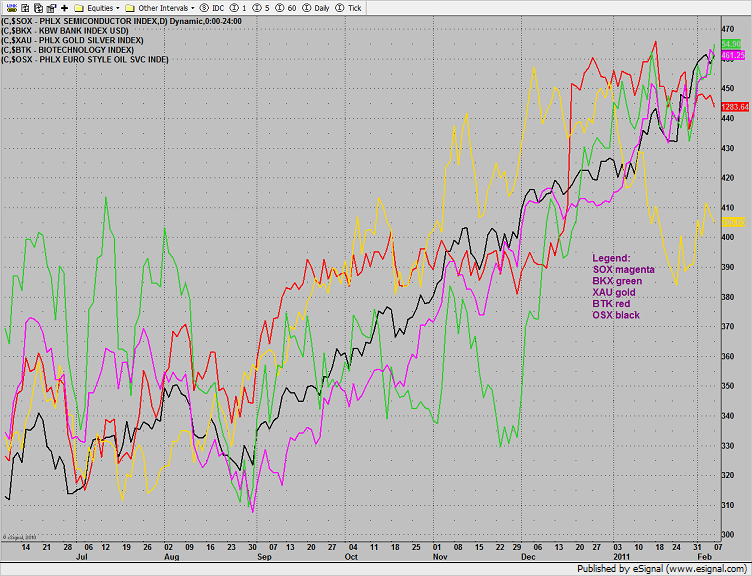 The weekly chart of the NYSE cumulative A/D is showing signs of fatigue. This is a leading indicator and needs to be monitored very closely. The SP500 recorded a new weekly high but there was no new high registered by the cumulative A/D measurement. There is a potential lower high on the A/D line which will become a "qualified" lower high if the recent low is broken on a weekly closing basis (lower red line). If this happens tighten stops on all longs and be prepared to get proactive on the short side of the tape.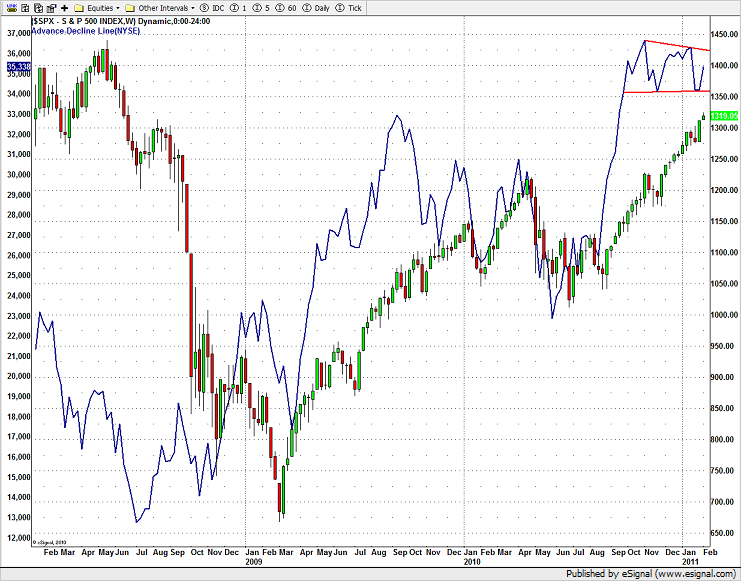 The BKX was top gun on the day, making a new high and new high close on the move. The Seeker exhaustion signal is still active until the risk level is violated.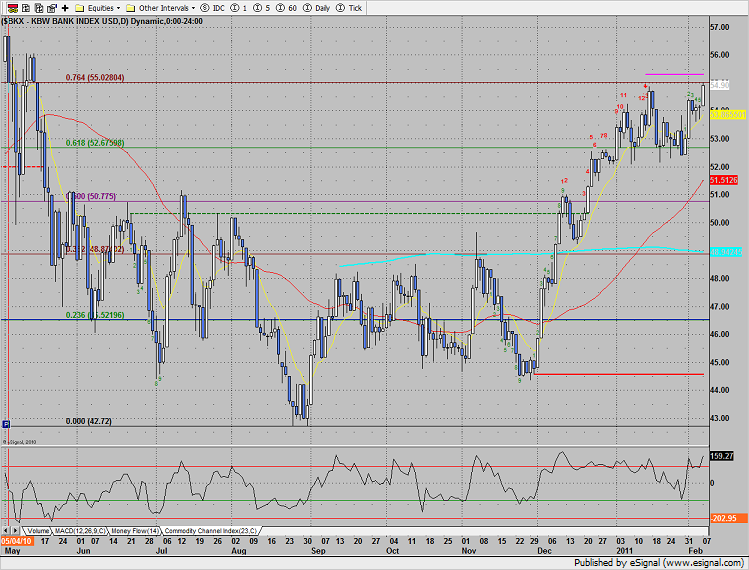 The OSX tagged but settled below the measured move target. The tall tail on the candle might be signaling that some corrective action is needed. The pattern is now 9 days up.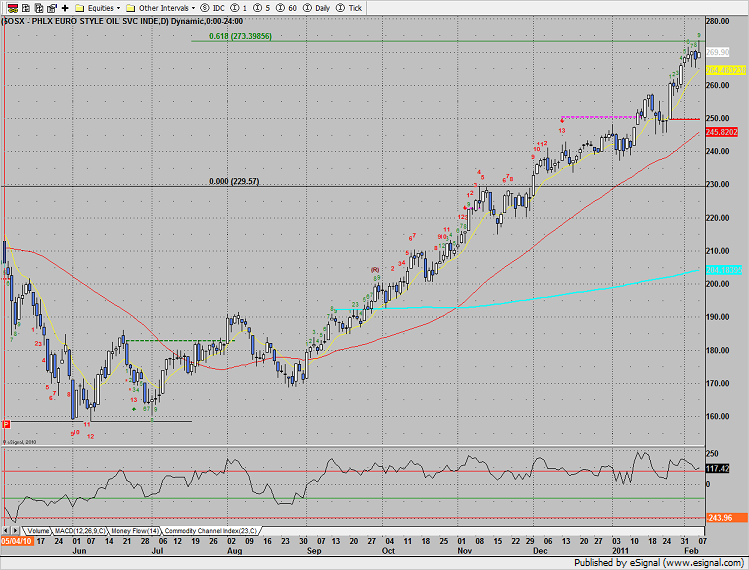 The SOX also hit its measured move target. The pattern is 12 days up in the Seeker exhaustion countdown.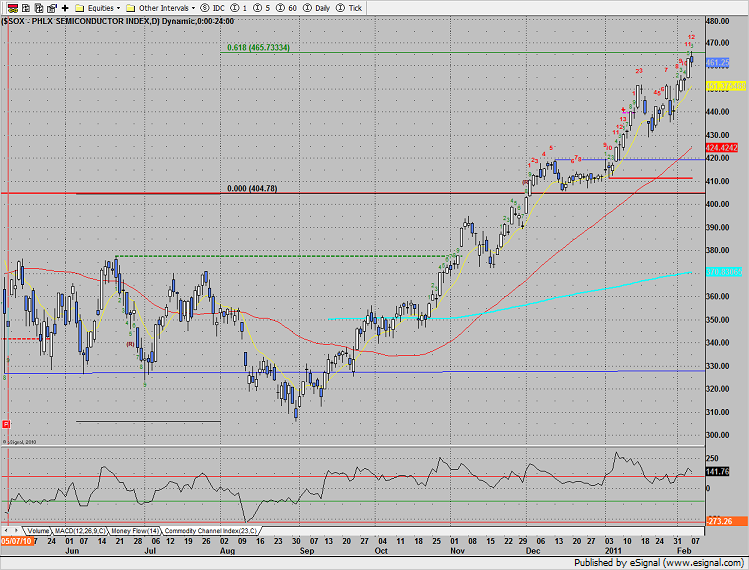 The XAU underperformed the market, settling near the low of the day.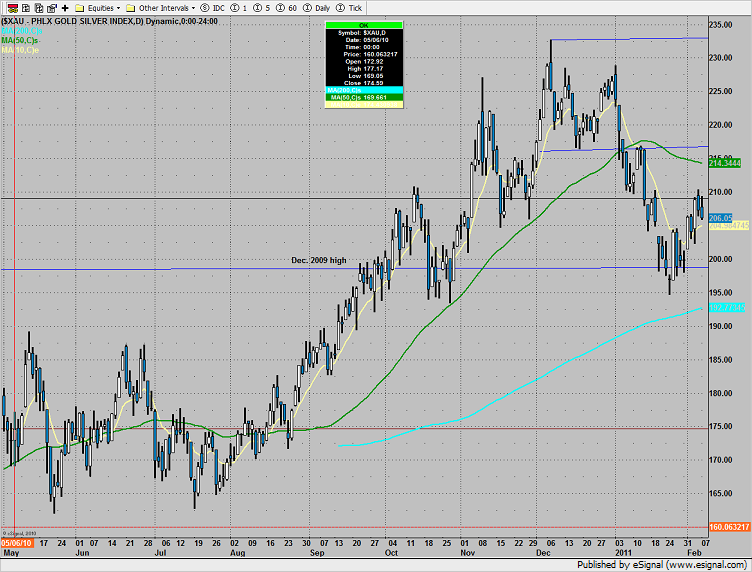 The BTK was the last laggard, down 8 on the day.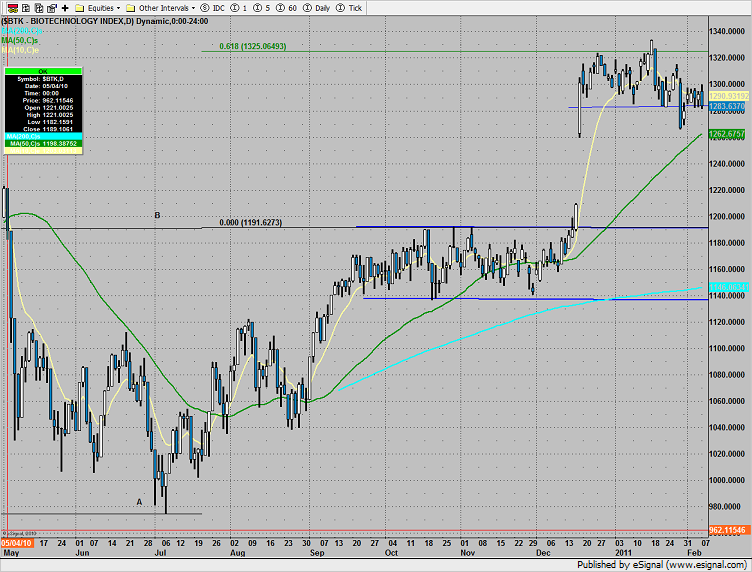 Oil was lower on the day and is actually not that far off the YTD low.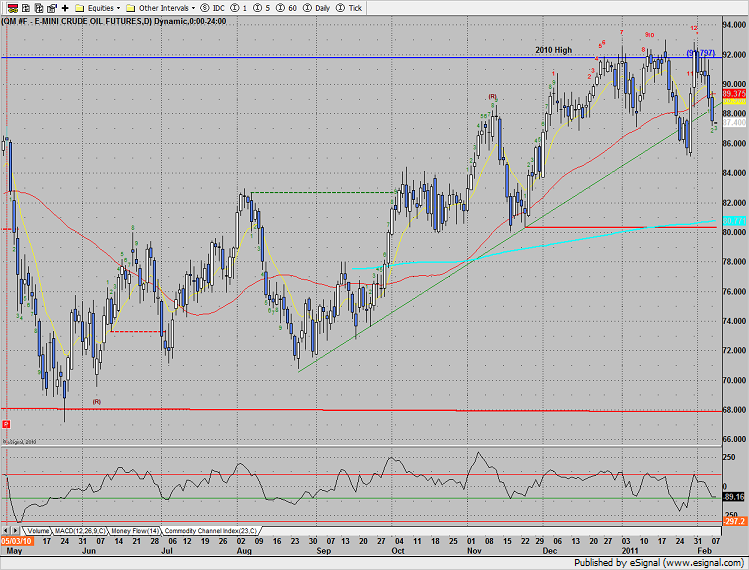 Gold gammed the lower breakdown level, slightly lower on the day.