The ES ended the day up one handle. The chart still has the open gap from the holiday but today's close was above the open. Price remains above all the major MA's.


NQ futures were much stronger than the broad market, gaining 13 on the day. Price settled right at Tuesday's high which now is an important break level. The CCI is getting a little extended but not yet overbought.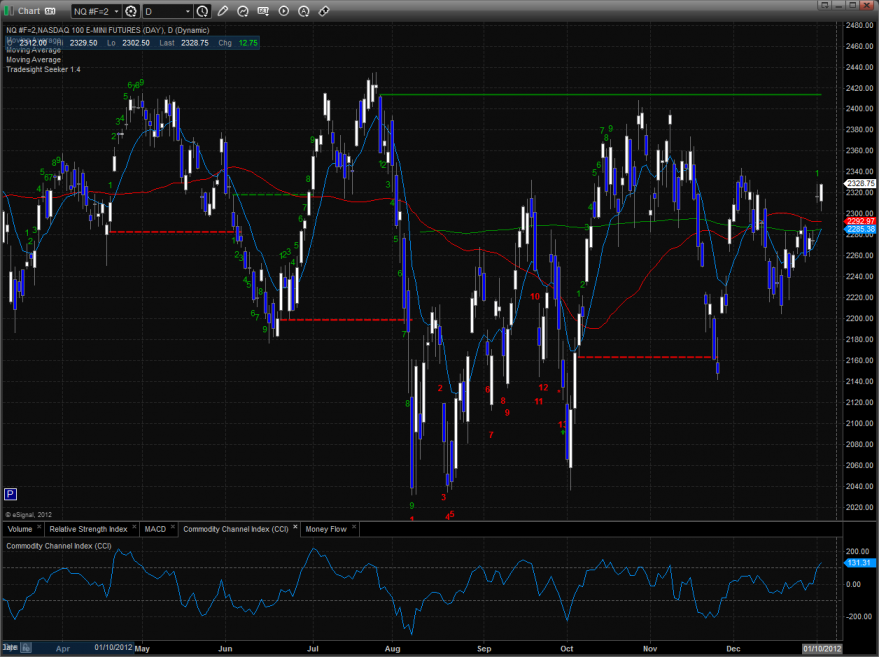 The VIX was again notably lower on the day. Keep looking at the VIX as a near-term directional indicator.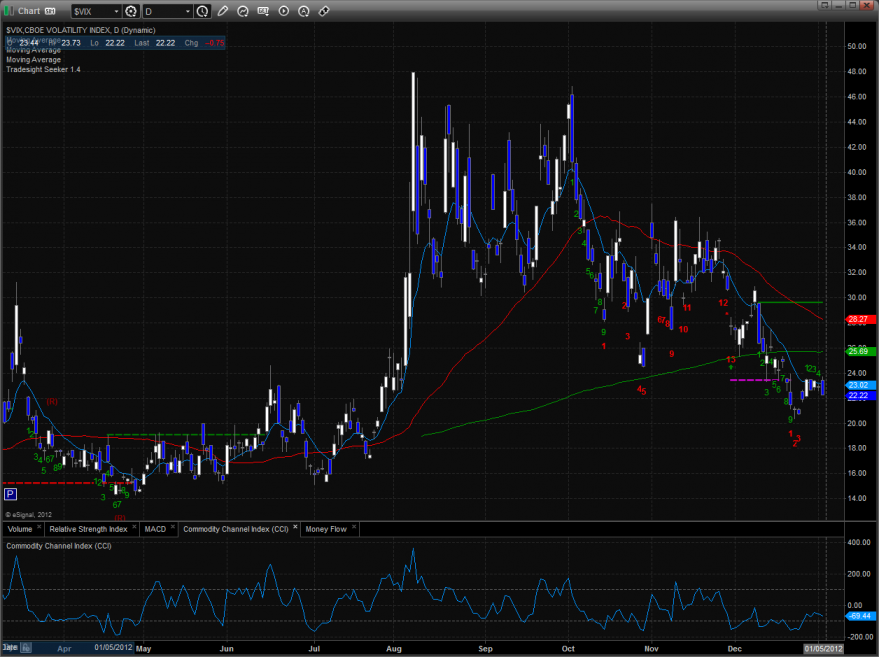 The BKX was the best performing major sector on the day. The area to watch is where the 200dma will converge with the October high. This should be the initial trade to target and formidable resistance if reached.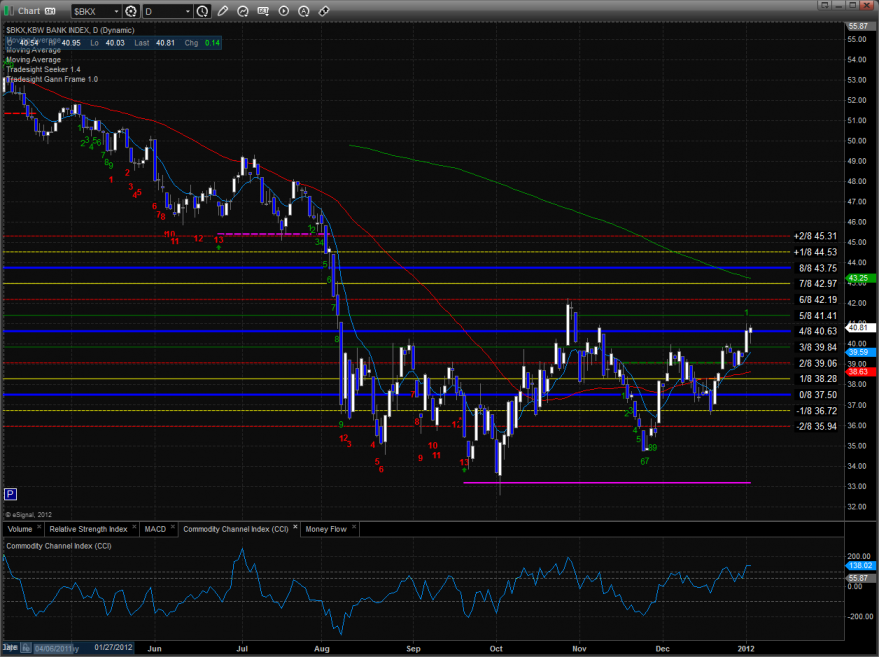 The XAU posted a measuring day, consolidating Tuesday's big move. Alarm a break over today's high for a continuation to the 50dma.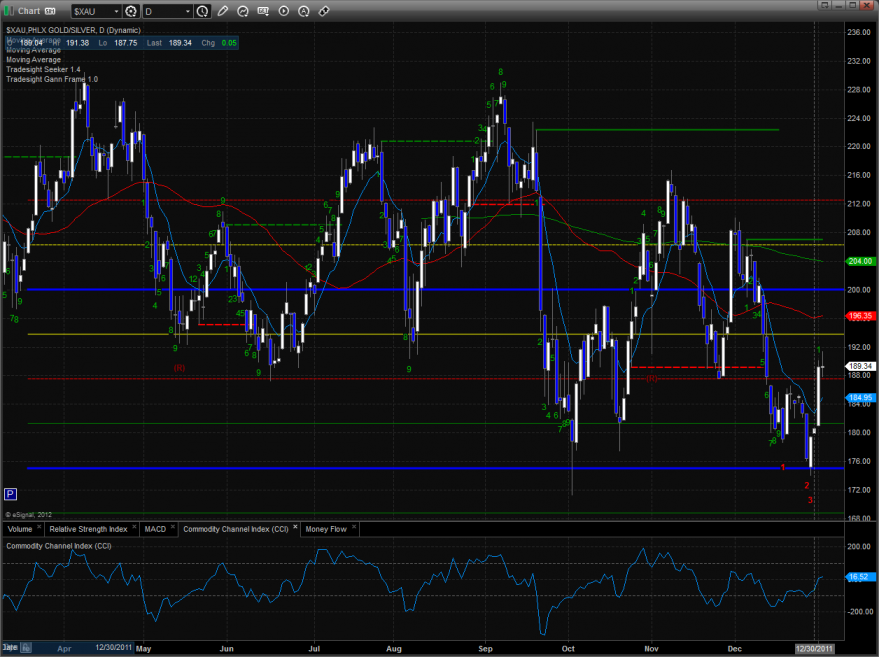 The SOX did very little and is currently trapped between the 10 and 50 period moving averages.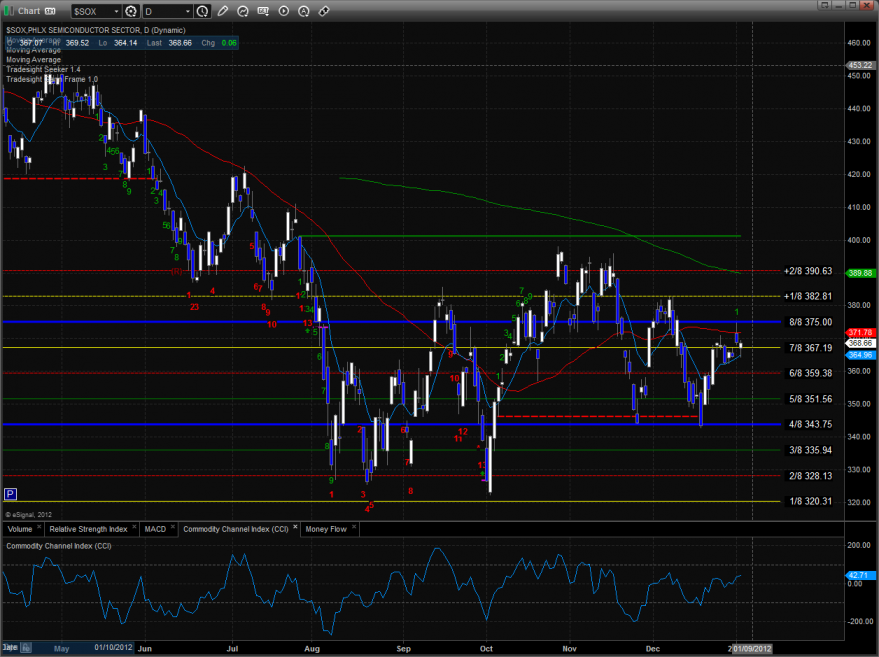 The oil-services stocks were held in check by the 4/8 Gann level. There is a perfect double top in place this week to use as a point of reference. Set an alarm for 226.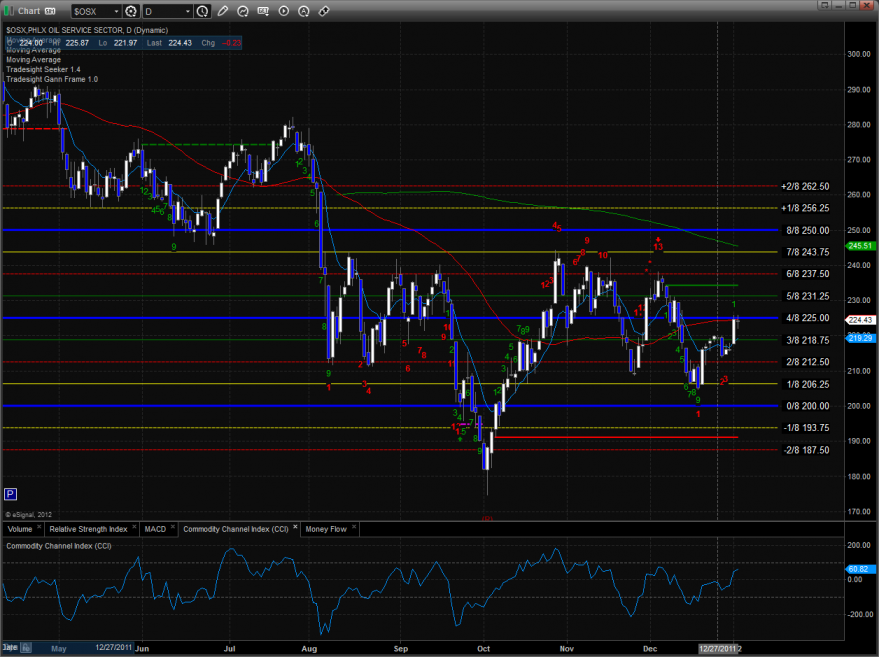 The BTK was the last laggard. Keep in mind that there is a fresh 9 bar upside run in place that may need more time recharge.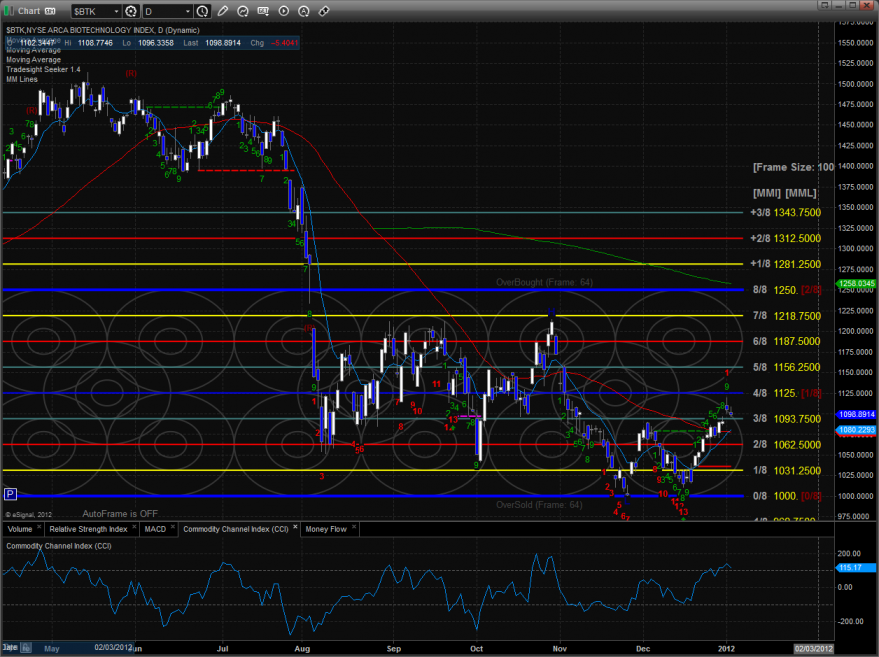 Gold was higher on the day. Expect decent resistance at 1625 where the 200dma lines up with the 2/8 Gann level.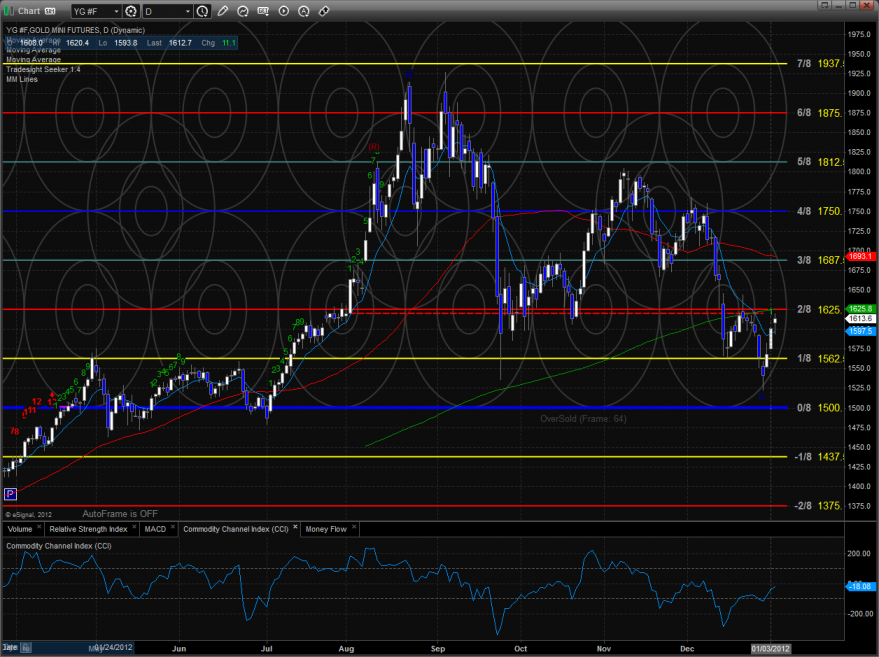 Oil measured off yesterday's gain but held pretty strong making a new high close. A break over the current 2 day high puts the +2/8 level in play.