The SP advanced 5 handles, making a new high on the move and disqualifying the Seeker 13 countdown exhaustion signal.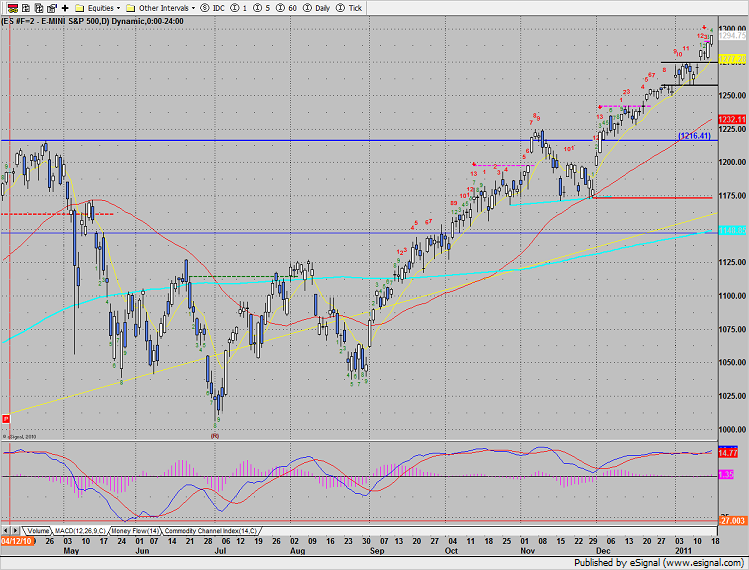 Naz was higher by 11 which is a new high on the move and new closing high. The reaction to the AAPL earnings will likely dictate whether the nest Fibonacci extension comes into play at 2383.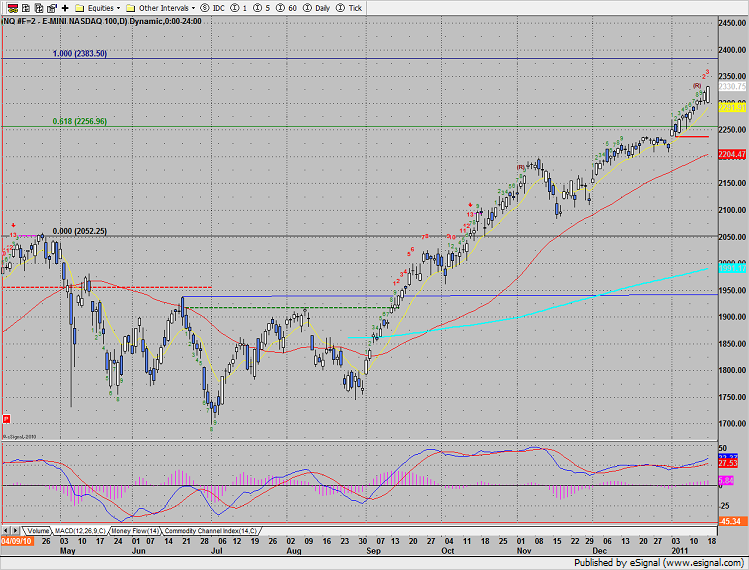 Multi sector daily chart: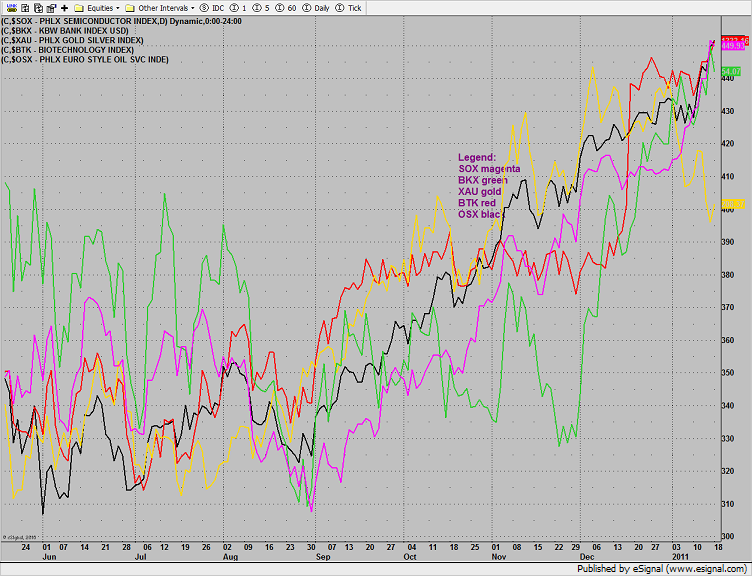 The $US was weak and the XAU took advantage of a minor oversold condition, to close the day as the top performing sector. There is really nothing new technically, just a small bounce within a downwardly biased sector.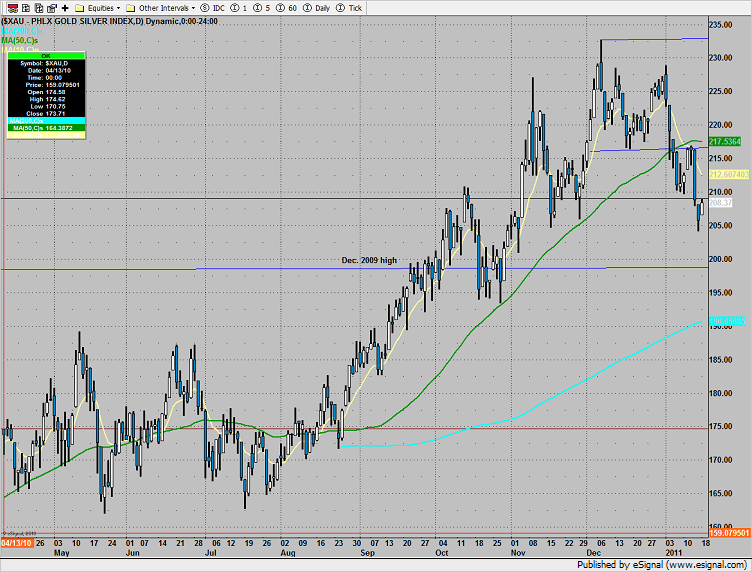 The BTK broke above the first measured move target which puts the Fibonacci next target in play.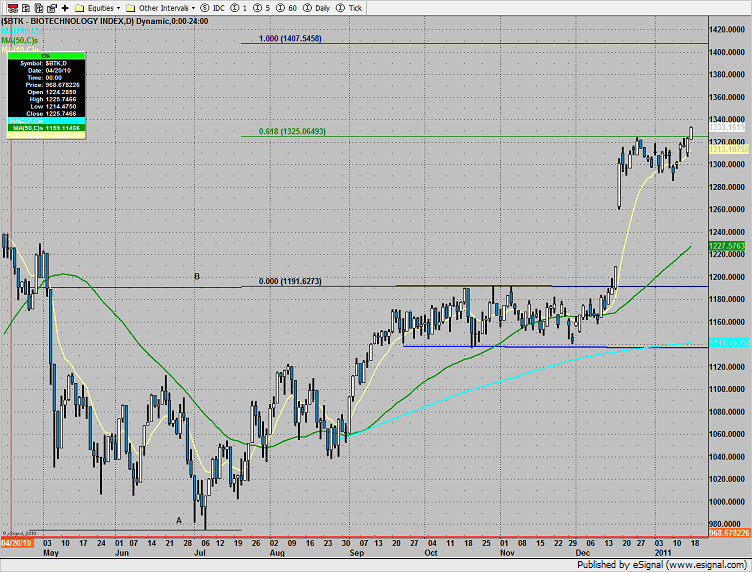 The OSX did not respond to the tt candle and traded inline with the performance of the broad market.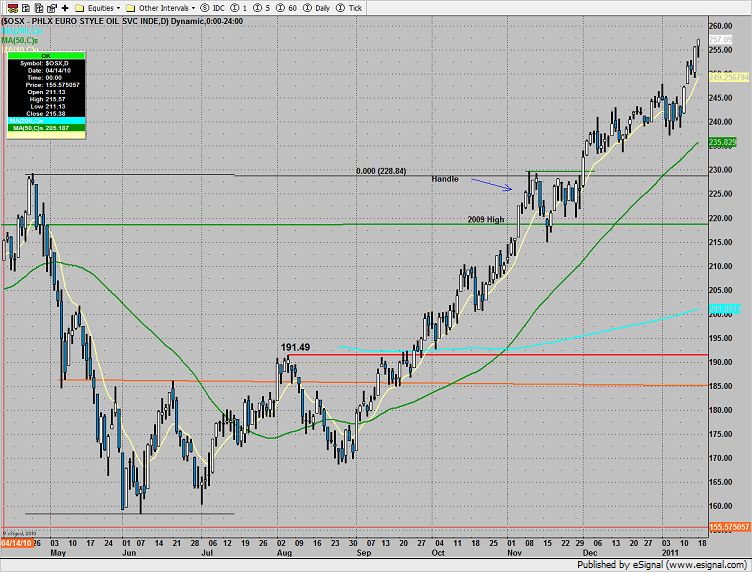 The SOX was little changed on the day. There were earning from some of the index members and associated stocks that will influence price Wednesday.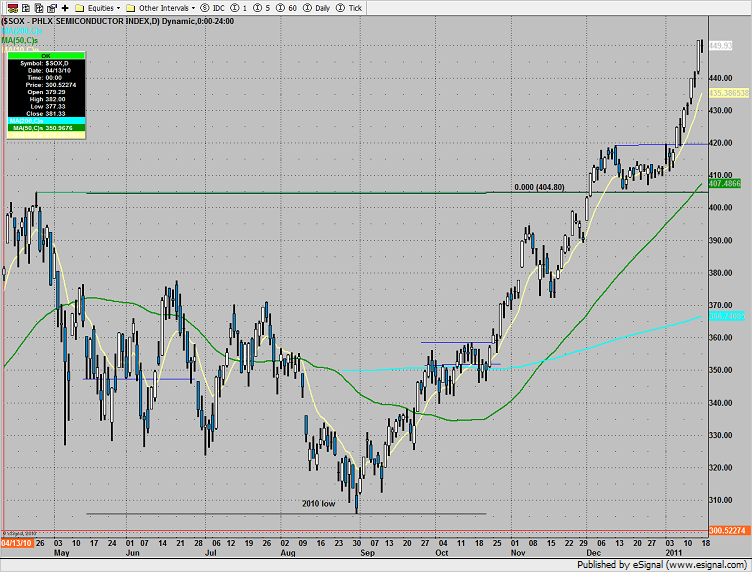 The BKX made good on the tt candle and posted a distribution day. Note that this is not a reversal candle since price was contained within the prior day's range. Set an alarm for a break under Friday's low.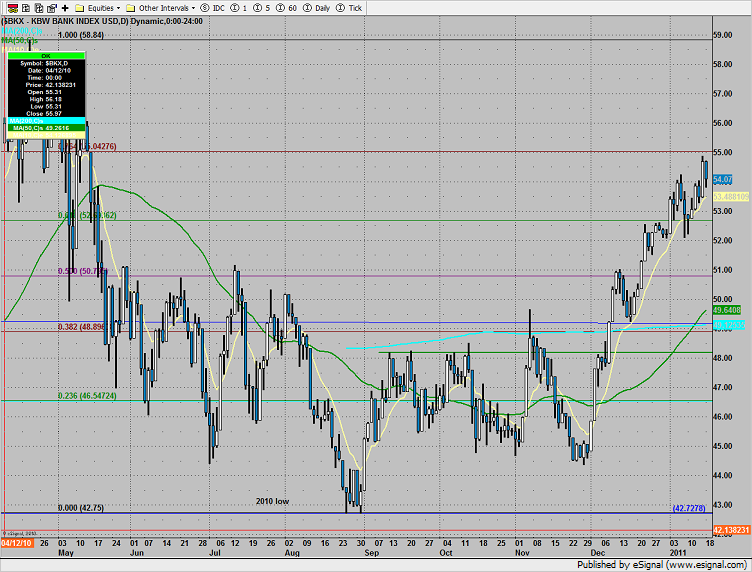 Oil continues to consolidate under the 2010 high: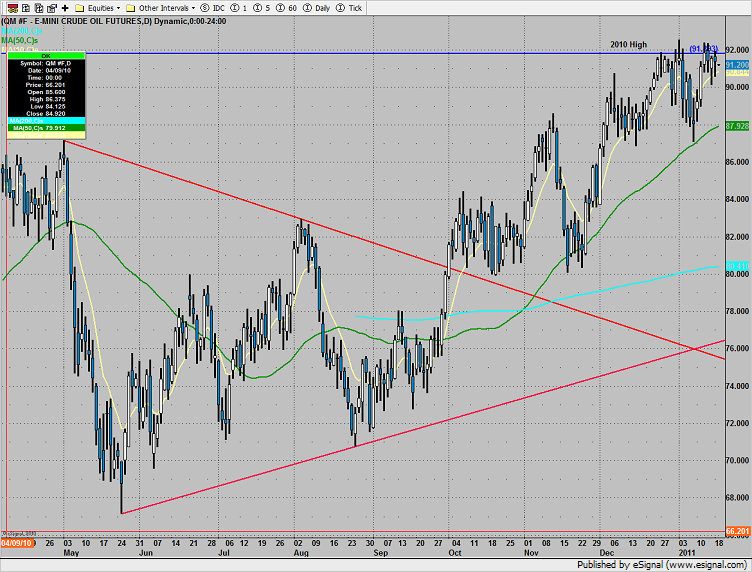 Gold remains above key support at 1350: