The ES posted a classic measuring day where neither the bulls nor bears really asserted themselves. Price closed high on the day by 5 handles right at the gap window and below all the key moving averages. This is the definition of a measuring day where both sides of the market take stock of each other and await commitment to a side of the trade.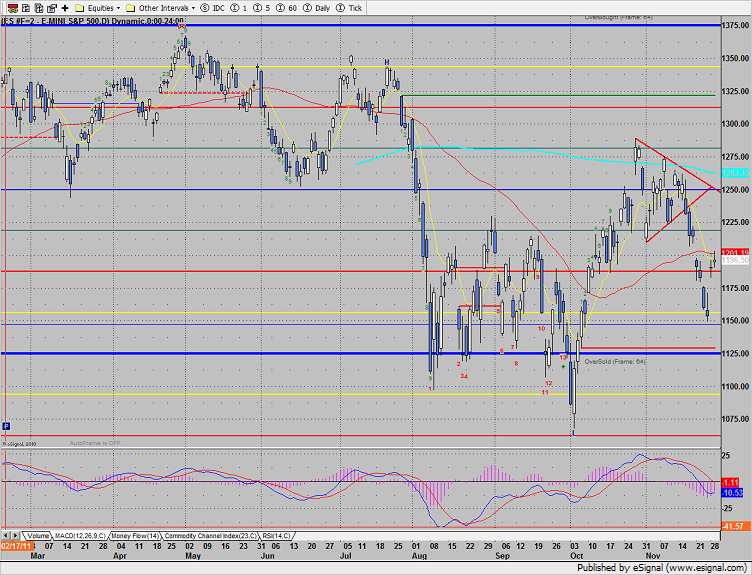 The NQ futures were lower on the day by 8 handles which puts it back under the gap window. Price remains below all the major averages and has the same overall design as the SP side.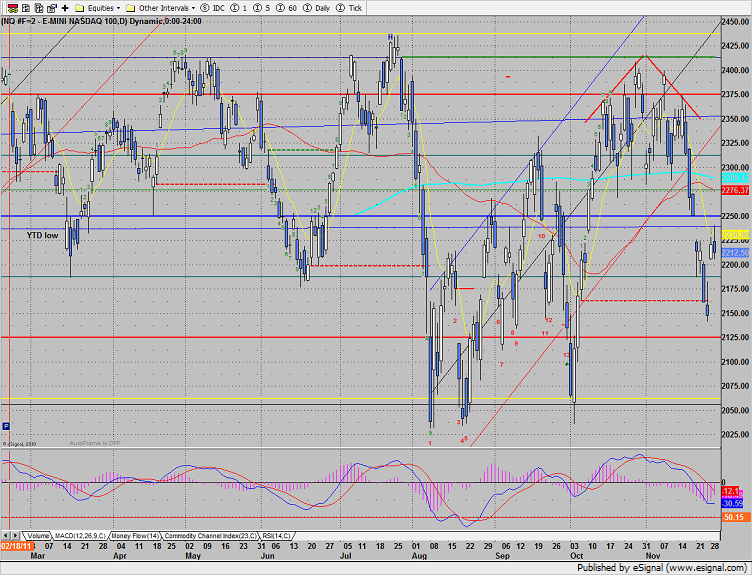 Multi sector daily chart: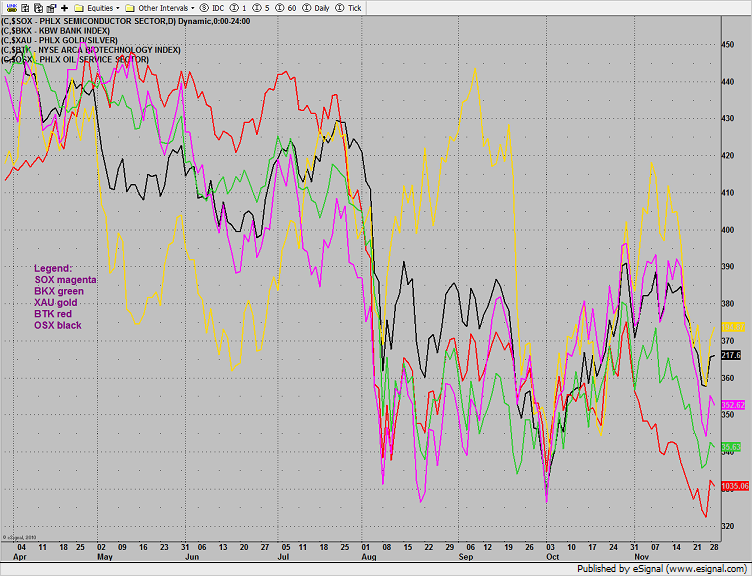 The defensive XAU sector was top gun on the day. Price has pivoted off the active static trend line. A break over the 50dma (red) puts the 4/8 level at 200 in play.


The OSX traded in-line with the broad market. If price doesn't pick up tomorrow, the reverse H&S pattern is in big trouble.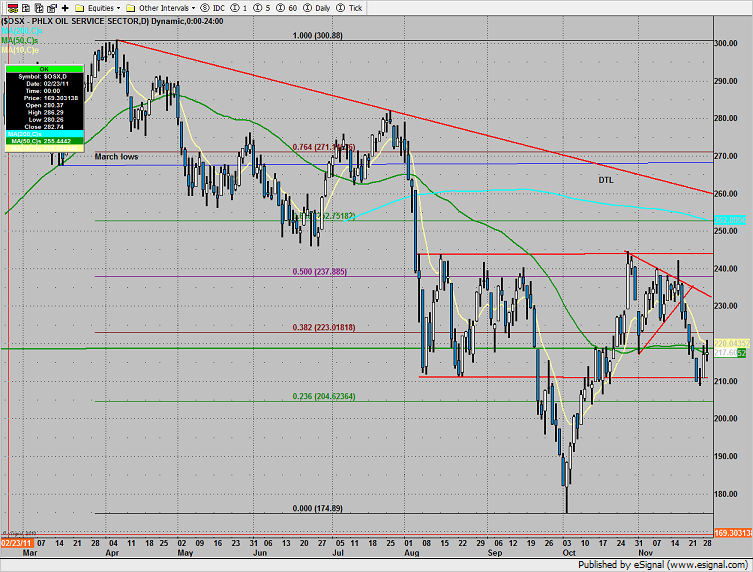 The BKX was relatively weak and continues to be a drag on the overall market. Today's candle was inside Monday's range so a breakout either way tomorrow could be powerful.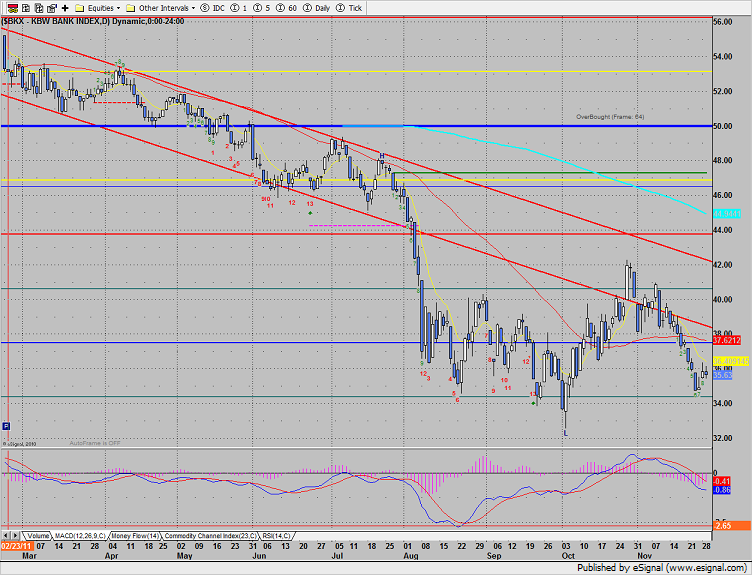 The BTK was weaker than the Naz and SP, key resistance remains at 1050.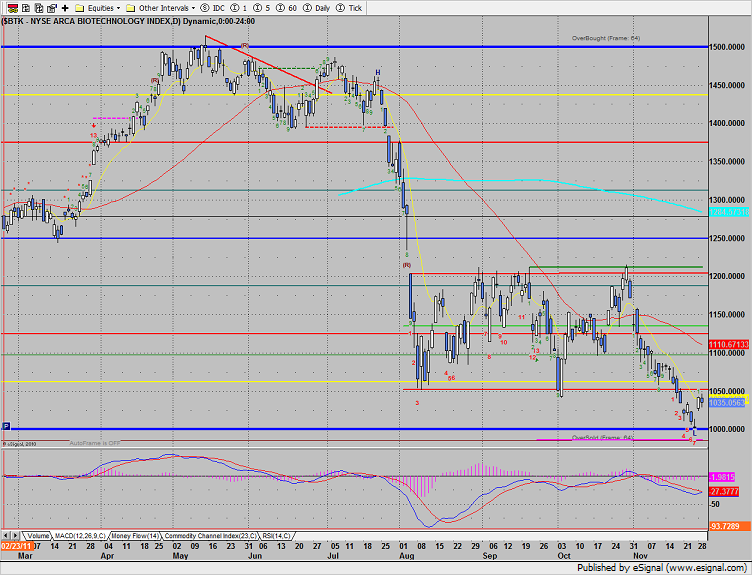 The SOX is still well below all major moving averages and holding back the Naz.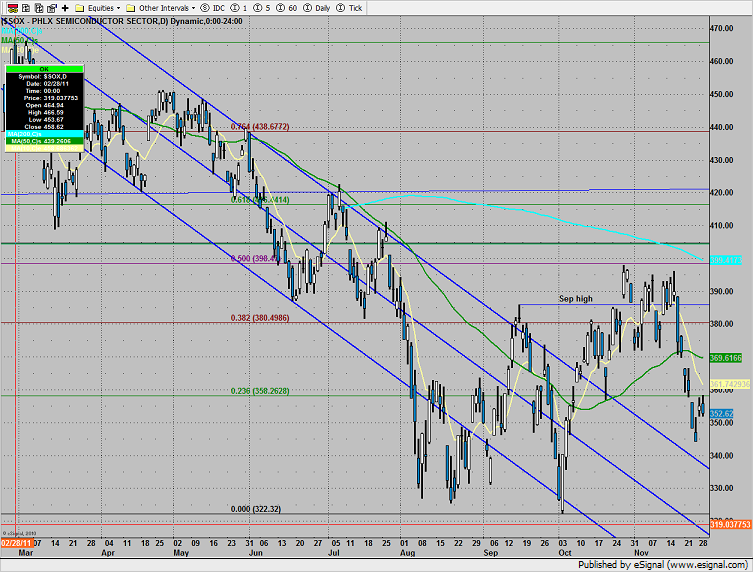 Gold: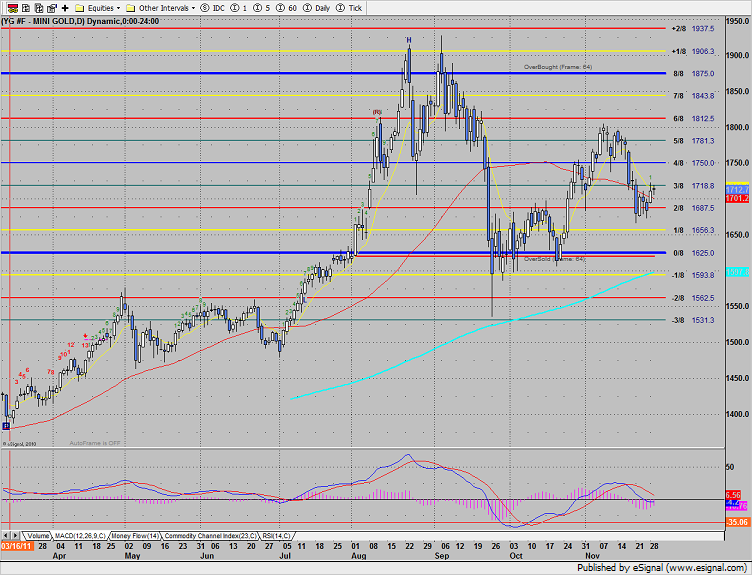 Oil closed just below the key 100 level and continues to show good strength vs. competing assets.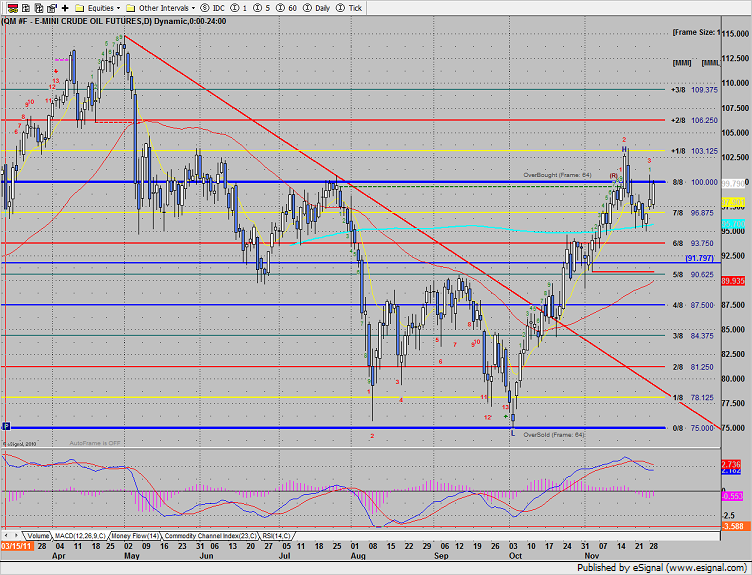 Keep an eye on copper. The 50dma (green) has been defining the trend and it was relatively strong vs. the market today. The MACD has recharged but not buckled. The price action is illustrated by the JJC etf below.