The ES broke hard feeling the pressure from the extreme put/call reading on Monday. Price broke below the 1233 support area and settled below the 10ema. Depending on how this ultimately works out on the chart this candle could be a notable lower high.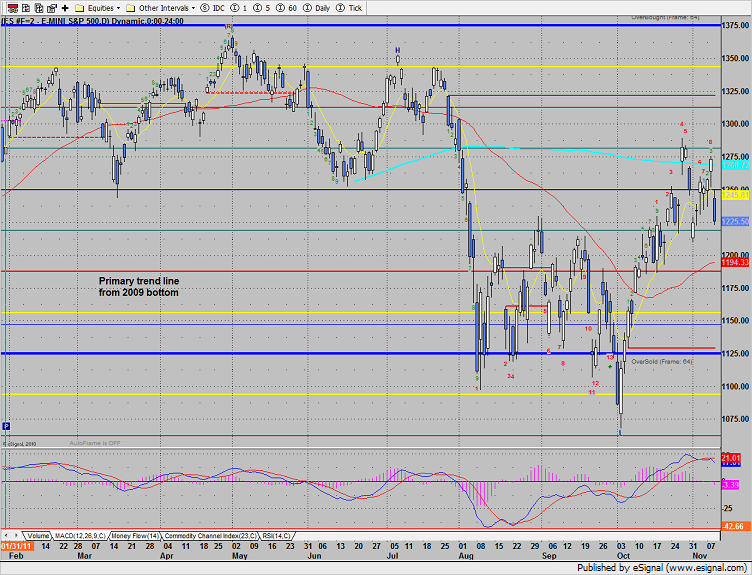 The NQ futures were lower by 83 on the day but still above the key 200dma. Keep a close eye on how price interacts with the lower channel boundary around 2275.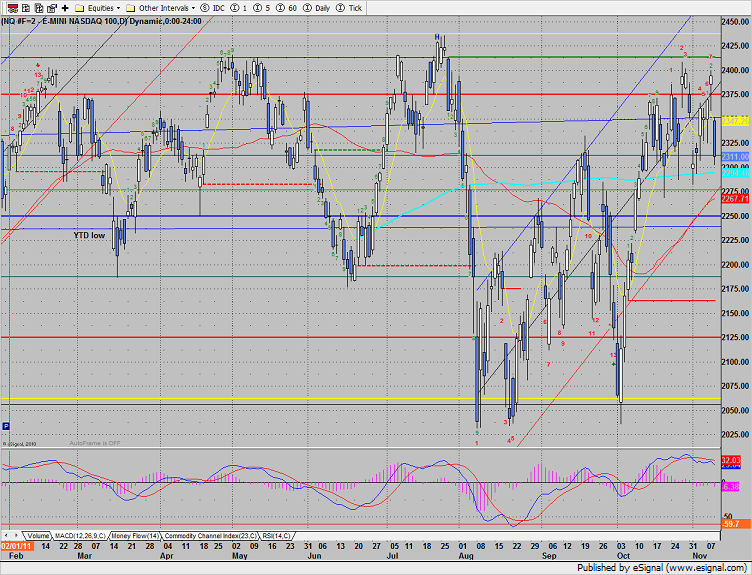 The multi sector daily chart shows real relative weakness developing in the BTK.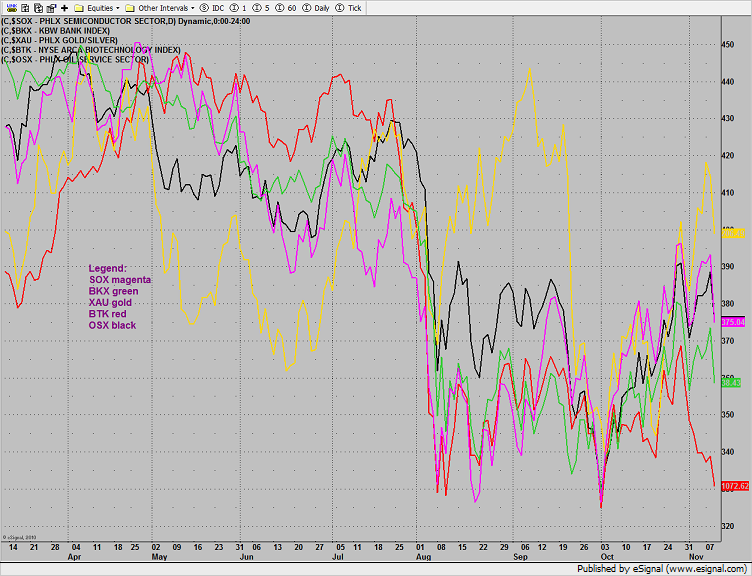 The NYSE Trin closed at 6.66 which is extreme but so high that the door is open to taking out Wednesday's low on Thursday. The 10-day Trin is now oversold at 1.63.


The BTK was the best of the worst, only slightly expanding the recent downside range.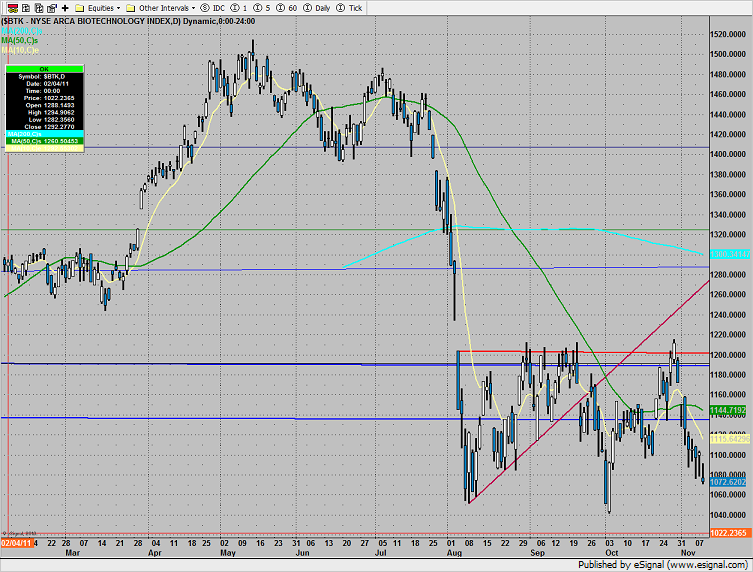 The defensive BTK was in line with the market settling right at the key 200 and 50dma's.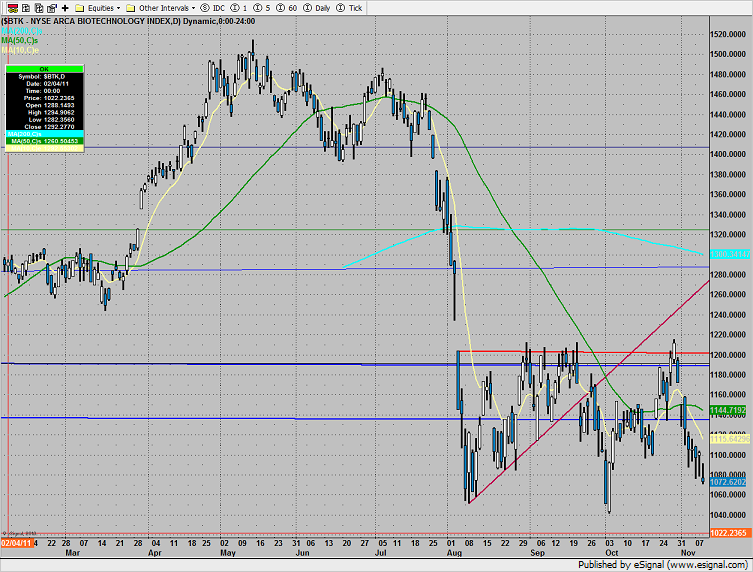 The SOX was weaker than the broad market and Naz down 4.6%. Key support should be found at the 371 area.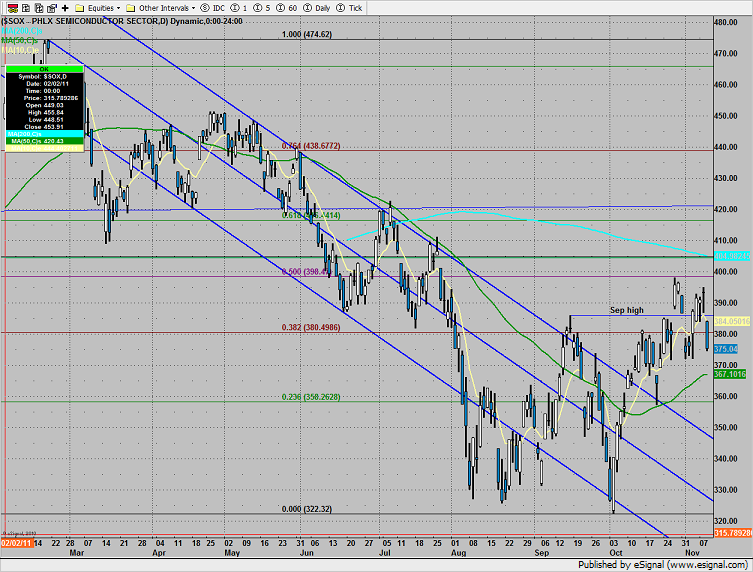 The OSX was down more than 5% and has more down side room before real support at 210.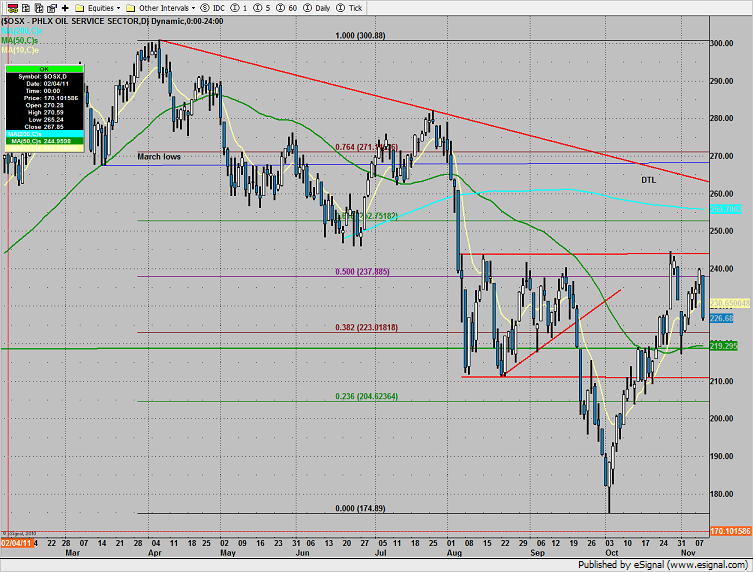 The BKX was down almost 6% with key support at 38, a loss of this level could put the prior lows back in play if the MACD picks up momentum.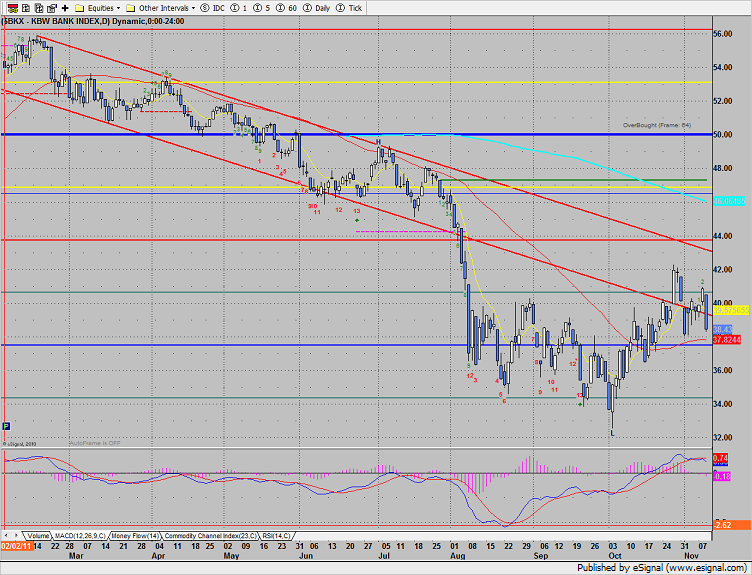 The Broker-dealer index was the weakest sector on the day. The MACD has crossed over and a break below the zero line would be very bearish.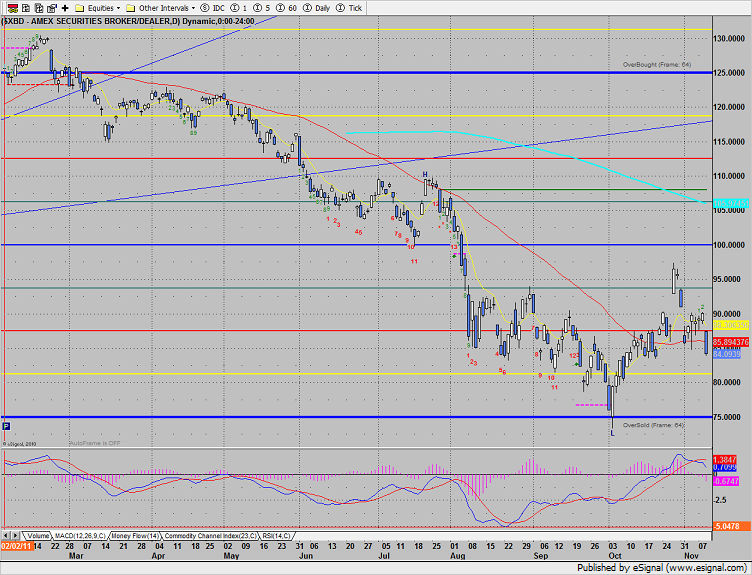 Gold was lower on the day, repelled by the 1800 level.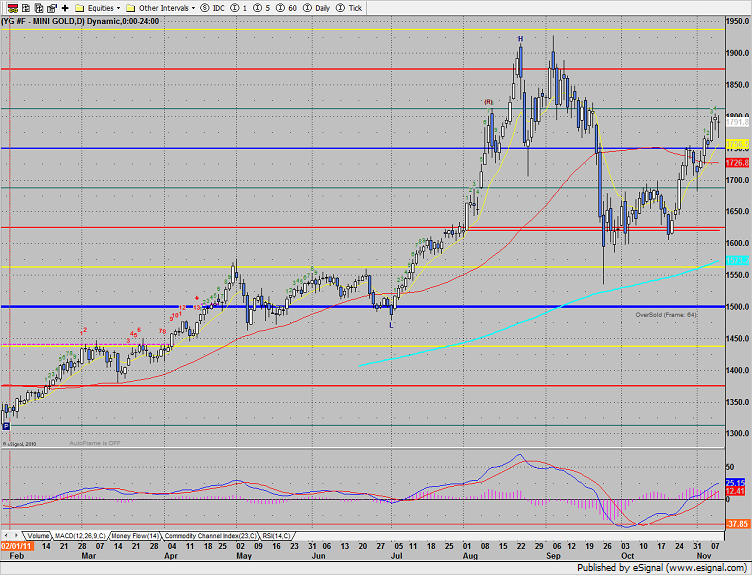 Oil posted an outside day even after bullish inventory data.