The ES gained 4 on the day and remains in an upwardly drifting pattern. Price is still contained within last week's range.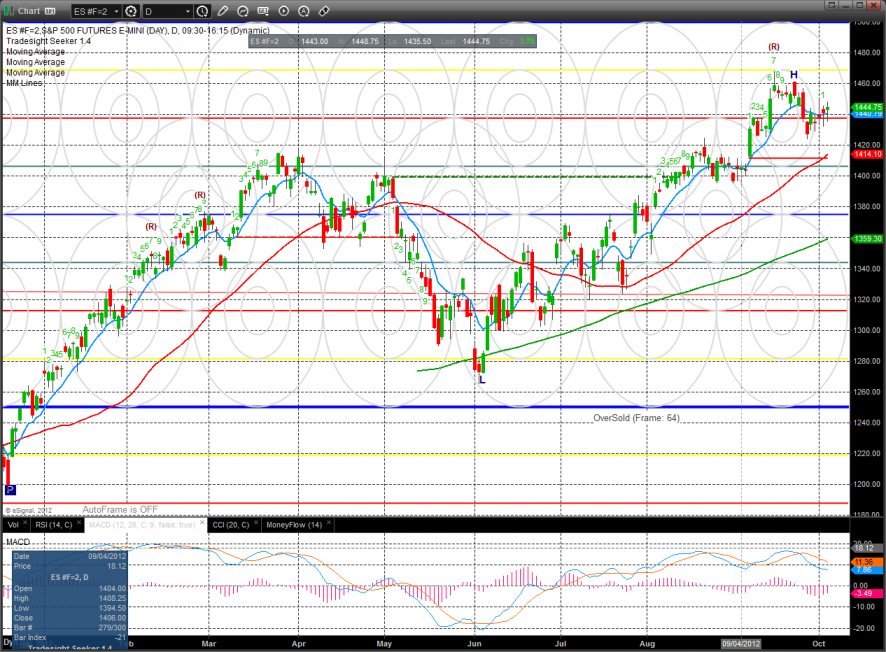 The NQ futures are still staging under the key 8/8 level. The Seeker pattern is still 12 days up with an exhaustion signal on deck.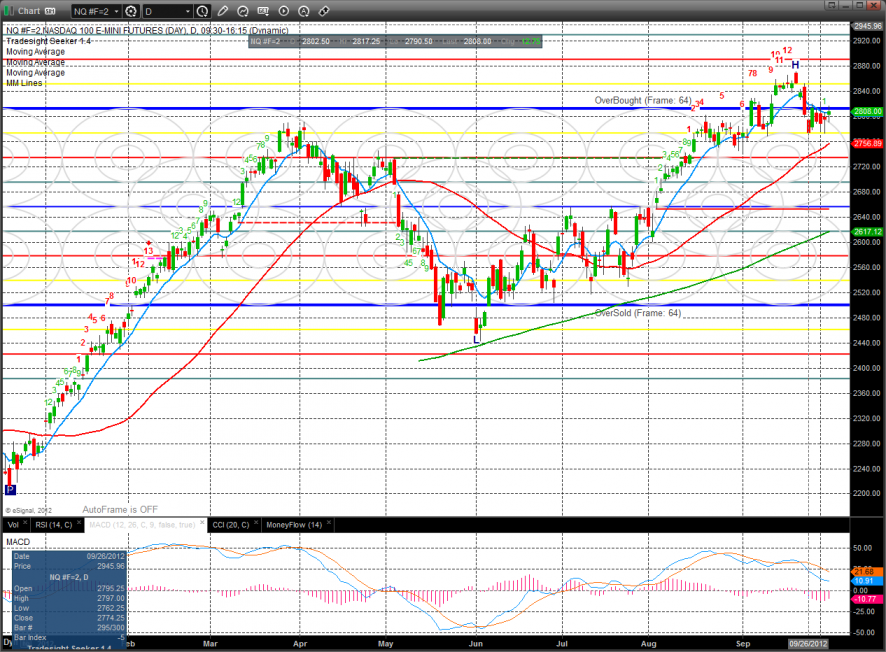 Total put/call ratio: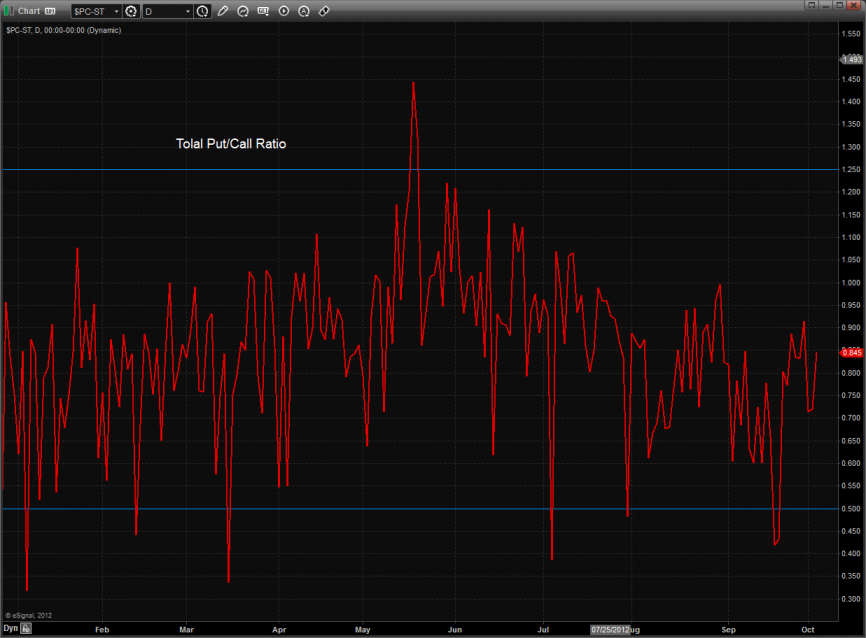 The 10-day Trin is still oversold and has upside energy that hasn't yet been released.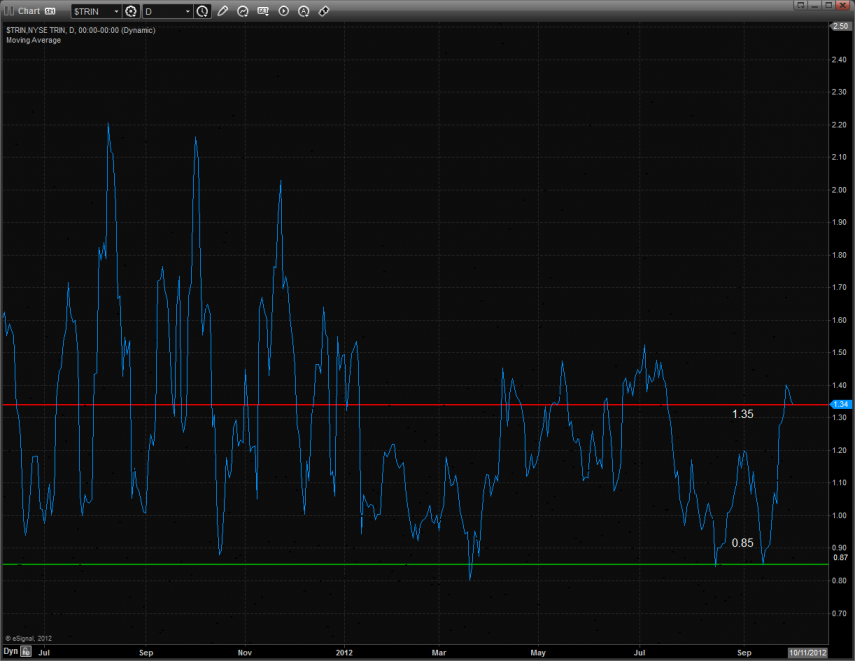 Multi sector daily chart: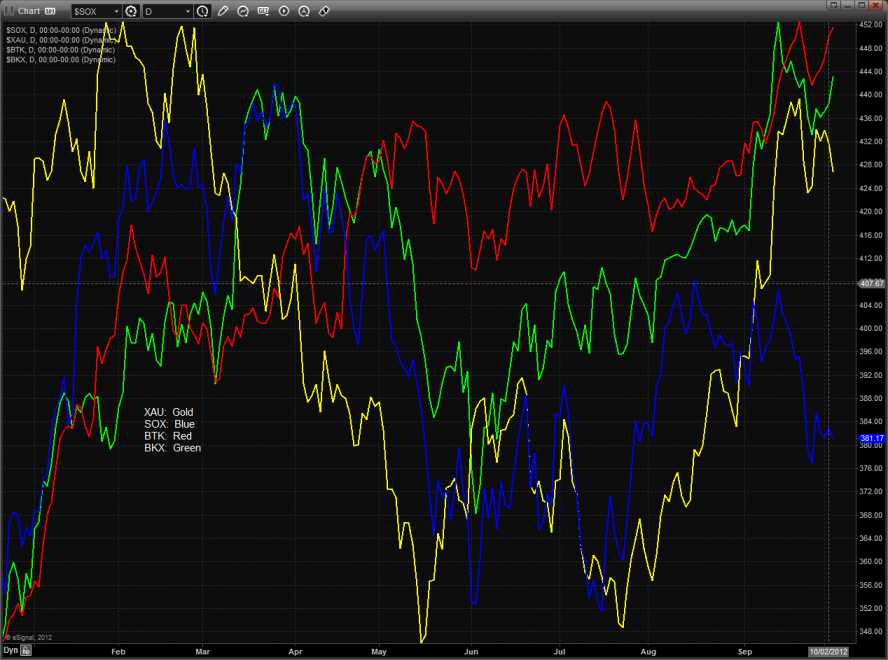 The SOX/NDX cross needs to stop right here or a real break down and new lows for the SOX are in the cards.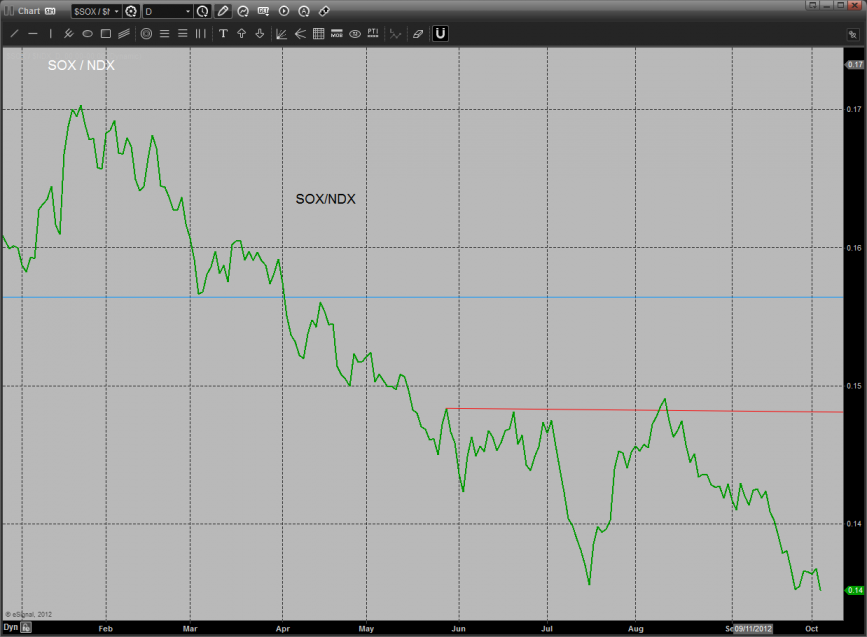 Watch the BKX closely here to see if the financials can exert themselves and provide leadership.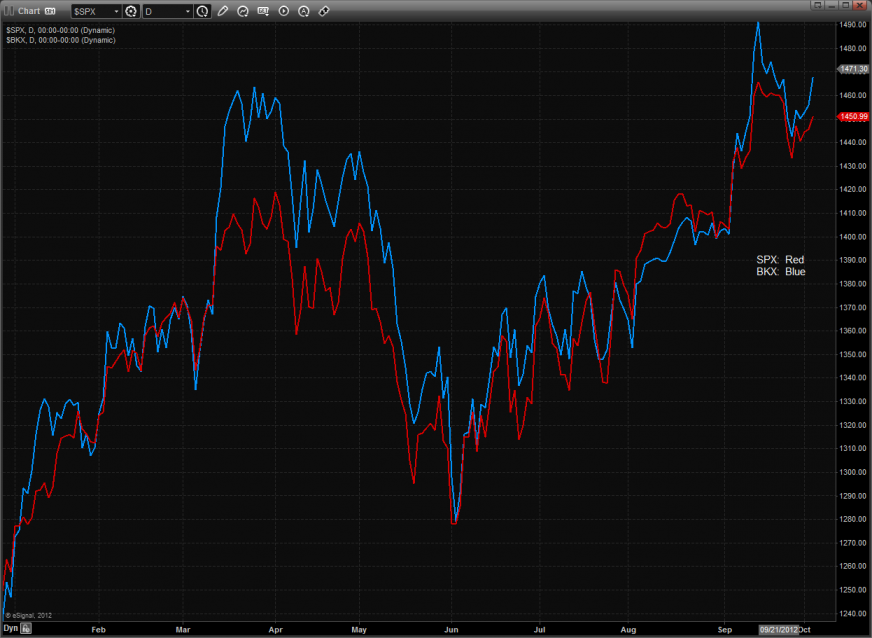 The BKX was again the top gun on the day setting above the key 8/8 level. This close above the 10ema turns the chart short-term bullish.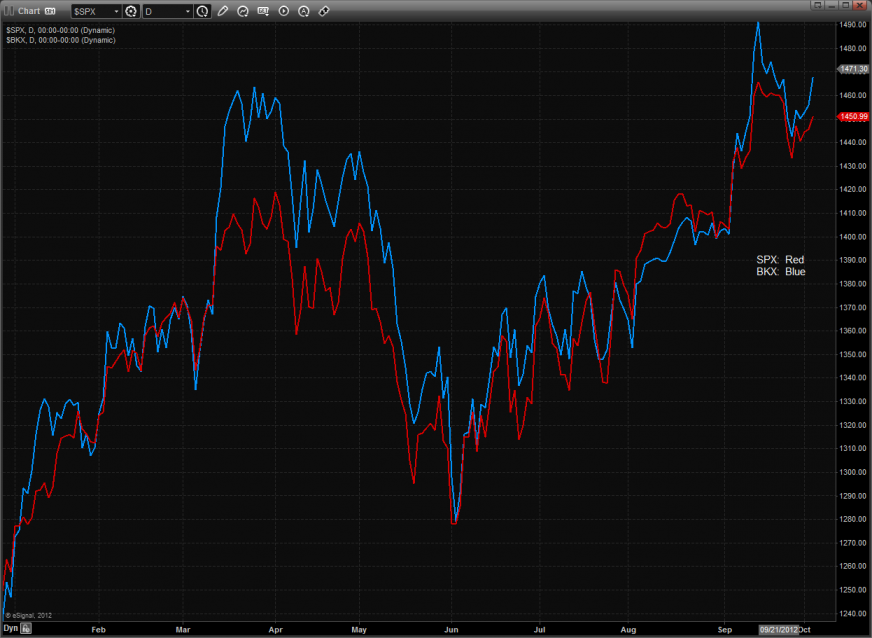 The BTK was relatively strong and settled just below the prior high. Be sure to look at stocks in this sector for 52 week breakouts.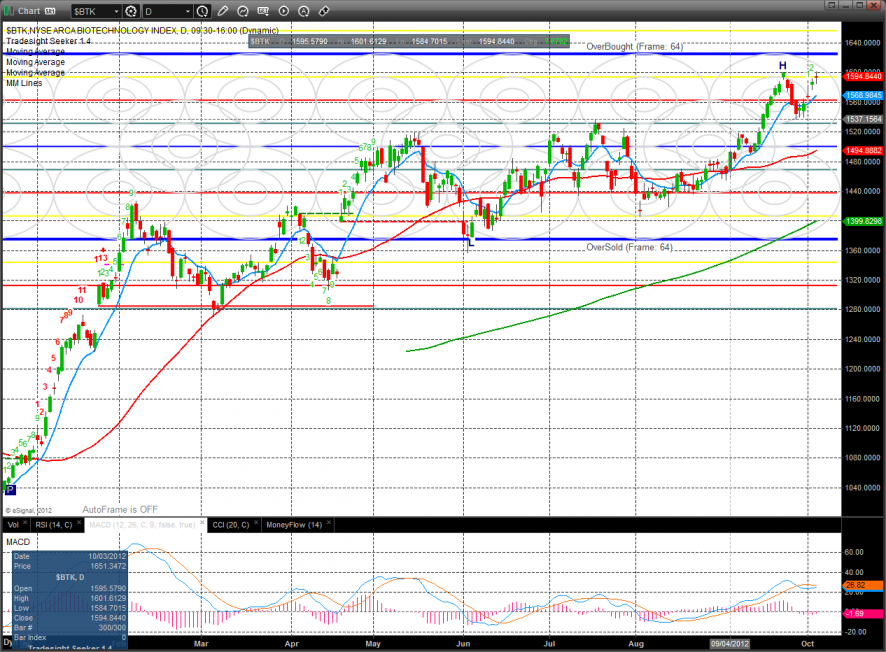 The SOX was weaker than the NQ's on the day and remains below all of the key moving averages.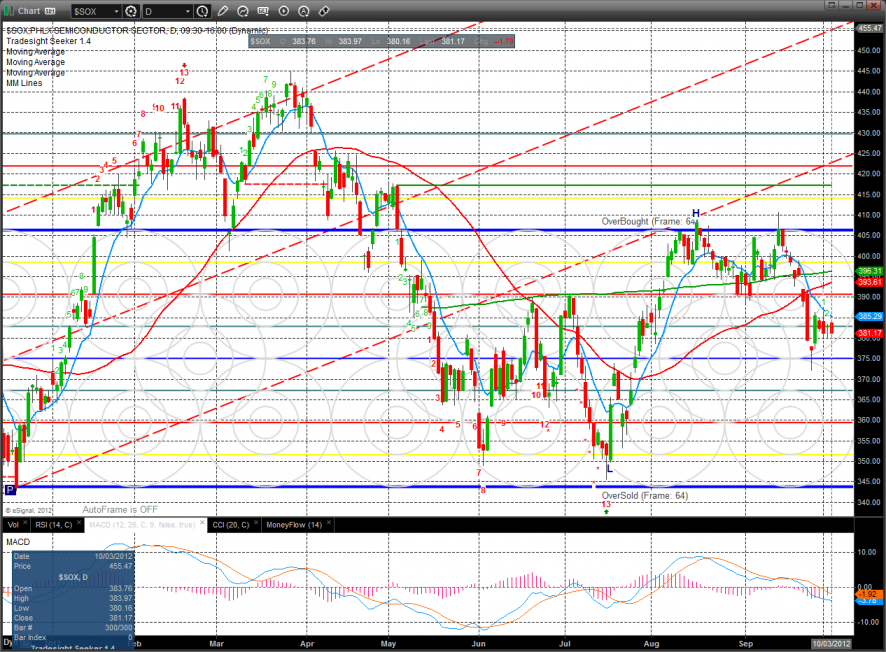 The XAU is used the 6/8 level for support and needs to hold here since there is a potential for a lower high. 181 is the next level of support and a close below 188 will qualify the lower high in the pattern.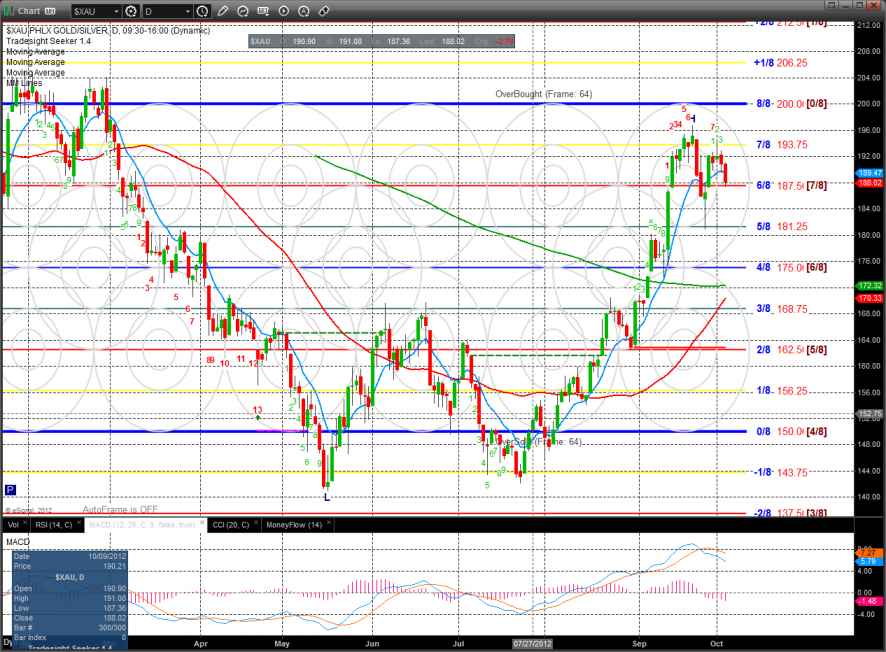 The OSX broke and closed at a new low on the move. This chart looks like trouble for the bulls and should be fuel for the bears to look for shorts. Price broke the static trend line and the MACD breeched the zero line.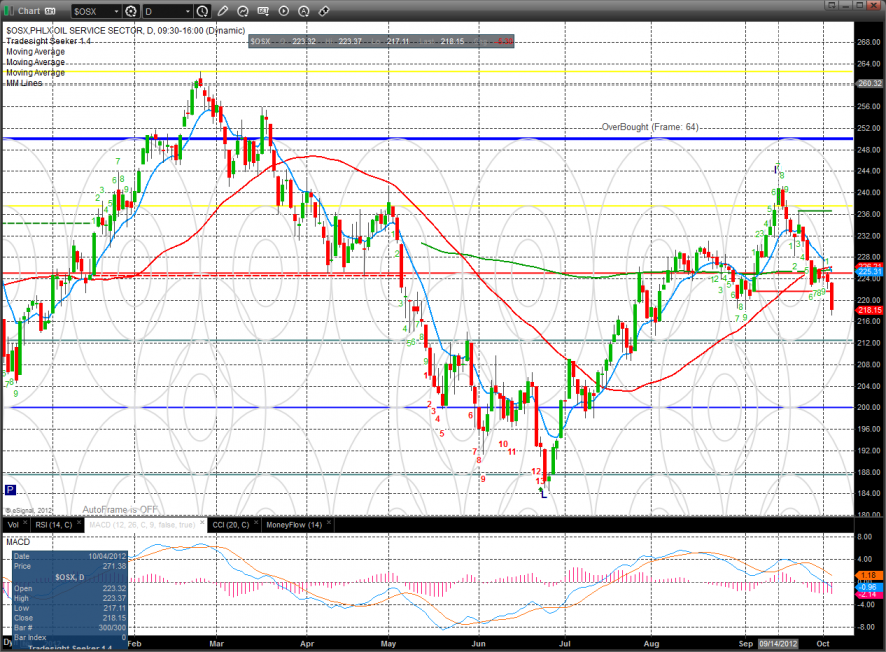 Oil put in a notable break and may have trouble holding at the 4/8 level because the MACD has crossed the zero level.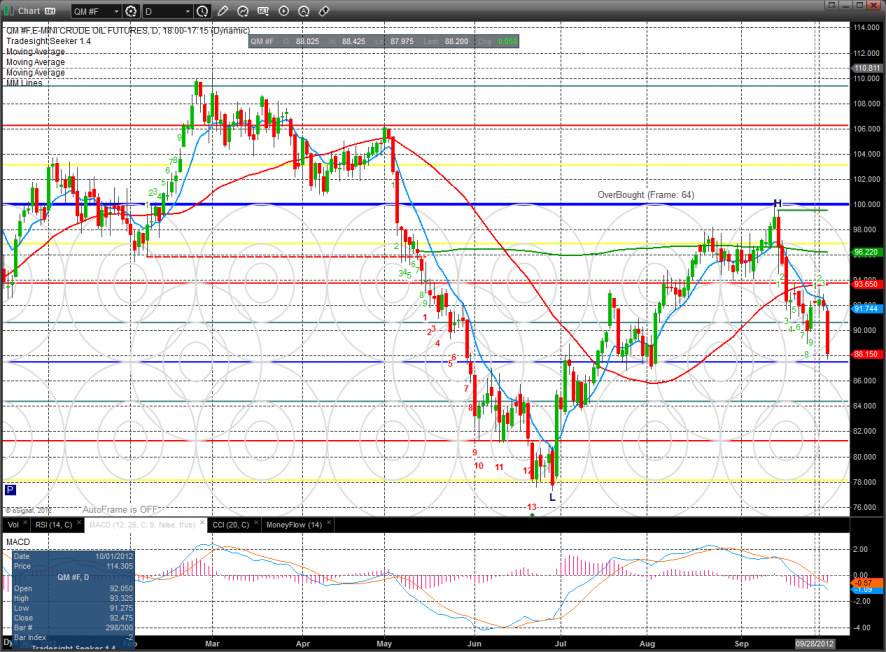 Gold: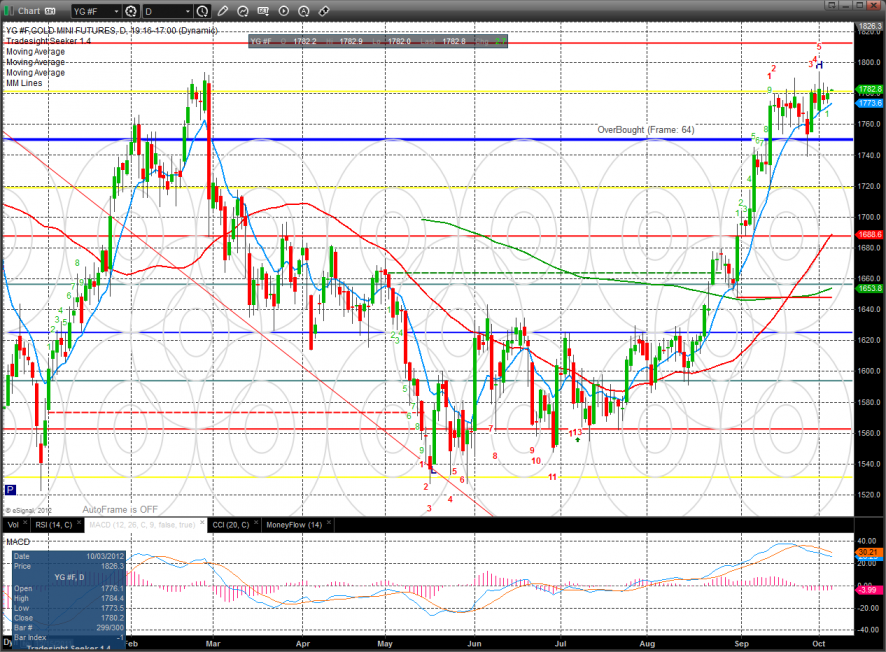 Silver: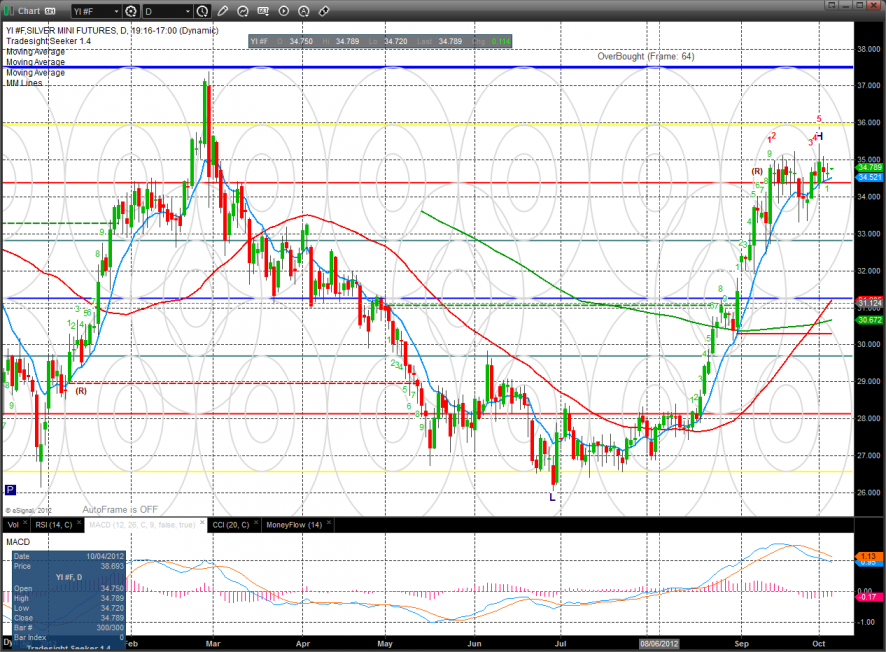 Copper: