The ES was higher by 4 on the day but settled below the opening level. This marks yet another indecisive day for the SPX futures. The Seeker setup count is now 9 days down but bars 8 & 9 are too high to qualify a bounce.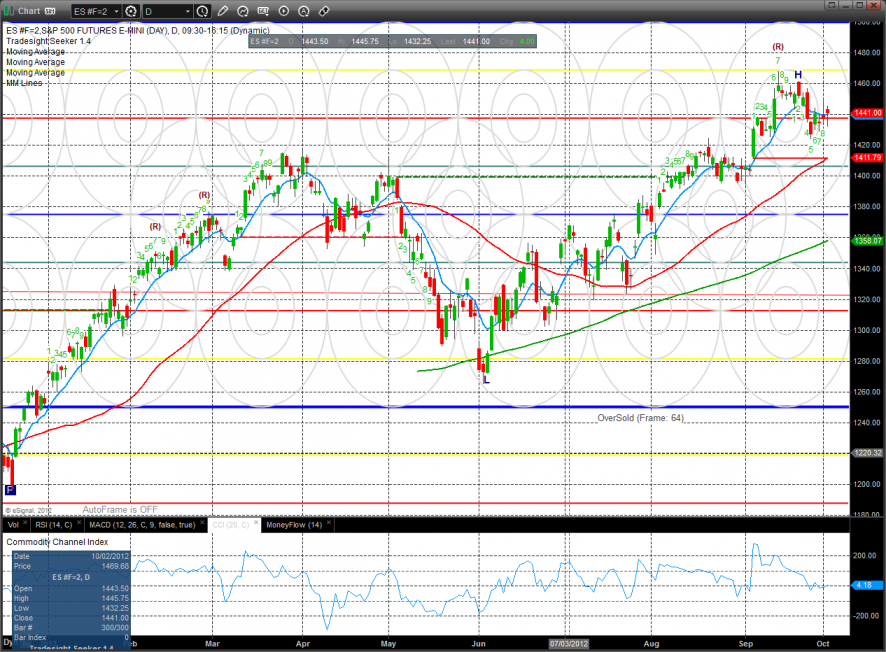 The NQ futures are still below the 10ema and the key 8/8 Murrey math level. This is the 5th candle in basically the same range so when this mini-pattern breaks out it should have some punch. Note that the MACD is negative but still above the zero line.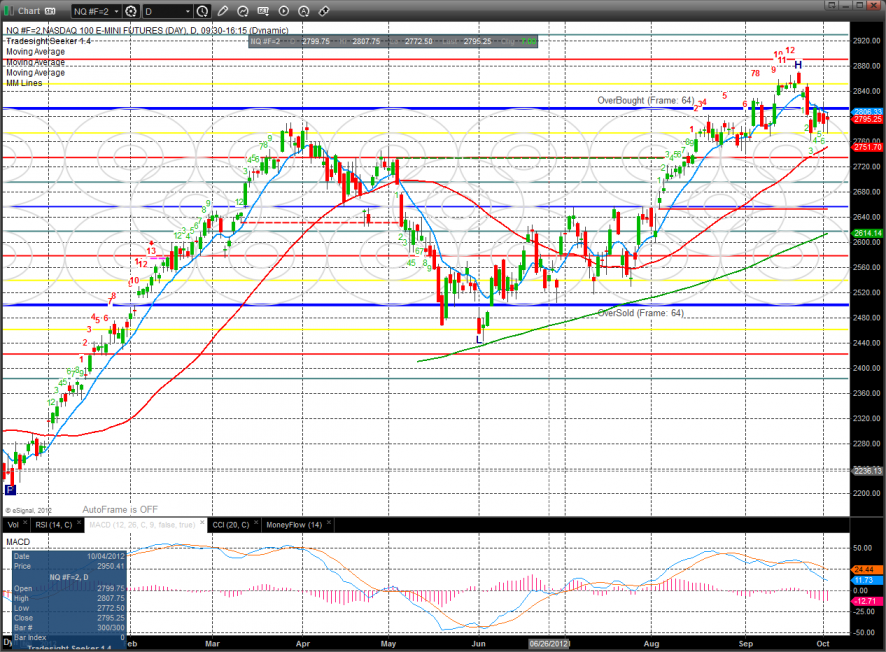 The 10-day Trin is still in the oversold area: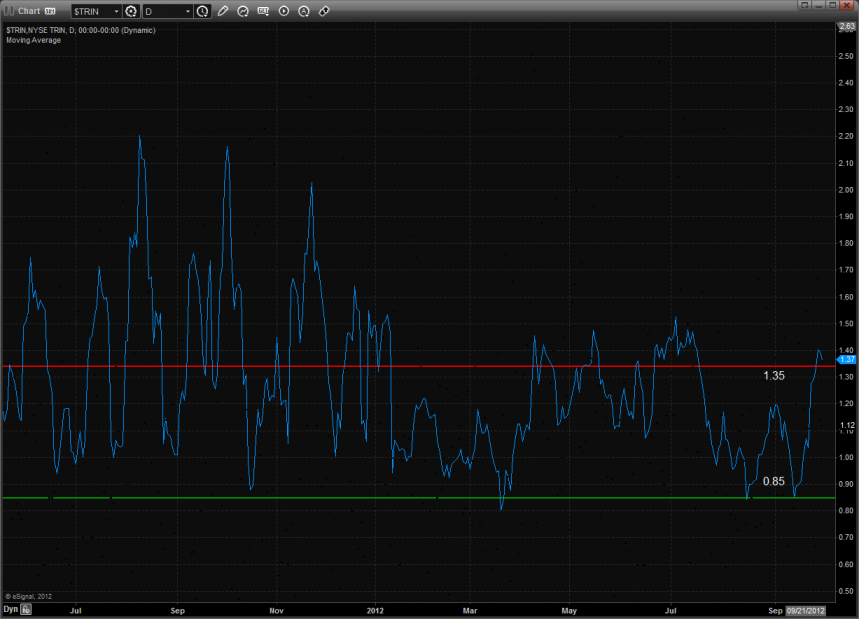 Multi sector daily chart: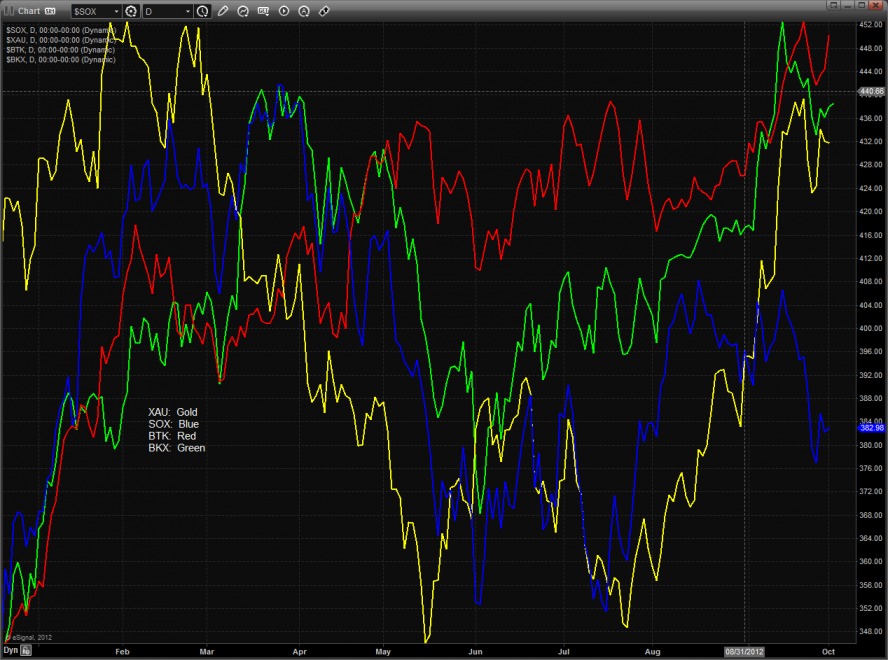 The SOX/NDX cross is still hovering at range low but has yet to definitively breakdown.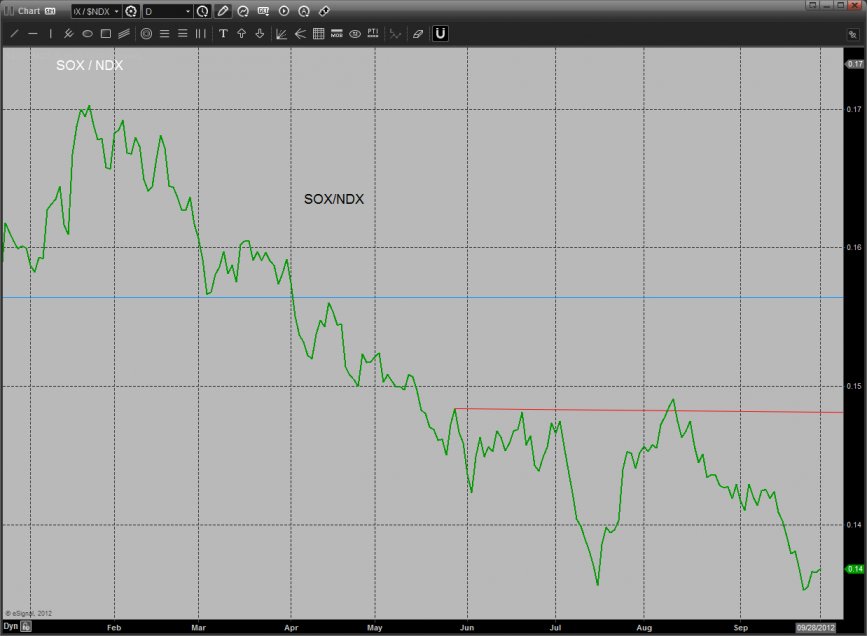 The SPX/TLT cross is still well below the high and is showing a defensive posture from the larger investors.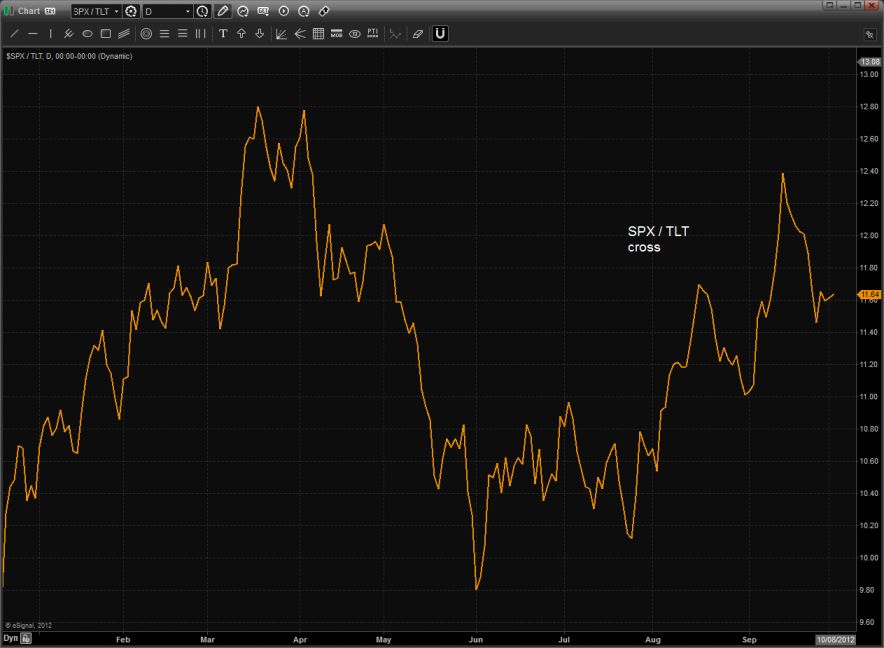 The NDX continues to lose relative strength. AAPL is the key here and if it breaks down then the NDX and by association the SPX is doomed.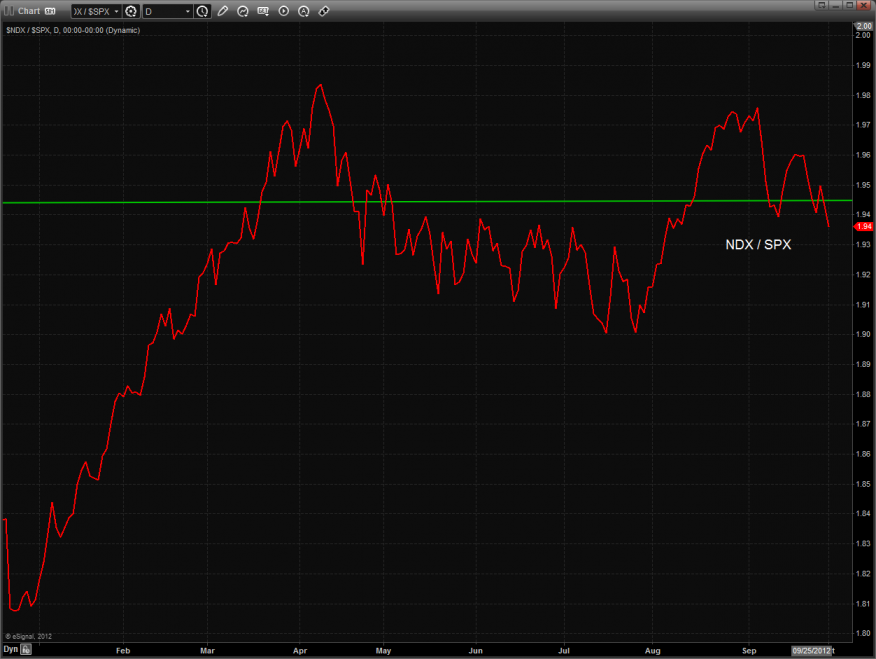 The BTK was the top gun on the day and is poised to challenge the prior high. There is no Seeker count to stand in the way of it taking a shot at the 8/8 level or even the overbought Murrey math levels.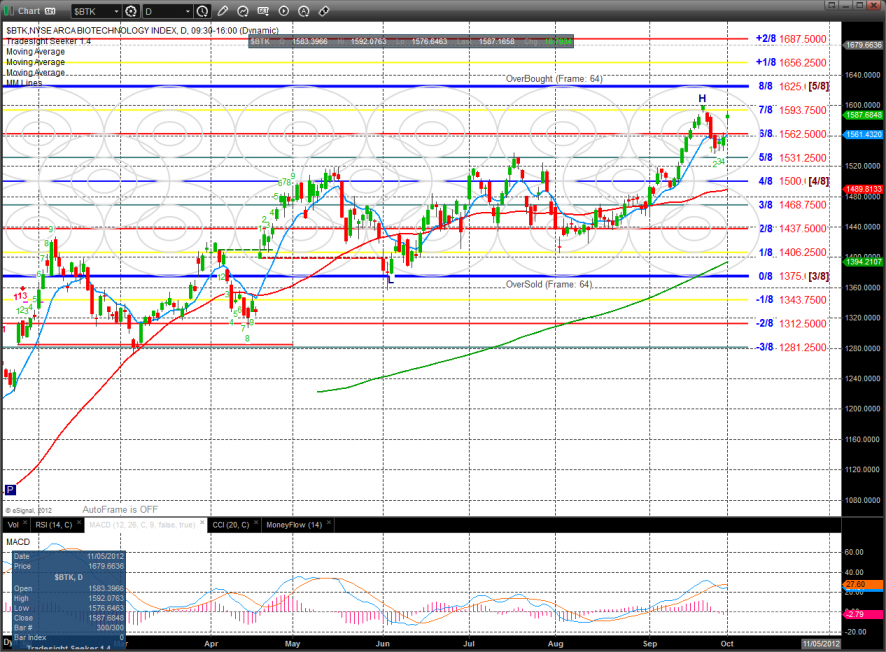 The SOX was stronger than the NDX but posted an inside day. Keep in mind that the close was below all of the major moving averages and the MACD is below the zero line.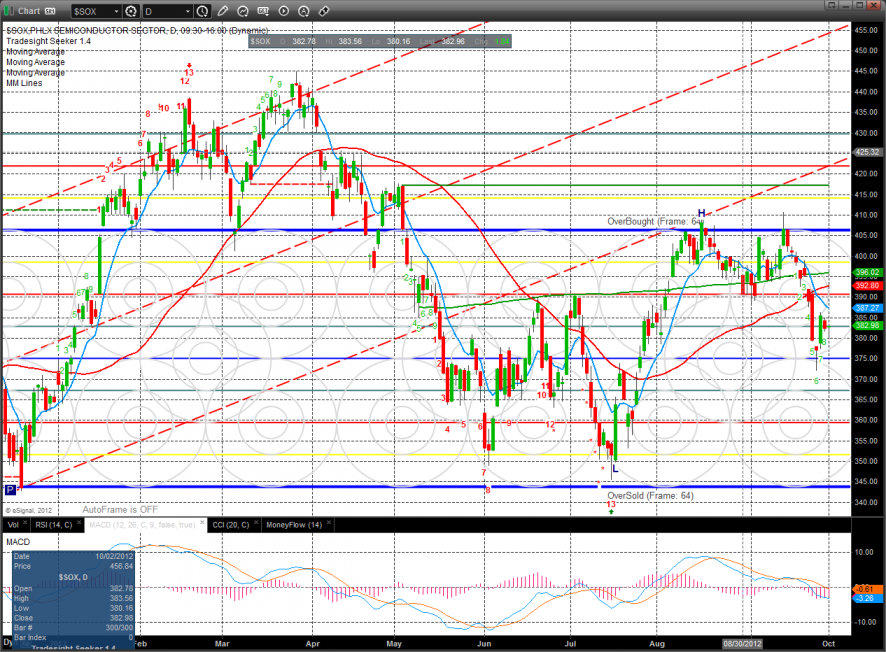 The BKX remains below the 8/8 level and needs to get something going.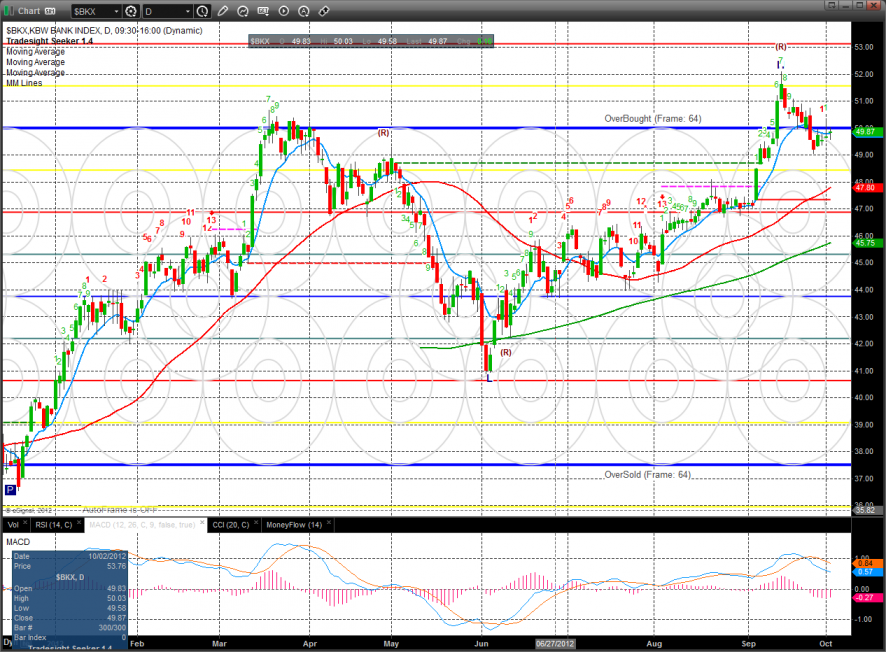 The OSX made a new low on the move and is using he active static trend line for support. There is a window of opportunity for the bulls to make a move before the MACD loses the zero line. Time is short and if energy is moving lower the overall market will feel the pull.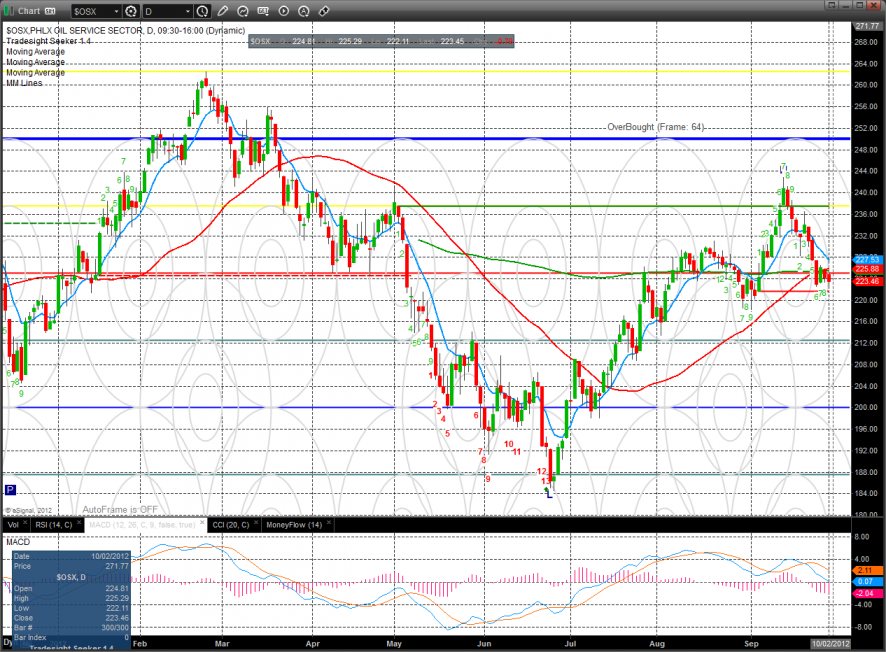 Oil: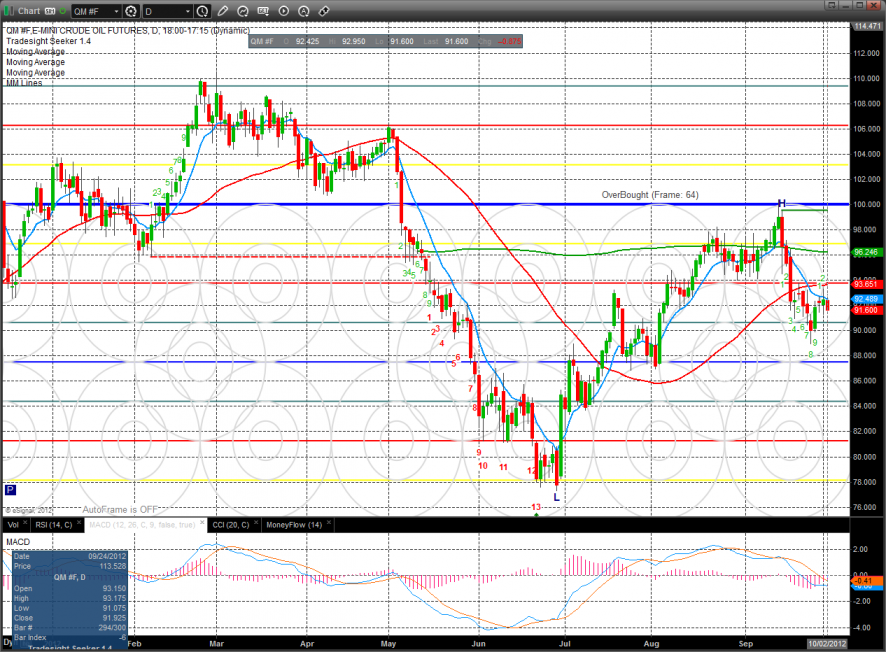 Gold: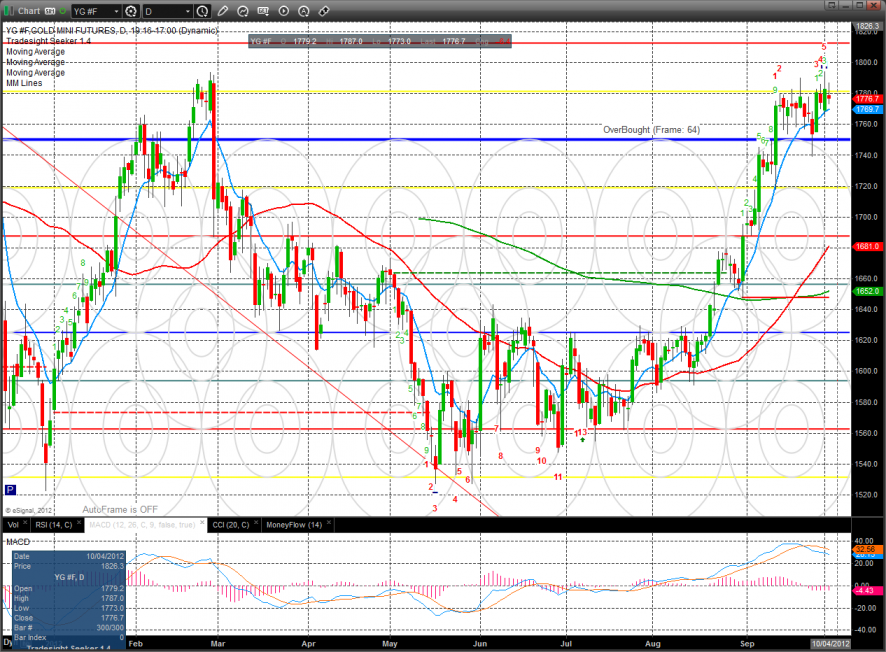 Silver: