The SP closed at a new bounce high as Q1 comes to a close adding 7 on the day. Price tested but did not exceed +1/8. Note that the pattern is now 8 days up.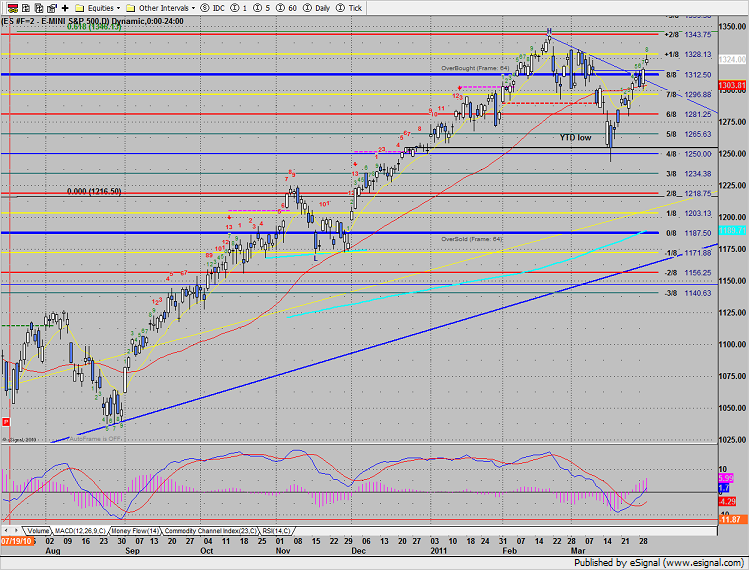 Naz gapped higher, filled the gap, and then settled right at the open. Like the SP, the Naz is 8 days up. There are a large number of stocks in the same rhythm as the SP and the Naz with a very notable 1477 stocks 8 days up.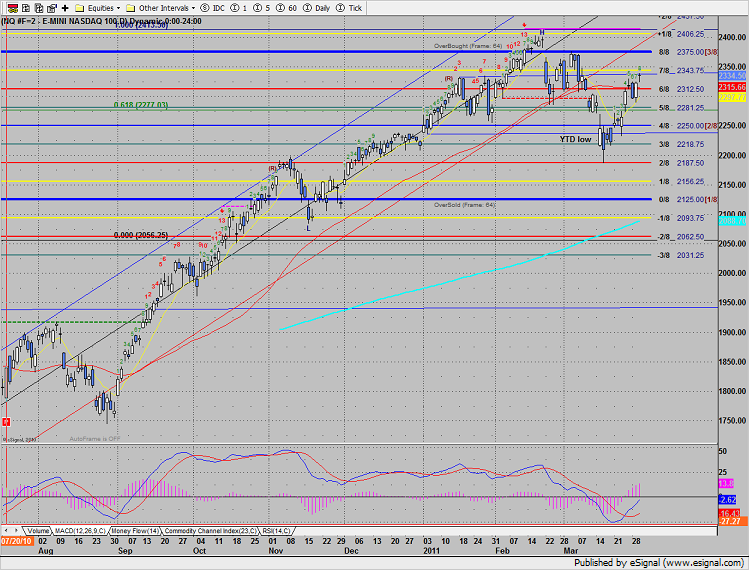 The multi sector daily chart reinforces the comments form the last report, keep a eye on the relative strength developing in the BTK.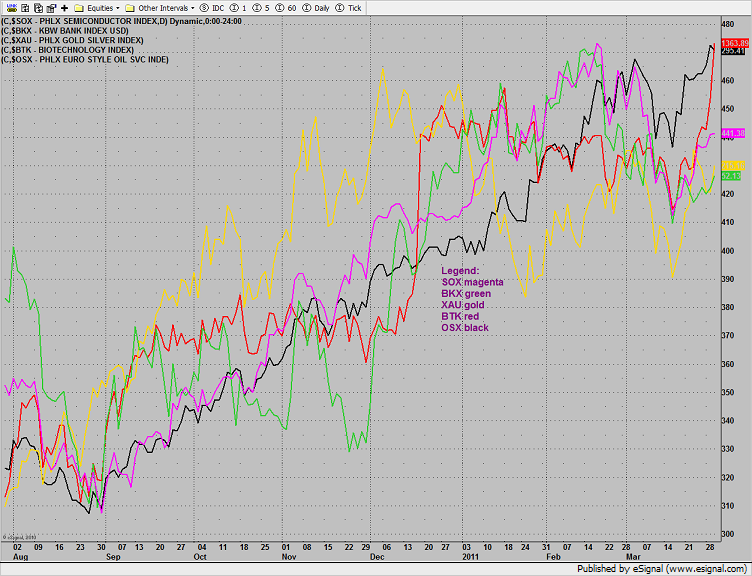 The BTK was top dog by a wide margin exploding higher by 3%, keep an eye on the next fib target.


The XAU outperformed the broad market by 100bp, price remains above all of the major moving averages.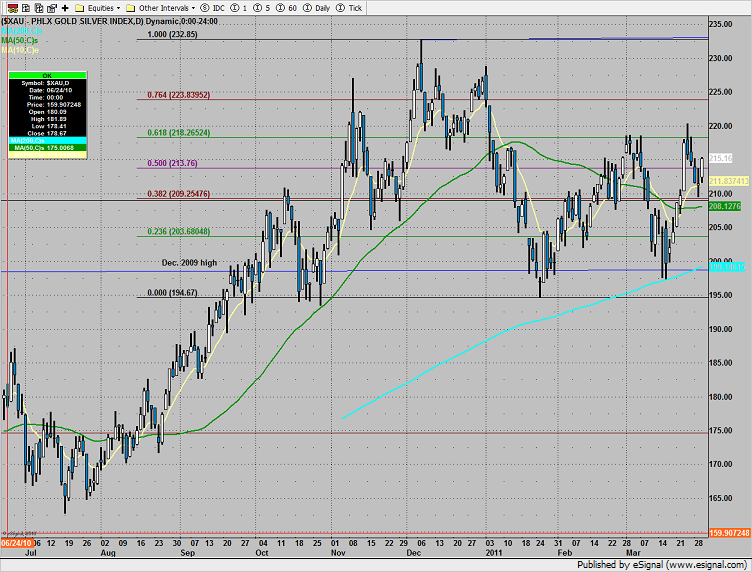 The BKX is still sleeping and traded in-line with the broad market.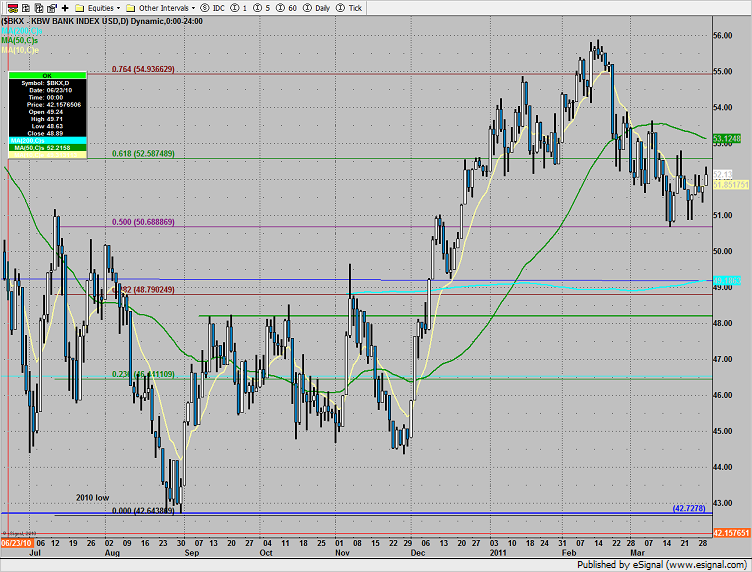 The SOX was relatively weak, testing and rejected by the 50dma.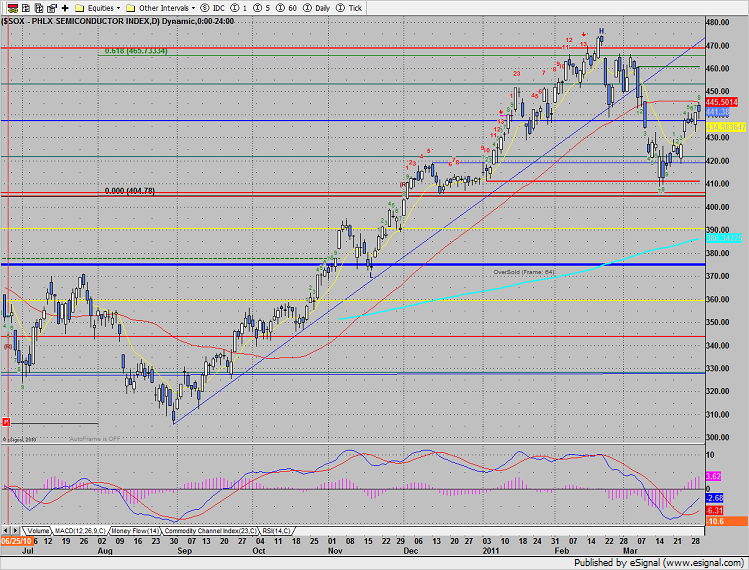 The OSX was the last laggard but did record a new intraday high on the move. The 100% fib extension is a very key area. Even though today was a new high, price closed below the open making a distribution day. Range high distribution days are where bull moves often begin corrections.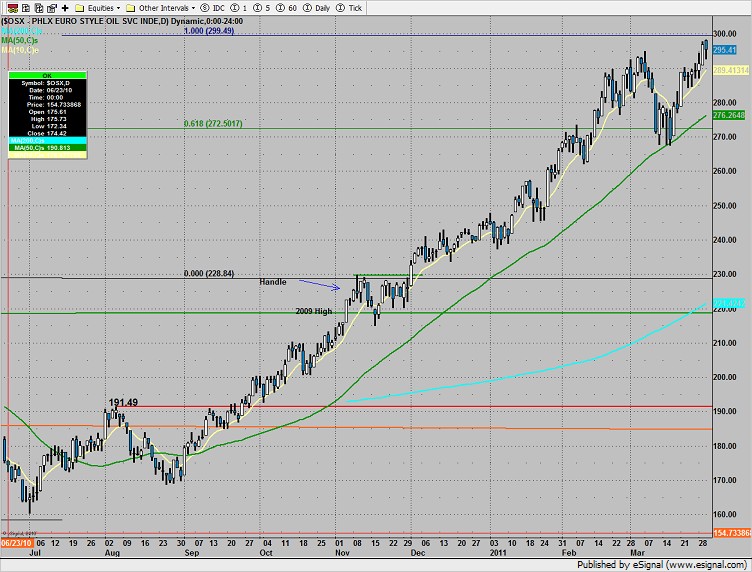 Oil: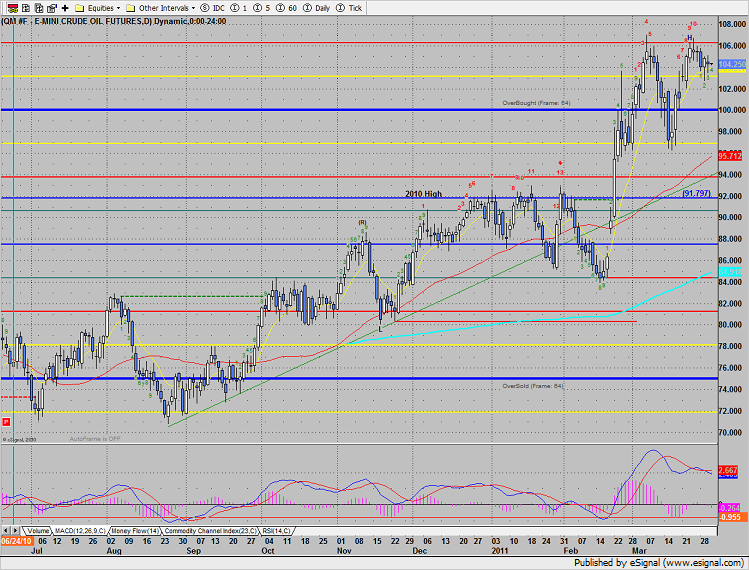 Gold: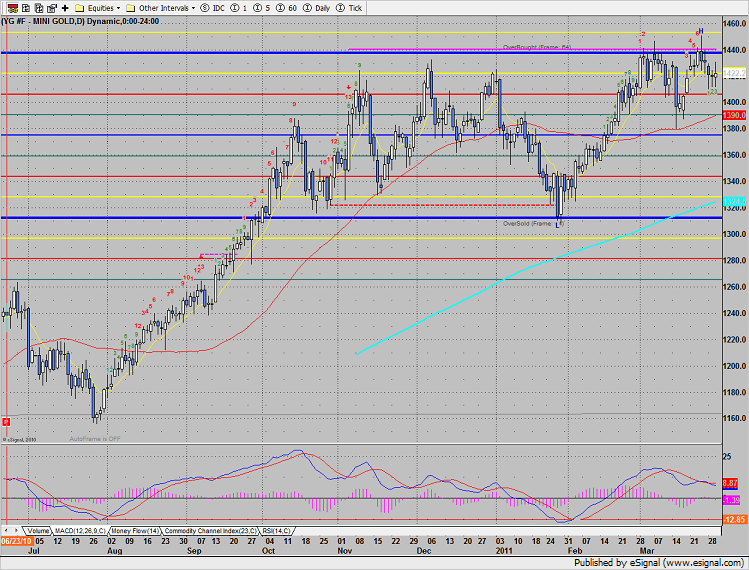 The weekly cumulative advance/decline line continues to look very healthy with implys that pull backs should be short lived.