The SP closed almost flat after recouping some decent intraday losses that saw price undercut Monday's low. The 2 day FOMC meeting announcement will come out Wednesday at 2 pm EST.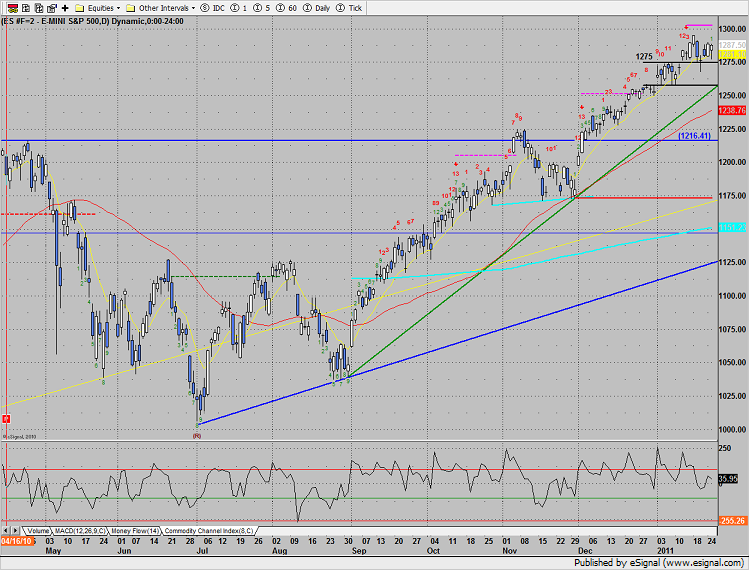 Naz was higher by 3 and was relatively strong vs. the broad market all session. Note that the Naz didn't break the prior days low while the SP did.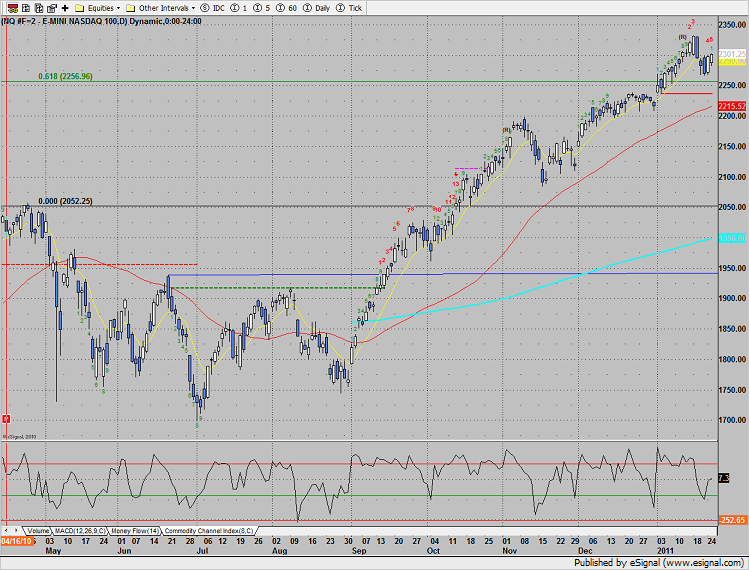 Multi sector daily chart, note the new low in the XAU: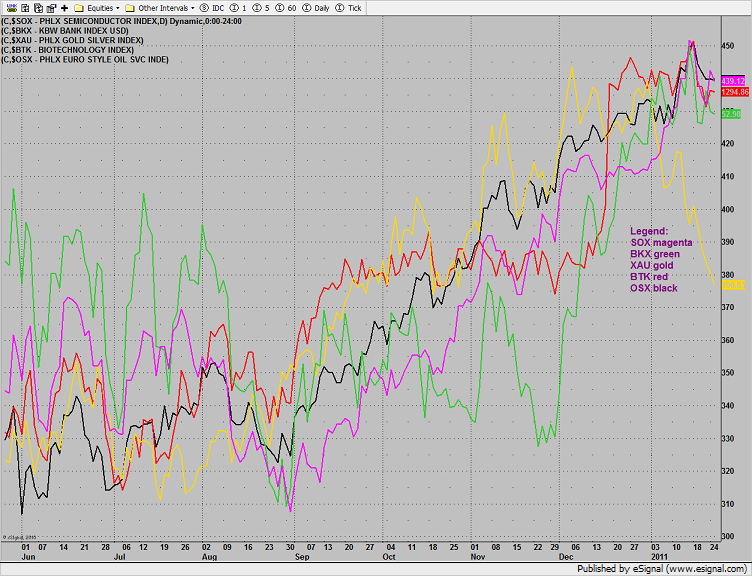 The put/call ratio recorded the second highest reading of 2011 as investors took a more conservative posture.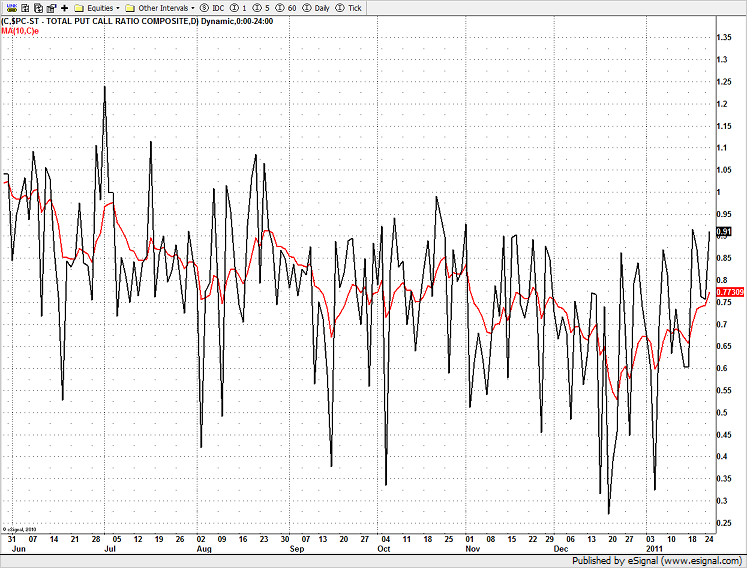 The 10-day Trin is neutral, midway between the overbought and oversold thresholds: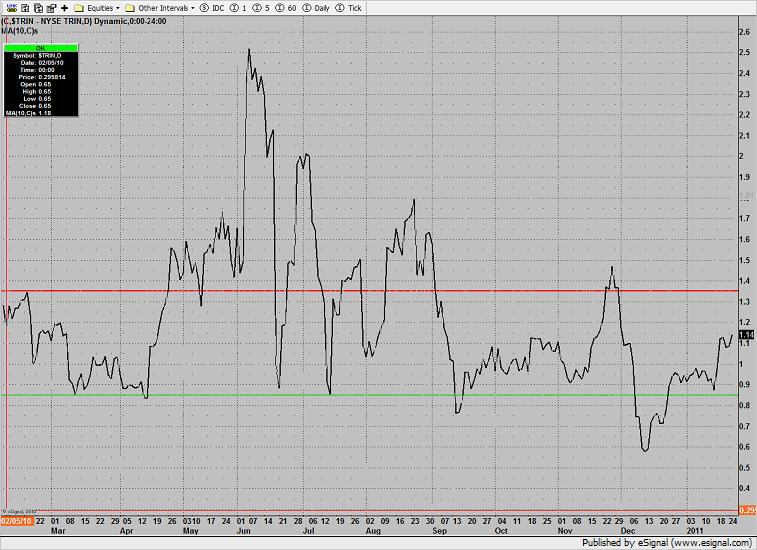 The Dow/gold ratio is moving in favor of stocks vs. gold. A break above the 10 level would be a very bullish development for equities.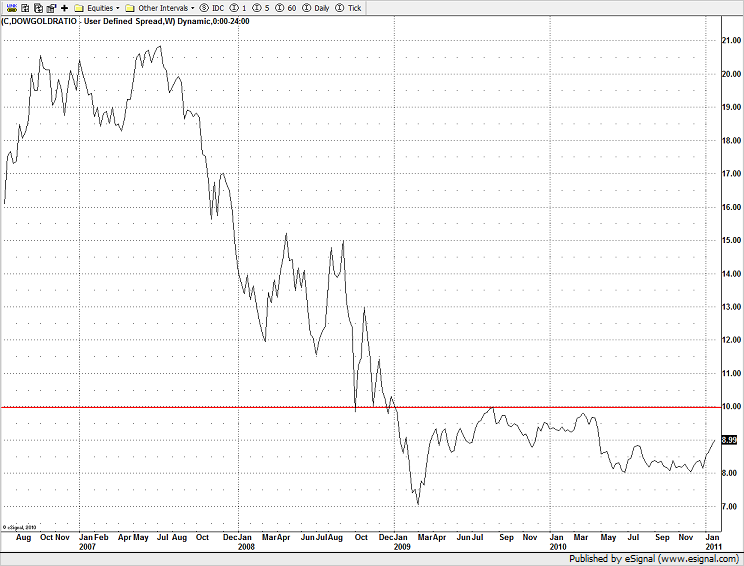 The BTK is holding the 1280 level. Further consolidation is likely necessary before the next measured move target (1407.50) can be challenged.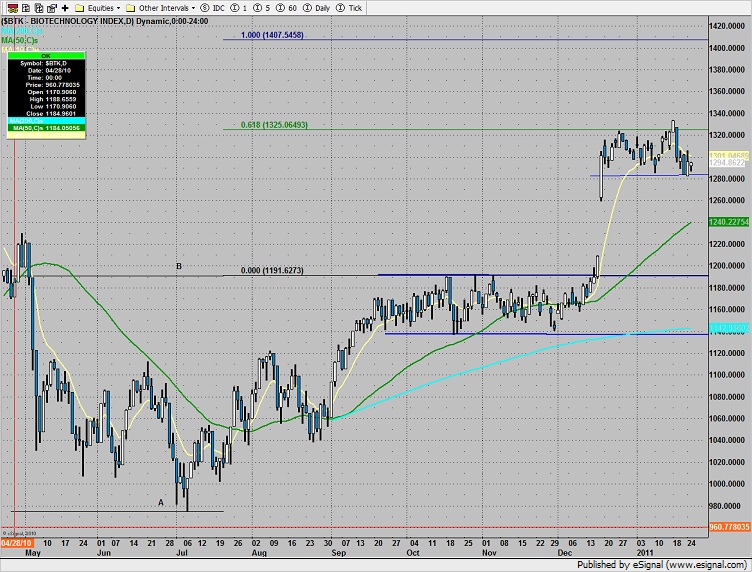 The OSX was flat on the day but has left some bullish tails on the chart where buyers absorbed the lower prices.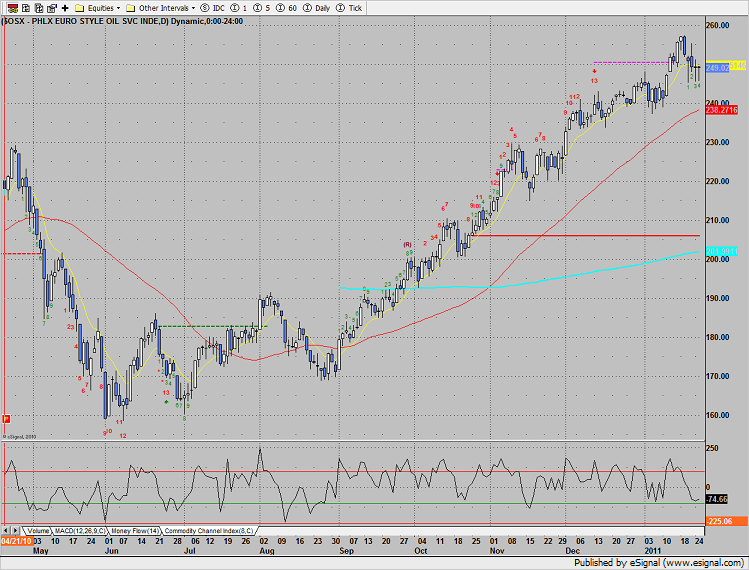 The BKX continues to hold above the 62% fib. A close below this level will turn the chart short term bearish.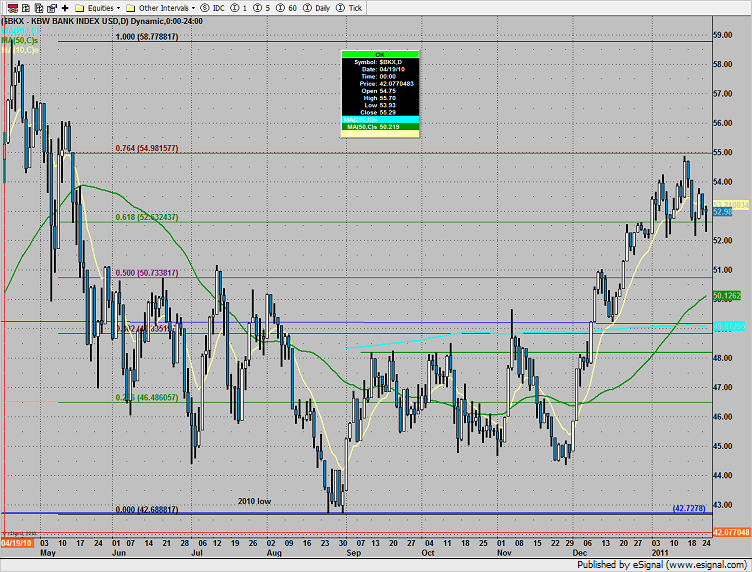 The Dow transports tested and held key support. Be sure to have an alarm set for a break below 5k.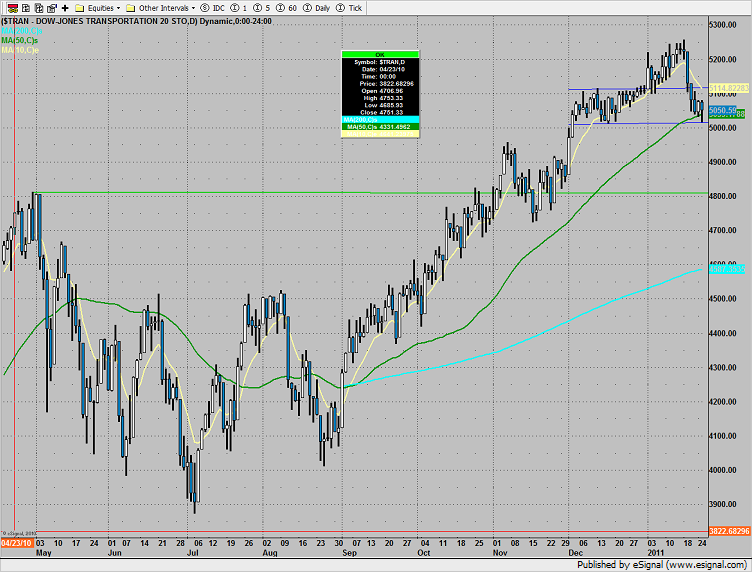 The SOX posted an inside day, so nothing new technically:
Sox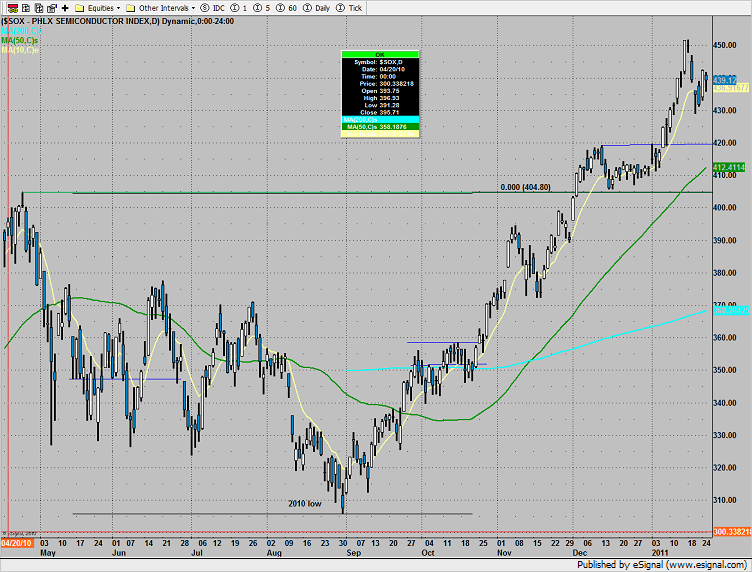 The XAU declined enough to call the static trend line test complete (yellow arrow). Since the pattern is now 8 days down some order of bounce could begin in the next couple of bars.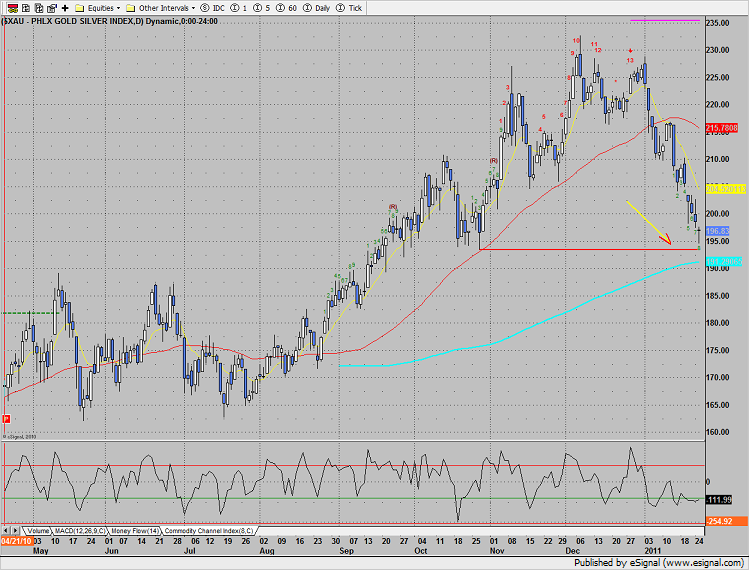 Oil settled below the most recent DTL and May 2010 breakout level.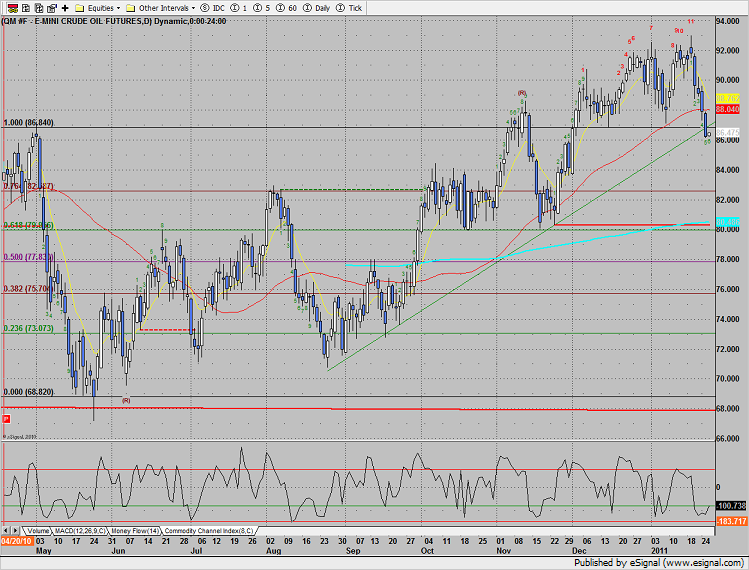 Gold tagged key support at the static trend line (red). This is a pretty fair area to expect a bounce, a settlement under 1321 will likely begin a momentum move to the 200dma.