The SP broke above the trading range, making a new high and closing near the high of day. The pattern is now 12 days up.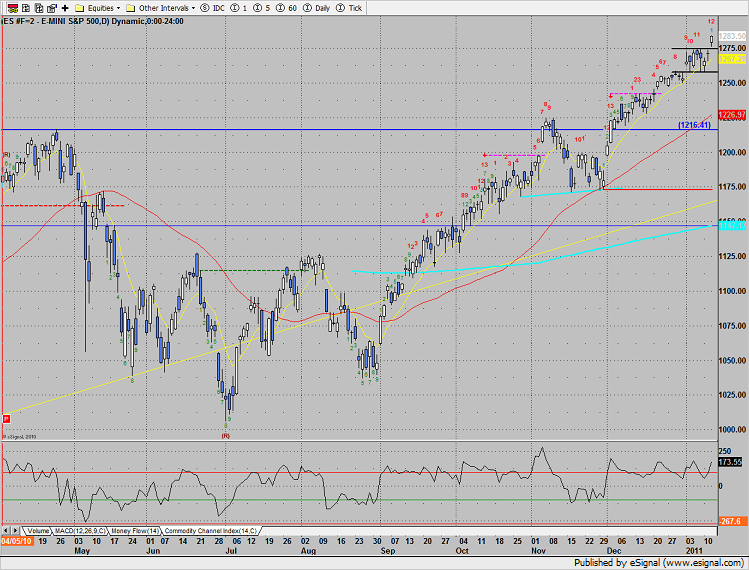 Naz also broke to a new high and recorded 9 days up. Note that the Seeker countdown run, currently 10 days up will recycle and erase if the new 1-9 setup completes on or before the 13 countdown candle prints.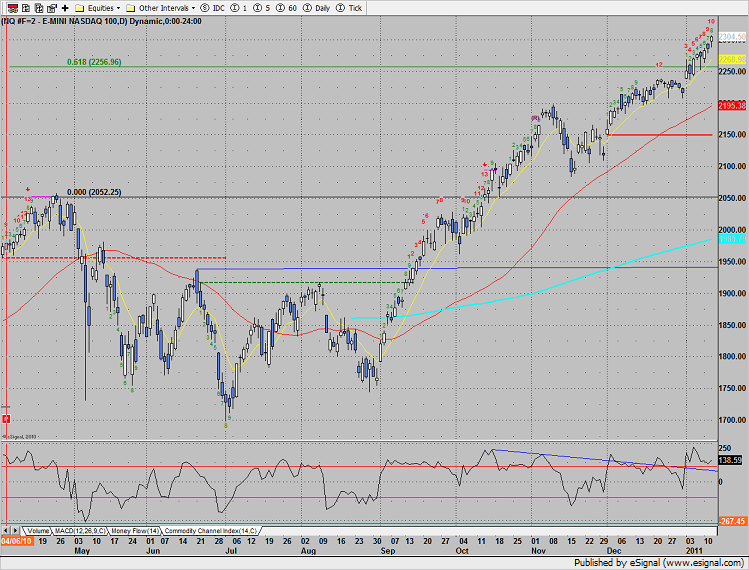 Multi sector daily chart: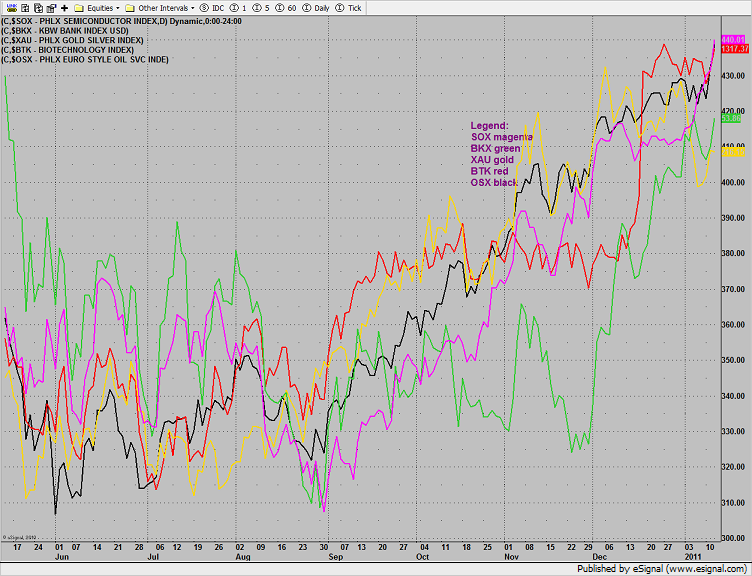 Below is a special review of some of the key intermarket relationships
The NDX and SPX are trending in harmony, like they should during a sustainable impulse.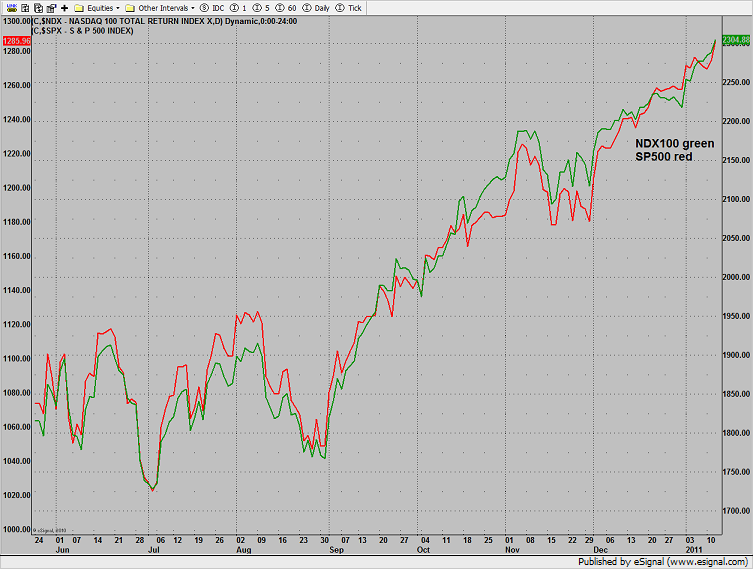 The oil services stocks, OSX, are leading the move, currently outperforming the underlying crude futures. There is no divergence present and implies that crude could breakout and sustain the move.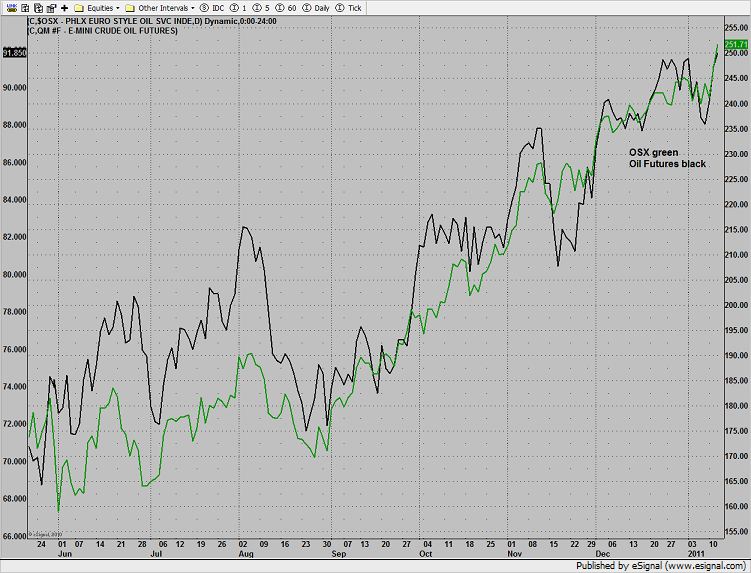 The semiconductor stocks, SOX, have been underperforming the broader NDX for most of the move. The SOX index has recently broken out and is not back in sync with the move. Classic analysis would look for the SOX to lead the NDX and then have the NDX react a move higher. This typical condition has been absent because the NDX has been the leader and the semiconductor stocks have lagged. A rollover in the SOX index could be a rally killer. Intel reports later this week and should influence this important relationship between the NDX and SOX. If the SOX rolls over and turns negative, the intermarket effect could terminate the NDX advance.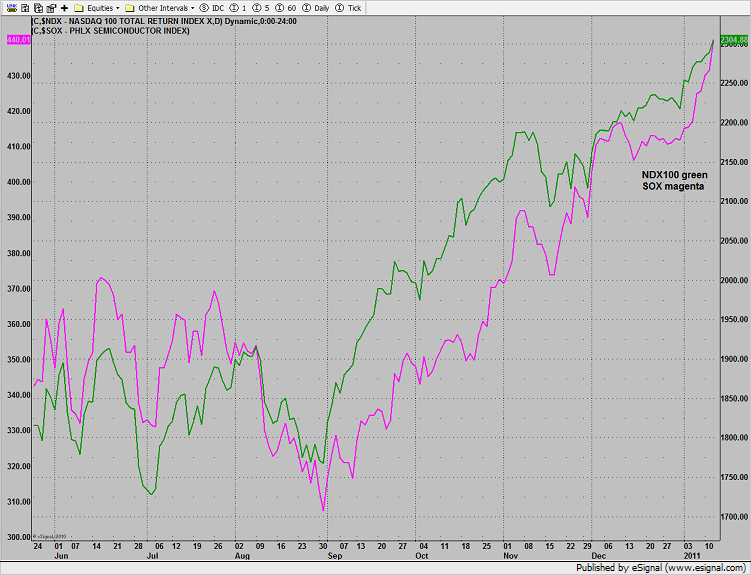 The gold mining stocks, XAU, are underperforming the gold futures. If this condition persists, a full blown selloff in gold futures is likely. This is a key divergence and is very typical at inflection points in commodities. The classic intermarket relationship is that the commodity producing stocks will lead the underlying commodity futures until the top. When the top is in progress, the stocks will underperform and diverge from the commodity price, even when the commodity is making new highs. This relationship should be monitored closely. The XAU and gold futures would be a likely source of funds for typical growth asset allocations.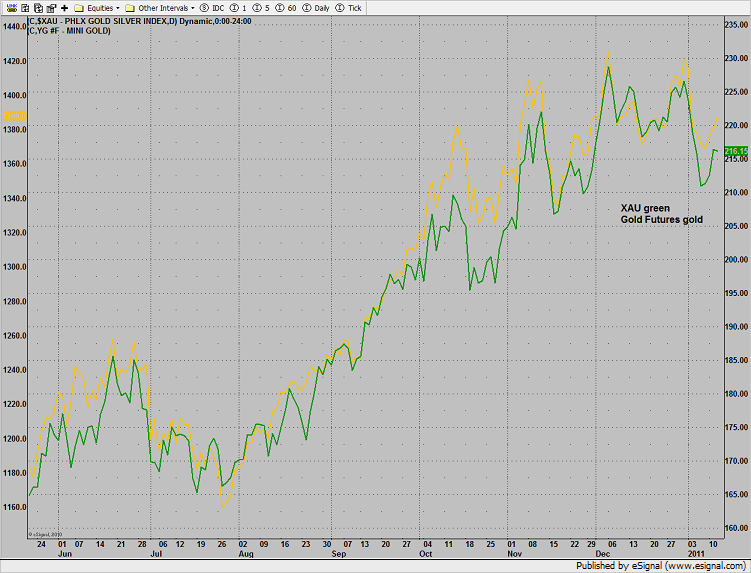 The SOX was top gun on the day, +2%.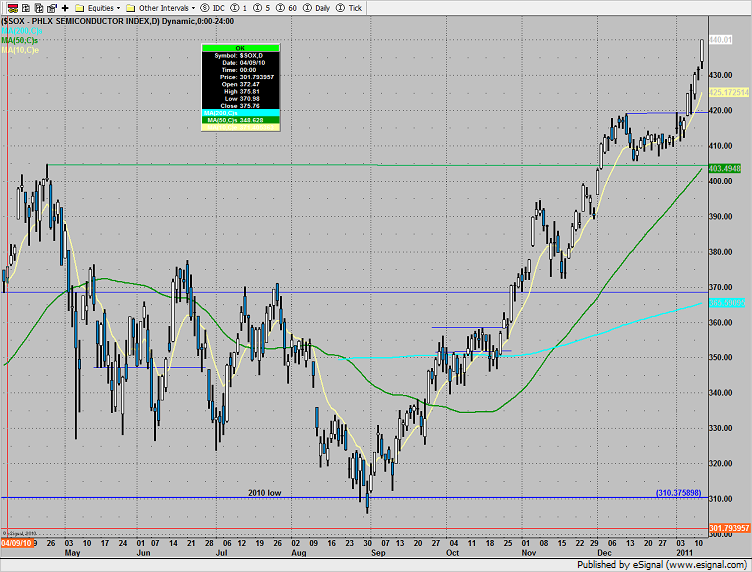 The OSX was close behind in performance, up just under 2%.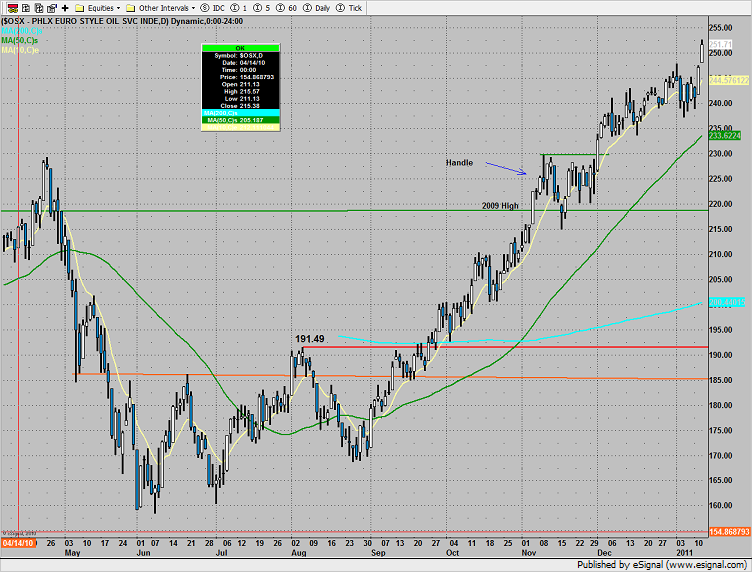 The BKX closed just shy of a new high: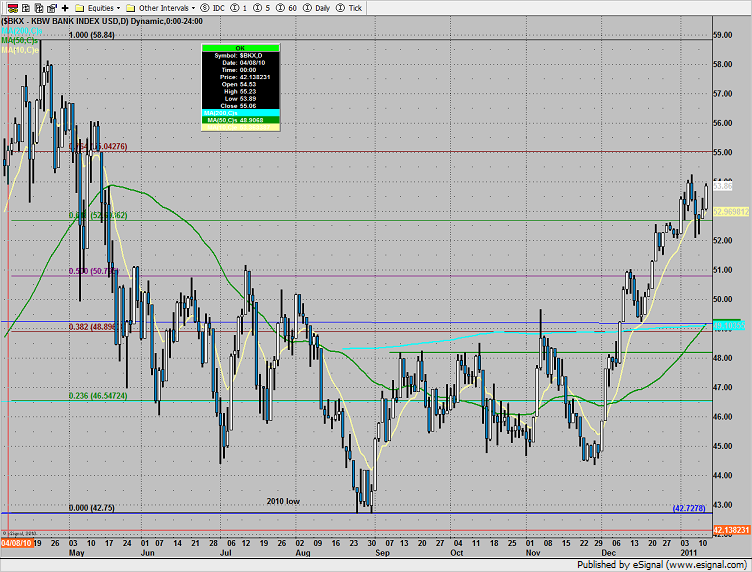 The broker-dealer index recorded 13 days up.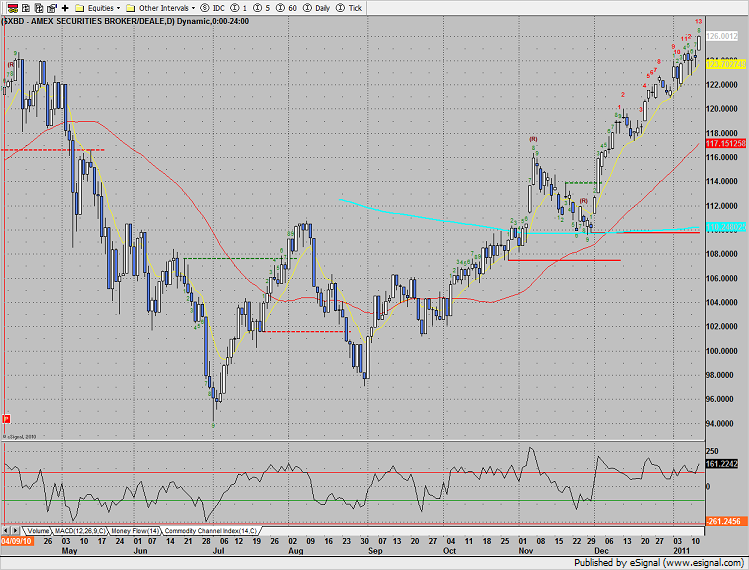 The XAU was last laggard, the only major sector down on the day.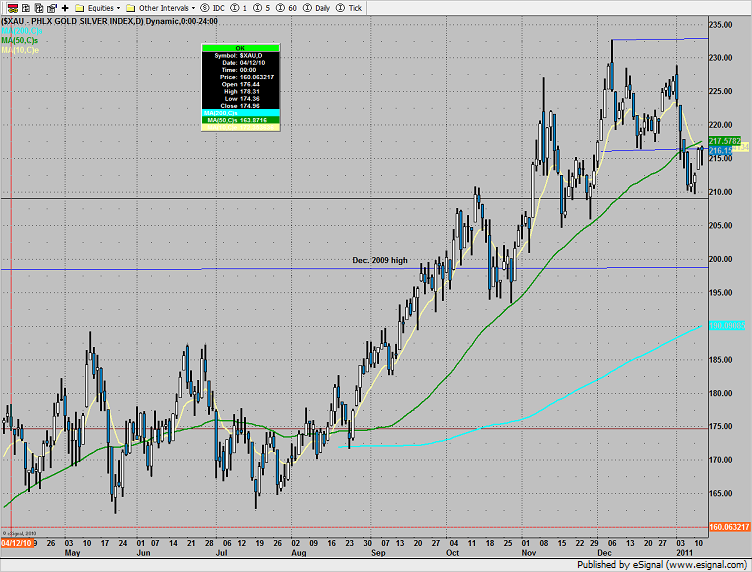 In the weekly chart of the VIX note that price is coming into key support at the 15 level.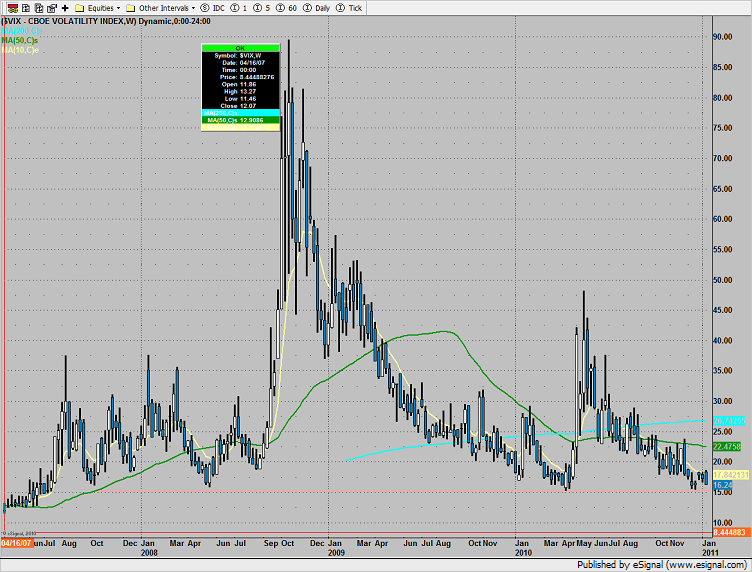 Oil settled at a new high, just under the 2010 high.