Nice night. See AUDUSD, EURJPY, and GBPUSD below for winners. Only thing that didn't work was the NZDUSD Value Area. Still short GBPUSD with at least a 125 pip winner working.
New calls tonight and Chat. Great week so far AND ranges have been average or better two days in a row. If this continues, we'll be moving back to normal size next week finally.

24 Hour EUR/USD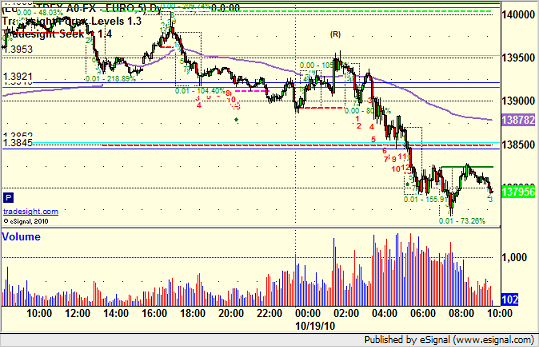 24 Hour USD/JPY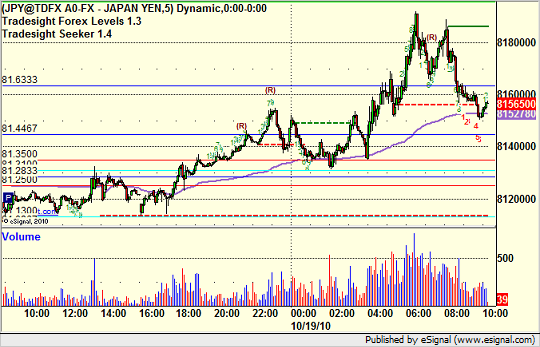 24 Hour GBP/USD
Triggered long early (half size) at A and stopped. Triggered short at B, hit first target at C, and lowered stop several times, currently short with stop a few pips over S2 which is being used as resistance at D: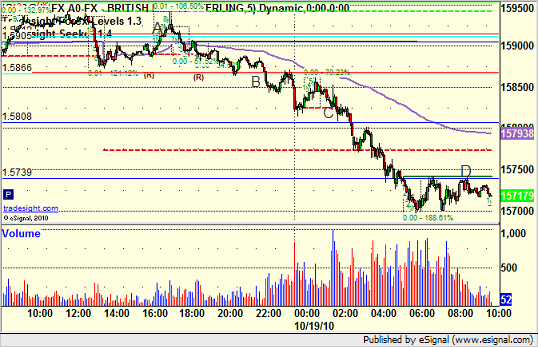 24 Hour USD/CHF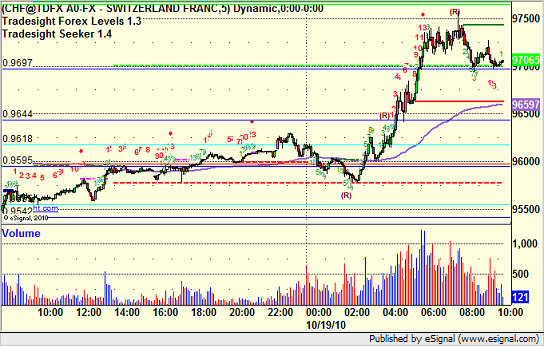 24 Hour USD/CAD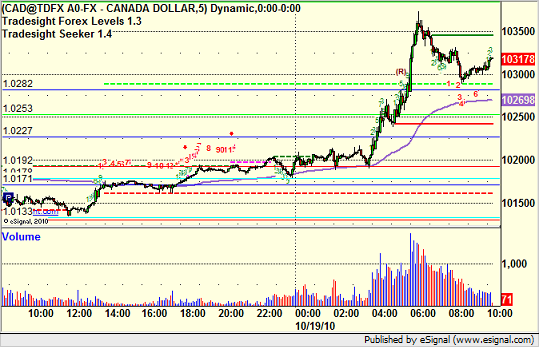 24 Hour AUD/USD
Value Area worked nicely from A to B: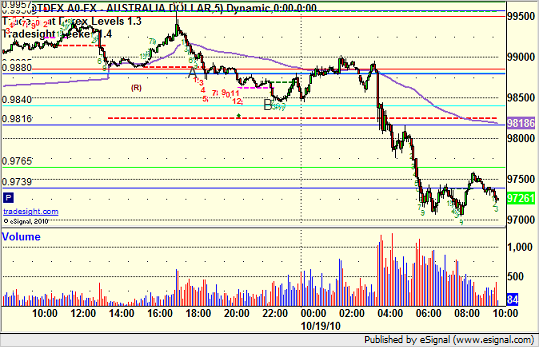 24 Hour NZD/USD
This is the Value Area that didn't work: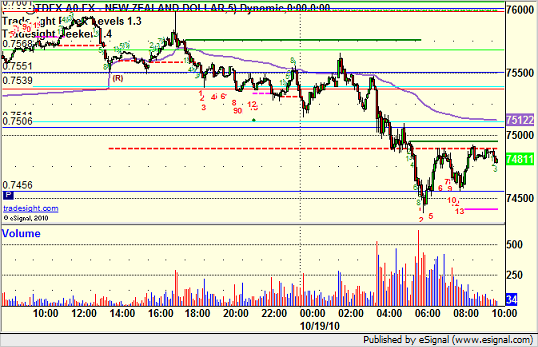 24 Hour GBP/JPY


24 Hour EUR/JPY
Value Area worked PERFECTLY, no risk, from A to B: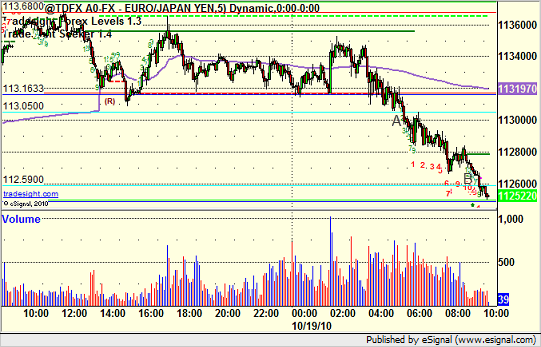 24 Hour GBP/CHF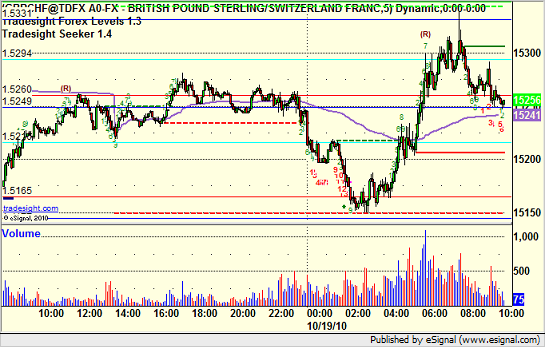 To receive these reports daily and the trade calls that led to over 200 pips in winners tonight, take the $2.99 trial of our service (two weeks) or sign up for the Forex package today. Prepare for the launch of the new Tradesight website this week!