The ES started Q2 with a gain of 9 on the day. This is neither a new high nor a new high close on the move. There is nothing new technically other than settling above the 9/8 level again.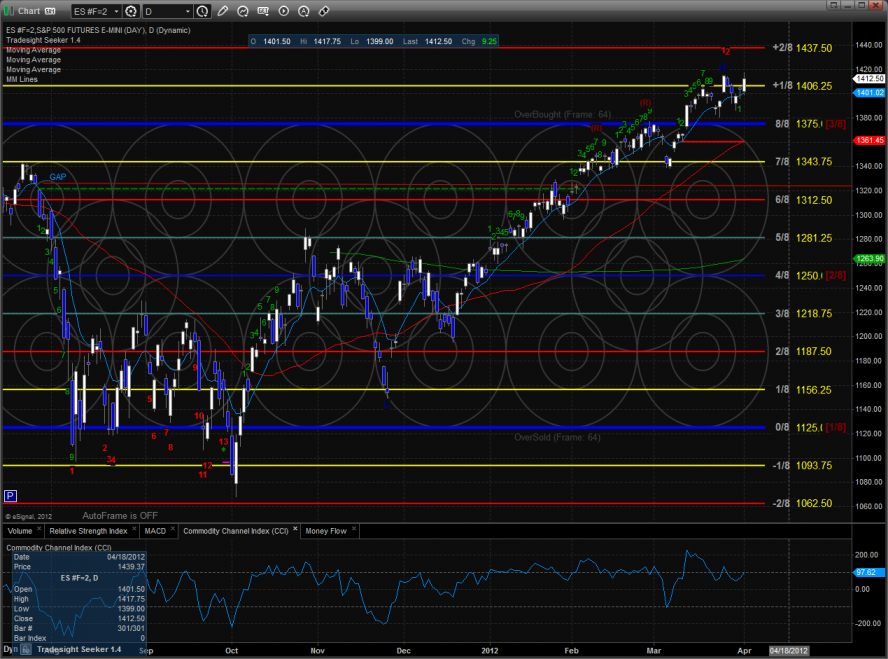 The NQ futures exactly matched the high close of the move by gaining 26 on the day. The 8/8 level just overhead is the Sheriff in town and is still supported by the 10ema.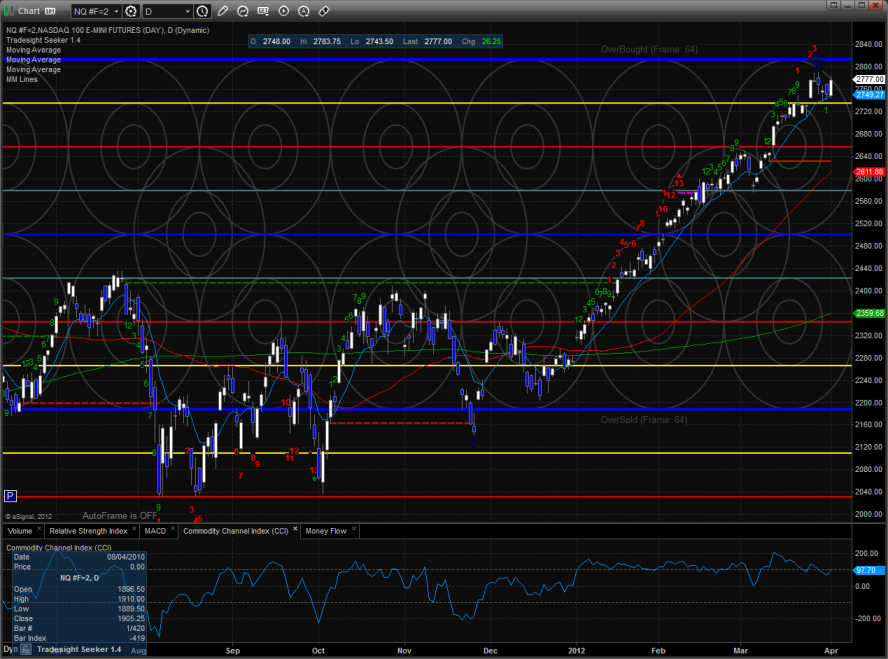 The 10-day Trin is in the middle of the neutral area.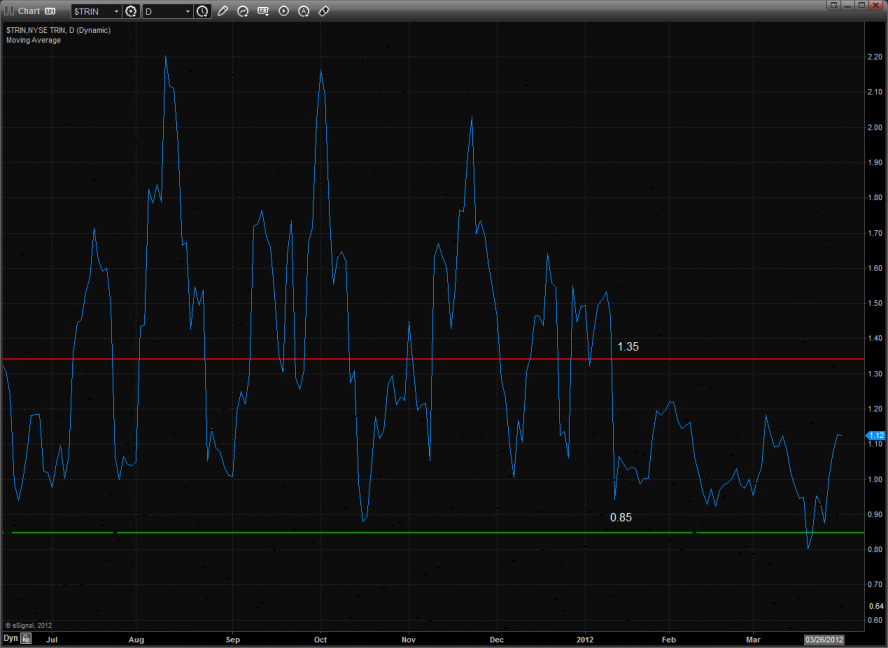 Multi sector daily chart: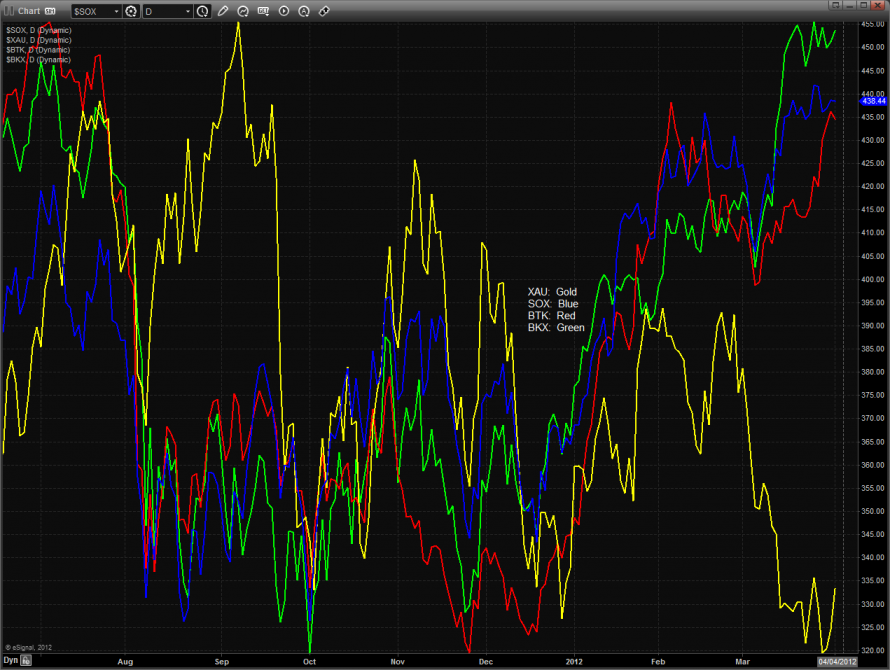 The total put/call ratio recorded moderately bearish reading.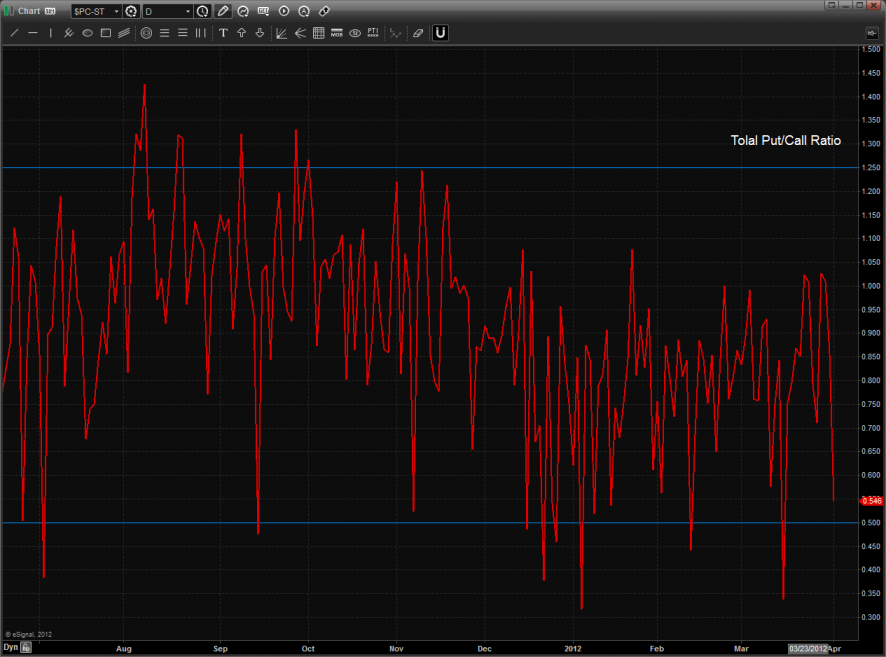 The SOX continues to bearishly lag the NDX.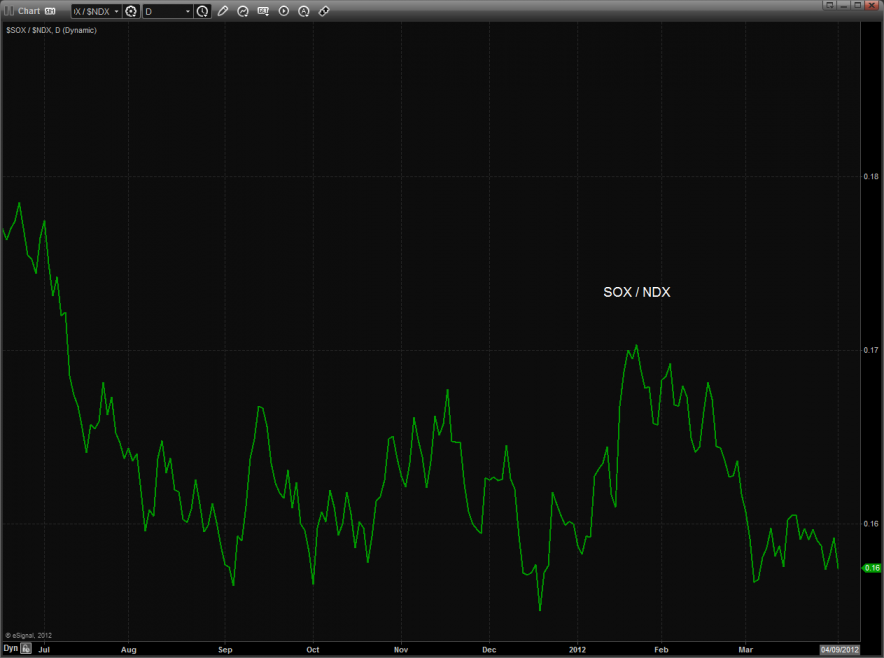 The XAU was the top gun on the day perhaps making a short term bottom. Keep a close eye on how the MACD plays out over the next few days.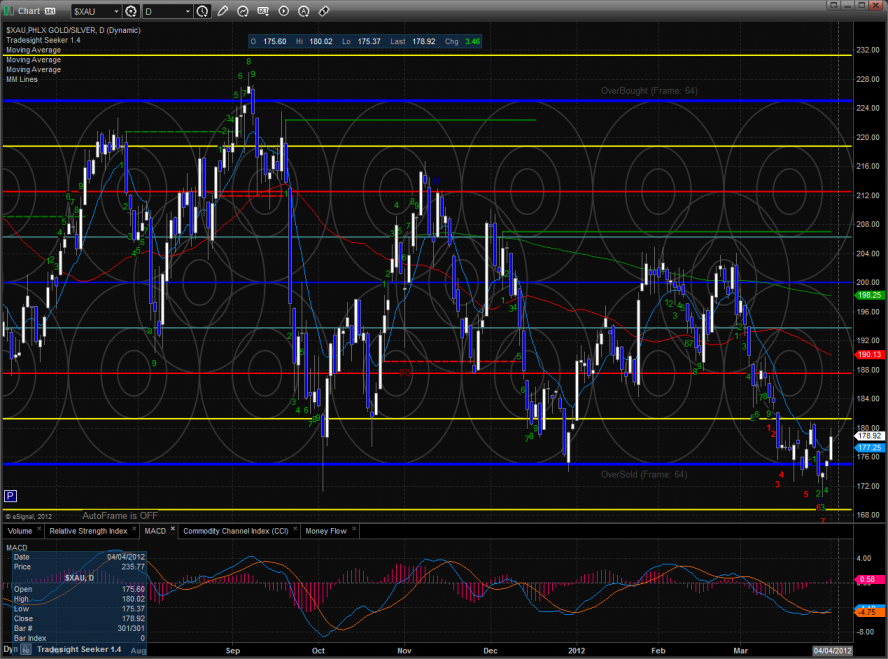 The OSX bounced back to the breakdown area.


The BKX remains boxed up staging right at the key 8/8 Murrey math level.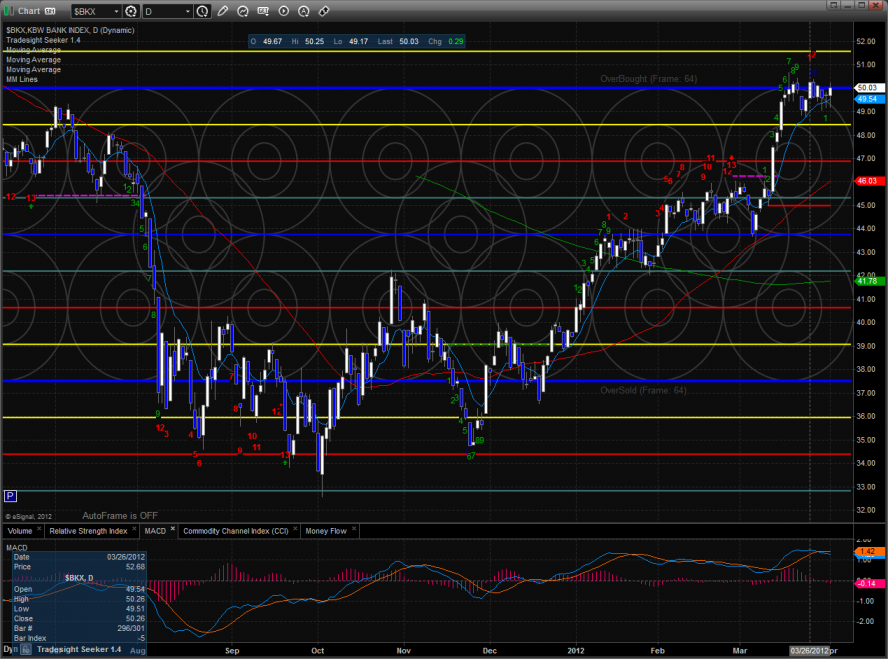 The SOX was lower on the day still feeling the weight of the active Seeker signal. This was a gross underperformance vs. the broader NDX.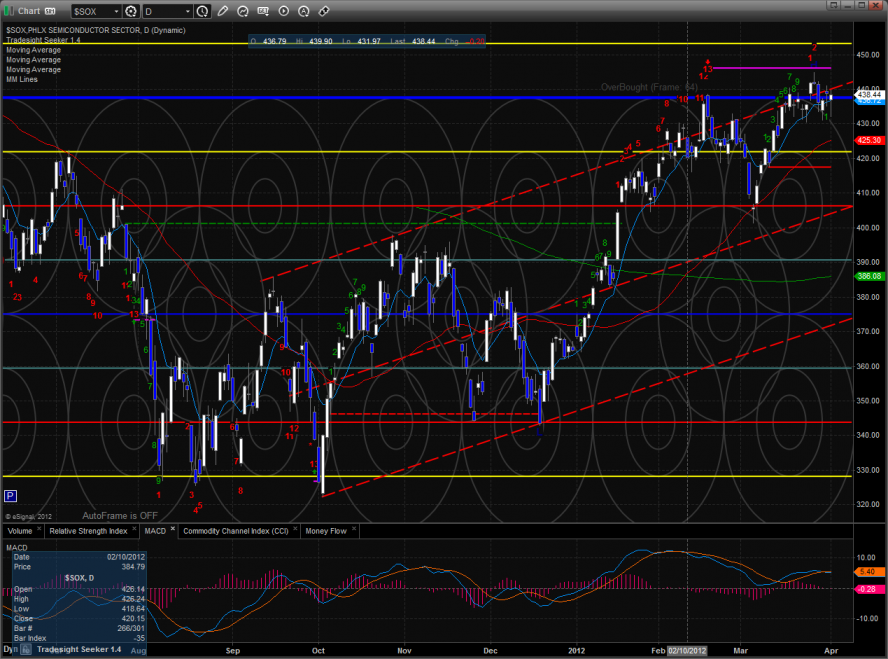 The BTK was notably weak and has an active Seeker sell signal in the 65min chart.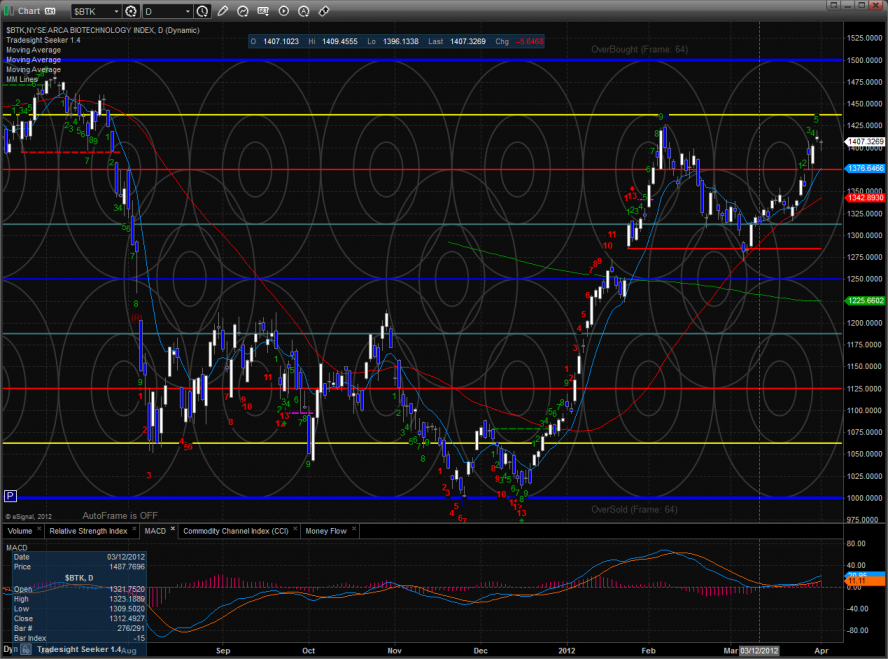 Oil: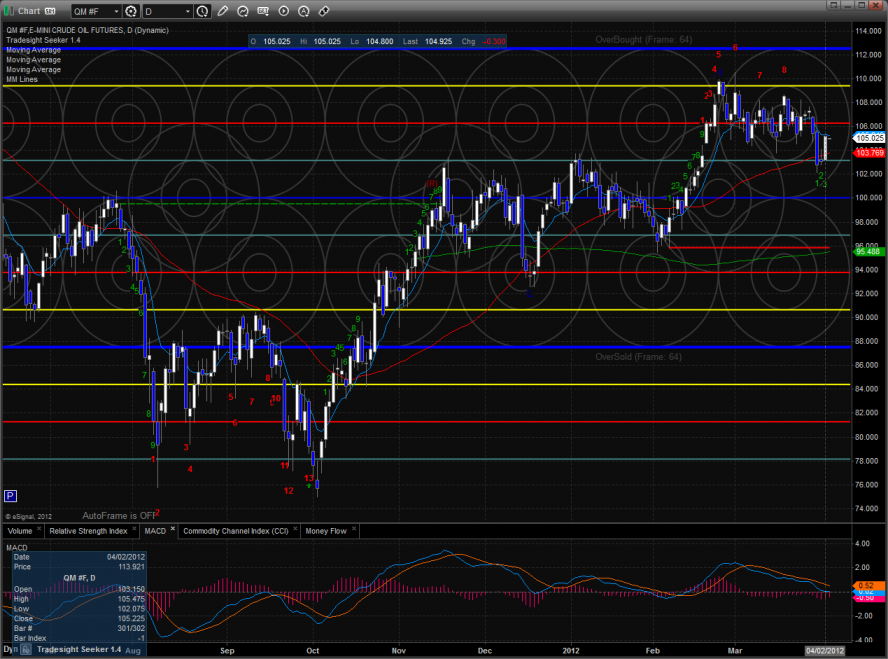 Gold: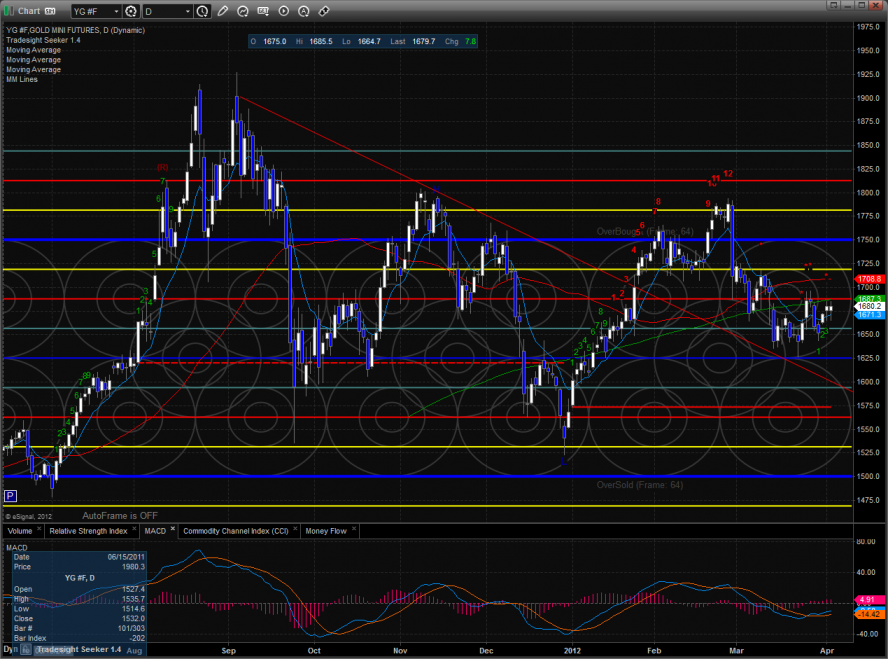 Silver: