The ES was slightly lower on the day in distribution fashion. The chart has completed a Seeker 9 bar setup and will likely either take a pause or do something more corrective. Time will tell.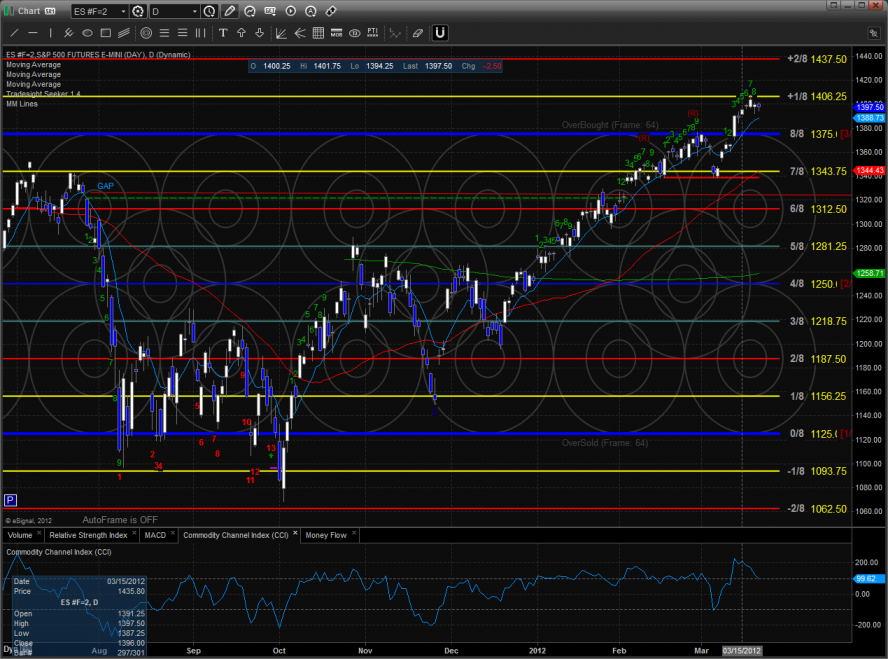 The NQ futures are now 9 bars up and completed the most recent Seeker sell setup. Price bearishly made a new intraday high but closed down on the day.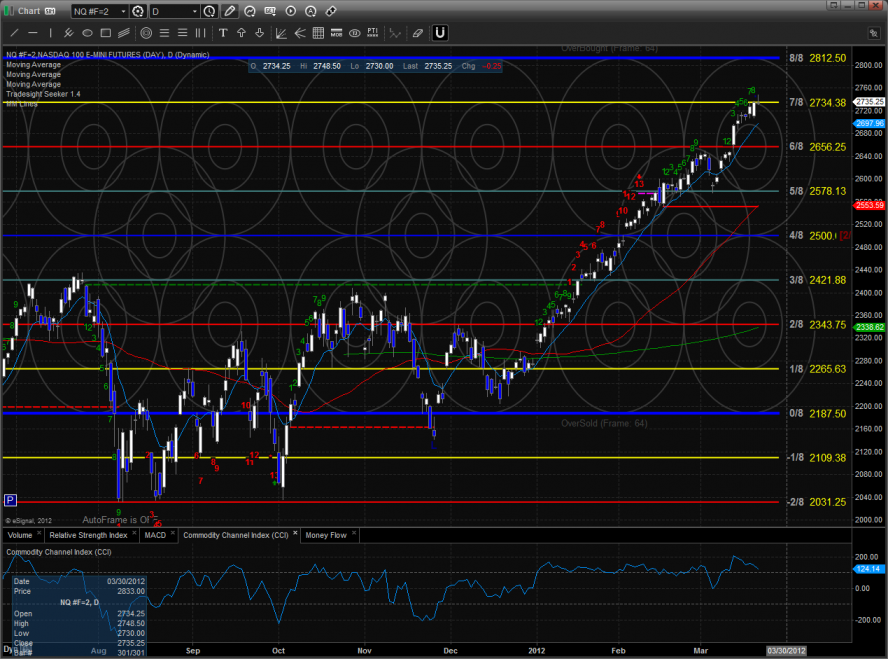 The 10-day Trin remains overbought and is loaded with reversal potential.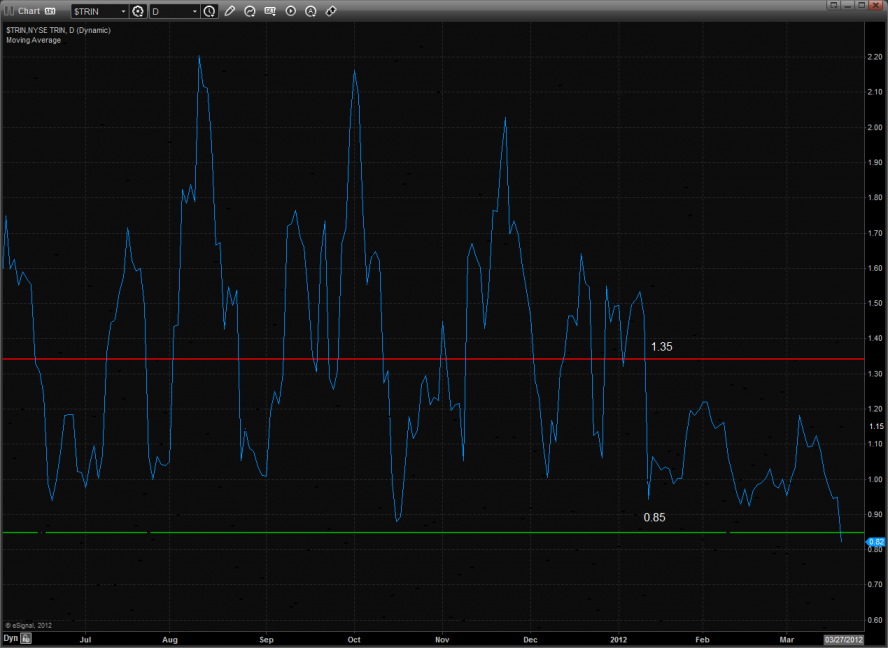 Multi sector daily chart: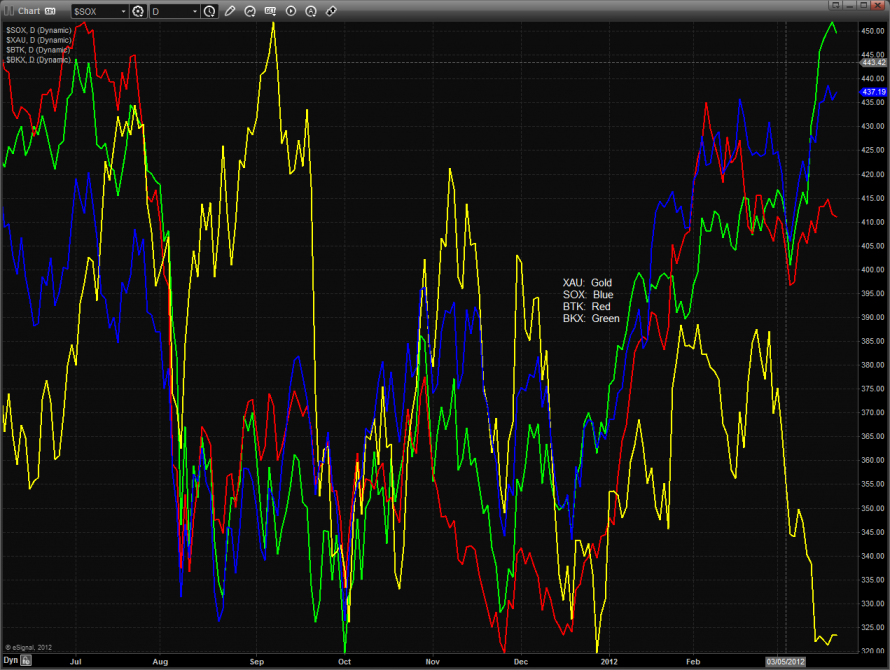 The OSX continues to bearishly underperform crude futures.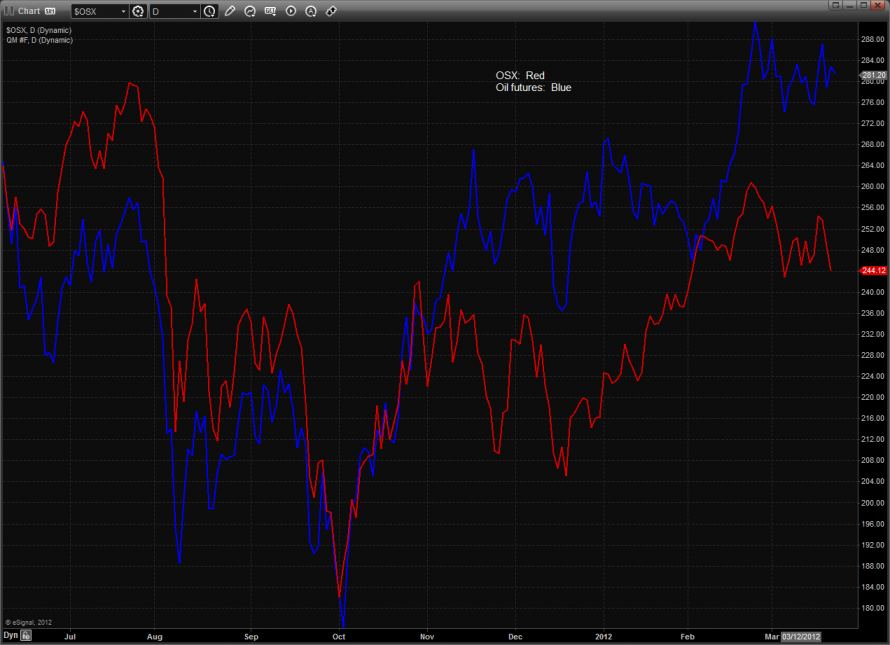 The SOX was the top sector on the day but is now 9 days up.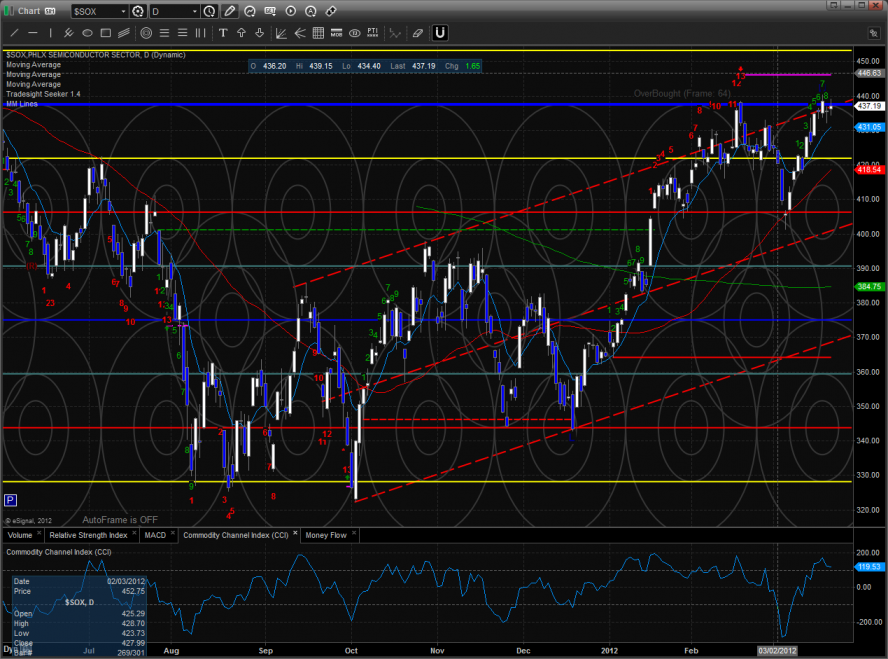 The XAU was about flat on the day and looks poised for a bounce. A return to the safety trade would really fuel this.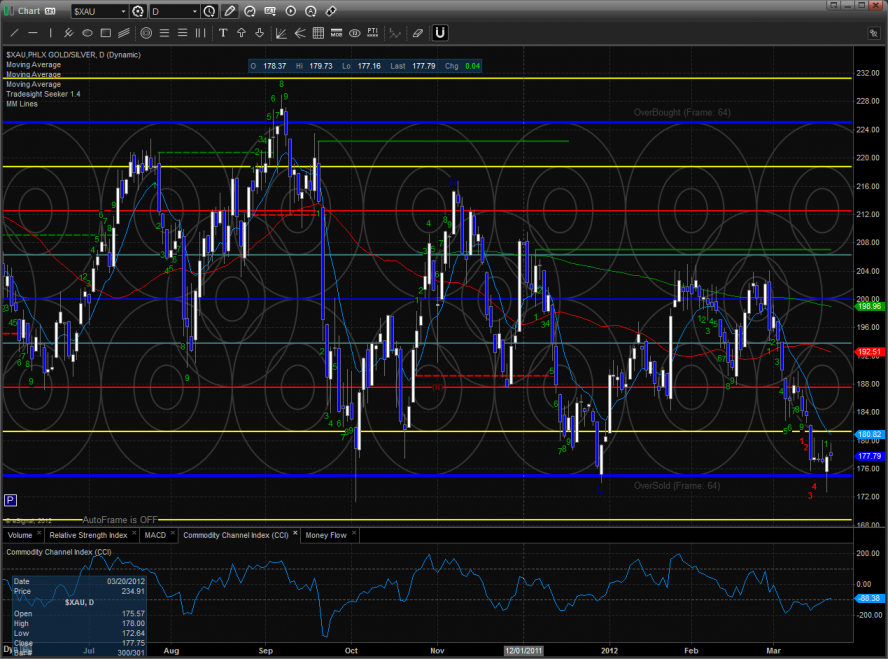 Be sure to set an alarm for a break under Monday's low for the BTK. The pattern looks very vulnerable here.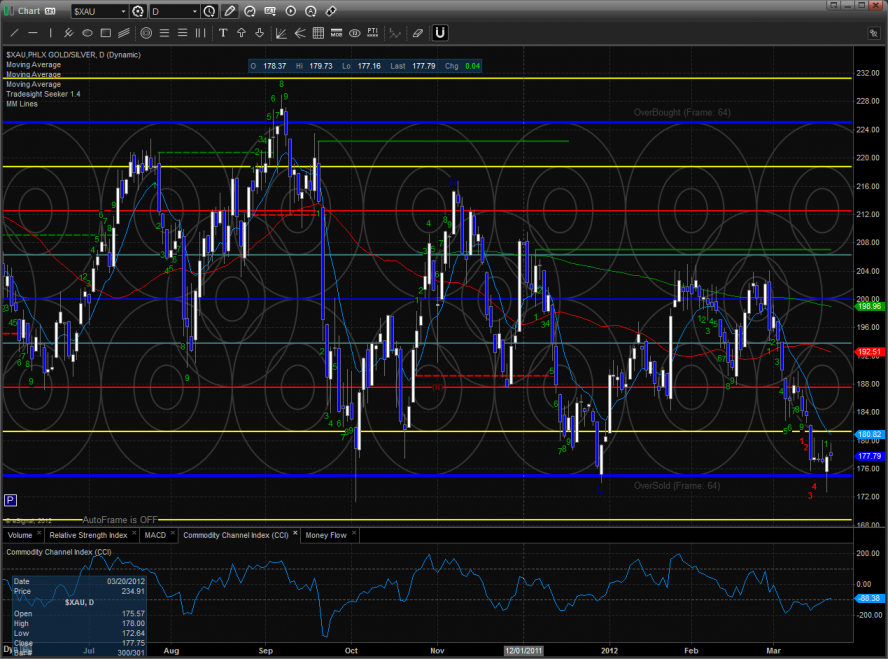 The BKX is now 9 days up and right at key resistance at the Murrey math 8/8 level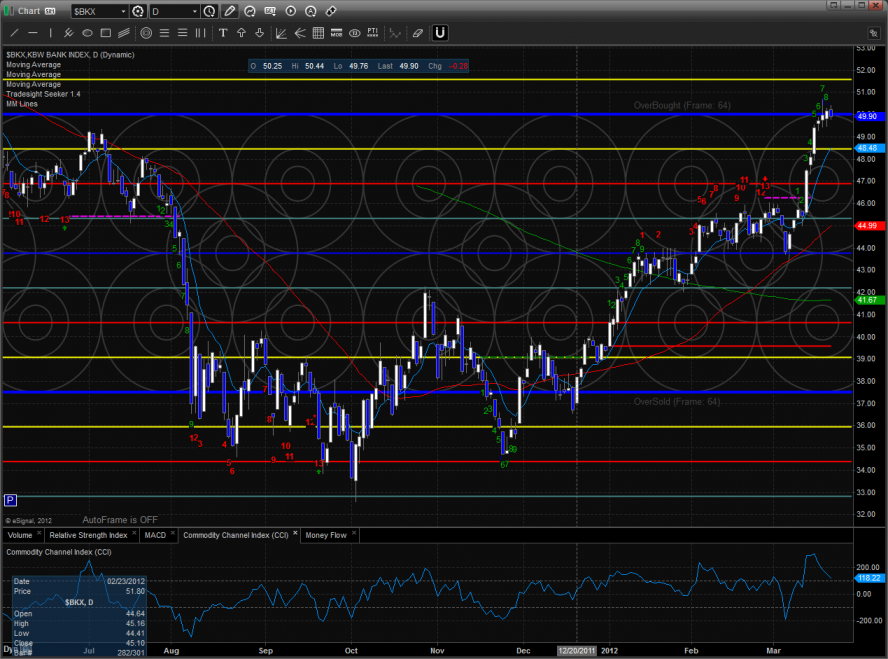 The OSX was the last laggard on the day and is very close to a breakdown level. If price settles below 242 the 200dma should quickly come into play.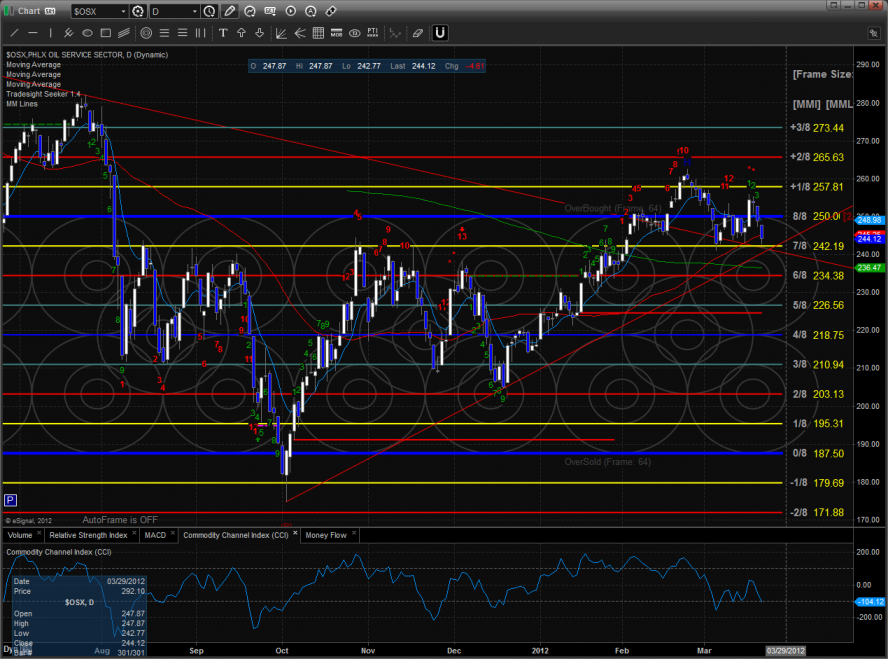 Oil: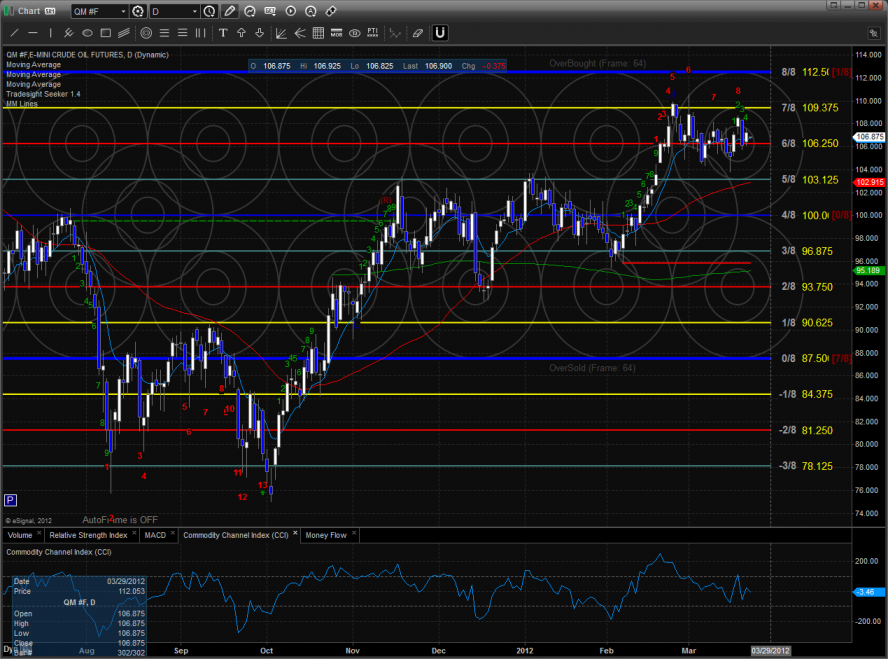 Gold: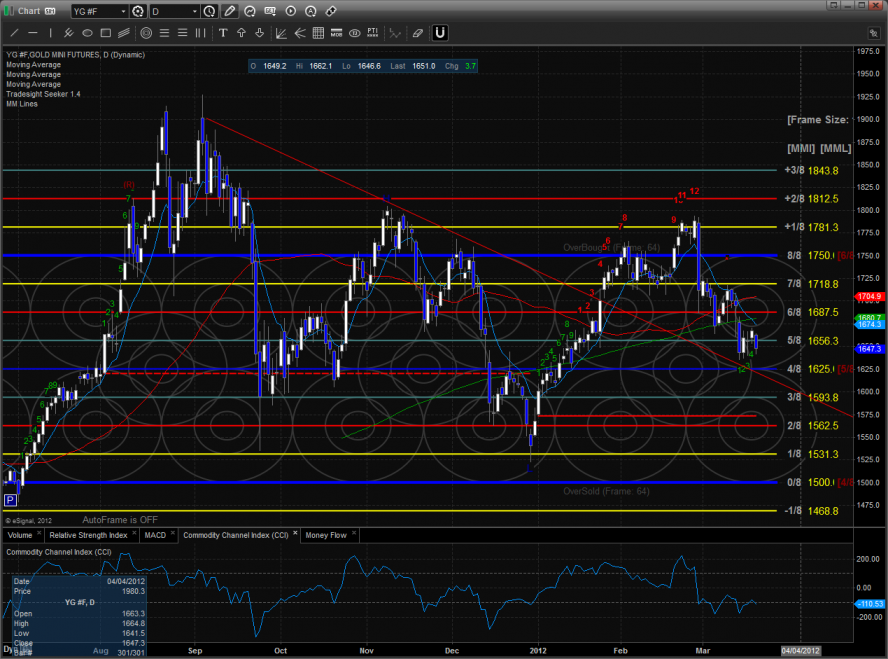 Silver: