The ES posted a very sloppy outside day down. Though the futures were only down by 7 on the day, the chart pattern has a potential reversal candle in place. The candle was small but the turn came just below the Murrey math 8/8 level of 1375.The next 48 hours of trading will be very important to see if this turn follows through to the downside. The early indication of a change in trend will come on a settlement below the 10ema (blue MA on chart) which hasn't happened since 2011.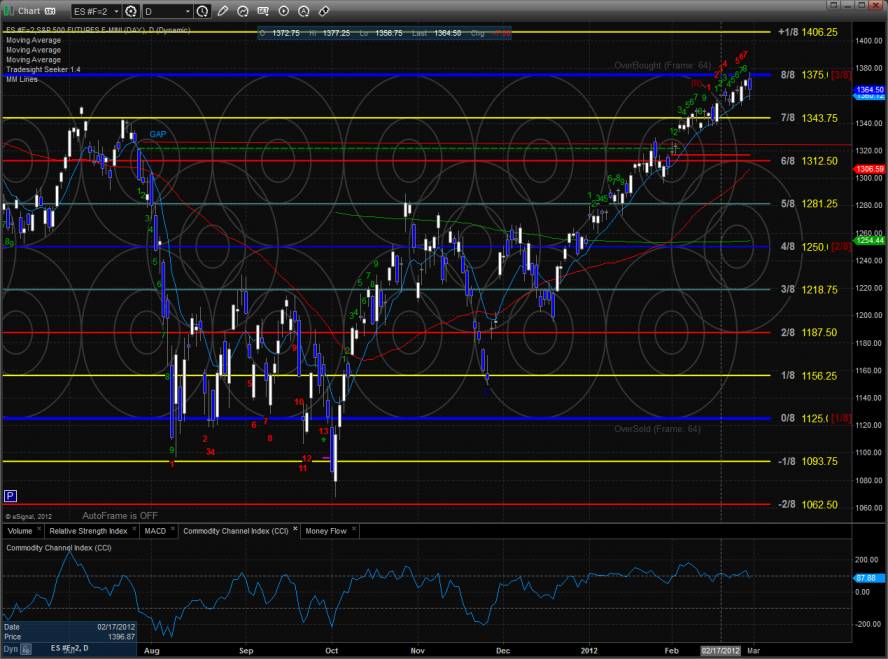 The NQ futures were weak but didn't breech yesterday's low. AAPL continues to be driving the bus and if it breaks the Naz futures and other high beta stocks will break.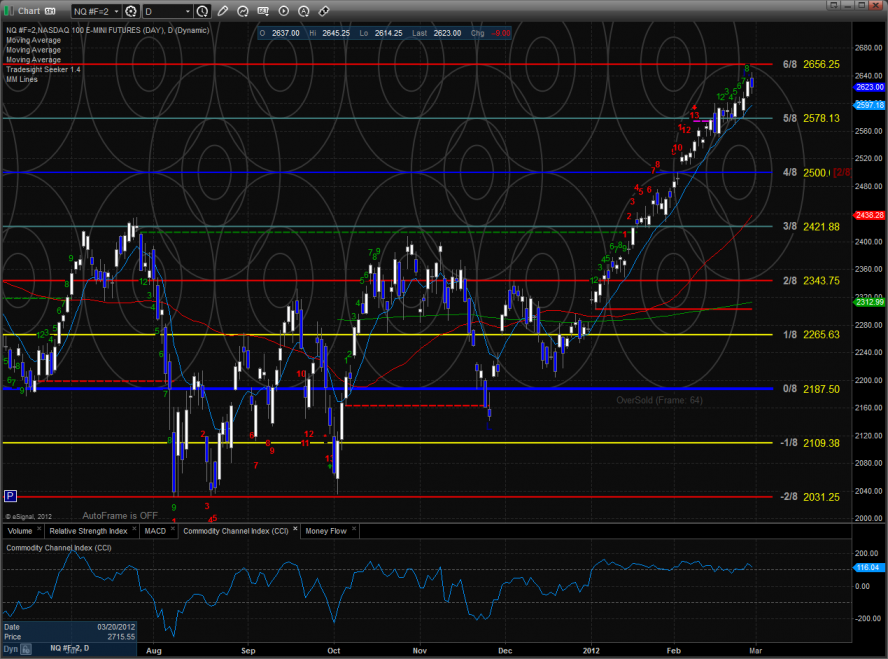 The 10-day Trin still has some room before recording an overbought reading of 0.85 or less.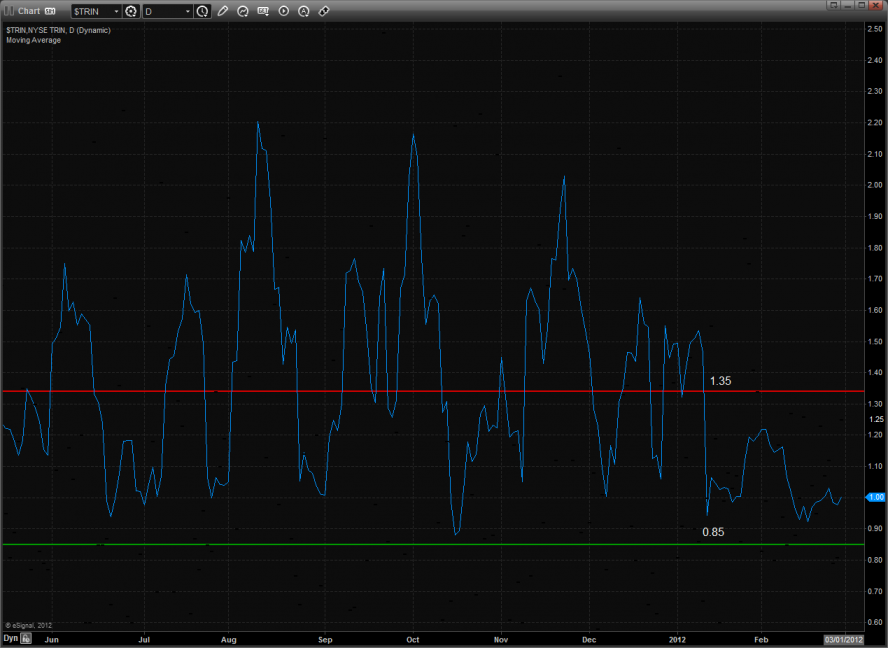 Multi sector daily chart: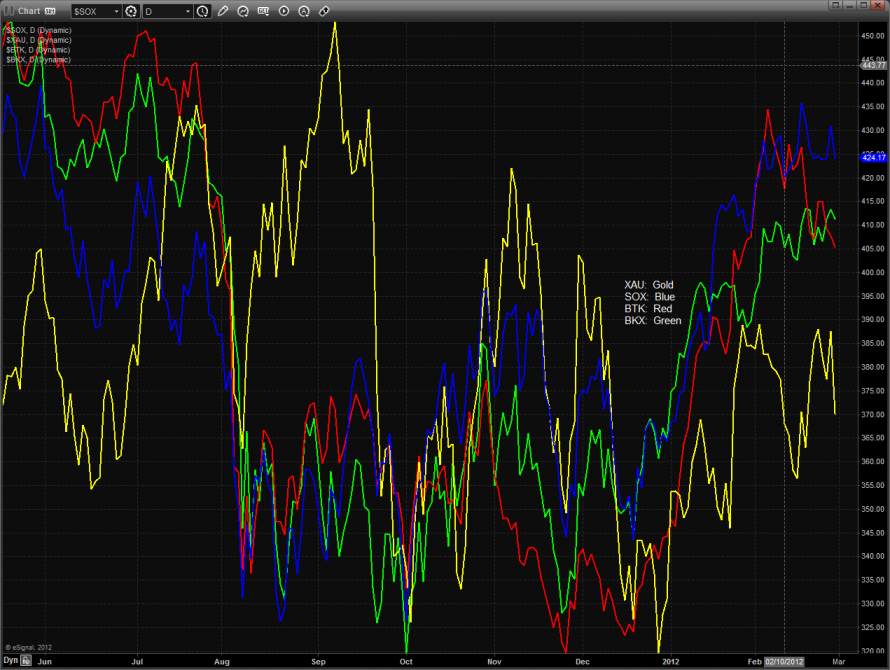 In the multicomparison chart below the important NDX100 continues to have relative strength vs. the SPX.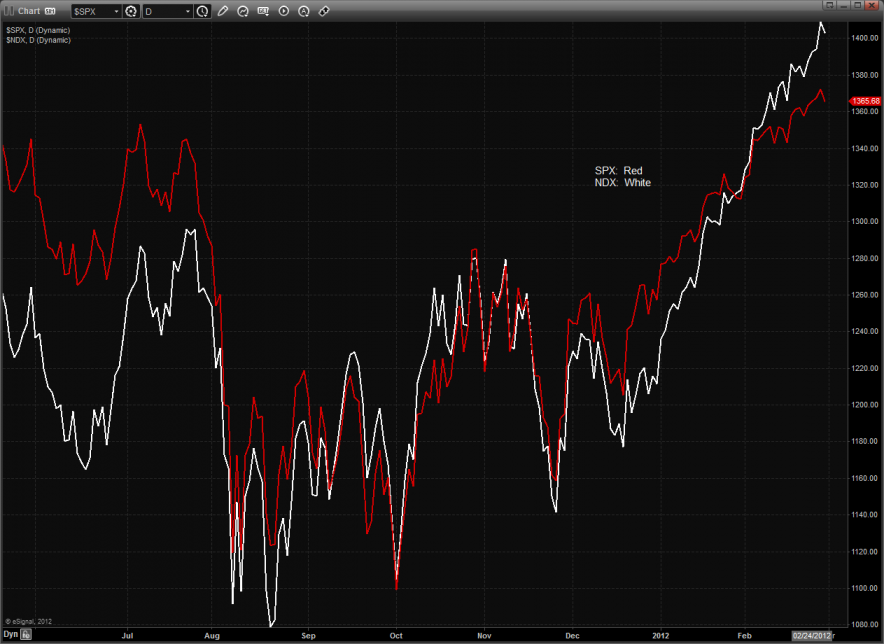 The put/call ratio remains neutral: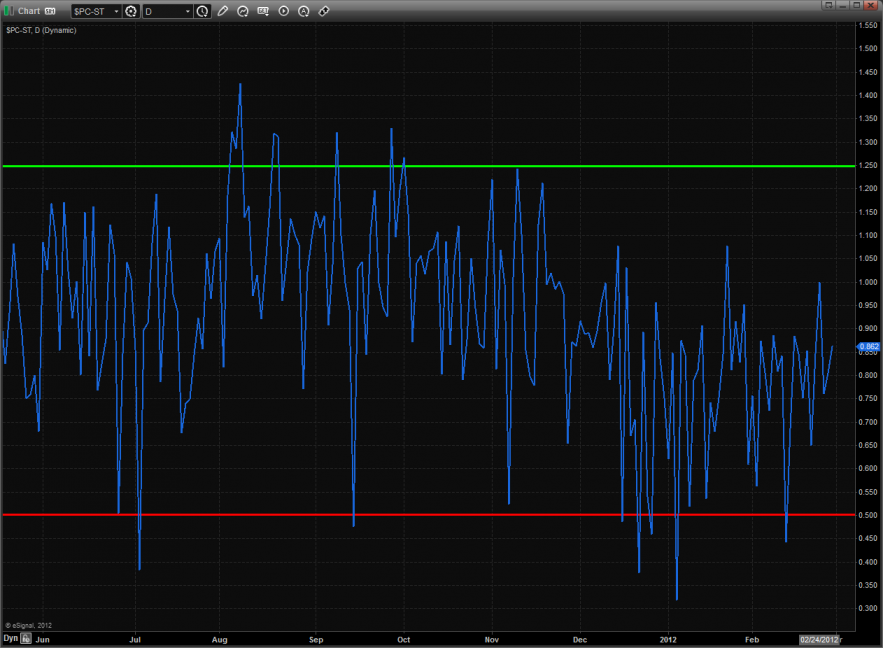 The BKX was the best of the major sectors on the day though it was lower on the day. Keep in mind that there is an active Seeker sell signal that hasn't released its energy yet.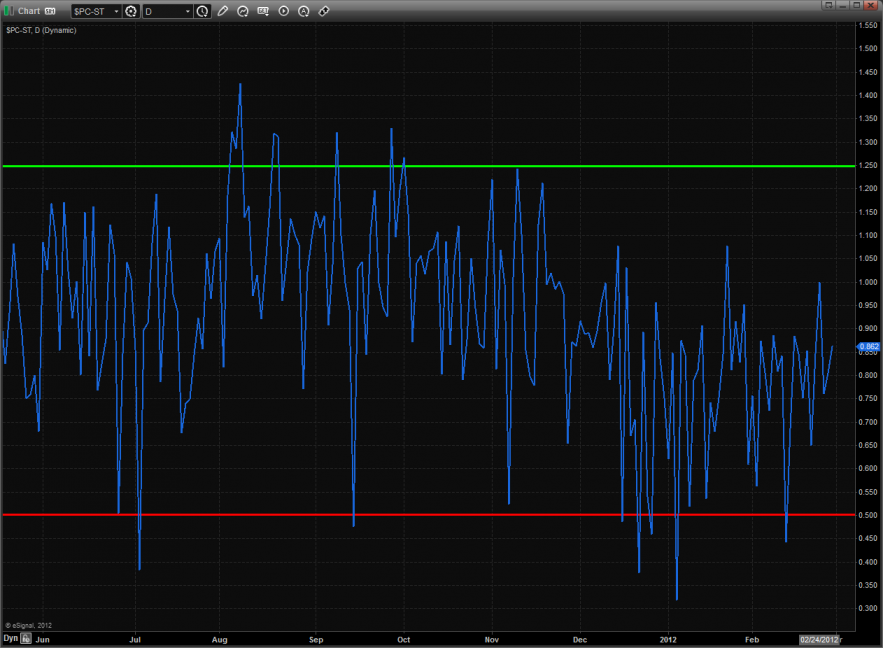 The BTK is hovering just above last week's low and has relative weakness vs. all the important averages. Continue to monitor this sector for short setups.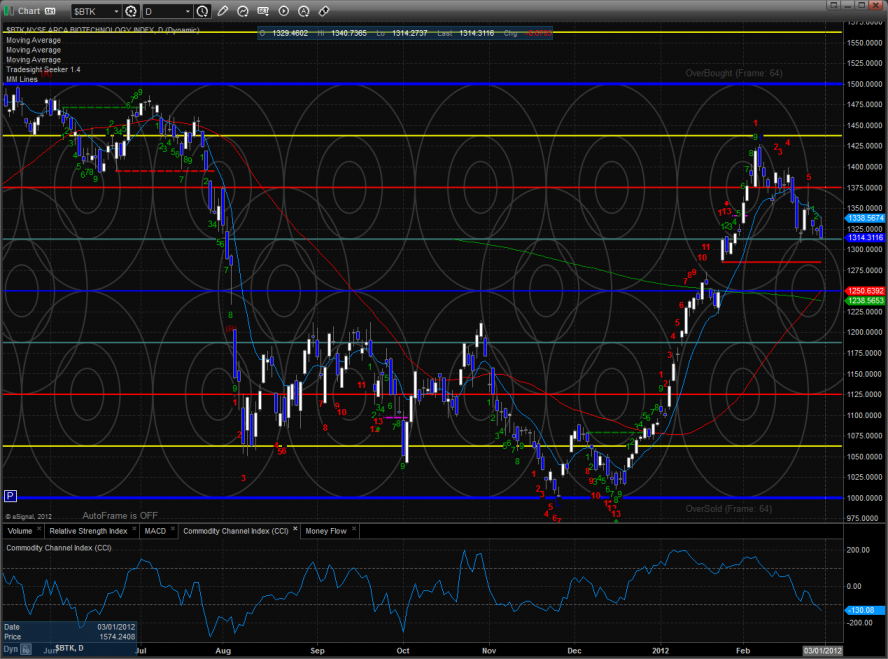 The OSX has bearishly closed below the 10ema. Keep a close eye on a fallback to the triangle breakout.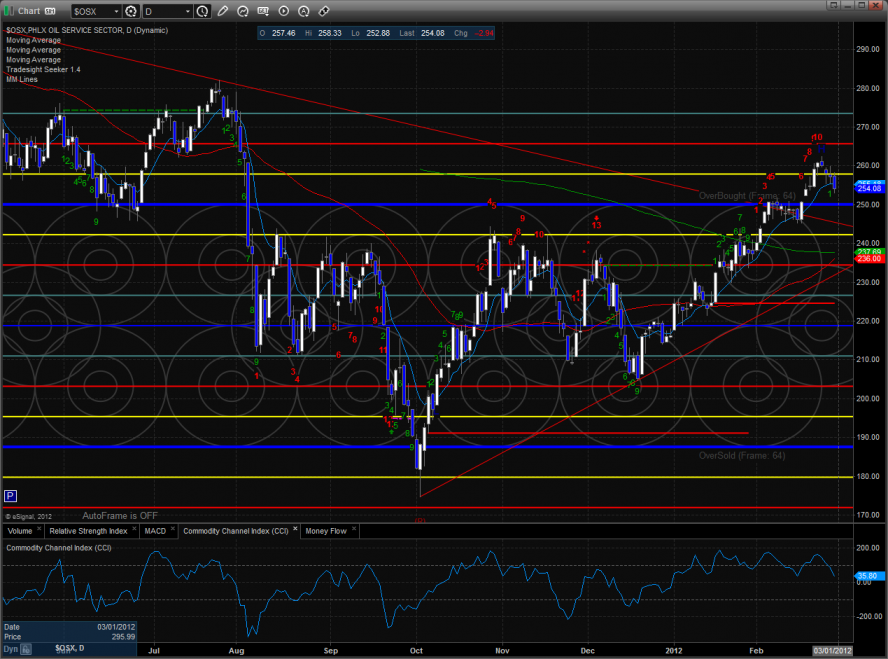 The SOX has an active Seeker sell signal in place is starting to trace out a head and shoulder pattern.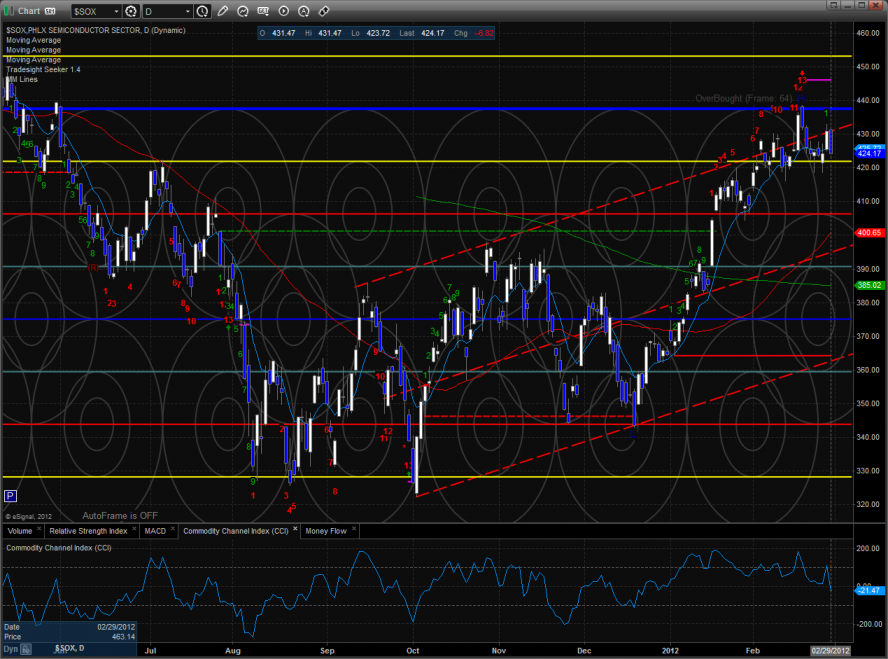 The XAU was by far the weakest sector on the day after the very sharp break in gold. Next important support is the 50dma at about 192.50.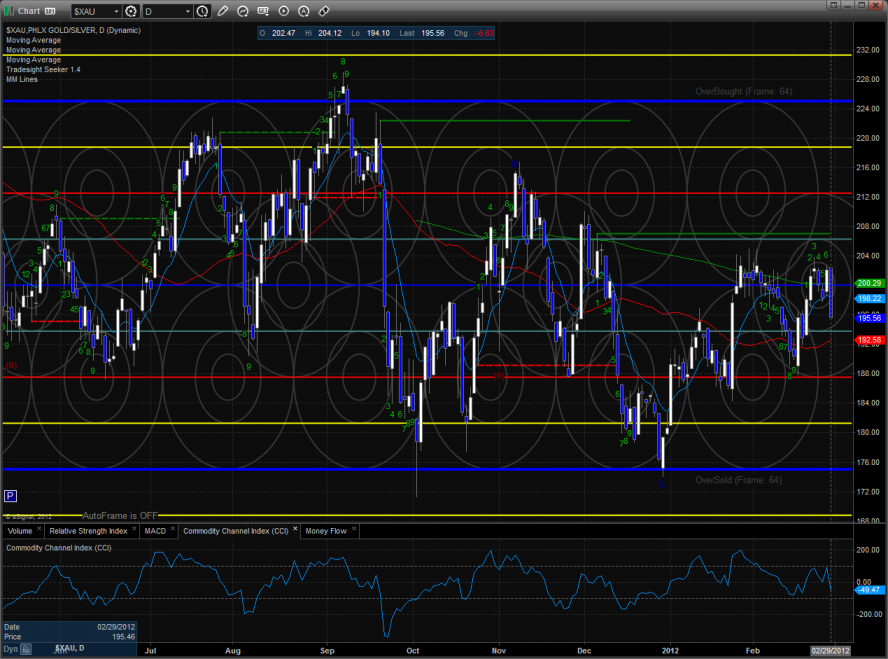 Gold has a huge decline after recording a Seeker sell signal last week. Support will first be found in the area were the 50dma, 200dma and 4/8 Gann level converge.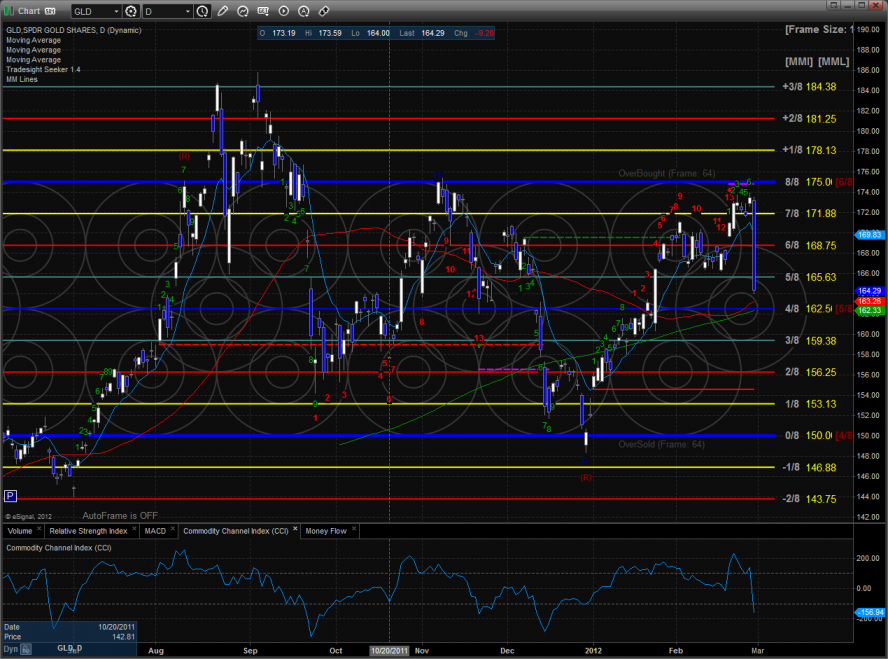 Silver collapsed after only yesterday flashing a Seeker sell signal. Note the volume spike in the SLV etf. Real support lies around 31.25 where the 4/8 level and 50dma sit.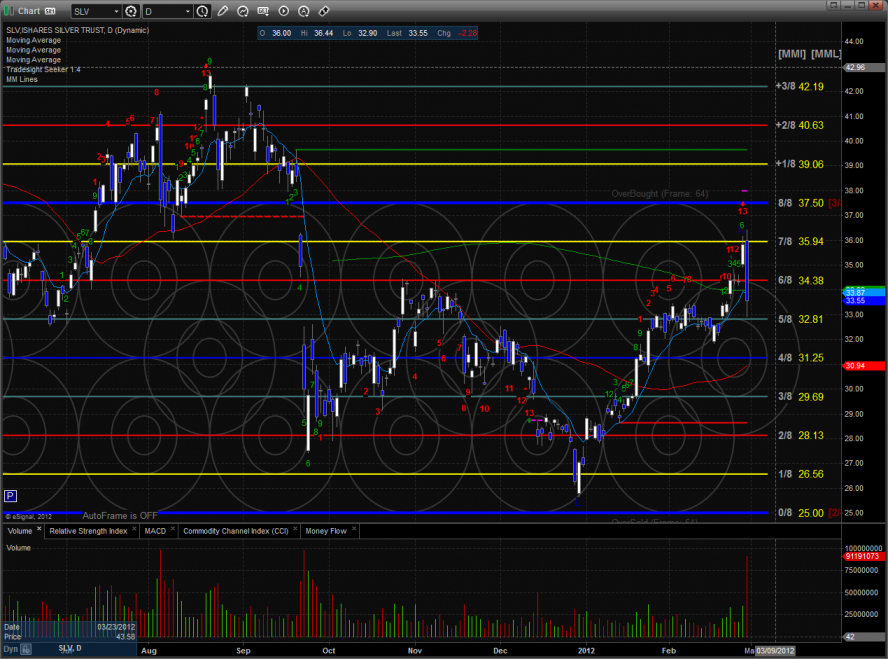 Oil: