What a great setup and clean winner on the EURUSD to close the week. See below.
Here's the US Dollar Index intraday with our market directional lines: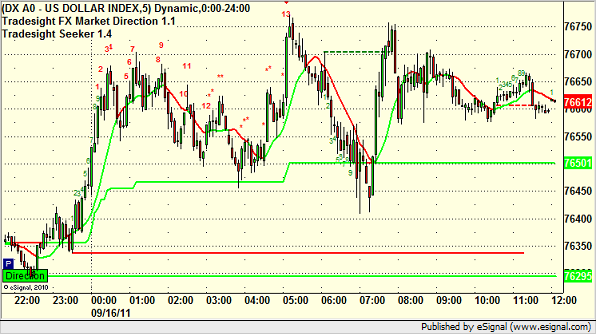 We resume with new calls and Chat Sunday as triple options expiration is behind us. As usual on the Sunday report, we will take a look at the action from Thursday night/Friday, then look at the daily charts heading into the new week, and then discuss the US Dollar Index, which is interesting for sure.
EURUSD:
It's possible that a leg of your trade triggered very early at A (although the whole trade at that time would have only been half size in the Asian session) and stopped. But the main run was a clean trigger at B, hit first target at C, lowered stop and might have stopped at you D on the spike depending on how close to the level you put it. We will call it stopped there, or you just close it out later for a weekend: