Another interesting session as our EURUSD trade continued, and we added a winner and loser in the GBPUSD. See below.
Here's the US Dollar Index intraday with our market directional tool:
New calls and Chat tonight, but we have rate announcements out of Europe and the Bank of England overnight. NFP data Friday morning too.
EURUSD:
Our prior day's short came up to hit our UBreak stop at A and B but never got through enough for the stop. Lowered stop several times during the session and currently holding with stop a few pips over 1.4525: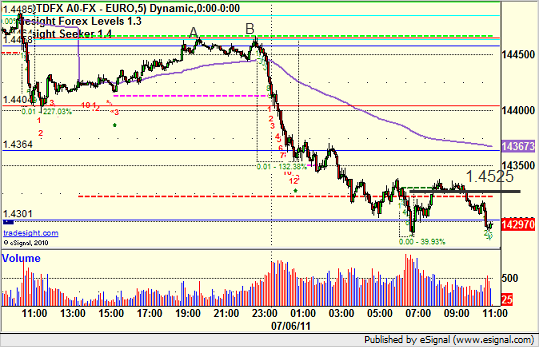 GBPUSD:
Triggered long at A and stopped. Triggered short at B, hit first target at C, and closed final piece at D: