The week started off decent, got pretty bad (including one day without a trade triggering, which is rare) and ended with a more than 100 pip winner to final target in the EURUSD.
Here's a look at the US Dollar Index intraday with market directional: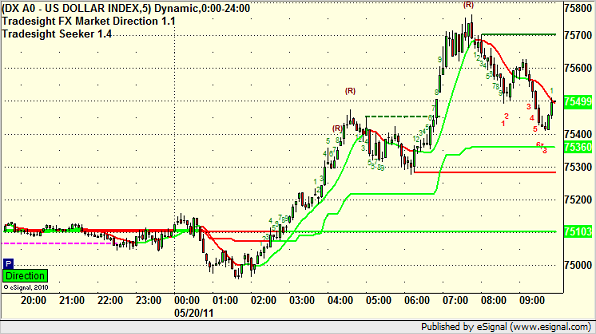 As usual with the Sunday report, we'll take a look at the action from Thursday night/Friday, then look at the daily charts heading into the new week, and then look at the US Dollar Index. See EURUSD and AUDUSD below for trade call recaps.
This next week has none of our big data here in the US, so it should be a straight-forward trading week. Next weekend is a three day weekend with the Memorial Day holiday on Monday.
EURUSD:
Triggered short at A, hit first target at B, closed final piece at C at the tri-star level to end the week as time was running out, which ended up being the right choice: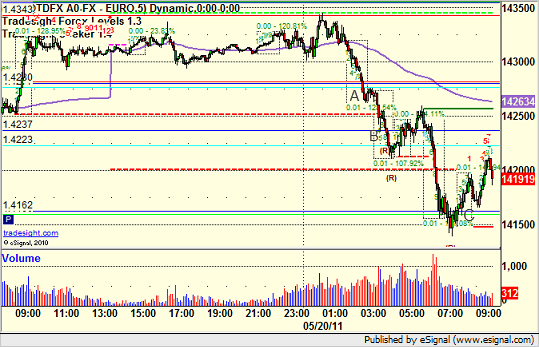 AUDUSD:
Scalp call in the Messenger long over UBreak (red line) worked straight to R1: