A partial stop out and a nice winner to wrap the short week. See EURUSD below.
Here's the US Dollar Index intraday with our market directional lines: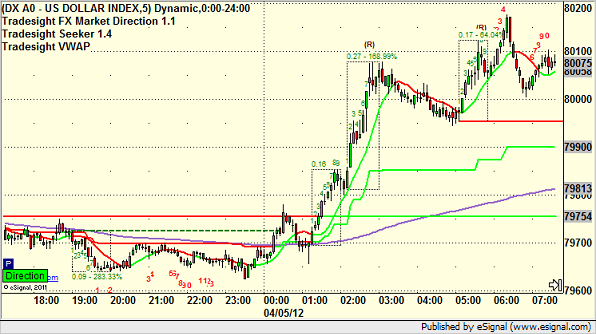 We will post Levels tonight for those that wish to trade, but there will be no calls due to the US Holiday on Friday. NFP comes out in the morning, so be careful.
EURUSD:
Part of a trade triggered long at A and stopped. Then the full trade triggered short at B, hit first target at C, lowered stop in the morning and closed final piece at D for 50 pips: