The SP gapped down big and spent the rest of the session recovering. The 1270 level was recovered which is a small win for the bulls. There are some key levels to consider as we progress through the quarterly expiration week. 1257.75 was the YTD low and after Tuesday's session the new YTD low is now 1255.25(set alarm). There is a Seeker Trend factor level nearby that the market used today at 1267.50. Research has shown that the SP tends to move in chunks that span 5.556%. So measured off the high close of the move, 1267.50 is statistically significant. Other notable developments on the day are the penetration of the zero line in the MACD. Also, note the near climatic -198 reading in the CCI.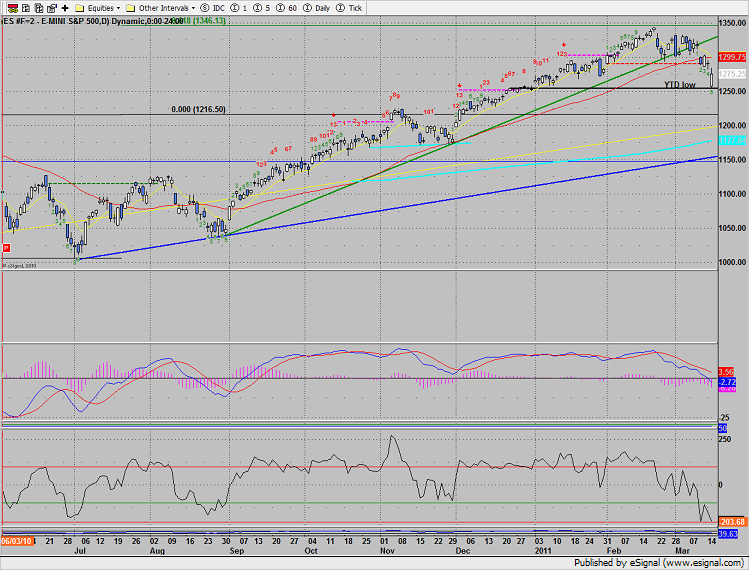 Like the SP, the Naz was weak on the day with the MACD penetrating the zero line. Price broke to new YTD lows but recovered above before the close.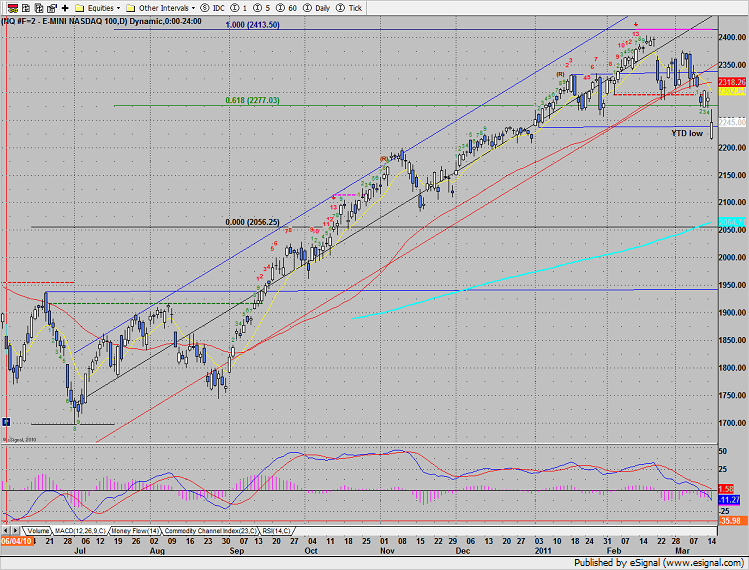 Multi sector daily chart: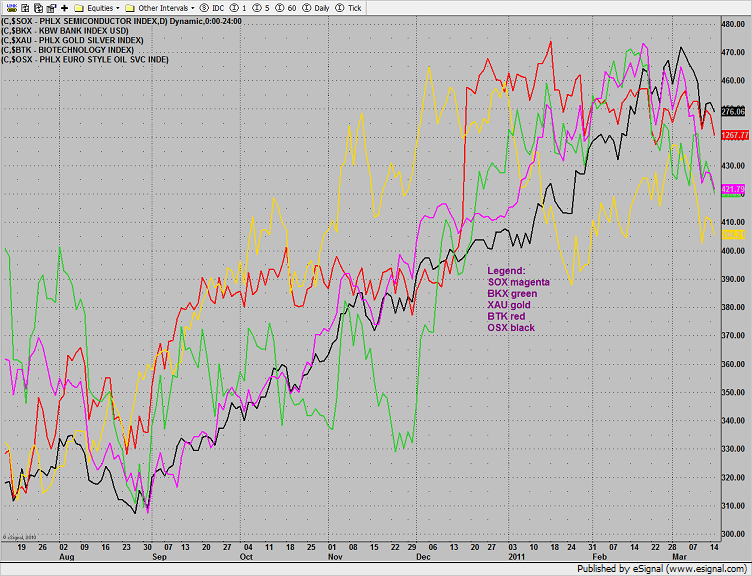 The put/call ratio matched the YTD high close but did not convincingly exceed it.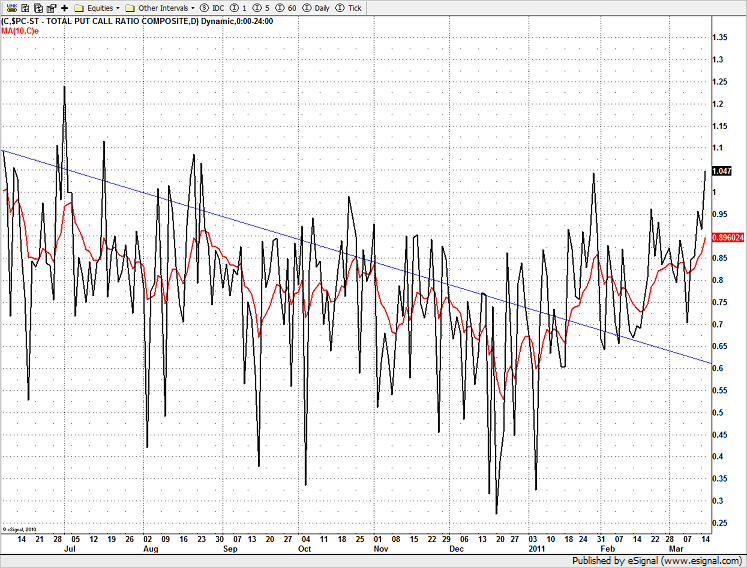 The 10-day Trin retreated and has yet to record an oversold reading of 1.35+.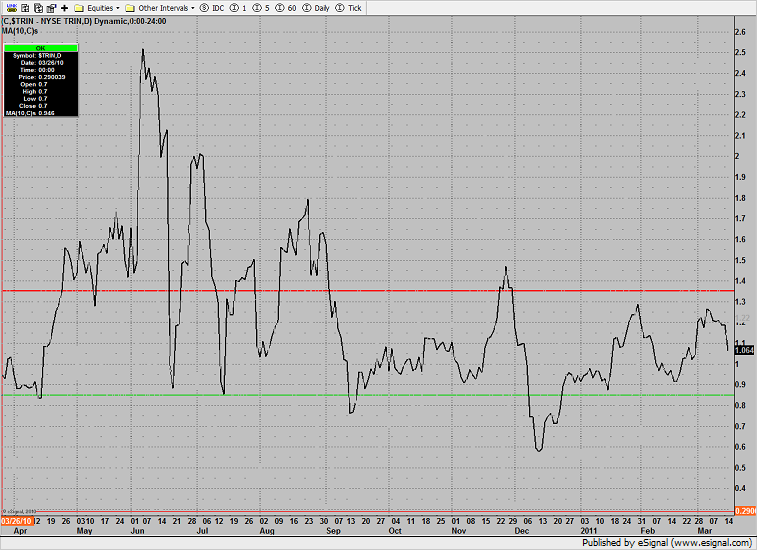 The oil futures are back to trading at a discount to the OSX (oil service stocks). Look for a long setup in the oil futures or USO etf.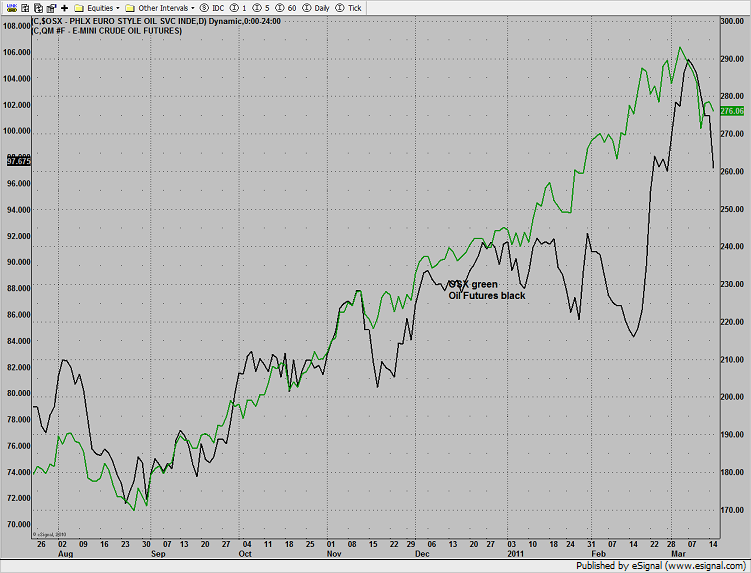 The SOX continues to bearishly underperform the NDX.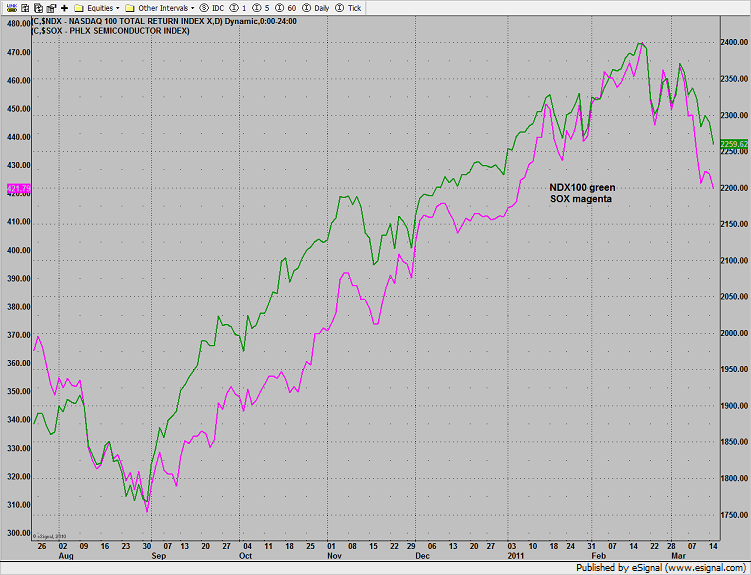 The XAU/gold futures comparison chart has the same bearish pattern as the SOX/NDX. This is bearish for gold futures. The SOX showing relative weakness vs. the NDX is never bullish.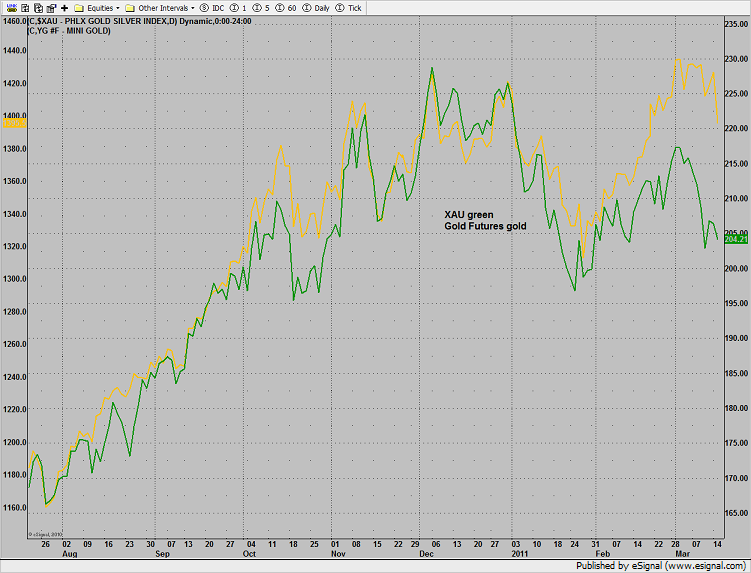 The BKX tested the critical 50% fib and found bidders. This was the top performing major sector on the day.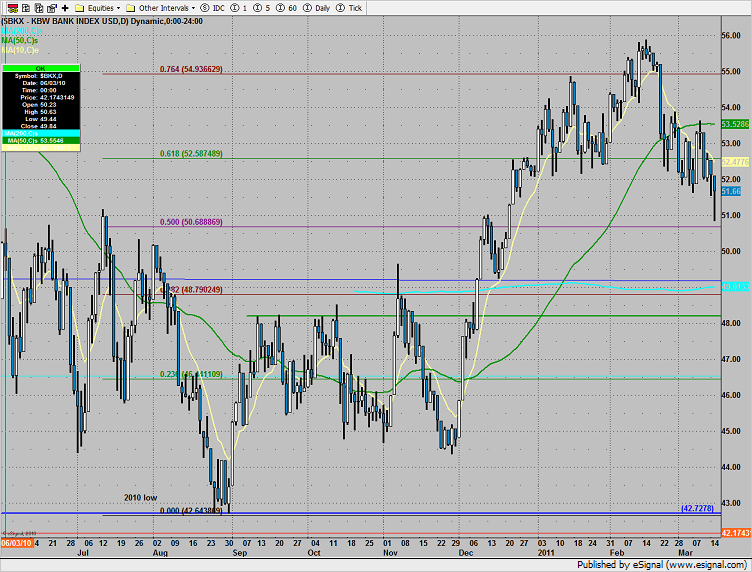 The OSX slightly outperformed the broad market finding support at the 50dma. Look to this sector for long opportunities if a positive bias develops in the market Wednesday. Note that price has yet to record a Seeker 13 exhaustion signal.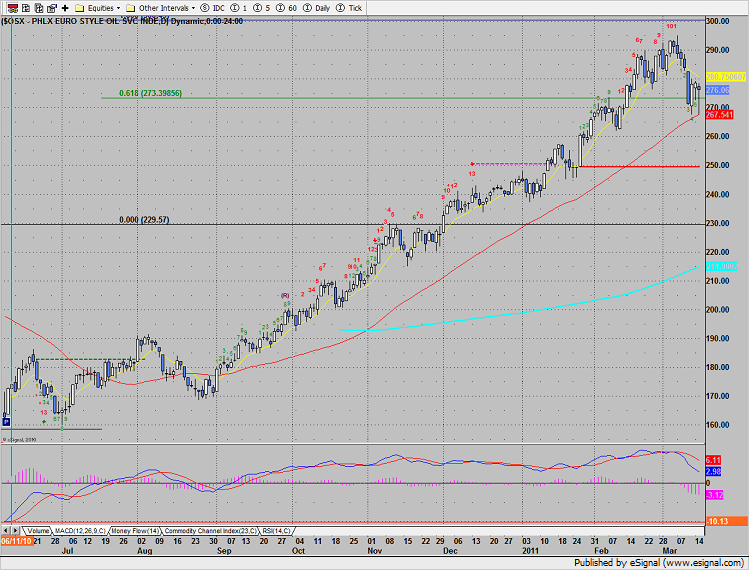 The SOX was weaker than the general market but found support at the midpoint of the handle breakout ~410. The April 2010 high at 404.80 is next major support.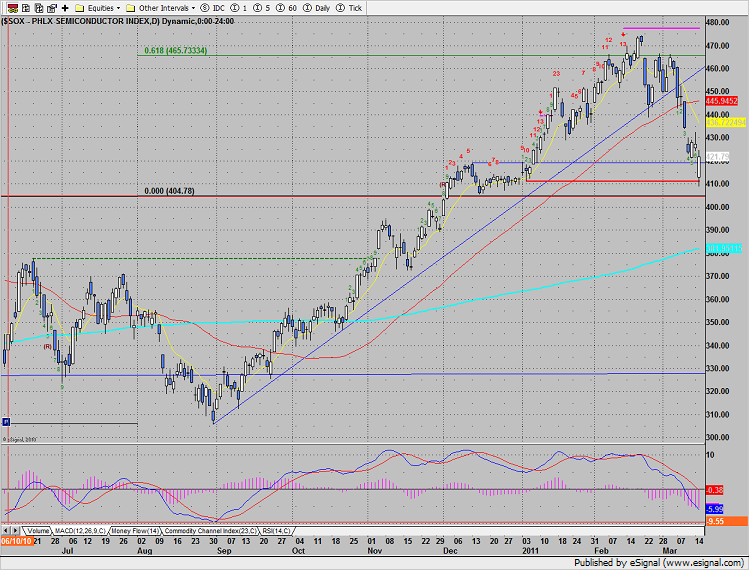 Oil was sharply lower on the day: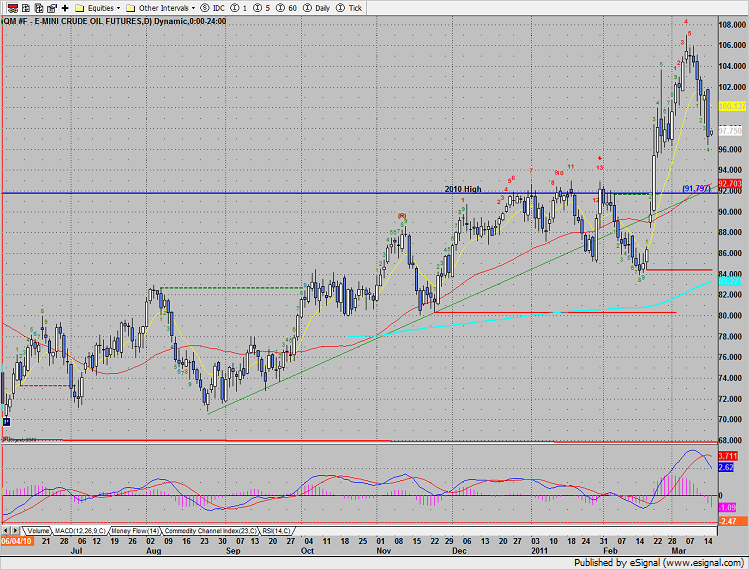 Gold was a source of funds but held above the 50dma. Note that the attempted breakout above the triple top was rejected and that the Seeker exhaustion signal is still active since the risk level (magenta) was never violated.