Loser and a winner to close out the week on the EURUSD. See that section below.
As usual on the Sunday report, we will take a look at the action from Thursday night/Friday, then look at the daily charts heading into the new week with the Seeker and Comber counts separately for each pair (nothing new to see and the GBPUSD Comber count didn't get any further this week than last), and then look at the US Dollar Index.
I will also be posting the April net pip results from our calls this weekend. Check the Blog or Messenger.
We are probably less than two weeks away from our new Twitter integration, which we are very excited about, and then two months away from being able to listen to the Trading Lab from the road on your phone or tablet.
Here's the US Dollar Index intraday with our market directional lines: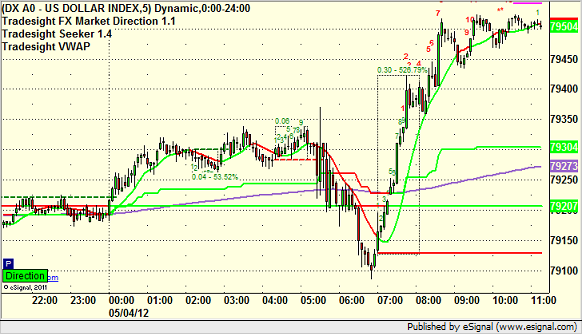 New calls and Chat Sunday afternoon.
EURUSD:
Triggered short at A (half size ahead of NFP) and stopped at B. Triggered short again at C (normal size with NPF behind) and hit first target at D and closed final piece at E for end of week and 55 pips: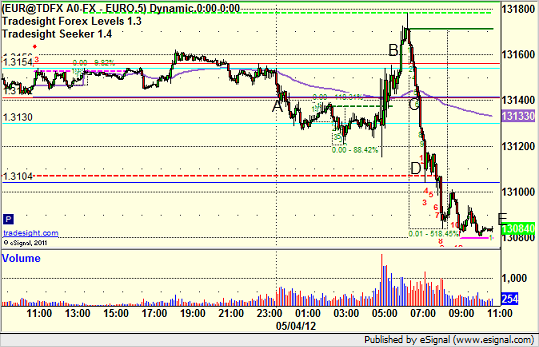 The rest of the pairs and the market analysis piece are available for subscribers only.