One loser to close the week as the big players were already out the door. There wasn't even an end of week bank closeout Friday morning ahead of the long weekend. Just dead flat. See EURUSD below.
Here's the US Dollar Index intraday with our market directional lines: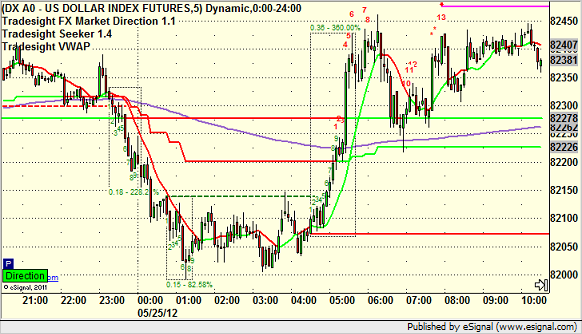 As usual on the Sunday report, we will look at the action from Thursday night/Friday, then look at the daily charts heading into the new week, and then discuss the US Dollar Index. There are some things to discuss on the daily charts, so have a look.
EURUSD:
Triggered long at A and stopped on narrow range: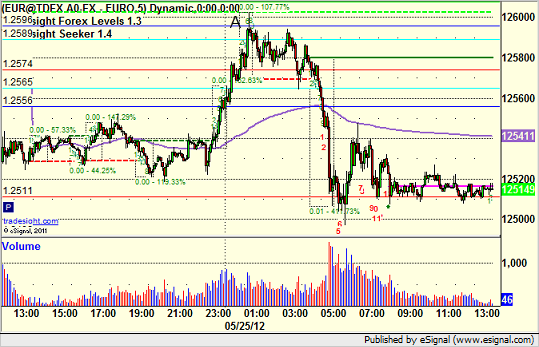 Analysis for the week ahead is for subscribers only.