Exactly what you would expect ahead of one of our Big Three numbers (CPI in this case) and the reason that we do half size ahead of those data points. See GBPUSD below. On to next week…
Here's the US Dollar Index with market directional tool: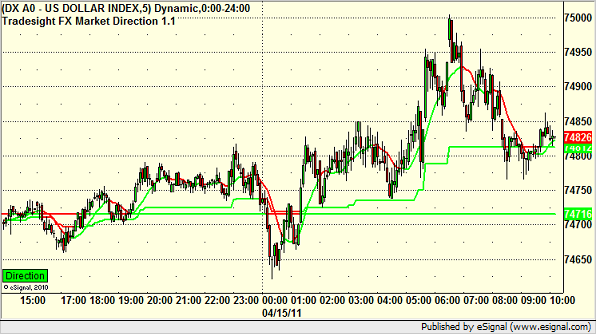 As usual on the Sunday report, we'll take a look at the action from Thursday night/Friday, then look at the daily charts heading into the new week (check out NZDUSD) and then look at the Dollar Index.
GBPUSD:
Triggered short at A and long at B, both stopped in a narrow session, both were half size ahead of the data. Put them back in for full size in the morning after the data, triggered short at C, didn't reach first target quite, closed at D for end of week: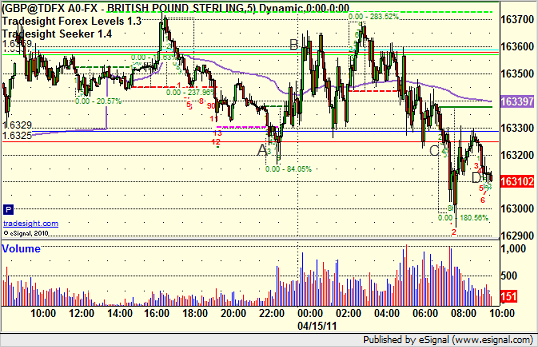 The rest of the report is available to members and trial users only.