Pretty dull session after a pretty exciting one. Locked in over a 100 pip winner on the last half of the trade from the prior day, and then the new trade barely stopped us out by a couple of pips before working fine. See GBPUSD below.
As usual on the Sunday report, we'll look at the action from Thursday night/Friday, then look at the daily charts heading into the new week. US Dollar got weaker Friday. Here's the intraday action on the Index with our market directional tool: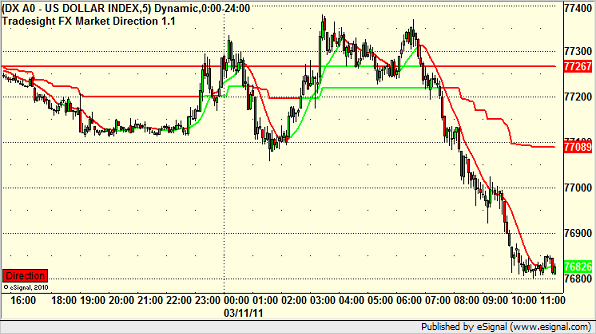 EURUSD: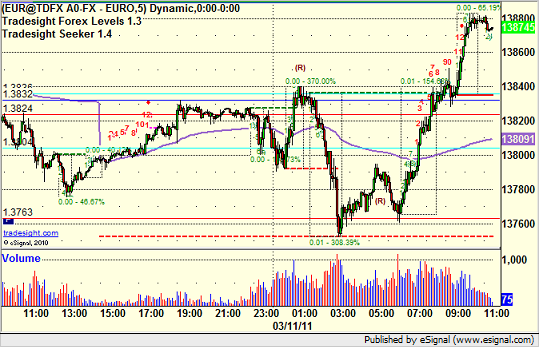 GBPUSD:
Last piece of prior day's trade closed at A for about 115 pips. Triggered short overnight at B and stopped by a couple of pips at C before triggering again (if you were awake, I wasn't) at D and hitting first target at E: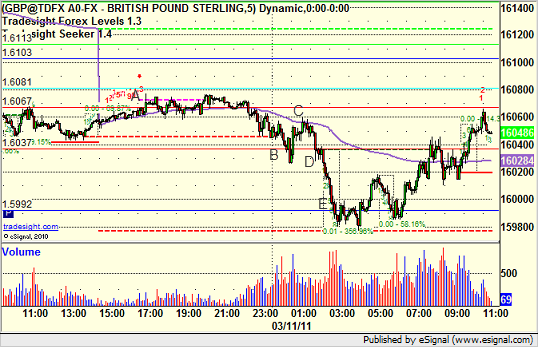 Take a trial or join our services for the rest of the report and the outlook for the new week.