Half size night ahead of the NFP data, and a slow session. We did spike on the news, which is why we usually like avoiding it. See EURUSD below.
Here's the US Dollar Index intraday with our market directional tool: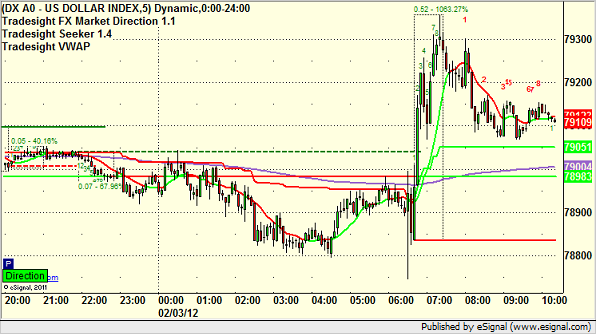 As usual on the Sunday report, we'll take a look at the action from Thursday night/Friday (see EURUSD), then look at the daily charts heading into the new week with the Seeker and Comber signals separately, and then look at the US Dollar Index.
Calls resume Sunday afternoon.
EURUSD:
Triggered short at A and stopped. Triggered long at B and stopped. Could have put the short back in if you were awake, but it is outside of our timeframe for counting it: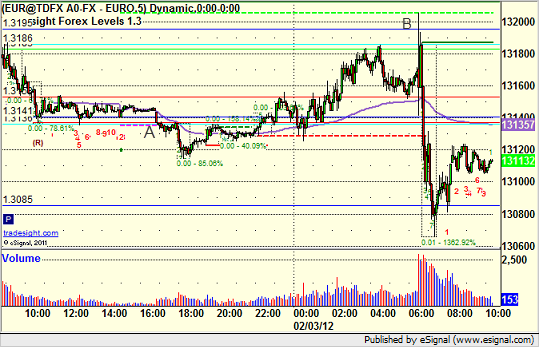 Rest of the report is available for subscribers only.